Navneet graduated from NLSIU in 1999. He is currently the Legal Director for Cisco's Global Service Provider segment responsible for the Asia-Pacific & Japan region. In his role, Navneet leads a team that manages all legal matters related to Cisco's telecom service provider customers in the Australia/ New Zealand, Japan, ASEAN, Korea and India/ SAARC theatres. He is also a member of the Asia Pacific & Japan- Service Provider management board. Prior to joining Cisco, Navneet was the Head of Legal/ General Counsel for Wipro's Americas Geography based in Boston, MA. In that role, Navneet was a member of its Americas management team and led a team of lawyers advising on all matters arising in the region, including: outsourcing agreements, mergers and acquisitions, customer disputes/ bankruptcy issues, employment matters and regulatory issues (incl. licensing and privacy). Before Wipro, Navneet was an Associate in the IT & Telecoms practice of the law firm, Simmons & Simmons, based in London.
In this interview we speak to him about:
His time at NLSIU
Law and social responsibility
His diverse experience
What was it that got you interested in the legal field?
Like with most other things in my life, I blundered into it, is probably the best answer here. Looking back at it though, I would say there were a couple of things that combined to drive me to law. I was not a fan of maths and the sciences but loved history and the other humanities disciplines. The law was therefore a logical step forward once I completed school. A bit like, what I am told happens, in an arranged marriage, my love for the discipline blossomed only after I joined NLS.
There was no real family connection, though my paternal grandfather was a lawyer in Kerala much before I was born. Since I grew up in Assam, however, this didn't benefit or impact me in any manner.
How was your experience in NLSIU?
Back in 1994, NLS was a small place, really far from town, and as they say in the theme song of "Cheers" – everyone knew your name. Of course, the downside was that since everyone knew you, once they formed an impression of you, you were more or less stuck with it for five years. All in all though, I had a lot of fun and the place was very good to me. We didn't have much in the way of resources, but the students and teachers were passionate and that helped the institution grow both in resources and reputation.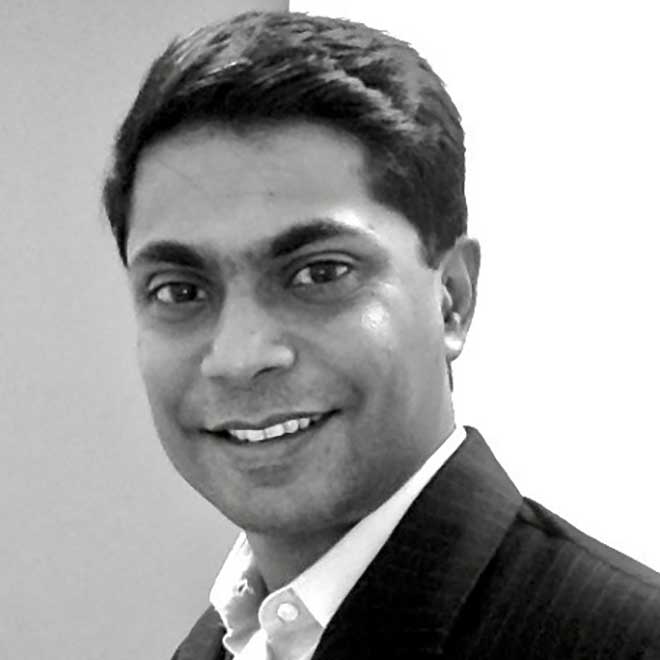 Do you think law schools produce socially relevant lawyers?
To brutally paraphrase John Donne, "No Law is an island, entire of itself". In other words, all laws need to work within the context of the society. If one draws this analogy out even further, all lawyers (since we engage with/ interpret the laws) do socially relevant work, irrespective of the type of law they practice.
A bit controversial perhaps but can one honestly say that, because someone only does commercial work of a M&A or private equity variety (or technology law, for that matter), they are not socially relevant? I could make a strong  argument  that working for a technology company has more of a relative social impact/ relevance in India today (looking at it through the lens of employment and revenue generated), than, and I mean no disrespect here, working for a NGO focussed on a certain demographic or issue.
Let me provide a personal example- My company (and team) was instrumental in helping an Indian conglomerate build a recently launched Indian cellular network. This conglomerate is not popular with the chattering classes for a variety of reasons including the height of its promoter's residence, but the network, on the other hand, is noteworthy for the remarkably low prices it charges for making calls and accessing the internet. While this is obviously an interesting change for people like me who remember fifteen Rupee a minute phone calls, the disruption caused by a service like this is most felt among the financially unprivileged classes (think cab drivers or even your local kirana store). Think how much it helps the people who are working hard to make their Rupee go further. Isn't this offering socially relevant? Following from that, aren't my lawyers who worked on this deal doing something that is socially relevant?
That said, if the question is whether law schools produce lawyers who are focused on the improvement of society (as opposed to commercial considerations), I would say that the numbers are very small. The issue is not so much the law schools themselves but the lack of financial and other support for the students so inclined.  There is no real use pushing the social benefit message, if at the end of it all, the only reasonably well-paying jobs are those in the corporate or commercial fields. As a profession we need to do more in encouraging people to go into the social sector. That doesn't mean that there aren't some people, despite the odds, trying to "be the change". I have had the opportunity to see the wonderful work being done by people like my NLS classmate Shamnad Basheer and IDIA Law (idialaw.com) and feel that we don't do enough to celebrate such uplifting examples.
Did you participate in any extracurricular activities such as moots, debates or undertake any internships in law school?
I took part in a lot of 'extracurricular' activities during law school, but not ones that I am willing to elaborate on in a public forum. On a more serious note, I didn't take part in moots or the like though, which in hindsight was probably a mistake. If I were to make a second go of it, I would probably take part in all extracurricular activities at least once, just to see if I found something that really interested me. I did undertake several internships while I was at law school though and I found them very illuminating in helping me choose the kind of jobs that interested me.
During the late 90s, career options for a young law graduate were fairly limited. Litigation was not really an option as I didn't want to live off my parents anymore and while there were many law firms, they were mostly all family-run at that time and hence were a dead-end for someone with no familial connections to the owners/ partners.
This left one with the in-house option. The problem was that most people felt (some, I suspect, do so even now) that in-house lawyers don't do any "real" work.  My fifth year internship with Hindustan Unilever under B.S. Dhillon, who ran their Western India region at that time, dispelled most of my concerns in this regard and convinced me that being in-house was what excited me.
Personal highlight during internships: Taking the Harbour Line from Bandra to CBD Belapur during internship in Mumbai – I was prepared to do any work, anywhere, after taking that brutal train ride every morning.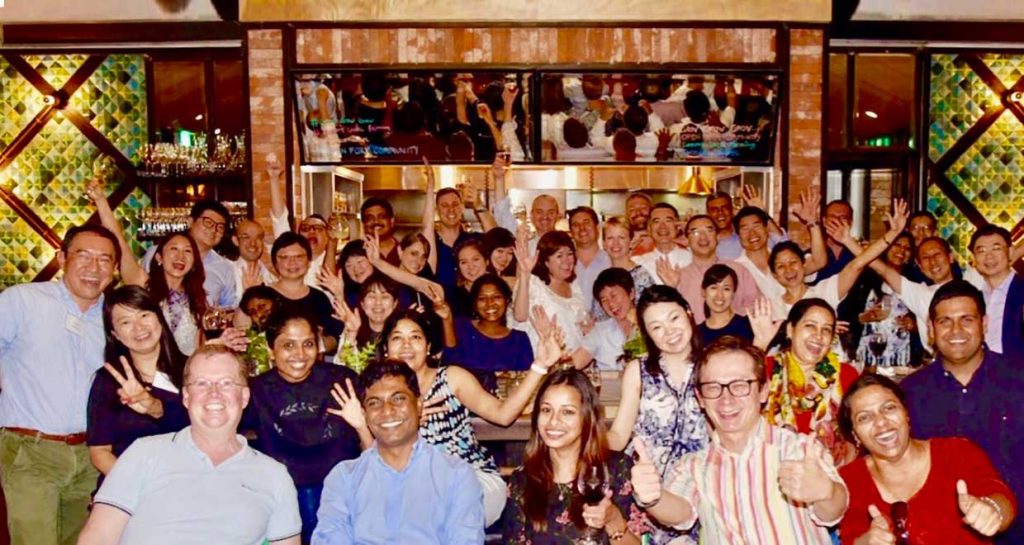 What was your first job out of law school?
I was lucky to get a placement as a Management Trainee with SmithKline Beecham Consumer Healthcare (a.k.a the Horlicks company, now Glaxo SmithKline) through campus recruitment at law school.
The company was (and is) a leader in the FMCG sector. Being a Management Trainee, I spent close to a year being trained in the real world and it gave me a solid understanding of how a modern enterprise works. After working with various functions including the factories, HR, sales and the like, I was deputed as a newly minted Assistant Manager to an JD-Edwards ERP IT project. Never having had a technical bent of mind, this was a sharp learning curve for me and instilled in me an interest in technology – kind of ironic actually, given my lack of affection for the sciences while growing up.
I also learned, fairly quickly, that dealing with the Factories Act and matters related to the Prevention of Food Adulteration and Weights and Measures didn't really float my boat, so to speak. I therefore decided that I wanted to try something new and then Wipro happened.
Personal highlight at SmithKline: A 'Vikram' Tempo with me (and Horlicks) in it narrowly missing a woman unconcernedly crossing one of the narrow lanes of Kolkata. If that vehicle had not been able to avoid her, I probably would not have been here answering these questions.
How did you secure an appointment as a Legal Manager at Wipro?
A couple of my classmates (with much better CGPAs, I might add) were working with Wipro at that time and since one of them had decided to leave, they had a vacancy. Akila Agrawal (a NLS classmate and now a partner with Amarchand) asked if I would be interested and I submitted my resume. I was interviewed and, for some unclear reason, perhaps because I was the only one in the room who knew what an ERP was, they decided to give me the job.
While I was grateful for the opportunity given to me by Wipro, I had also taken a chance joining them. This was before the IT craze had set in and at that time Wipro was not the large behemoth it has now become and well, the salary being offered was just about half of what I was making at SmithKline. I however knew that I had a chance to learn new things in an area that was still in its infancy. It also helped that Wipro was in Bengaluru, a city I had enjoyed while at NLS.
It was a great decision in hindsight, for two reasons:
During my four years at Wipro, the company grew in size from $300 Million to close to $1 Billion in annual revenue and I got fantastic exposure – from leading contract negotiations and implementing compliance programs to managing arbitrations and acquisitions, I delved into every area that Wipro was in. It was tough at times. I remember this nine month period during which I was the only IT lawyer in Wipro and used to work eighteen to twenty hour days, every day, including weekends. I can confidently say that this stint at Wipro formed the foundation of my development as a commercial lawyer.
The second (definitely more important reason for me, perhaps not so great for her) was that I met my soon-to-be wife, who is also a lawyer, in Bengaluru while at Wipro.
Personal highlight of first stint at Wipro: Holding an original Oscar statuette that a customer had received for services to the motion picture industry (disappointingly, I was not allowed to give a speech while doing so).  
From being an in-house counsel at Wipro you went on to be an Associate at Simmons & Simmons. What caused you to leave Wipro?
The offer from Simmons came out of the blue. I had worked with them on a couple of transactions while at Wipro and when David Barrett (then the head of the Technology practice at Simmons) and one of my NLS seniors, Murali Neelakantan, asked if I would be interested in joining them, I thought it would be a great opportunity to learn new things and agreed to move to London.
Being in a law firm was obviously very different to being in-house and while being at Simmons really helped me develop my technical skills (both in the law and in relation to handling fee paying clients), I found that I missed the level of ownership that one gets while being in-house. In simple terms, in private practice, one can give advice with several caveats and let the client decide, but if you are in-house, you are the client and therefore have to live with the decision that you make. I found that I missed the level of control and context I had while at Wipro.
Personal highlight at Simmons: Mistakenly introducing a bearded (and in my defence, similar looking), former Indian Minister as Suresh Kalmadi at an India House gala in London. Not the best 'business development' moment of my career. He ignored me, very pointedly, at our next meeting.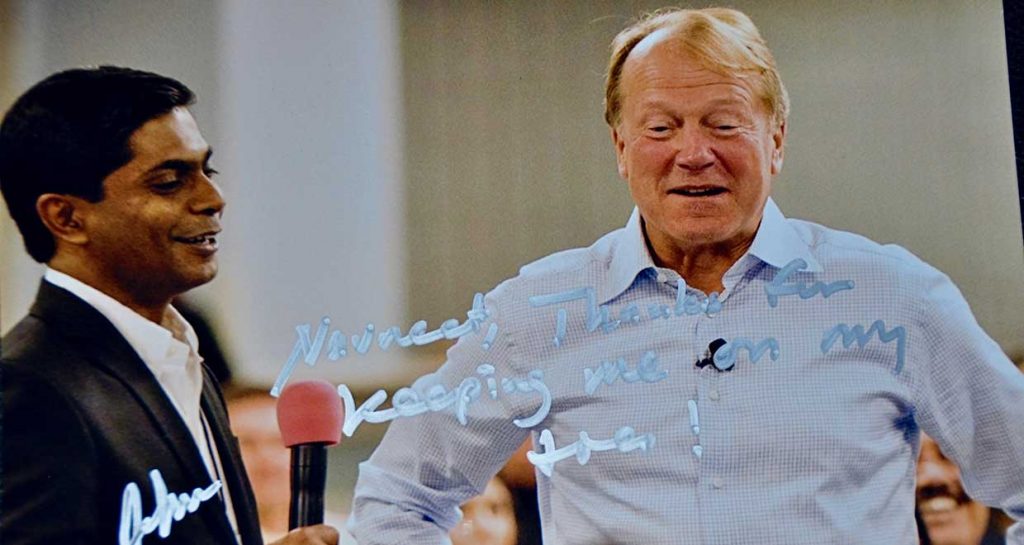 You moved back to Wipro as its General Counsel for the Americas. What was your role as the General Counsel for the Americas?
After a year and a half with Simmons, while I was still mulling whether private practice was where my interest lay, Wipro reached out asking if I would consider running their Legal function for the Americas region. I jumped at the opportunity. This meant a move to Boston for us and as a result my wife had the pleasure of living in  three continents in the first six months of our marriage (personal advice – DO NOT try this at home).
The Americas region was (and possibly, still is) Wipro's largest sales region and was an almost complete 'end-to-end' role. We were at the frontline of the largest sales deals that Wipro did (we convinced customers to give us a chance on the mega-size outsourcing deals during this period and I worked on some of the largest IT and BPO offshoring contracts in the US) and also independently handled much of the issues that arose in that region including employment disputes, customer disputes, compliance programs, customer bankruptcies, arbitrations and the like.
I also had the opportunity to lead several acquisitions including one of the largest acquisitions in the IT space of a publicly listed US company.
After a few years there (and visiting conference rooms in 35 out of the 50 States that comprise the United States), my wife and I decided, for personal reasons, that it was time to come back to India with our two young children.
During my time in Boston, I had the great fortune to be introduced to Mark Chandler (the GC of Cisco) and some of his leaders, including Graham Allan (my current boss) and I was very impressed with their vision for the industry and Cisco's Law department. Therefore when a global role opened up in India at Cisco, I decided to try working for an American company in India, as opposed to an Indian company in America. It was (and remains) a great decision.
Personal highlight of second stint at Wipro: Sneakily 'borrowing' a neighbour's Wall Street Journal at 4AM to verify that our advert offering to buy the shares of a target company was actually printed (I seem to have forgotten to return it or give them my own copy which was delivered to office).
You are the Director of Legal Services at Cisco Systems. Can you tell our readers about your job profile?
In my current role at Cisco, I lead a team of lawyers who handle all legal issues for our Global Service Provider line of business in the Asia Pacific & Japan region. My team is divided by sales theatres– which includes India/ SAARC, Australia/ New Zealand, Japan, S. Korea & ASEAN (which includes all the countries in the middle from Myanmar to the Philippines). I also co-lead with my senior colleague, Marcus Breaden, the APJC Legal Department. All together our teams support approximately $8 Billion of annual sales revenue (from a global Cisco number of $50 Billion). I am also a member of our regional Service Provider Leadership Board and am on the board of a few Cisco subsidiaries.
Personal highlight at Cisco: Receiving a personally signed photograph from John Chambers (Chairman and CEO of Cisco) after I asked him a few 'tough' questions in a meeting. Learned a lot about leadership that day.
What are the challenges you face in being in charge of the legal affairs of a global enterprise?
Let me break my answer into a two categories – internal and external.
Internal:   The challenges vary from country to country. In India specifically, our biggest challenges have been finding the right talent to staff our teams and helping grow our business at a fast pace, while maintaining acceptable margins.
External: The biggest external concern is understanding and responding to the nature of the changes facing the telecom industry. We live in a world of constant and sudden change largely facilitated by technology and hence this is an area that we constantly think about. I also expect the changes that are coming will have a significant impact on our profession, but that is probably a topic for a separate, much longer discussion. If what I just said interests you, please do take a look at Richard Susskind's stellar book "The End of Lawyers?"
Have you ever considered pursuing higher education?
Short answer is no. I have never considered higher education. 19 years of formal schooling and college were sufficient for me, thank you.
Unless you are planning a career in academics or research, where higher degrees help (or if someone offers to pay for you and you feel like a holiday), I am not convinced that higher education justifies the expense incurred and time spent, which can be better utilised to build a career.
How important is CGPA, in your opinion?
Being in-house is very different from the other careers within our profession, mainly due to the importance of understanding the non-legal context of the issue. In other words, we grapple a lot more with business issues and take that into account while deciding the right approach for the company. This needs a different thought process and hence at a high level, the traits I look for in our lawyers are:
inquisitiveness: I look for lawyers who are curious about things. In-house roles require you to often go outside your comfort zone, particularly on business issues. Someone who is willing to ask questions and figure out how things work, is usually the one who can give the most relevant advice and spot issues before they become big problems;
creativity: I look for people who have an inclination to problem-solve. Saying we cannot do something because it's a company policy is not an acceptable response;
teamwork: I look for lawyers who show a team spirit and have the ability to work with people across cultures (my team as an example is made up of people from five different nationalities); and
drive: I look for lawyers with an aggressive, "can-do" attitude. If one waits for all the information before taking a decision, one is often too late.
When it comes to applying for jobs, I would suggest young lawyers keep three things in mind:
Particularly in situations where the number of applicants far exceeds the number of jobs (as is usually the case in India), it's always a process of elimination, never selection. So, your job is to ensure that you differentiate yourself enough to not be eliminated and obtain an interview call.
Do the simple things right- A good start would be to write a professional looking resume – please don't tell me what your marital status or favourite hobbies are – that will speed up your elimination. Also, please read the job description and write a custom resume for that role (if you write to me asking for a job with my law firm, or, this still makes me laugh – ask me to check your LinkedIn profile, then you guessed it, elimination). Also, spelling and format check, please.
If the role is for a fresh graduate, I work on the premise that you don't have any real knowledge of relevance (in other words, law school doesn't teach you anything that will help you add value from day one). I will therefore be looking for enthusiasm and a personality that fits with the rest of my team (see traits above).
On CGPA – I personally don't think that it is critical for success in our profession, that said, no one wants to hire a slacker and CGPA is often used as a short form measure for it. So, try and improve your CGPA and if it's too late for that, work on your resume and (once you get an interview) showcasing your enthusiasm.
What advice do you have for our readers who are primarily college students?
When you are starting your professional career:
First and foremost – Try to do what you enjoy.  There is a saying that "if you do what you love, you won't have to work another day in your life", while this is not technically true (all jobs come with parts one doesn't like), generally picking an area you like, will help keep you engaged for the long haul. A career is a marathon, not a sprint.
Second – Choose a job/ role where you can actually learn new things. Don't, if you can manage, focus too much on the money at the beginning.
Finally –
Be humble – No one likes a smart aleck. Often it's how you communicate that helps more than what you know. Build bridges and relationships, it will help you in surprising ways.
Be proud of your work – this will sound like the opposite of #1 above but isn't. This doesn't mean that you should be arrogant, instead, put in the hard hours, do the best at what you do and respect your work. This will differentiate you very, very quickly.
You never really grow at the cost of someone else – so don't play politics or drag other people down. If your work environment requires this, you perhaps need to find another job.
Do you think India needs to revamp its legislations based on the developments in the IT field?
We have issues with Indian legislation catching up with the recent technology developments and while some, like the recent AADHAR and right to privacy imbroglio are a particular Indian problem (the right to privacy has been an established legal principle in most developed countries for the past few decades), the rate of technological change is so fast nowadays that most legislations and principles will soon need a relook, in my opinion.
Let us take Intellectual Property as an example, patents in particular.
Patents were instituted as a way to encourage innovation, the concept was to provide "as little commercial benefit as possible" in return for encouraging inventions. However, over the past many decades, patents have instead become an absolute right, similar to property ownership. Patents have therefore, and very ironically, become the biggest impediment to faster innovation today. As an example – the IEEE 802.11 Wi-Fi standard (which you most likely use if you have Wi-Fi) incorporates 3000 "essential" patents. Imagine the issues you will face if you try to change/ improve how the technology works. This ownership model is just not sustainable.
We are seeing a world today where:
we are moving technologically to the sharing of assets (e.g. data and analysis) to add more value. Think Uber and Airbnb, who help aggregate services using data from others (some of it personal).
Think of the questions this raises: If data has to be shared, how does the concept of IP ownership work? Does one ever really own data- if yes, who should own it? If a software/ robot analyses the data, who owns the analysis? Should the owner be the robot or the licensor or the licensee of the software, the service provider/ app developer or the person whose data was analysed? Instead of ownership, should we be looking at an open source type licensing regime?
the IPR framework doesn't really work anymore for new technologies– e.g. do we need monopoly protections in years, when technology changes almost on a daily basis? US patents, as an example, provide 20-year term protections – put in context, 20 years ago was 1997, no Google, no Facebook, no Snapchat, no Uber etc. – how many of the fortune 500 companies from that period are still around today?
Again, this is a topic for a much longer discussion, but ultimately, most laws will need to keep up with the changes being facilitated by technology (and it would be helpful if the laws that apply were actually drafted in this century).
Once concepts like Internet of Things, Machine to Machine and Artificial Intelligence become a reality (and this time may come much quicker than what we expect), we will find that our laws (and law firms) will need significant change. I am not too pessimistic about the future though, I expect we will find a way to blunder through it all.
How do you maintain a work life balance?
I will not respond to this question, since anything I say, can and will be used against me, by my family.