Associates, In-House Counsels & Advocates
NIYATI AHUJA, ASSOCIATE AT STEPTOE & JOHNSON LLP, ON PURSUING LLM FROM UC BERKELEY SCHOOL OF LAW, HER INTEREST IN INTERNATIONAL ARBITRATION AND WORKING WITH AN AMERICAN LAW FIRM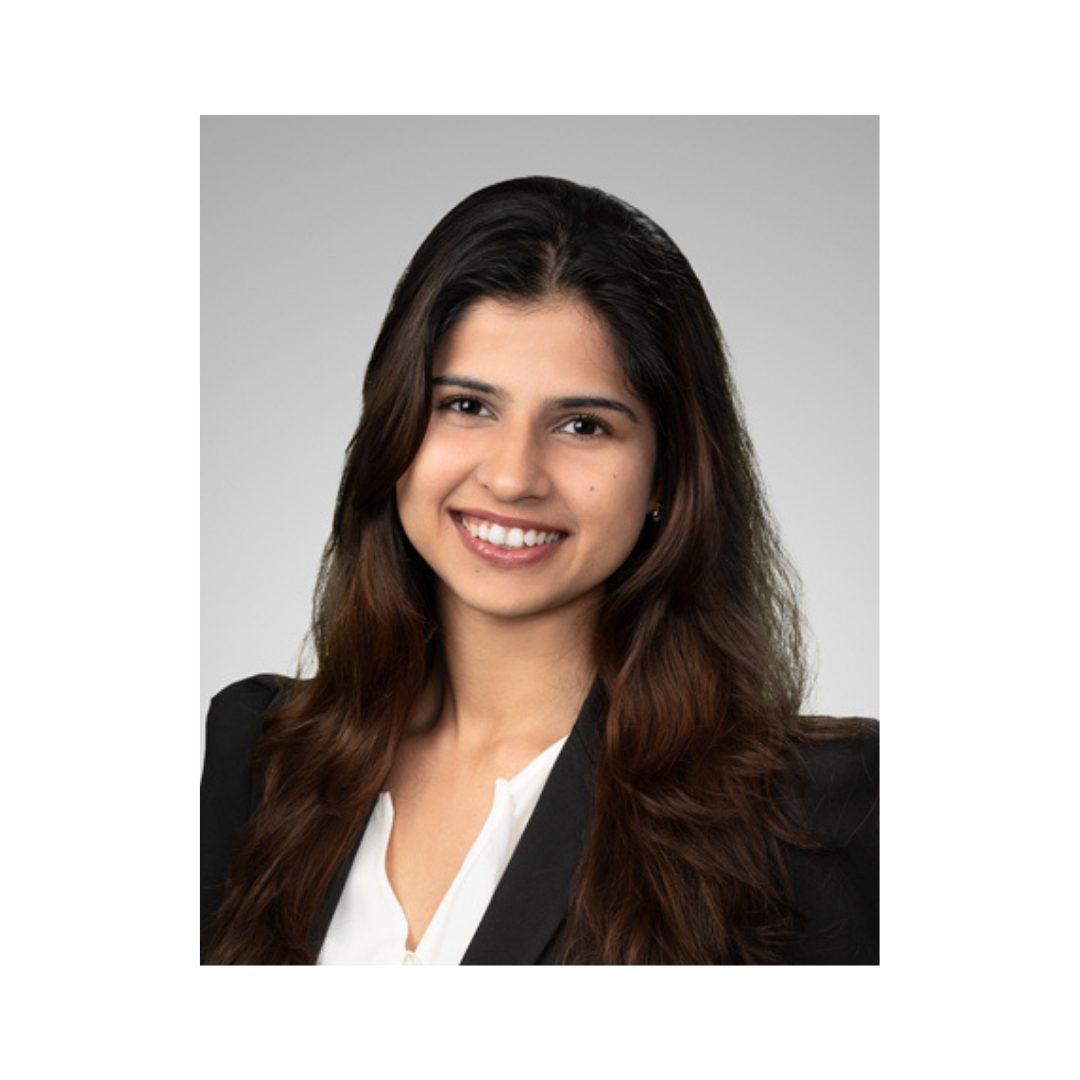 This interview has been published by Maaz Akhtar Hashmi and The SuperLawyer Team. The Interview was taken by Priyanka Cholera.
---
You have an intriguing trajectory that we are excited to talk about. Did you envision this for yourself in the first year of law school?
Thank you for inviting me. Indeed, it has been a very interesting journey so far and I hope that it continues to be. When I joined law school in 2012, I did not in any way anticipate that I would be working at a law firm in New York or moving to a new country altogether. I wanted to get an LL.M. degree to take advantage of the several practical opportunities available to understand the legal practice in foreign universities, which are still missing in Indian universities as their main focus remains on teaching the theory of law. I hadn't decided at the time whether I would pursue my LL.M. in the United Kingdom, like most law students in India, or the United States, where job prospects after an LL.M. for Indian lawyers are considerably limited. With hard work and some luck, I was admitted into the University of California, Berkeley which is a great school, and my launching pad into a career in the United States. During my LL.M., in addition to my coursework, I did a part-time internship with the Office of the General Counsel at the Bay Area Rapid Transit. I truly cherish that internship as my first exposure to the workplace in the U.S. The journey has been surreal and has involved plenty of blood, sweat and tears. It also required ample time and perseverance to continue looking for a position that would entail work in the areas of law that I enjoy. Overall, the journey has been interesting, and I hope it stays that way!
Let's start from the beginning: why law out of all the career choices available? And how was your experience at Guru Gobind Singh Indraprastha University?
I had wanted to become a lawyer ever since I was in ninth grade. It wasn't an obvious choice, though, as everybody in my family is either a doctor or an engineer, and my father was in the army. However, the ability to use analytical reasoning, writing and oratory skills in a profession were factors that got me interested in the legal profession. I have participated in several debates and had been commended in school for my writing skills, which aided my decision to become a lawyer. Essentially, the profession indeed is a mixture of a lot of writing and speaking. When I started law school, I was very interested in venturing into and specializing in criminal law; however, I was advised by senior lawyers that it wasn't the safest profession for women in India and that I should consider corporate law instead and that is what I did. Most of my internships during law school in India were in the field of corporate law and capital markets.
Regarding my experience at Guru Gobind Singh Indraprastha University, I would definitely say that the five years were very formative in my career development, especially in terms of thinking about legal issues. I participated in many Model United Nation conferences and Parliamentary Debates, which ultimately had a bearing on my choice of practice area. I think the best part of being in law school is that the only responsibility is understanding the courses, getting good grades, interacting with other students and professors, and participating in co-curricular activities. I chose my university mainly for two reasons – first, it had an option to pursue a Bachelor of Business Administration integrated with the LL.B. and second, the class size was very small (30) for this course, which is a great way to get individual attention from professors.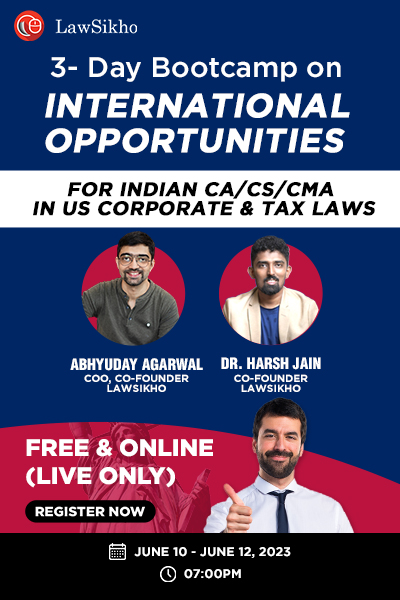 During your time in law school, you interned at different offices, including a senior advocate, a medical devices company, capital markets departments of two of the biggest firms (Luthra and Khaitan) etc. What value did these internships add?
Every internship teaches you how to think and write like a lawyer. Even though an intern isn't given huge responsibilities or assigned drafting an entire document, you get to witness and assist lawyers by researching specific points and producing early drafts. It becomes a part of the learning process. Amongst my several internships, I had the greatest learning experience when I interned with a Senior Advocate in the Delhi High Court who practices in Criminal Law and with the capital markets team of Khaitan & Co. as well as Luthra & Luthra Partners where I learnt a lot from a small team including a partner and a senior associate. The internships shaped me as a lawyer, and they essentially helped me learn how to think, research and write.
However, the style of writing adopted by lawyers in India is very different from American or British lawyers. Therefore, I had to adapt my writing style to what is expected from an American lawyer. The LL.M. program and taking the New York bar were very important in my understanding and adaptation of writing an effective brief like an American lawyer.
In one of your interviews, you stated that while shortlisting schools for LL.M., you considered the quality of journals published by various law schools in America. And even during your time at Berkeley, you were a part of many renowned journals. Would you please share the thought process behind giving such importance to journals? How has being associated with these journals shaped you?
That is correct, one of the many factors I considered while shortlisting schools to apply to was the quality of journals published by the law school. I was an associate editor for both the Berkeley Business Law Journal (BBLJ) and the Berkeley Technology Law Journal (BTLJ). Most law schools have good journals. However, some are more renowned than others, for instance, the Berkeley Technology Law Journal is one of the top journals in the U.S.
As a member of these journals, I was exposed to various interesting articles submitted for publication and participated in cite and source checking for these articles, as well as took part in several activities organized for the members. The activities provided access to various law firm organized events as well as to students pursuing their J.D. who had a different perspective on the law school experience as compared to international law students and insight into the American legal market. When you're working for such journals, you get to read a lot of excellent literature that has been written, understand the editorial process, which is immensely helpful if you are interested in publishing articles later in your career.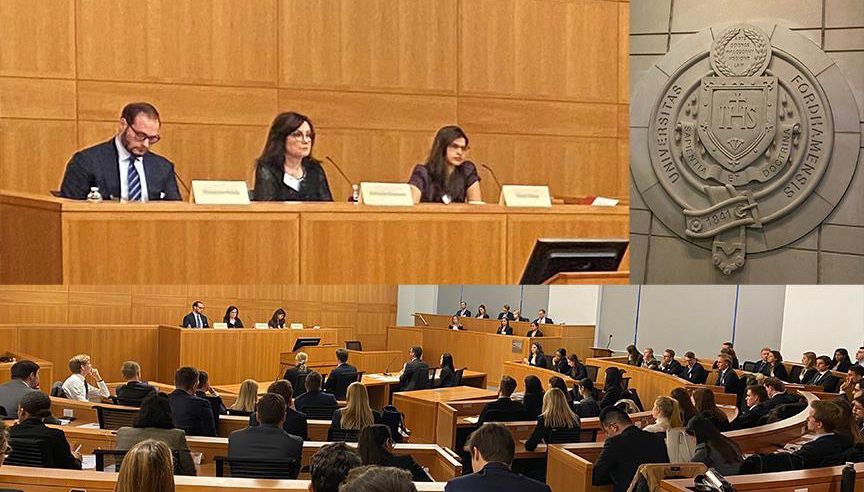 One of the most interesting observations we have noticed is that it was only after you started pursuing your LLM that you streamlined your work towards arbitration. Was there any particular experience/incident that inspired you to pursue a masters?
First, regarding the focus on arbitration, it is correct that after my LL.M. I refocused on opportunities in the international arbitration field. However, my interest in the field was longstanding. During my third year in law school, one of the Model United Nation conferences I attended included a 'Permanent Court of Arbitration' committee and the case we were arguing was the famous Philip Morris v. Australia case. I found it very interesting how parties had the autonomy to choose the law applicable to their dispute, the seat of arbitration and the arbitrators deciding the dispute. I found the entire procedure really different, giving a lot of autonomy to the parties. That is how I got interested in arbitration. Once I started my LL.M., I opted for all courses related to international arbitration. Fortunately, my commercial arbitration professor was very patient and encouraging and his coursework genuinely reinvigorated my interest in international arbitration.
Second, I aimed at specializing in business laws during my LL.M. and opted for as many international law courses as I could. My LL.M. was never meant to focus on international arbitration alone and I am glad it didn't since I have used various business law concepts in my international arbitration practice so far.
Right after Berkeley, you attended the International Arbitration Academy in Paris, one of the most renowned institutions worldwide for studies on Arbitration. Could you share with our readers your experience at the Academy?
It was an absolutely great experience. We were a class of around 80 students including young to mid-level practitioners sharing a common interest, international arbitration. The courses are taught by renowned practitioners from all over the world. To name a few, we had professors from the University of Paris 1 (Panthéon-Sorbonne), the University of Liège and Brussels, the University of Oslo, the University of Geneva, Dean of Swiss International Law School and Professor emerita of Private Law at the University of Basel/Switzerland.
There were also workshops and seminars conducted by ​legal counsel from ICSID, Deputy Secretary-General and Principal Legal Counsel, Permanent Court of Arbitration, Secretary-General, ICC International Court of Arbitration, Deputy Secretary-General, ICC International Court of Arbitration, Secretary-General, Hong Kong International Arbitration Centre, as well as arbitration practitioners from Shearman Sterling.
Not only did I get exposure to the teachings of the esteemed faculty, I also learnt about the difference in practices and experiences of the other students coming from approximately 30 countries. Overall, it was an excellent learning experience and networking opportunity. I made several cherished connections which I maintain to date.
You have interned at various US law firms, like Alston & Bird, Busse Disputes. How have these experiences contributed to your growth? Do you think it would have been easier to land a role if you attained bachelors from a foreign university?
I admit it would have been considerably easier to be employed in the U.S. had I pursued my Juris Doctor (J.D.) in the U.S. As a matter of fact, I did consider it, however, I had already completed my B.B.A. LL.B. and LL.M. degrees, so I didn't really think it was an economical option.
It is difficult for international students/lawyers to break into the legal market in the U.S. as U.S. law firms generally hire from their summer associate cohort, and international profiles aren't the usual suspects owing to the obvious lack of a conventional J.D. degree. However, difficult does not mean impossible, many LL.M. students who went the extra mile are now working in law firms in the U.S.
I worked with Alston & Bird, New York for around eight months with a team of very competent and approachable lawyers. I also made some great professional connections which I maintain to date. I not only learnt how to draft legal memoranda, effectively conduct research in American and International law, and understand aspects of an arbitration proceeding and enforcement action. This was my first experience and exposure to US law firm culture which is different in many aspects from Indian law firms.
When I went to Germany to intern at Busse Disputes, it was a country and culture that I did not know much about. It was my first experience with a boutique arbitration firm, and it was interesting to learn how a boutique firm functions. I also had the opportunity to understand an arbitration proceeding from the perspective of an arbitrator. The manner of working and assigning tasks is comparatively different from the U.S. I found that German firms are more formal and hierarchical whereas U.S. firms (or at least the ones I have worked with) are collegial and tend to give you as much responsibility as you are willing to take.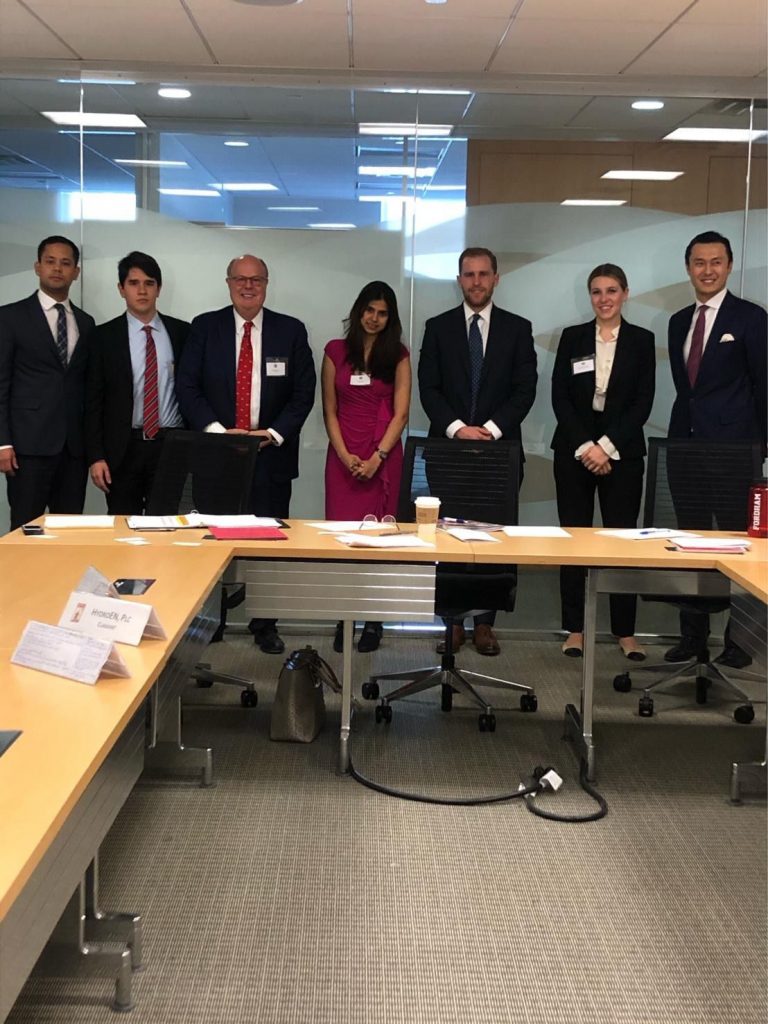 What were your key responsibilities as an Associate at Diamond McCarthy LLP? What are key firm culture differences in India and the US?
As the only associate in the international arbitration practice group at Diamond McCarthy, I was entrusted with a unique level of responsibilities and autonomy on a range of complex arbitration and related litigation matters. I conducted legal research and drafted pleadings, witness statements, instructions to experts, document production requests and responses, and handled correspondence with opposing counsel and tribunals. I was also heavily involved in the business development efforts of our practice group.
I think it was a great learning experience since it led me to understand how all aspects of a case really works and how different components come together, as well as the requirement to consider external factors which impact a case.
With the passing years and stricter visa regulations, we understand that getting a job in the US with an LL.M. is not very easy. What did you do differently to penetrate the legal market, and is there any advice for people looking to enter the US legal market?
There is this notion that visa regulations restrict international lawyers from getting employment. However, I think that is only partially true. Once you have proved your mettle, firms will gladly sponsor your visa. The greater barrier is the unconventional profiles that international lawyers bring to the table. If you look at tech companies, they hire immigrants (including Indian engineers) all the time and sponsor their visas.
I encourage people to not be disheartened owing to this preconceived notion regarding potential visa issues, and apply to as many jobs as you can with a cover letter and resume tailored to the position.
I quickly learned that U.S. law firms were not willing to hire me as an associate straight off the bat, so I started applying for trainee and internship positions. I also networked quite a fair share and tried to attend all available dispute resolution related events, even during my LL.M.
As far as the financial side of things is concerned, I took a loan for my LL.M. An LL.M. is a huge financial investment, and I was determined to ensure that the investment was worth it by persevering and leaving no stone unturned. I will not deny that there were times when all I wanted to do was give up, take the easier route and apply to a position at an Indian law firm. At such times, my mother gave me the strength to keep at it and reminded me that there is always a light at the end of a tunnel.
You were a gold medalist at Delhi State Inter- School Karate Competition. And even during your time at Berkley, you opted for a Yongmudo (Korean Martial Arts), Taekwondo, and Ballet course. Could you tell us more about these interests of yours?
My father was in the army, and since I was a child, he always encouraged my sister and me and provided me with avenues to participate in physical activities like rock climbing, rappelling, skiing, basketball and Karate.
I moved to the U.S. for my LL.M. when I was 22 years old, I was learning about a new country, its legal market, and dealing with applying to internships and associate positions. At times I found myself overwhelmed by these things, and the Ballet course, Yongmudo, and Taekwondo classes were an effective way to cope with the stress and give myself a break from law school. An added advantage was that I made some good friends and met many people who I wouldn't have had access to if I only spent my time in law school. I think overall it did wonders for my mental and physical health.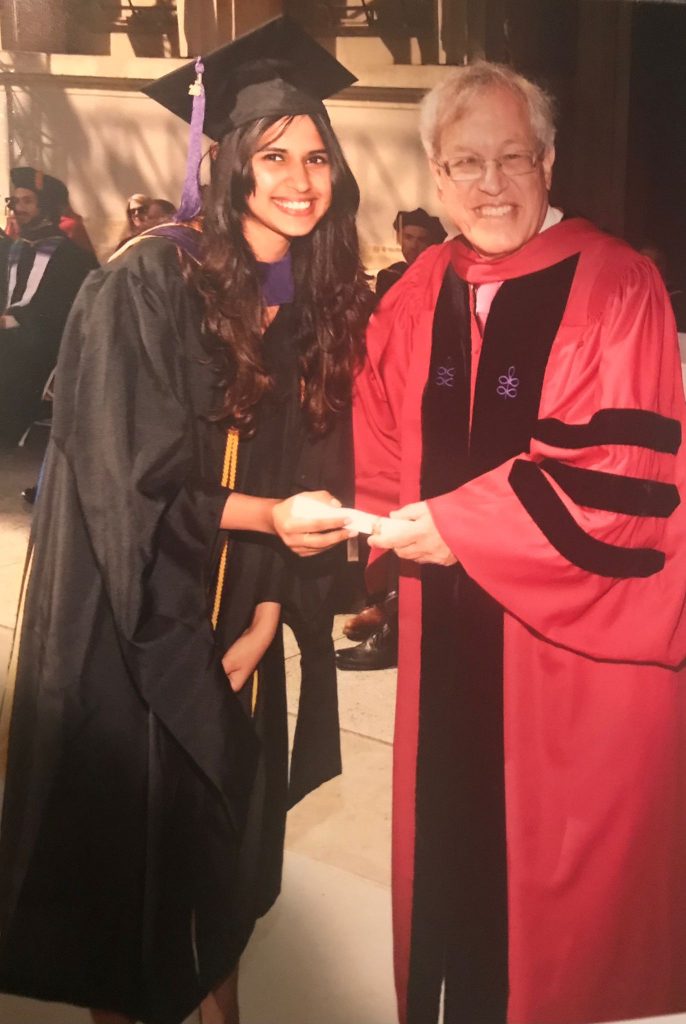 The pandemic has been quite challenging both personally and professionally. What are your coping mechanisms? What would be your parting advice to students and lawyers who want to work in American law firms?
The uncertainty combined with the devastating state of affairs during the peak of the Covid-19 pandemic affected everyone all over the world. Personally, there was and continues to be a lot of hard work which goes into coping with everything, and hobbies like gardening, reading books, and painting really helped me. But I won't lie, there were days during the pandemic when I felt burnt out. That being said, it also made me acknowledge that mental health issues remain unspoken in our profession, making it even more important to reach out to others if things get overwhelming.
My advice for students and junior lawyers, especially during this pandemic, would be to take small steps towards your goals but keep moving. The small steps and plans that you layout seem achievable that way. I would suggest that they meet new people – virtually or if you are able to in-person, even if it makes you feel uncomfortable at first. Once you start, you will eventually enjoy interacting with people who share a mutual interest with you. The best relationships I have fostered with colleagues are the ones that began organically and also making the effort to stay in touch with them. Be confident and express your interest if you are interested in a person's practice and would like to learn more about it. You will be surprised at how many people respond and would like to help younger lawyers build a successful career. Lastly, I would just advise or rather preach something I do practice – never give up, your dreams might seem big right now, but believe in yourself and you will achieve what you set your mind to. It will not be easy, but it will be worth it, and eventually, everything will make sense. For the fear of sounding too much like Dr Seuss, I truly believe that in life, you can steer yourself in any direction you choose. I hope that does not sound too cliche, but I truly believe it. Last but not least, make sure you have fun in this journey even though it's a difficult one. Take care of yourself and hone your skills continuously to become the best version of yourself.
---
Get in touch with: