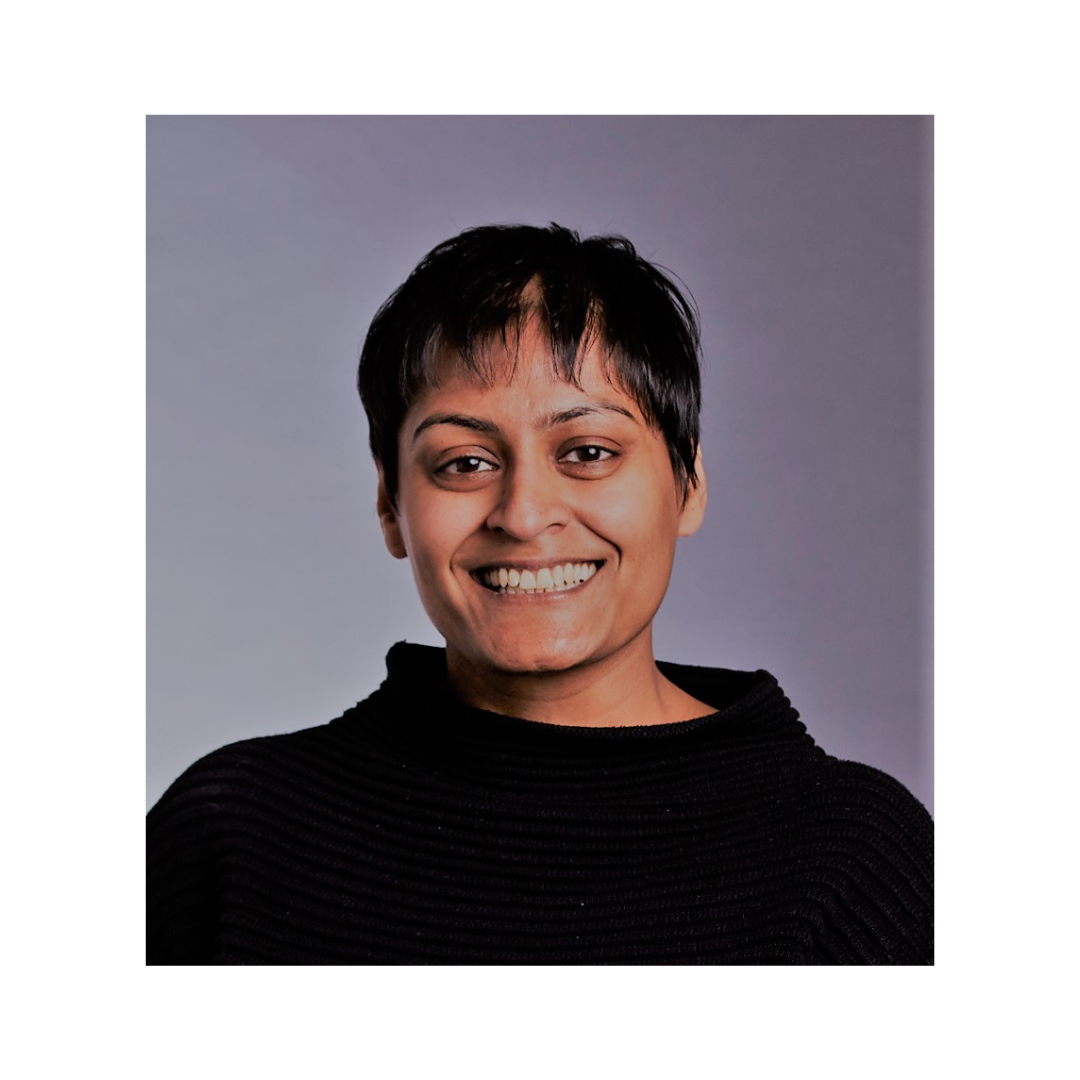 This interview has been published by Maaz Akhtar Hashmi and The SuperLawyer Team. The Interview was taken by Priyanka Cholera.
---
When did it dawn unto you that Law is the correct pathway? You have learnt French during college, are you still fluent in the language as you were during your diploma days?
When I was in school, I had decided to study Commerce because I liked Economics, and at the same time, I also wanted to study languages because I was studying French and Mandarin Chinese. But when I started attending university, I realised that Economics taught in the university was different from what was taught at school and that I didn't like it anymore. At the same time, I was studying some Law subjects and realised that I preferred Law to Commerce. This is the primary reason why I chose to become a lawyer.
Unfortunately, my Mandarin is non-existent now because I stopped learning the language in grade 11, 20 years ago. But I continued learning French throughout university and obtained a Diploma in French. I also lived in Montreal for half a year as an exchange student. During those years, my French was fluent, but it is now quite rusty. It does come back pretty quickly though if I travel to France or another French-speaking country. I still love the language.
After spending 6.5 years at Allen & Overy LLP, you moved to Philip Morris in Melbourne. Was that transition planned or a leap of faith?
I worked at law firms for around a decade. I was at Blake Dawson Waldron (now Ashurst) in Melbourne before moving to A&O in London. Quite early on during my time in private practice, I realized that it wasn't fit for me because although I enjoyed the work, I did not like the lifestyle. I found that the focus on presenteeism and billable hours drove inefficiency. It seemed counterproductive to leading a healthy balanced life. Life is about family and the things you do outside of work; it's the things that bring you happiness. So, for me, it didn't seem like a sustainable career choice.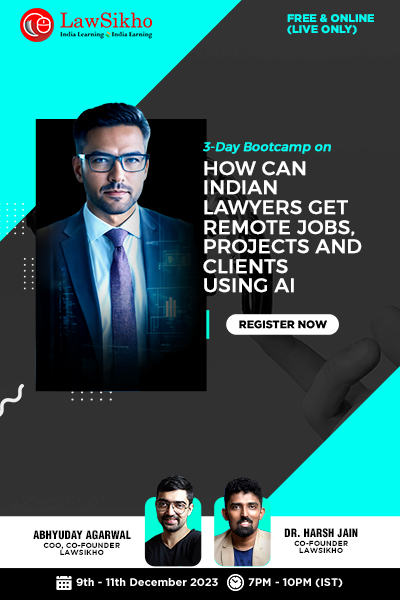 I had done a secondment at Citigroup while I was at Allen & Overy and had really enjoyed the in-house experience. I liked understanding more about a company rather than moving from one transaction to the next. Having that continuity really appealed to me. When I moved back to Australia, I decided that it would be easier to move with the firm for a number of reasons. I later realised that was probably not the best decision. Hence, the move to Philip Morris. I love being in-house. It's a very different working style to being in a law firm and it really suits me.
During 2008-2009 you had worked as a legal counsel in an in-house team at Citigroup, in the backdrop of a global recession. How was the experience of working with a leading finance group during a financial crisis?
I was on secondment from A&O with Citigroup for about 10 months and started there about a week before Lehman Brothers collapsed. The GFC impacted London-based investment banks both from a people perspective, but also in relation to the nature of the work that was being done. On a broader scale, the GFC had a huge impact on London. You could see it on the streets with businesses closing down. You would hear about friends going through restructuring processes at their workplaces; we went through one ourselves. Restructures were not as common back then, so going through them taught me a great deal about resilience.
As for the last year, it's been challenging on a very different level. I think the one critical learning that has come from the pandemic is that, while you need to be resilient, you need to be human first. The uncertainty attached to the last year made me realise that life is short and that you need to live in the moment and do what you want now, not put it off to a later time. I also learned that you need to support other people through a crisis; to not pretend that everything is okay, but rather acknowledge that it is not. What people ordinarily call "soft skills" really came to the fore in this period.
You have worked with Philip Morris in Australia for almost 9 years now. What has the experience been like working as an in-house lawyer compared to your law firm days?
I love working In-house; it brings consistency of workload; it allows you to really understand the business, understand the issues and get to know people on a much deeper level.
You have been an advocate for various social issues like mental health, gender equality and leadership fluidity. How have you incorporated these topics as boardroom conversations? How can the legal industry or corporates be more inclusive of gender and mental health issues?
I have been involved in a number of initiatives over the years, including a project regarding mental health awareness within my organisation. I was also involved in an initiative relating to flexibility in the workplace and changing perceptions around flexibility, and have done a lot of work with our inclusion and diversity committee. I believe that having conversations on all of these issues is important. As and when something comes up that relates to one of the topics that I am passionate about, I make sure I find my voice and offer my opinion on the matter.
Secondly, it's important is to know that you can have an impact outside of your organisation too. I have realised through my journey on LinkedIn that there are many people out there doing great work in these areas and that you can get involved at a more grassroots level.
You're associated with The Pink Elephants Support Network as a Peer Support Champion. Can you walk us through your role and impact the organization is trying to make? Did the support for the organization stem from a personal experience?
In between my two children, I had two miscarriages. They had a devastating impact on my mental health. After my first, I kept working as a form of distraction, even though I was suffering internally. When I had my second, some months after my loss someone asked me if I was okay; it made me pause. I realized in that pause that I wasn't okay and needed to talk about why I wasn't okay. What I realised through that conversation and my experiences is that there is a cone of silence surrounding early pregnancy loss. I didn't realise how many people I knew had gone through something similar until I started talking about my losses. Then people would say, "I had one too, and it was horrible and really hard".
That's why I started talking about my losses more publicly – to bring a voice to the topic – and during that time, someone connected me to the Pink Elephants Support Network. When I saw the work the organisation does in helping to support women who have suffered early pregnancy loss, I knew I wanted to get involved.
You have completed a Company Director's Course from the Australian Institute of Company Directors. Do you believe that "one should never stop learning or upscaling" even if they're at the peak of their careers?
I think that continuing to invest in your own learning and development is critical at any stage of your career. And that can involve a variety of things beyond formal training courses, such as listening to other people's talks or seminars, reading books or articles and of course, learning on the job.
What would you advise people who're finding it difficult to voice their concerns about their workplace? Is there anything they need to be cautious about or prepare beforehand?
I think there are a couple of things that you need to ask yourself: who is the person I am going to voice my concerns to, is that person someone I trust and do I think they are going to do something to affect change.
I definitely think speaking up is important though. In a LinkedIn post the other day, I said that what you walk past is what you're willing to put up with
The other thing I think you need to ask is whether the organisation is right for you if you are questioning toxic behaviour in that workplace.
In the early stages of my legal career, I definitely experienced some workplace issues, including a certain level of toxic behaviour. It's hard to speak up and have a voice in those environments when you're so new to the profession. When we're in the junior stages of any career we often have blinkers on with respect to the range of options available to us – they do however exist.
You are an inspiration to many leaders who encourage vulnerability and open conversations on mental health. Do you think that Emotional Intelligence has helped you be a better leader?
Yes, a hundred per cent. I believe Emotional Intelligence is incredibly important nowadays. It enables you to listen to people, stand back, put yourself in their shoes, and be empathetic. Emotional Intelligence is definitely one of the most important skills leaders should have.
Have you faced silent sexism or racism for being a woman of colour? How have you dealt with it or moved past it?
Everyone has different experiences. My personal experience has not been one of having faced overt discrimination as a woman of colour. That's not to say that these issues don't exist. These issues are very real, and I hear about them all the time. I view it as my privilege that I have not faced these issues myself, and therefore, I need to have a voice on these matters to be able to give back and help others who have faced these issues. Pregnancy and maternity leave is for example still a challenging area for many organisations. It is a critical time in a woman's career and negative perceptions and biases can play a role in the way women are viewed in organisations and how they continue to progress in their careers.
Being the wonderful storyteller that you are, have you ever considered taking up storytelling as a full-time career?
I have fallen into storytelling very recently as a result of my journey on LinkedIn. What I have realised through telling stories is that it needs to be a part of our day-to-day life. Whatever profession you are in, storytelling can play an important role.
For me personally, storytelling is something that I really enjoy as I love the human side of work. I believe that we are first human beings and what we do comes after that. It is important to let other people see who you are and that, for me, is where storytelling becomes relevant.
My fundamental message is to be yourself, be authentic, do not force yourself to be someone you are not, look deep within, try and understand who you are and bring that with you to work, wherever you are!
---
Get in touch with: