Om Agarwal is a student of WBNUJS, Kolkata, batch of 2016. He embarked upon his entrepreneurial venture, AimCLAT along with a few of his batchmates in the beginning of law school. He later developed EazyCoach, an online mentorship portal that helps students discover colleges globally, get admission help from college seniors and alumni, enabling them to pursue their dream. They are a portfolio company of NASSCOM and have been sponsored by tech heavyweights like Google, Microsoft, Amazon, and IBM. He is currently travelling to the US on an all expenses paid trip.
In this interview we speak to him about:
Taking the entrepreneurial plunge
Managing law with business
Travelling to the US on an all expenses paid trip
How will you introduce yourself to them?
Crudely stated, I am an entrepreneur studying law. I love to discuss and experiment with new ideas, no matter how crazy it seems.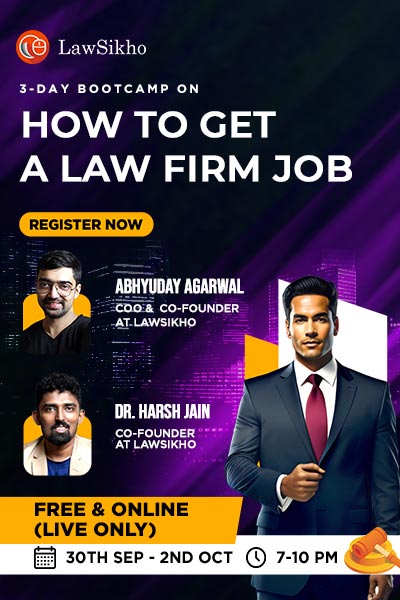 Given your love for tech startups, why law? Why not engineering?
From Google to Facebook to Snapchat, our lives have been deeply influenced by tech startups. I love using them and am working on creating new ones.  However, you do not have to write lines and lines of code to pursue your love for them. All you need is a great team, determined to work towards a problem worth solving. I love interacting with people and prefer to spend my time knowing what excites them. I know how to build a great team and keep them motivated.
Law, centered around people and research skills, has helped me with all aspects of my startups: searching for a co-founder, doing market research for my idea, attracting good talent and preparing business plans, which make sense.
You have been a part of many initiatives. Would you please give us some insight on them?
Right from AimCLAT, an online portal for law aspirants, to DesignTurks, an organization helping college students create their own digital impression, I have always wanted to solve the problems, faced by students like myself. Aspiring to take this to the next level, I am working round-the-clock on my upcoming startup, EazyCoach.
So, what is Eazy Coach?
Simply put, Eazy Coach is a P2P guidance platform for college entrances. It would help students aspiring to get into the top colleges in the world, by getting them personally coached from students already studying the same.
And what has been the progress till date?
We have been included in the Microsoft BizSpark programme, entitling us to receive lots of free perks. We even went up to the finals of the business plan competition of IIM Ahmedabad. Right now, a prospective investor of Eazy Coach has sponsored my way to USA to learn the startup ecosystem and network with like-minded entrepreneurs in the West.
Getting an all expenses paid trip to USA is just awesome! How do you feel about it?
Well. I am presently in the States and I am loving it. Interacting with people much better than you, is a great experience in itself. Plus, the trips to places like Niagara Falls and Times Square provides the 'fun' element. Today (18/05/14), I am going on a weeklong trip to Wharton, Harvard and MIT. Thrilled, is the word.
So what do you expect to learn from this trip? How would it be beneficial for the EazyCoach project?
I am taking numerous courses on growth hacking, hiring talent, building revenue models, raising funds, etc. These would definitely help me towards my current and future startups. Apart from this, I am trying to attend as many networking events as possible. New York is turning into one of the most startup friendly state in the world and entrepreneurs are swarming in from all around the world to showcase their awesomeness. It is great to network with such people.
When are you expecting it to launch?
Right now, we are on our way to complete the web version of the platform and are busy fixing bugs. We are expecting it to be online in a few weeks. However, you can sign up to get early access by logging on to Eazy Coach.
How did you find the time to do so many things? What motivates you to keep going?
Law school is hectic, but we always find time for the things we love. Building a product from scratch, getting it to the market and improvising it every now and then, is an amazing experience. Customer appreciation provides those added cookies.
How has your entrepreneurial experiences changed your life? Are there any anecdotes on this?
The one major thing I learnt was to never take yourself lightly. I always felt that being a student, I am somehow at a lower position compared to those people, with years of experience. One thing I learned from Eazy Coach is that age and past experiences do not matter in the startup world. All that matters is your passion and your hard work.
After a business plan competition last year, I got the first investment offer for Eazy Coach. However, the investor primarily seemed to discount my startup's valuation due to the fact that I was a student. One side of me wanted the money (which student doesn't). However, I decided to go with my guts and I rejected the offer. It paid off well and Eazy Coach is currently valued double the offer, even before launch!
Does law school in any way facilitate or impede your ventures?
A law school, with its tight deadlines isn't very supportive of start-ups. There were times, when project submissions were a day away, and I had to complete my pitch deck for a competition. However, it is the love and passion for startups which has kept me afloat till now (and I hope it does for the next two years).
Will you ever do an MBA?
Yes. I surely plan to pursue an MBA after law school, provided I can sponsor the same with own initiatives. The entrepreneurship environment of B-Schools interest me more than the classroom teaching. The thought of studying at a place where people are as motivated to bring about a change, as you are, gets me excited. Wish me luck for that.
What would be your message for wannabe entrepreneurs and law students?
I can just say one thing from experience. Start-ups always have a J-curve. It is easy to get discouraged if one does not get a viral opening like Facebook; and couple it with the demanding law school life, we decide to quit. But only if we stick through the initial slump of the "J", can we be eligible for the sharp growth coming our way.