Prateek Shanker Srivastava graduated from RMLNLU, Lucknow in 2012. After graduating, Prateek joined the Vahura Legal Talent Specialists in the Law School Engagement Team. During his work period there he helped to build the Campus Placement Consulting vertical of Vahura. At present, he works at Hindustan Unilever Ltd. as a Senior Legal Executive.
In this interview we talk about his:
Law school experience at RMLNLU, Lucknow
Work with the Vahura Legal Talent Specialist
What recruiters look for in future employees (the Vahura perspective)
His present work profile at Hindustan Unilever Ltd.
How would you introduce yourself to our readers? How did you gravitate towards law?
To introduce myself, this is Prateek Shanker Srivastava, having graduated in 2012 from RMLNLU, Lucknow with a B.A. LLB. (Hons.) Degree and currently employed with HUL as a Sr. Legal Executive.
I was indecisive of my career path till the fag end of 12st Std, but I was very certain that I did not want to follow the line for pursuing Engineering as a career option, although being a science student by choice. I was always fascinated by the study of Civics as a subject in school, which somewhat provided the knowledge base to my career in law. After passing out from school, I was on a hunt for courses in Management as I believed I had an entrepreneurial steak within me. This search guided me to the B.B.A. LLB (Hons.) courses at various reputed colleges and in turn exposed me to the relevant study material solely focused on elementary knowledge of law. Soon I felt that with the limited knowledge of the field I could gather, it was my calling.
You graduated from RMLNLU, Lucknow in 2012 with a B.A.LL.B (Hons) degree. Tell us about your extracurricular activities. Is there anything you wish you had done differently?
My experience at law school was such that by the end of the course it made me tired but proud. There is a popular belief that the choosing to study at the budding NLUs is not a safe career bet especially when eyeing placements with top tier law firms/PSUs/in-houses etc. However through my personal experience I see a silver lining to this dark cloud. These fairly newer law schools nurture talent in its innate form. In the surge to compete with the best law schools across the country and adapt best practices these newer law schools give its students both competitive exposure and motivation from the initial years of study.
In law school, I was not an outspoken student. Instead I preferred being nestled and working within my close friends and other resources. I had participated in various national moot court competitions, a few conferences but the most engaging co-curricular activity for me was writing and getting my articles published both in print and online journals. Writing and publications gave me further motivation to pursue when some articles even fetched an honorarium.
Please tell us about your most influential internships. How important is it to have big names on your CV?
Throughout my tenure of study, I had interned with various top tier law firms such as AMSS, Luthra, Anand & Anand, DM Harish etc. These gave me an edge over my peers, but the feather in the cap was my internship with RBI Legal Cell. This certainly was special because the criterion for selection was not only the resume of the candidate, but it was to be followed by a panel interview chaired by the Regional Director, RBI. More so, the competition was not only between law students but also graduates/students from other streams such as management and engineering, all placed in a single selection pool. Around 35 candidates were contesting for five slots and I was fortunate to earn one for myself.
Tables have turned since then, and now I am involved in selecting interns for my office. What I have learnt out of this transition is that our legal fraternity is a very small world. Wherever you intern irrespective of the fact that it is one of the Big Six or not, the review of your work is not contained in that firm. It shall be available to the legal community as a whole.
Hence the key is to give every internship your fullest, and unlearn, learn, and relearn during your internship. Your prospective recruiter will be more interested in gauging the knowledge capital that you have on offer with your candidature for the relevant opening than the flashy names of your resume.
Upon graduating, you secured a placement with Vahura Legal Talent Specialists in the Law School Engagement Team. What does Vahura look for in potential candidates before recruiting them? What consisted of your work profile?
With sole individual interest I developed a habit of preparing a database of all possible avenues for placements for law graduates and relevant contacts in that organization. This activity helped me immensely to understand the legal recruitment landscape for the country. Further I aligned with fellow law students across all major law schools either through personal interactions in competitions or through social media or collaborative forums like Lawctopus and the likes to understand the recruitment committee setup, recruitment scenario and recruiter engagement initiatives at their college. By the end of my course, I had gained substantial knowledge about the 'what and how' of this process.
Vahura at the same time was branching into the business of counselling students and managing recruitments for law schools in India. A blueprint of the proposals to various colleges was being sketched, and maybe that necessitated the need for a database and student perspective. The Vahura team, with whom I had earlier had certain formal interactions through of me as the guy best for the job and on-boarded me to the ambitious venture, this was certainly an ad-hoc skill based opening, and hence there are no set guidelines to follow to land a position within this team.
My primary role at Vahura was to sync and develop my database using the recourses of the team and its brand. I was an integral part in framing SOPs and guidelines' for the clients over recruitment and capability building.
You helped build their Campus Placement Consulting vertical. Please give some advice on CV-building, extracurricular and internships that law students must keep in mind.
I have always believed that in a law school you are not in simpliciter taught the law but what you learn is the art of reading the law. In my view, we may have a personal preference to reading a branch of law within/beyond our curriculum and that should always be developed. However, while drafting the resume one should give an impression of oneself as a generalist rather than a specialist with focus on the practice area of the intended organization. This gives the prospective recruiter a holistic understanding of your legal acumen and better flexibility to fit you within the available openings.
The common mistake that students often make is to make exhaustive resumes running into multiple pages. The ideal resume should not be more than two pages. Also, the contents should be objective, bulleted and well formatted to catch the eye.
After a few months, you joined Hindustan Unilever Ltd. as Senior Legal Executive. What consisted of the recruitment process?
My resume was referred to through one of my acquaintances to HUL. Upon passing the screening process, I got a call for an interview. The opening on offer was of a Sr. Legal Executive to be working out of the West Branch. The process involved a three-tier interview with the top-brass of the legal team. The selection process at HUL is an industry benchmark as it not only tests your functional skills but also your virtues and ethics that should sync with the well guarded values of this company.
What consisted of your work at Hindustan Unilever Ltd.? What does an average workday look like?
My primary responsibility in the current role is defined on three pillars namely, litigation management, overseeing statutory compliances and business partnering with various verticals of the organization such as sales, finance, supply chain, HR etc. My ideal day involves interaction with advocates spread across states handling cases about civil, criminal, labour, consumer, functional (LMA/FSSA,D&C) profiles and strategising them towards disposal. My job involves frequent travel to courts. The other vertical of work is advising the business on all issues with legal implications and ensure the compliance of the relevant laws in all activities.
It is a common notion that in-house counsels of companies are not given as much responsibility or work as law firm lawyers. Do you think this is true?
This notion needs to be dispelled in the light of the prevailing legal landscape. We are now in a time when all major in-houses are expanding their legal teams and substantially reducing their outsourcing operations. This is being done to save costs and at the same time not to compromise on the quality of deliverables. The in-house lawyer is in that sense has an edge of better understanding of business and priorities that are to be met.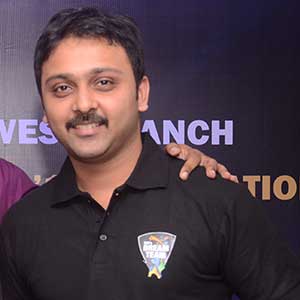 What should an employee do to get noticed in a big company like HUL, out of thousands of other employees?
(In 2014, Prateek was awarded a Certificate of Appreciation in recognition of contribution towards reduction of high risk / personal liability cases for the company, and he was also the recipient of the Regional Manager's West Dream Team Award for outstanding performance in the September Quarter.)
Recognition in any form motivates you to develop and think out of the box. There is no set rule to achieve it. In my view timely delivery of the goals set by you or delegated to you backed by realistic and practical planning becomes your USP and makes you visible to the stakeholders.
Tell us about your experience in publications.
Out of the many articles that I have succeeded in getting published, only a few were researched ad-hoc. I had always followed the principle to extend the scope of the assigned curriculum project or internship assignment to my articles/research paper. Thus, it helped me save a lot of time and not reinvent the wheel every time.
Lastly, what advice would you give to law students interested to make a career in the FMCG sector?
If someone is desirous of serving in the FMCG/Manufacturing sector, the focus should be on the functional legislations like the Legal Metrology Act, Foods Standards & Safety Act, Drugs & Cosmetics Act and Intellectual Property Laws. Knowledge of Labour laws and its procedure will set you apart from the rest at any given day.