Priyadarshini Natarajan graduated from ILS College, Pune in the year 2007. She has also completed a Company Secretary Course from the Institute of Company Secretaries of India. She is currently Principal Associate at HSB Partners, Chennai and heads its General Corporate Commercial, Mergers & Acquisitions & General Corporate Litigation. She has over nine years of work experience in these domains.
In this interview she talks to us about-
Her legal education at ILS College, Pune;
How to make the best use of internships ;
Her experience at HSB Partners
The importance a CS Course in a corporate lawyers life and
How to make career decisions while at law school.
How would you introduce yourself to our readers?
I am an enthusiastic person with a thirst for new experiences in life.
You completed your legal education at ILS Law College, Pune. Tell us about your college experience and how it helped shape you professionally.
ILS and Pune city were one of the many good things that happened in my life. Having studied and lived in a cocooned home environment in Chennai all through my school years, it was indeed refreshing and an amazing experience to be in the 'student city'. ILS has an amazing campus, some really good lecturers in the faculty, a fine library, a reading room, huge classrooms, an enormous ground and a hill behind the college where one could go trekking! We had students from different parts of India and abroad and it is wonderful that we are still connected. I had lovely friends who would generously lend me their notes to study, and inspire and support me in all endeavors. The students always had so many ideas, and took many initiatives in both law related workshops as well as extra curricular activities. The college arranges for many guest lectures, diplomas, workshops, moot courts, international certificate programs and has a very good placement cell.
Did you do extra curricular activities, and if so, how important were they?
I love new experiences and during college it was the time to experiment with different things each year. I played with the college women's cricket team, was part of Human Rights Cell in and did a few diploma courses on subjects such as Cyber Laws, Geopolitics and International Relations, and Corporate Laws. I spent three years trying my hand at guitar at the Institute of Modern Music.  I believe that extra-curricular activities  overall development, expand one's circle, provide opportunities to meet various people and helps one have an open mind. I recollect that once I complained that I did not have enough time to practice playing the guitar every day, to which my guitar tutor, Mr. Shital Kulkarni, retorted "you mean to say you do not have 15 minutes in one whole day to practice?" I was dumbstruck and realised discipline and practice are not that hard and one just needs to make time for it. That voice still echoes in my head. What we learn in one sphere always helps us in other spheres of life.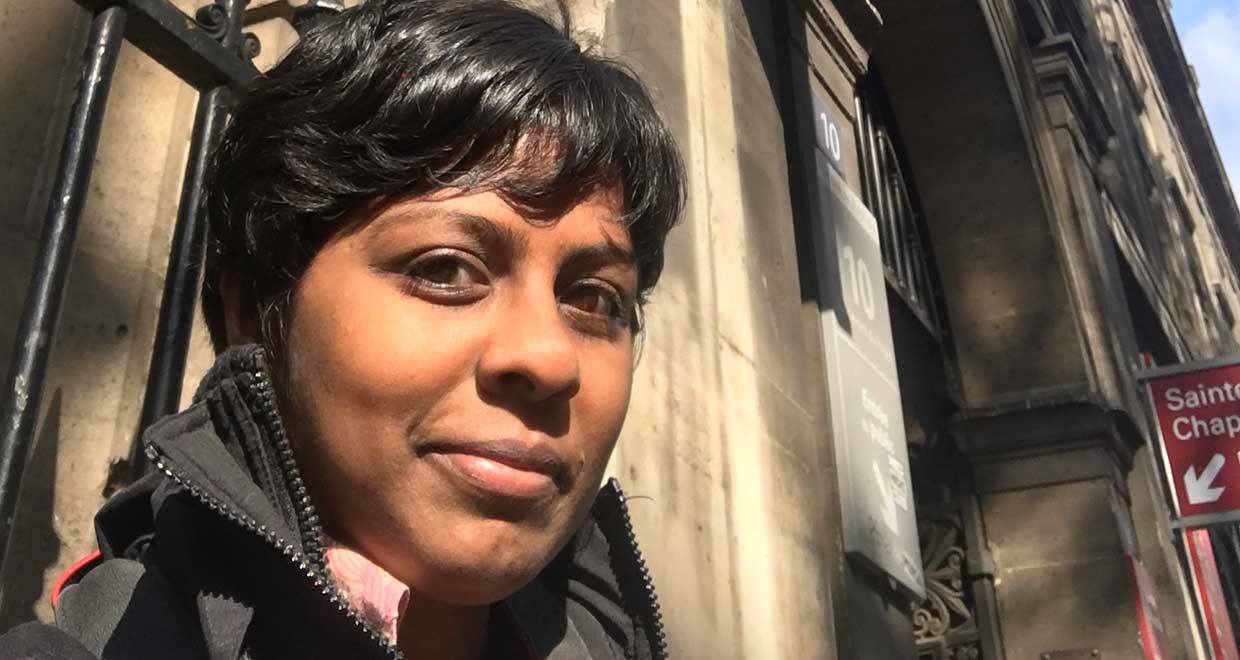 You are also a Company Secretary. How helpful is the fact that you are a Company Secretary, in the legal context?
I pursued CS after I graduated and started practicing. I wanted to do something apart from work and therefore enrolled to do CS. I am always first a lawyer, then a qualified Company Secretary. Therefore, my priority was my law practice and I studied for CS exams only during free time, and I must say I passed CS mostly with the practical knowledge from work. CS does compliment corporate law practice, including due diligence assignments, provided that one is updated on the corporate compliances as much as one is updated on changes in the law.
What should legal students aspiring to pursue CS course keep in mind whilst preparing for the same? Would you recommend pursuing a CS course during law school or after, and why?
It really is a personal choice whether to pursue it during law school or after. Personally, I was able to appreciate the course better due to the practical knowledge from work assignments. If one is considering practicing corporate law, then one could consider pursuing it during law school as it gives an insight into the subjects and help in making a decision. However, one must keep in mind that a graduate is eligible for an exemption from taking the foundation exams and therefore could directly progress to the executive program of CS and thereafter the professional/final program. Whether one chooses to pursue it during or after law school, I would recommend going for private tuitions or the ICSI classes so that one can interact with other students and practicing Company Secretaries to get an insight regarding the options as well as to discuss the subject.
Tell us about the internships you did whilst at law school. What is the most important quality of a good intern?
We had two months off in a year, one in May and one in December, both being court vacation periods. During my first year of college, I had interned with Dr. Suresh, Mrs. Nagasaila, Mrs. Sudha Ramalingam who were also involved with PUCL, Chennai. I remember Dr. Suresh vehemently opposing the other side's advocate (a public prosecutor) in vacation court and then came out of the court and shook hands with him. Dr. Suresh, whom I have great respect for, winked at me and said "no permanent enemies and no permanent friends". All the three advocates as well as the other advocates I met there were not only intelligent, hardworking and inspiring but such amazing, distinct individuals. I was asked to be part of a client meeting, where a lady had come in for filing a case for rape. After the client meeting, the advocate told me the difference between facts and allegations and mentioned how the client (a rape victim) was contradicting her own statements. It does not mean that one ought to doubt the client but I learnt that while the client is giving the pieces of information, I must assimilate it quickly and have the script ready, be it drafting an agreement or filing a litigation. Another interesting person I met was Mr. Jose John, when I interned with King and Patridge, who is so hard working and humble. Other places I have interned are Menon and Gokulaney and Kini and Company. Mr. Ashok Menon and Mr. Harshad Gokulaney have also interacted with me and given some great advice. During internships, it is a stroke of luck to get the so called 'interesting' work in the one month period, especially during court vacations. However, there is something to learn from every work assigned to you. I had some exposure to research work, drafting of notices, watching vacation court proceedings, and reading of case bundles. If I speak of one value addition that stands out, it is the very interaction with such amazing lawyers who could give me an insight regarding work life after college, career path, choices to make, and taught me how to focus on the case without getting emotionally tangled in the client's problems.
I think the most important quality of an intern is to have an open mind! It is also important to spend quality time and a minimum of 4 weeks in one firm/ under a lawyer as opposed to trying to squeeze in a great number of internships. Honor those hours you get to spend in the office. Keep reading books/laws/magazines if you have not been assigned any work for the day/hour. Don't hesitate to introduce yourself to the advocates and ask them for work!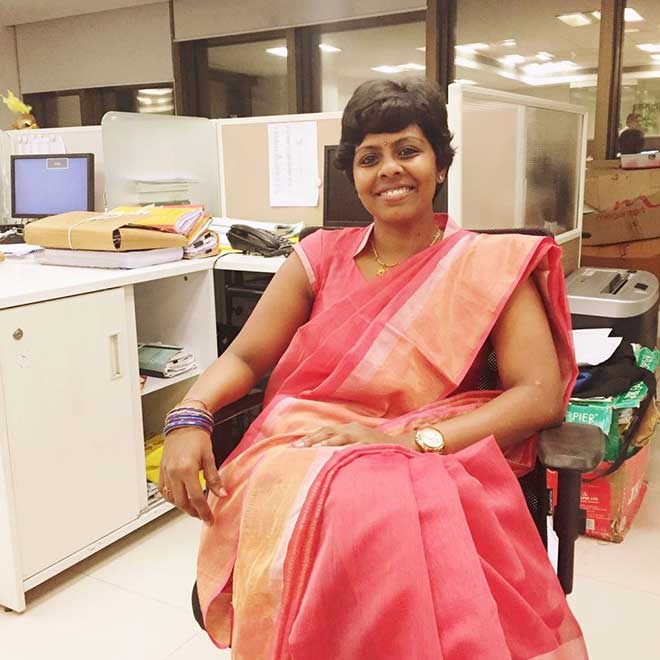 How important are internships for shaping a young legal mind and preparing him/her for the real world?
I have had the opportunity to interact with many interns, some of them who have amazing confidence and clarity regarding their future career. In that sense I believe that many students are already quite conscious of the 'real world'. As an intern, the assignment given tends to be etched in their memory for a long time to come. A small task such as numbering pages in a typed set, looking for acknowledgement cards, taking a dictation, doing research, or looking for a phone number of a governmental authority would come in handy when you graduate and start practicing. Try maintaining a log of each day's assignments in all internships. It helps in self assessment, planning a future and most of all, makes an interesting read with a smile on the face when you finish 6 months or 1 year of practice post graduation!
You work in HSB Partners, Chennai. Tell us about your experience working at this firm. What are the areas of law that you practice?
I have been working with HSB Partners for nearly 9.5 years and it has been a wonderful experience with loads of opportunities. My primary areas of practice are corporate litigation, corporate transactions/ advisory and commercial agreements. The firm has a young vibrant crowd and amazing colleagues, both in the past and the present, who have been helpful and inspirational. The partners are not only approachable but are also very receptive to opinions of even the junior-most person, provided it is backed with law/reasoning. That helps in building confidence and the freedom to think independently and provide solutions. Each of the partners is very inspiring to work with and their enthusiasm and eagerness to learn makes one even more interested in the subject. For instance, I was one of those kids who did not like Labour Laws when I was in college. During my first month of work, I recollect that Mr. T.K. Bhaskar (the partner I work with) explaining an assignment to me that got me interested in this subject, which I thought I loathed. Anyone who walks into his room learns something new. In fact, when I was a fresher in the office, every single day I went back home having learnt something new. I used to feel so happy about being a better lawyer than the previous day. This remains true till date. I have learnt a lot from working closely with many esteemed senior counsels as well as a wide variety of clients. I have been fortunate to get the opportunities and mentorship that I have received, which has shaped me to the half way decent lawyer I am today.
Did you always know that you wished to practice Corporate Law? If not, how did you make the decision to make Corporate Laws your career – what were the factors you took into consideration whilst picking a suitable area of law with a professional point of view.
When I joined law school, my area of interest in law was Criminal Law and Human Rights. In fact till date, one thing that I want to do is to work for child development, child rights and work against child sexual abuse, though I get to do that only part time. I developed an interest and decided to pursue Corporate Laws after I completed a Diploma in Business and Corporate Laws. Though I never did an internship in this area,  I decided to start my practice in the area of Corporate Law considering my limited exposure during my other litigation internships vis-à-vis my skills, strenghts and suddenly developed an interest.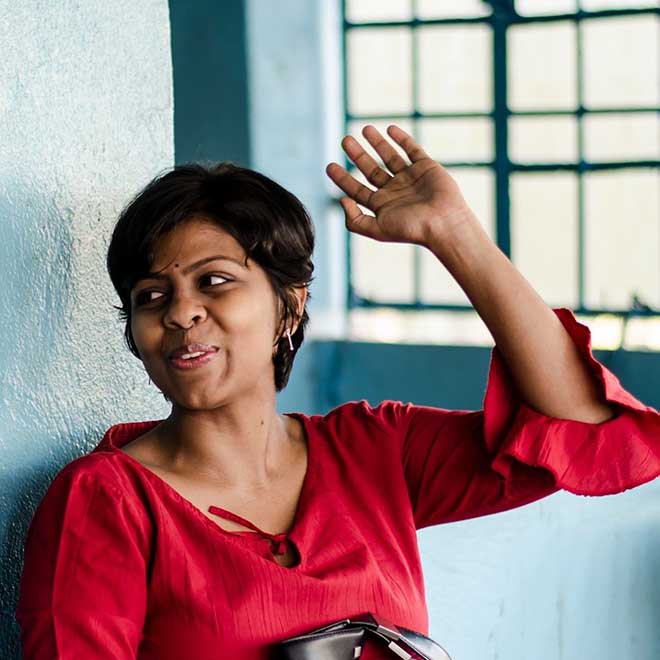 What is the basis of recruitment at HSB? What do interested applicants need to keep in mind when applying to HSB?
The usual- qualifications, past internship/work experiences, aptitude to work hard, sincerity, clarity in thinking, team spirit, achievements and extra-curricular activities. In addition, you must shed the attitude that you are a trainee and walk in as a lawyer.
What is the most notable improvement from the erstwhile Companies Act, 1956 to the current Companies Act, 2013?
Some of the notable changes are the introduction of the  concept of One Person Company, increasing the number of members of a private company, introducing the definition and duties of an independent director, making it mandatory to have a woman director in listed companies and certain public companies, introducing the concept of corporate social responsibility (CSR) and casting it as a duty of a director to follow provisions regarding CSR, the concept of Key Managerial Personnel, et al. One of the most important changes is the introduction of National Company Law Tribunal (NCLT) in the place of erstwhile Company Law Board and shifting of all the company matters from High Courts, including matters related to reduction of share capital, schemes/amalgamation, and winding up – to the jurisdiction of NCLT and introduction of the appellate tribunal – National Company Law Appellate Tribunal (NCLAT).
What are the factors law students need to take into account while making substantial career decisions?
Most important aspects that would aid in decision making are your interest, your passion, your strength, and your own dreams/goals. Pick something that you like doing. Some of you may not have the clarity as to which area of practice to choose and it may happen that some of you may not be able to find an opportunity to do work in the area that you desire. In both cases, keep your eyes open for opportunities and your ears open for any advice people have to give. If you fall in the former category, read a lot, try discussing with some advocates you have interned with, or batch mates, and try building a good network. Don't hesitate to ask for help as you may never know from which quarter you may receive it.. If after all this you still do not know which area of law you want to practice in or if you want to be an in-house counsel, do not fret and just go with the flow. Having a good mentor and practicing a particular thing long enough with dedication and sincerity, would slowly make you an expert in a subject and in turn that will bring you success. If you fall in the second category, grab whichever opportunity you get and do your best. What is more important is to be focussed and do your best wherever you are. However, make sure to have your dream/passion/goals in the back of your mind. For example, if you want to specialise in Cyber Law and you end up in Civil/Corporate Laws, pursue your career in the opportunities you have. Optimise on the resources at hand and keep updating yourself with Cyber Laws. There will definitely be a window of opportunity and a break through. Believe in yourself, work hard, fight against all odds and follow your dream.
What advice would you give current law students?
Be passionate about what you do. It is a service industry and whichever area of law you choose, understand that you are dealing with and protecting someone's rights. Anything you do or not do in a case/transaction could make a difference in that client's life. So, strive to make a good difference. That apart, bear in mind that to understand if an area of law interests you, you must give it time. Patience, hardwork, consistency, sincerity and honesty may sound "cliché" but are the good old principles that will make you successful. Accept whatever work that comes your way and do your best. Be open minded and receptive to changes! All the best!