Rajiv Choubey graduated in law from Faculty of Law, University of Delhi, in 1999. He is also a certified Company Secretary. He then went on to pursue his LLM from Kurukshetra University in 2014. Rajiv is an in-house corporate counsel working for the last twenty years in the field of Corporate Laws (having handled M&A, JVs FDI Policy, Foreign Trade Policy, in bound & out bound, Securities Laws, Corporate Governance), Commercial Laws, International Trade Laws, Environment related laws, Electricity related issues, Industrial & Labour Laws, Economic laws-Excise, Service Tax, Customs and Foreign Trade Policy.
In this interview we speak to him about:
His diverse experience
Corporate Law
Pursuing an LLM in India
What motivated you to pursue law?
I was born and brought up in Asansol in West Bengal. Honestly, as a kid I wanted to pursue sports and become a footballer. However, that remained an unfulfilled dream since sports wasn't encouraged or taken seriously back then. I pursued commerce, which was another happy accident. I like commerce as a subject, which exposed me to economics and I developed a liking for the subject. While pursuing B.Com at University of Allahabad, I was introduced to Law of Contract as part of Business Law. A lot of credit goes to our teacher, Prof. Arun Garg, who taught "Contract Act" with a lot of passion and interest. He taught packed classrooms and his students admired him so much, that sometimes we stood at the back of the classroom for lack of space, just to hear his lectures.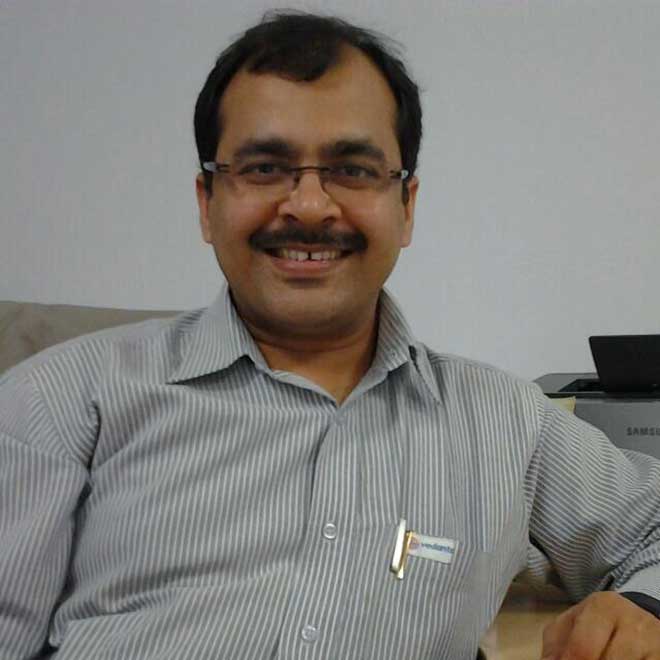 Tell us a little about your days in law school.
The best part of the DU law curriculum is that it is based on case studies. The moment you get admission, as part of admission process they hand over a booklet of case studies. Initially, I could not understand, what kind of booklet is this? Then I understood the system of study, the method of citation. It created immense interest in me and it changed the entire approach to study law. The best way to study and understand law is the case based approach. It was completely different from the Business Law we studied during our graduation day.
What were the activities, academic or otherwise, that you undertook in your law school days which in your opinion have shaped you and your career?
When I did law, the number of activities were much less when compared to the present day. Further since I was also pursuing CS at the same time, I could not participate in many of extra-curricular activities.
Who was your mentor, or main source of inspiration who motivated you all along the way?
My teacher at Allahabad University Mr. Arun Garg and former boss Mr.Vinay Shukla (who himself is LLB and CS) and Mr.Vikas Goel (who is CA) always motivated and were sources of inspiration.
While working with Vedanta, Chairman Mr. Anil Agarwal and Vice-Chairman Mr. Navin Agarwal were great sources of inspiration. In one of my key matters, our Chairman made us believe that we can achieve something which we thought was impossible.  I had the opportunity to work with lots of colleagues at Vedanta and it was fantastic to work with them and handle some of key environmental issues and coming out successful. My current Group CFO, Mr. S.G. Murali is a great source of inspiration, as he leads by example. I am greatly privileged to work with some of great minds.
Are L.L.Ms absolutely necessary for a career in law?
I do not think so. At the same it is good if one can pursue the same from any foreign university, with specialisation in any particular area (say Competition law, IPR, M&A, etc.) which one ultimately desires to pursue. If someone wants to go into academics, LLM is a must.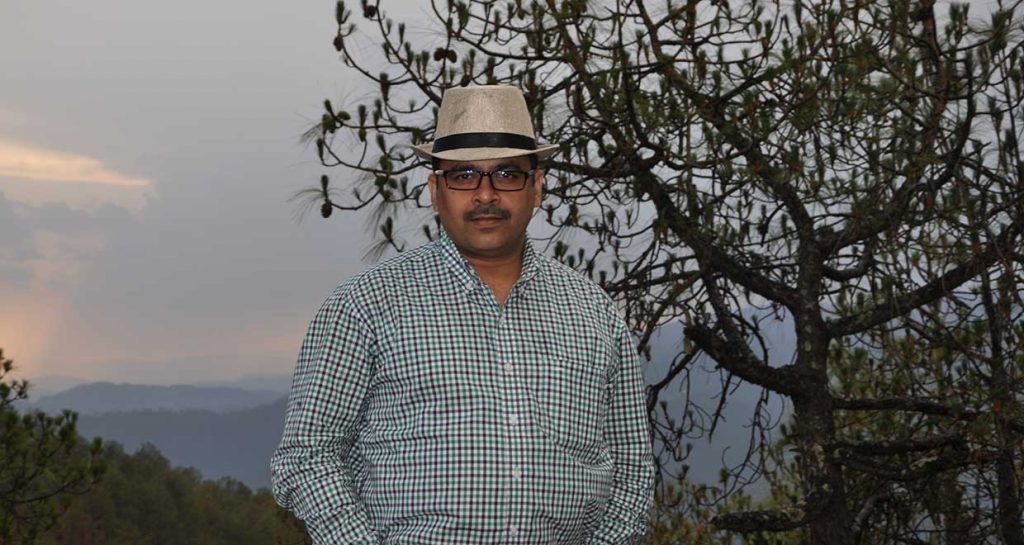 What should one expect out of an L.L.M program, if they opt to pursue one?
I have expressed my views that LLM should be with the sole intention of obtaining specialisation in any particular area. One should always do the cost/purpose – benefit analysis before pursuing any further studies. Doing LLM from a foreign university also provides the global perspective and outlook, which is essential in today's world, where one may be required to handle clients across the globe.
Why are students only considering universities abroad for an LLM?
There are good universities in India such as NLS, Bangalore, NALSAR, Delhi University and other National Law Schools. I think one of the reasons students go abroad is because the LLM there is only a year long. Now, even Indian Universities have switched to a one-year curriculum. However, the key reasons for pursuing LLM in foreign universities is that you get specialisation in one particular area, which one would like to pursue. Further, it provides you a global perspective, experience and access to some of best faculties.
One the issue of Indian legal education system (on LLM Curriculum), I feel Indian Universities need to upgrade their curriculum and focus on specialisation. Currently, it is more inclined towards an academic perspective. Universities can have two branches of LLM, one LLM (Specialisation) and the other LLM (Academic), the former being more inclined towards practice areas and other more inclined towards research and academics.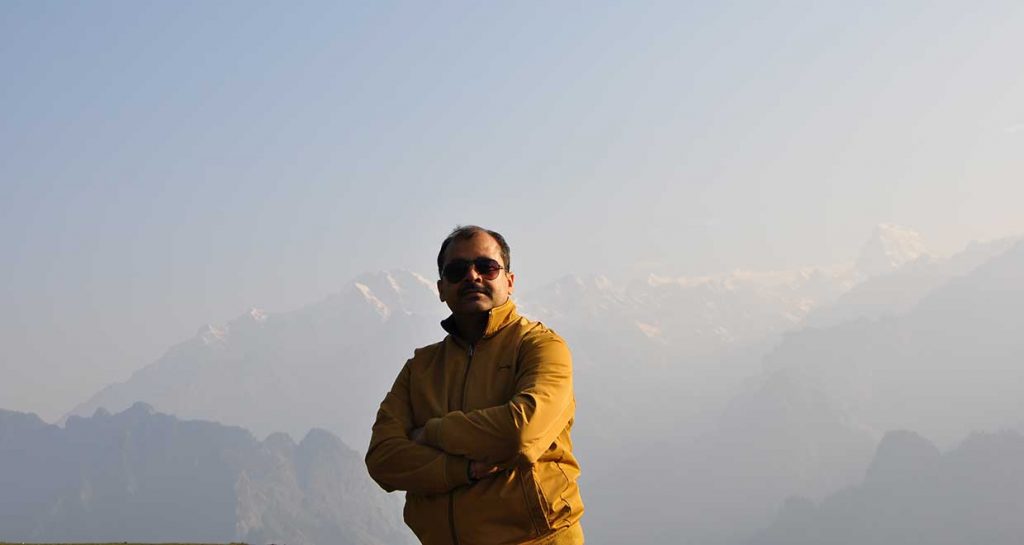 Which is the ideal time to do an L.L.M?
I am personally of the view that one should pursue LLM after at least five years of practice, when you feel the need to specialize in a particular area. The initial years of practice will provide clarity in terms of areas of interests, in which one would like specialise. It is like doing MBA after initial years of experience as post work-experience, one can appreciate various facets of management and can link it with their experience.  Ultimately, it is an individual choice as many people find it difficult to pursue LLM once they start working.
From your experience, would you recommend the corporate environment for fresh graduates?
(Rajiv has worked with several corporate giants such as Vedanta Ltd. and Maruti Suzuki before joining HCL Infosystems Ltd.)
Career is an individual choice. It also depends what is one liking, strengths. When I started my career, there was no concept of in-house legal counsel and only few MNCs like Hindustan Lever had strong in-house counsels. The role of in-house counsel in other companies was limited to attending courts on behalf of the company. However, the scenario today has completely changed post the 1991 Liberalisation policy. It took almost ten to fifteen years for the role of in-house counsels to shape up and take prominence. India today is an open economy but at the same time has a strong regulatory regime. Today, the exposure of corporates on some of key regulatory issues being faced in the telecom, coal, power, mining and other sectors has increased the scope and role of in-house counsels. I have been a witness to some key environment and mining issues and without the contribution of the in-house counsel/ legal department, it would have been difficult to successfully win the battle in court and clear the regulatory hurdles. Hence the in-house counsels used to ride pillion earlier, but now, they are at the helm of all corporate affairs. Be it advising on contracting, dispute resolution, M&A, structuring transactions, advisory, regulatory issues, or compliance, in-house counsels are playing a major role. Their role is comparable to what the HR Department used to do several years ago. Today HR has moved away from the traditional personnel and administration to more organizational development, strategic utilization of employees to serve business goals, talent management and development. Similarly, in-house counsel is to work closely with the business in terms of advising them on key issues and resolving the same to meet the business objectives and plans of the organisation.
Fresh graduates can look at working in-house as it offers you a variety of roles and is not limited to only doing a routine job. HCL offers opportunities in all facets of law, contracting, advisory, litigation. The Legal Department is mid-sized law firm, which deals with multiple customers and meets their expectations every day.  Since we are dealing with variety of issues, it is a real challenge in terms of delivery and at the same time upgrade ourselves with the latest of what is happening in law as well as in the industry.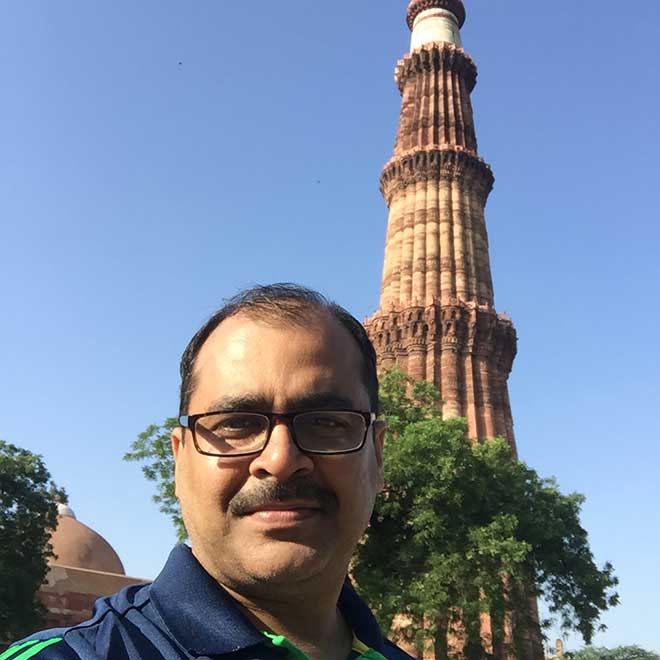 What does a regular working day look like for you, as General Counsel of HCL Infosystems Ltd?
Prior to taking over as General Counsel of HCL Infosystems Ltd. in June last year, my entire experience was in the manufacturing sector. HCL being into distribution, services and system integration, the issues are completely different. The business model is different, the issues are different. Every day, we have different issues to handle. Since we participate in various bids/ tenders, we receive numerous requests for vetting from the business for RFQs/ RPFs other contracts with Business Partners/ Vendors/ Channel Partners. As I stated, we are in multiple businesses – distribution, services, learning, system integration, financial inclusions; every day is full of action. Apart for advisory, we also have to attend to the pre-litigation advise and strategize in all litigation matters, brief counsels etc. There is no time for the team to relax as it very action packed.
My previous organisation was into commodities/ natural resources, where issues were different. In HCL since you are essentially providing different services, as the in-house legal department, we are involved in advising the business in contracting, risk analysis/ mapping. Further, since in our business of providing services, they are always issues of recovery of money, which leads to multiple litigations, arbitrations. The in-house team also advises on many pre-litigation issues, which may be potential litigation issues. However, due to the intervention of the legal department, we are able to recover dues. I have felt that people in sales/ marketing and the delivery team are reluctant to take issues with the customer, even where we have delivered. Sometimes issues also arise with respect to understanding the contract obligations to issue such as drafting and put the perspective to clients/ customers. To bridge the gap, we have started an initiative called 'Legal for Non-Legal' where we will conduct workshops to improve the understanding of basic facets of law so that they can front face the issues in a better way and take care of the organisation interest. I have a big team of more than fifteen lawyers. Some of the lawyers have joined us at different level with two to eight years of practice. While they are good at general understanding of law, it is always better to improve their understanding or other facets of corporate laws. I have started internal workshop for my team for knowledge sharing called 'Episteme' where we discuss various changes/ developments in law, landmark judgments. One recent example is to update my team on the 'Insolvency & Bankruptcy Code' (IBC), which I felt was very necessary. There is no much to do and very less time.
If given an opportunity, what would you do differently in your career journey up to this point?
I could have practised at the Bar as I am the outgoing type. I love to take challenges, meet people and present my point of view. Further, when you are practising at the bar, apart from your practice and service to clients, you can also help people who cannot afford to engage a lawyer. Of course, there is still time and I can still purse the same.
A student should purse that career option, which he thinks he will be good at and which excites and interests him or her. Once should never try to emulate, seeing the success of others. Further, there is so short cut to success and one has to go through the rigour which is required to prepare oneself to be in a position to advise someone and to deliver to the satisfaction of the client.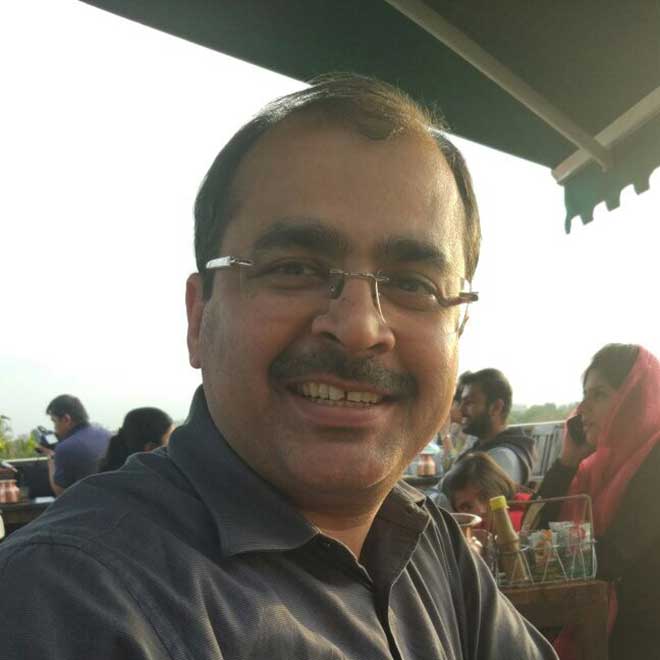 Is there any other suggestion you would like to give to our budding lawyers?
When we pursued law, it was a profession where there was lots of struggle and there was lack of guidance. Being a first generation lawyer, there was no one to guide me. Initially I wanted to practice at the bar but people discouraged me saying it is very difficult. Because of my dual qualification of Law and CS, people advised me to join corporate, saying it is financially rewarding. I still feel that I should have practised at the bar.
My suggestion to young lawyers is to pursue their dreams – i.e., if they like litigation, they should follow the same and should not swayed by financial aspects. At the same time, if one likes advisory/ solicitor job, they should join a law firm, which has its own challenges. If one wishes to start their own firm, they should take the plunge early, may be after five years of experience. One needs self-belief and determination to start on their own. Today law as a profession is very rewarding and if one remains focused and willing to put in hard work, success is just a matter of time.
Young lawyers should be tech savvy as today technology is being used big time in law and hence traditional approach needs to be married with new tools being used to deliver to the satisfaction of clients. One more word of advice to young lawyers is that, today's world is an era of specialisation. While one needs to have a decent understanding of various facets of law, only those who specialize and develop expertise will survive and be valued.