Sagarika graduated from NLU-Jodhpur in 2008 and from the Indian School of Business in 2012 with a Master of Business Administration, Strategy and Marketing degree. She is at present the CEO of Indus IntelliRisk and IntelliSense Services Pvt. Ltd. ("IIRIS"). She has several academic papers and publications to her credit and internships with reputed corporate houses and organizations such as Amarchand Mangaldas Suresh A. Shroff and Co. and ISRO, Bangalore. In this interview she talks to us about:
Activity-oriented law school days at National Law University, Jodhpur.
Her views on the CLAT, mooting in law schooland internships
Her transformation from a corporate lawyer to a risk management expert, leader and manager.
Working at IIRIS and career opportunities there for law graduates.
Her views on management of Non-Performing Assets in the Indian banking industry.
Publishing– books, papers and the history behind her affinity for writing.
Please tell our readers about how your interests gravitated towards law.
I come from a family of engineers, so a degree in law was never considered to be the first preference. However, call it genes (my maternal grandfather was a lawyer) or just the urge to break the monotony – I wanted to become a lawyer ever since I was 12. The fact that I could make a difference with my intellect, my reasoning and help build a change allured to me more than building machines I guess.
How would you describe your time at National Law University, Jodhpur? What all activities did you participate in?
When I graduated from NLU, I recollect that we had to describe the campus in one word amongst a friendly meet up. I referred to it as my "transmorgifier" (reference : Calvin & Hobbes) – for it made me believe in things I otherwise thought I could never achieve and unlike my counterparts outside campus, I knew what I wanted to do and where my passion lay.
I have always been an over ambitious, go getter, who believes in making full use of her time anywhere. So NLU saw me being an active mooter (proud to mention that my team mate and I won the first national trophy in any competition in the history of NLU), active debater, participator in all social activities, legal aid camps and yes being at the helm of affairs of the "Editorial Committee".
You went to an NLU at a time when CLAT hadn't started and every law school conducted its own entrance exam. What are your views on the shift to a common law entrance exam?
Well if you ask the prudent me – I think it was implementation of a much needed concept. It helped break the barrier amongst a lot of law schools. However, in the shoes of a prospective student, I would still prefer the old system. Somewhere, it gave us more chances. Now, have one bad day on the CLAT day and you can kiss your National Law University dreams good bye – life gave us second chances in the absence of CLAT to be a part of another campus.
From ISRO, Bangalore to AMSS, you have done versatile internships during your time at law school. How did you go about deciding where to apply? In retrospect, how beneficial were these internships for you?
As I said earlier, unfortunately (or fortunately) I have always been a person who knows what she wants from life and therefore it helps in my planning. Every internship therefore was a well thought of affair. I was representing India for the Manfred Lachs Moot in Sydney, and I saw the ISRO internship to be the perfect opportunity to gain technical knowledge. Call it my good fortune or a lucky stroke, I was involved in the research of Chandrayaan during my tenure there and it gave me tremendous exposure to policy making and international law – an experience I shall always cherish.
Similarly, Kingfisher was my preferred choice, because at that time they were involved in the huge debate of whether the aircrafts being procured should be "leased" or "mortgaged" – a coveted debate in those days. So I was very lucky to be a part of their legal team during my internship there.
As for the law firms – well it is an eternal struggle for a law student to identify where their interest lies, in corporate houses or in law firms. So guess, I used that opportunity to understand why law firms are not for me and why I am more interested in business houses.
Do you think moot courts and client counselling competitions add to a law student's experience? How much importance did you give to these activities while at law school?
Ha ha, I was a moot court (or any competition) junkie. During my school days I was a national level debater, so moot courts always appealed to me. They helped me oodles in gaining confidence, providing exposure, understanding the importance of networking and yes in helping find a few best friends for life! I cherish each of my experiences of participation in law school – the memorials helped me draft better and emerge as a coherent thinker and writer, the debates helped me sharpen my analytical skills and emerge as a better professional.
From a corporate lawyer you have gradually turned into a risk management expert. How did this interest develop? How do you come up with risk mitigation strategies for a client?
Though a corporate lawyer, I always wanted to also explore the other side of business. For me, the real thrill lay in not only executing a task but being in charge of end to end dealings of an assignment. Unfortunately, as a lawyer that visibility spectrum was not complete. I had always wanted to do an MBA, but was sure of only applying to a geography where I saw myself working – hence India was the only option. Further, I was clear that I wanted to go into the risk mitigation (physical security and corporate investigations) space – unfortunately there are no such dedicated courses in India. ISB being renowned for its strategy courses was my best bet thus!
In my current role, there are no fixed formulae for drawing up mitigation strategies for a client – it all depends on the client need. The same can range from providing an advisory for a potential investment or to providing him with executive protection in order to protect his life and assets. It is just as broad and crazy, as it is fun!
What is your day like as the CEO of IIRIS? What are your roles and responsibilities?
It is a melange of running around, fitting in all meals during drives from one client location to another and brainstorming through the day about cracking hard core white collar crimes. There is one thing that is never there but – a  moment of dullness. That is why I guess, it never feels like a job. This profession is my passion and though it also pays my bills, I cherish it to the extent that I solve investigations in my dreams and quite often wake up to scribble a strategy that I thought of in my sleep, lest I forget in the morning.
I am a part of a start up, therefore as a CEO there are no roles per se. Right from licking envelopes to executing confidential assignments – everything is my domain and I love to be a part of it.
How did you transform from a corporate lawyer into a leader and manager? What strategies do you undertake to keep employees happy and efficient?
(In the last one year itself Sagarika has trained over 500 bank officers in areas of Due Diligence and NPA Early Warning tracking. At the same time, she also managed employees and experts at IIRIS.)
If NLU was my "transmorgifier" that helped me believe that I could be whatever I want, ISB was my "metamorphosis cocoon" that helped me change. The ability to multi task, to think and deliver coherently and all together is the best trait that ISB passed on to me during my tenure there. I don't know how I do it, but I guess when you are passionate about something, your levels of adrenalin are very high and you are in a different zone altogether, where things just get done.
Ha ha, I am quite a tough boss and trust me I go by the philosophy that I cannot make everyone happy, but instead I should try for providing an environment where there is job satisfaction and growth. I am a perfectionist and therefore I am known to push my team, but at the same time I shall only push when I know that I can take over and deliver so that under no circumstances does my team feel that they are being challenged without being provided support or a fall back option. The other philosophy that I have learnt from my mentor (who is also our MD at IIRIS) is that let people discover what they want to do and support their growth – thus we have no JDs at IIRIS – every employee is allowed to discover where their strengths and interests lie during the 6 months of probation and then pursue that.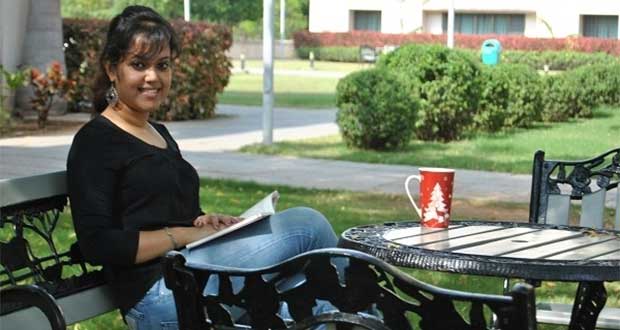 Does IIRIS take interns from law schools? What is the procedure to apply?
IIRIS is open to internships / recruitment from every scholarly and education field – for we believe that it is your passion and not your degree that helps you shine in the risk mitigation domain. Of course, being a lawyer there is an added advantage (I say this from personal experience) – the analytical abilities and the power to interpret is much higher and therefore we always welcome lawyers to be a part of the team.
All job openings / opportunities are available on the "Careers" page of our website (www.iirisconsulting.com) along with the procedure to apply – just shoot a mail with your interest and the HR shall take care of the rest.
The Govt. of India has been facing the problem of excessive accumulation of gold in households which blocks a lot of potential currency flow and causes hurdles. What is your take on this issue? Do you think successive Govt. policies have been able to solve the problem to some extent?
BFSI is one of my preferred domains and I invest myself a lot in such investigations / risk advisory exercises. It is indeed a challenge that the country is facing, however we also have to acknowledge that India is one of the few countries who are accepting NPAs as a problem, instead a lot of the foreign counterparts who are either under reporting the same or changing definitions to lower such reporting. There are enough policies I feel, the regulators have been prudent enough to provide adequate guidelines – the problem however, lies in awareness and learning the importance of stringent implementation of such policies. The change is needed in the mindset and working methodologies and inwaking up to tackle the problem by the horns through differential risk mitigation approaches – but I am glad to say that things are changing and there's indeed optimism in the air.
You have several published papers to your name. How difficult was it to write your first published paper? Please share your experience.
This question, actually made me stop and recall my first published research paper and at the risk of sounding conceited, it did take me a while. I give it to my professor Lt. Vedantam Shashtri (NLU, Jodhpur) to have inspired me to pick up the pen and indulge in research. It was a project done for his class that inspired me to take up a working paper along with him. From a tiny mention as a "researcher" to being the "leading author" (and he agreeing on the co-author tag) – I guess somewhere he inspired me to believe that policy making and research was something that came naturally to me. I write as an extension of the dream that drove me to be a lawyer – to bring about change. I know I shall stagnate if I don't brainstorm and indulge in research – so I guess I am not very different from those who do it to beautify their bios – we all have our own selfish reasons, as long as we are at peace with our reasons for doing it.
How do you find the time to write papers and books despite your busy schedule?
I never chose the pen, the pen chose me. Coming from a Bengali family, intellectual growth was promoted right since childhood. Everyone in my family has picked up the pen for academic or other reasons, so I guess right since childhood I have expressed better through printed / written words. Further, my grandmother made me realise that the greatest power is immortality and words never die. I write in my head, throughout the day and thus, by the time I sit down to write the next chapter of my upcoming book or finish a research paper for a financial institution – there is no additional work that I am doing. I am merely penning down a dictation that my mind is narrating. It comes just as naturally to me.
What is your message to our readers?
Never let people tell you what you can do. Instead understand what they think you cannot do and challenge yourself. Know your passion and no matter how deviant, pursue it. Respect your body, there's little you can do without it being in the prime condition. Love what you do, strive to be an expert so that when you speak the world knows that you are not there to hog the limelight but that you mean business. Lastly, in your own little way, try to retire to bed with the satisfaction that you have given back to the country that gave you your biggest identity – the nationality / citizenship!