Samim Ahmed Ranju belongs to the first batch of WBNUJS and graduated with B.A.LL.B.(Hons.) degree in 2005. Soon after graduation he joined Tata Services Ltd. as a legal trainee. Thereafter he joined Paras Kuhad and Associates, Advocates as an Associate and later switched to Khaitan and Partners. In 2010, he joined GE Healthcare as a Litigation Consultant and currently works as the Senior Legal Counsel there.
In this interview he talks about:
Law school experience at WBNUJS
Work experience at Tata, PKA and Khaitan & Partners
Journey from a Litigation Consultant to Senior Legal Counsel at GE Healthcare
Role of a Senior Legal Counsel at an MNC like GE
How would you introduce yourself? Could you please share a little bit of what motivated you to pursue law as a career?
I am currently working as the Senior Legal Counsel for GE Healthcare, India and South Asia (Legal entity name is Wipro GE Healthcare Private Limited) and I am located in Bangalore. I belong to the first batch of The West Bengal National University of Juridical Sciences, Kolkata. I received by B.A.LL.B.(Hons.) degree in the year 2005.
My father was an Advocate practicing in the Calcutta High Court. Seeing him and his colleagues in the profession, I got motivated mainly by two factors associated with it –
Empowerment through knowledge – A good lawyer is much more aware of the rights and obligations of an individual and this knowledge immensely empowers him not only in the professional field but in every sphere of life.
The opportunity to connect with people – The profession of law is such that you are always connected with people and trying to help them resolve their problems with your professional ability. In the process a lawyer touches many lives in this career and the amount of social recognition that one can earn is much beyond what other professions can offer.
However, I was initially sceptical about the quality of legal education imparted in traditional law colleges. As a result, immediately after clearing my board examinations (in 1999), I opted for studying English Literature even after clearing the entrance test for the law department, University of Calcutta. Around the same time, Dr. Madhav Menon, the Founder Director of National Law School of India University, Bangalore (NLSIU) came to Kolkata, my home town, and established WBNUJS. I read a lot about Dr. Menon and his revolutionary success with NLSIU. So when I cleared the entrance test for WBNUJS in the year 2000, I did not think twice before leaving English Literature and taking up law as the career as my future career.
Tell us about your college life at WBNUJS. Please tell us about the manner in which you approached academics while in college.
I have spent the best five years of my life at WBNUJS. I was a resident student (WBNUJS was compulsorily residential during our time). Being part of the first batch, it was always special. Apart from the exceptional bonding among the batch mates (which we still maintain), we went through various experiments with curriculum, teaching methods, infrastructure (or the lack of it) etc.  Each one of us not only has seen a great institution coming into reality but we have actually contributed in building its reputation and pedigree. I am extremely proud of my batch mates who are now recognized everywhere as successful professionals.
Our batch was a vibrant batch and the participation in various activities was spontaneous. The Moot Court Society of WBNUJS did show some phenomenal results in both national level and international moot court competitions in the very first year of its inception. Though I was not a part of the Moot Court teams representing the University, I used to take part in internal moot courts.  I was an active participant in the various activities conducted by the Legal Aid Society – legal awareness camps, street play on legal issues, seminars, legal aid clinic etc. The other student bodies such as Literary and Debating Society, Cultural Society, Sports Society were all very active and I was particularly involved in organising various events throughout the five years I spent at WBNUJS. I had special interest in quizzing and creative writing. I managed the student mess as the co-convenor for almost three years.
I would categorize myself to be an average student so far as academics are concerned. The good thing about WBNUJS was that (at least during our time) it was not a traditional type of curriculum where you study for the whole year and your performance is dependent on one single examination. Instead, the evaluation was spread over the entire semester and the total marks in a paper was divided into Projects, Presentation, Viva, Mid-term Exams and End-Semester Exams which offered ample opportunity for a student to maintain a decent score even if they did not do well in part of the evaluation process. What also helped me was the analytical and problem based approach towards exam where bare acts were allowed in the exam hall and one was expected to analyse a problem/ situation and write answers as per his analysis. There was no right or wrong answer. I have found this extremely helpful as training for the future professionals. When I joined the profession, I realized that it is not so much important to know or remember a legal provision, rather it is important to know how to find a legal provision which is most appropriate in a given situation and how to actually apply it in reality.
Did you take part in extracurricular activities?
As I have already mentioned, I used to take part in Legal Aid, quiz, creative writing and I was always active in organizing events at NUJS. I was responsible for setting up the student mess and running it successfully for three years.
In my opinion, extra-curricular activities have a very important role to play in creating leadership quality in a student. It is not necessary that you have to be successful only in Moot Courts for becoming a successful lawyer. Any extracurricular activity that you participate in will teach you few important lessons on leadership and that is what is important to build a successful career.
Frankly speaking, I had very limited knowledge about law as a profession beyond litigation. In the initial years, at least I did not know much about what we know as corporate practice in law firms or in companies. Therefore, all my internships till thefourth year were in the field of litigation and my objective was clearly to become a litigation lawyer (either practicing under a Senior Counsel or in a litigation law firm).
Do you believe that excellent CGPA is absolutely necessary for success?
I can say for myself, I never had excellent CGPA but I have still survived. The same is true for some of my other batch mates who are also doing extremely well despite their average or poor CGPA. I would say, excellent CGPA is something 'good to have' as it shows your level of commitment which helps you in initial days as some recruiters also prefer it but definitely that's not absolutely necessary. Especially once you are in the profession (be it in litigation, law firm or in corporate) your performance and your leadership quality are the only things that matter. However, this does not apply if you choose academics as your career in which case excellent CGPA is a must.
What were your areas of interest during your graduation? How did you go about developing expertise and knowledge in these areas?
Since I wanted to become a litigation lawyer and was inclined towards a practice in criminal law, I used to find lot of interest in all criminal law papers. I also took up optional papers such as Criminology, Forensic Science which are related to criminal law practice. Apart from that, I was interested in Constitutional Law and Family Laws.
The only way once can develop expertise in litigation is to have some hands on experience. Reading a lot of case laws help but what really helped me was my close association with practicing lawyer's chambers (which include my father's chamber)and reading live case briefs and doing research. During the internships and even while the classes are on, I used to visit various courts on a regular basis. My father also used to give me little bit of drafting (mostly criminal and writ matters) work when I am at home. From these experiences I got to learn a fair amount of procedural law (both criminal and civil) which helped me a lot when I joined litigation law firm later on. In my opinion, procedural law cannot be learned in classroom.
Did you do any internship during your graduation? Did you receive any assistance from your college?
Yes, I mostly did litigation internships with practicing advocates at Trial Courts, High Court and the Supreme Court. I did one corporate internship and that was after I completed fourth year.
Almost all my internships were organized by WBNUJS. We used to have a Placement Committee, mostly run by the students, which did an excellent job in organizing internships and later on the final placement.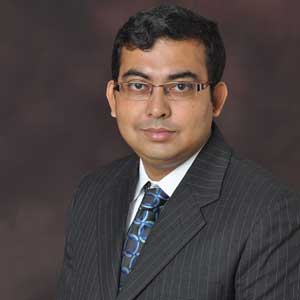 Did you find that your law school education had prepared you sufficiently for the many tasks you were required to execute during your internships and later at your job?
As I have already mentioned, the curriculum and the teaching method followed at WBNUJS did a very good job of preparing us for the real world. Obviously, there are few things which law school cannot teach you which I had to learn only during the internships and later in my jobs. But the law school education created that very foundation which is required to even learn those skills from outside. Another great advantage of being in a premier law school is that you are always surrounded by brilliant minds who will force you to come out of your limitations and one becomes a lifetime member of a great network of successful professionals.
What led to your shift from Tata to Paras Kuhad? Please share your work experience at both these places.
(Soon after graduation, Samim joined Tata Group as a legal trainee and after one year of work at Tata, he switched to Paras Kuhad and Associates as an Associate.)
The Tata job was from the campus and I somehow could not adapt myself to the job. So I went back to my home town Kolkata and joined Paras Kuhad and Associates to do what I liked most – litigation.
I had a very unique experience in Paras Kuhad and Associates. At that time the Kolkata office was small and going through a transition. Soon after I joined, I was entrusted with a very significant number of high value recovery cases for a bank. Since there was no senior in the office, I started handling these cases almost independently from day one though I had absolutely no prior experience. I am grateful to the Managing Partner who believed in my ability to handle the situation and helped me in gaining huge amount of exposure at a very early stage of my career. Initially I struggled a lot and I could figure out that the client's legal officers were not very comfortable in dealing with a lawyer who hardly has any experience but within a year's time I earned the confidence of the biggest client of the firm (a private bank) and it was the client's same legal officers who started giving good feedback to the Managing Partner. This was the turning point which helped me to re-gain confidence in myself especially after the first job not going right for me. The high point of my career is when I resigned from Paras Kuhad and  the Chairman of the client bank himself requested me to stay back as he was extremely happy with the way I was handling his bank's cases.
You left PKA to join Khaitan and Partners as an Associate Advocate. What prompted you to make this choice and what made this shift possible?
A Partner in PKA (who joined PKA after me) was taking up an assignment to set up and run the Kolkata office of Khaitan and Partners. He asked me if I am willing to join him in his new venture. What excited me was the fact that this would mean starting an office from the scratch and be a part of it while it is growing. I was also very comfortable in working with the Partner who used to give a whole lot of freedom in doing my work. So I took up the offer and the office started in the Partner's residence and sometime we had to even work from his garage before we moved to a posh office in the Central Business District of Kolkata.
Currently, you work as a Senior Legal Counsel- South Asia at Wipro GE Healthcare Private Limited. Please tell us about your induction into the company. What worked for you in securing this job?
I joined GE Healthcare in 2010 initially as a Litigation Consultant on a 2 years' contract. My only job was to look after all litigation and arbitration matters of the company all over the India region (mostly India, Bangladesh and Sri Lanka). I was interviewed by the General Counsel and the HR Manager over phone and I think what clicked for me was my experience of handling hardcore litigation work for four years in law firms.
We would love to hear about your work profile. What is a normal workday like? Being a Senior Legal Counsel, what are your responsibilities?
I had a very interesting career progress within GE Healthcare Legal and Compliance team. As I have already mentioned, I initially joined as a Litigation Consultant where my only job was to manage litigation and arbitration for the company. Soon after joining GE Healthcare I realized that managing litigation for a company especially for a big MNC which believes avoiding disputes in general is not a very challenging job especially for a person who has done hardcore litigation work in a law firm. So I approached the General Counsel and volunteered to take up some amount of corporate work in addition to my role as a litigation consultant. The General Counsel was quite impressed with this pro-active attitude and she was kind enough to slowly entrusting me with responsibilities which were meant for a full time Legal Counsel role. She first made me the 'go-to' counsel for the HR Department which gave me an opportunity to handle a lot of Labour and Employment issues. Soon I was looking after all the Supply Chain agreements. GE Healthcare in Bangalore has three manufacturing facilities in addition to its distribution business and hundreds of vendors supply various parts and services to these manufacturing facilities and other commercial offices which means huge number of contracts getting negotiated and executed on a regular basis. This gave me an opportunity to draft and negotiate huge number of contracts. By September 2011, before my contract as Litigation Consultant expired, I was inducted as a full time employee of the company with a designation of 'Lead Counsel'. Though I continued to look after the litigation matters, corporate advisory and documentation work became my primary focus in the new role. Again in October 2013, when the position of Senior Legal Counsel became vacant, I was promoted to this role which is my current role. Again what went in my favour is that after the previous Senior Legal Counsel left the company, I volunteered and successfully managed his profile for a period of four months in addition to my existing role before I was officially offered the position.
As the Senior Legal Counsel my work profile mostly includes transactional and advisory work wherein I have to actively take part in business decisions made by the various verticals of the business, advise the business leaders on legal issues, structure and strategize transactions in a way which is commercially viable as well as compliant to applicable laws and regulations, protect the company from any legal or regulatory risk by taking advance steps, drafting whole lot of agreements/ representations/ legal notice and reply to legal notice, resolving disputes, training the employees on compliance etc. The list is very long but in short I can say that any problem/ issue that the business or the stakeholders think has a legal angle to it comes to the Senior Legal Counsel for his expert advice.
GE believes in flexible working hours and respects work-life balance to the extent possible. There is no fixed time for entry or exit, but I try to be in office by 9:30 am and generally do not get off before 7:30 pm on a normal day. However, sometime I need to stay back much beyond that time if there is some pressing urgency. I generally try to avoid taking work back home or working on weekends, but occasionally I will have to do that especially because for example, I need to support a sales team who are trying to close a deal with a customer on a late evening or on a weekend.
What were the biggest hurdles and challenges in the first few months? How did you deal with them?
Since my background was mostly of small litigation law firms, I had faced a huge cultural shock during the first few months in GE. GE is a completely process driven organization as opposed to law firms in which I worked where things used to run mostly on ad-hoc basis. I still remember the sleepless nights I had spent thinking about the power point presentations which I had to prepare in the very first month of joining GE. Also, the biggest learning for a law firm lawyer once he becomes an in-house counsel is that you are not expected just to give a legal opinion on matters brought before you. A legal counsels' job is to provide a workable and compliant solution to the company and not a mere legal opinion. The other aspect I found most challenging in GE is that GE is a matrix organization which means people working in GE are not answerable only to his boss, instead one has to report to multiple stakeholders and one is answerable to all of them. Managing this huge number of stakeholders was another challenge which even now I sometime struggle with after spending five years in GE.
What amount of legal work is there? What have been your failures and successes?
Everything I do is related to 'legal work' in some way or the other. The role of in-house counsels in India has undergone a huge amount of change in recent times. Gone are those days when an in-house legal counsel was expected to act only as an intermediary between the external counsels/ law firms and the company. Because of various reasons which include cost constraints, a very large chunk of 'legal work' is now done in-house. Large companies and specially the MNCs have a very strong team of lawyers and compliance counsels who go to the external counsels only for specialized advises and very large or critical transactions.
I think, my tenure in GE has mostly been a success story where I have reached a senior position within a very short period of time.
What have been the highlights of your job so far?
I think I already covered this part. I just like to add that GE has recognized me many ways and the number of awards/ recognition I have received in last few years is a testimony of that. I have received the following awards:
'Clear Thinker' award from the General Counsel, GE India (2012), award for 'Expertise' by Global General Counsel, GE Healthcare  (2013), CEO award for "Growth & Compliance" (2014), CEO award for "Delivering Results in an Uncertain World" (2015), award for "Achieving the Right Customer Outcomes" by Global General Counsel, GE Healthcare (2015)
However, in my opinion the biggest highlight of my tenure in GE is to transform myself from a litigation lawyer to a full-fledged corporate senior legal counsel within a short period of time
Corporate Law is oft seen as a dry arena of Law, sometimes with humongous workload. What made you gravitate towards this field?
The word 'Corporate Law' no longer means only Companies Act and few related legislations. A corporate lawyer has to provide a wing to wing support to the business and is actually considered a business partner. I can say for GE, no major business or strategic decision is taken without involving the legal and compliance team. Every day you are challenged with new problems and the excitement of working on different things and learning in the process keeps me committed to my profession. Yes, there is huge workload sometime but all depends on how you prioritize and organize your workload to enjoy the benefits of a corporate job.
What does it take to be a good corporate lawyer? What are the primary essentials of a corporate lawyer? How do you say a fresh graduate can work on building these skills?
In my opinion a good corporate lawyer is someone who is considered to be an effective business partner by the commercial force. This is possible only when you have a very in-depth knowledge about the business and you are empathetic towards the needs of the other stakeholders in the business who are your clients. A good corporate lawyer is expected to provide solutions which are compliant and at the same time practical for the business to implement.
My advice to a fresh graduate would be that first of all one should be careful while choosing the first few jobs. The primary focus should be to find out a place to work where you will be exposed to challenges on a regular basis and in the process you will develop your skillsets. I am not saying you can only acquire these skills in a law firm, but spending a few years in a law firm helps to build a solid foundation. The other advise I would have for the youngsters is that you should always stay hungry and be pro-active to grab every opportunity that comes on your way even if that means going beyond your defined scope of work and taking up extra responsibilities. These are better known as 'stretch assignments' in the corporate world. Believe me, when you are working in an organization, there is always some extra work which no one wants lap up. My suggestion is that you should keep your eyes open to these opportunities and volunteer to take them up. In corporate world one is valued not only for great execution of a work which are assigned to you, what they expect from a great leader is how much he is doing above and beyond his defined scope of work.
What are the primary professional ethics you follow while at work? How do you deal with mistakes or errors?
GE is a great company and globally one of the forerunners in ethics and compliance in the corporate world. One of the most precious things that I have learned in GE is that success is important but not at the cost of ethics, integrity and compliance. You will somehow stand out from the crowd if you do things in the most ethical way. Personally, I try to maintain a great level of transparency in whatever I do and try to do things in the right way by avoiding shortcuts. In today's corporate world a person with doubtful integrity is never considered for any senior leadership role. With more and more corporates coming under the regulatory lenses, integrity is becoming an important quality that a recruiter likes to see in a potential candidate.
One thing I have learned in my career through personal experience is that you should always face an error or mistake committed by you head on and the sooner the better. Brushing it under the carpet gives only temporary relief but does help in the long run. At some point of time it comes back and bite you and in a much bigger way. Therefore, if I have committed an error, I try to disclose it to my boss or the stakeholders at the very first opportunity and this helps things no growing out of proportion which cannot be handled later on.
What is the procedure to apply for an internship and recruitment at Wipro GE? What are the qualities which they look for in their prospective employees?
GE India Legal and Compliance team has an internship policy which is applicable to all GE businesses in India including GE Healthcare or Wipro GE. The internships in GE is done in a very structured manner wherein an intern is assigned with specific projects as soon as he or she joins the internship and at the end of the internship, the student has to do a report out presentation which is often attended by all GE lawyers. GE Legal and Compliance team generally does not recruit freshers. Lawyers with few years of experience in a reputed law firm or corporate are only considered for any open position. All open positions are posted in the career section of GE website.
Is there any other tip you would like to give to our budding professionals?
Success is a function of hard work and opportunity. You should always stay hungry and grab opportunities as and when it is available and do not let it go just because it would mean extra work for you.