Santanu Mukherjee graduated in Law from South Calcutta Law College, Calcutta University in the year 1998. He is an Advocate and an accredited Mediator practicing in New Delhi. He is currently the founder and Head of Ex Lege Chambers, Advocates and Regulatory, Policy Advisors, a boutique law office.
Over the past twenty years of his work experience he has worked in Statutory and Regulatory Policy, Commercial Mediation and Litigation practice while specializing in Intellectual Property Rights, Competition Law and International Trade Law. His clientele comprise of entities from governments and large corporations to start-ups.
Recently he has been awarded the prestigious Intellectual Property Lawyer of the Year Award 2017 from the Indian National Bar Association.
In this interview, he gives us insights into:
The importance of extra-curricular in shaping your personality.
His international work at the South Centre.
Setting up his own firm- Ex Lege Chambers.
Honing one's legal research and communication skills.
How would you like to introduce yourself to our readers?
I would like to introduce myself as a legal professional and a mediator, who is passionate in seeking solutions to legal problems and ready to go deep into a matter that I take up. Someone who is passionate to continuously learn, be a thoughtful leader and a change agent, someone who does what he believes in.
Tell us a bit about your childhood and pre-college life as well as educational background. Do you have lawyers in your family?
My childhood and college days had been fascinating, I was always interested in extra-curricular, was extremely disciplined and loved to do social work. I studied in Don Bosco Bandel School and was very active as a boys scout. It was long time back but I still cherish the memories of public cleanliness initiatives we took up and volunteering activities in community fairs and traffic rules awareness programmes. Of course the adventure activities were fun, hiking, rock climbing, trekking and the competitions. It developed a deep bond of brotherhood that is still live; I am in touch with many of my childhood friends and my scout brothers even now. Finally an acknowledgment for life, it was a great honour to be awarded by the Hon'ble President of India as a President's Scout.
Then came the college days, at South Calcutta Law College, studies were as one could expect in a Law college those days, no frills of moots but occasional debates. However, here again I was focused on some different type of extra-curricular, I enrolled with No. 2 Bengal Air Sqn, National Cadet Corps (NCC) and was the only student from a Law college at the NCC unit. It was again another wonderful memory, the weekly parades, the skeet shootings, the glider flying, the extempore preparing for the best cadet competition, it was a unique experience. In the three years of Senior Division NCC, I rose to be the Senior Under Officer, a learning of leadership that is a training for life. Preparing for the Republic Day camp was an ordeal; I was selected as the West Bengal and Sikkim contingent senior and with it came a sense of responsibility, fellow feeling. The camaraderie was unbelievable, the contingent was tight even during challenging moments, and these thoughts still make me nostalgic. The love and support of my trainers, fellow cadets enabled me to work hard and get the Best Cadet of West Bengal and Sikkim Directorate medal from the Hon'ble Governor of West Bengal. My childhood was adventurous and full of activities of rather unconventional outdoors. I am sharing these thoughts since I want to make a point that there is learning in everything, in sports, in community work, in adventure activities, all can contribute to making our personality.
I do not have lawyers in my immediate family, my father was a polymer technologist and my mother is an artist and home maker and both of them have always been a great inspiration for me. My only sister has not taken up legal profession either, however my maternal cousin, who is elder to me, had been a practicing lawyer at the Calcutta High Court. She inspired me a lot but I specialized in IPR early hence professionally could not gain much when she was a general litigator.
In India there is bit of resistance towards legal education even now. What motivated you to choose law as a career?
Yes, very true, legal education was not at all promoted; some people even had a very negative perspective of legal professionals. Things have changed now to a certain extent and is improving every day. I think a lot of credit goes to structured legal education that has been introduced, the contribution of the National Law Schools and entry to legal education through Common Law Admission Test.
Typically when one talks of Law as a career, one thinks of becoming a lawyer who would interpret Law and of course aspire to be elevated to the bench one day. In my days as a student, my Law career goals were similar, only that I always wanted to work on international issues and wanted to be an expert. I was exposed to Intellectual Property Rights (IPR) at an early phase, when I was preparing for the NCC Best Cadet competition; I read about the General Agreement on Trade Tariffs (GATT) and the negotiations on IPR, discussion on the 'Dunkel Draft' was in the newspapers. My curiosity made me read more and I liked the IP Law discipline and at the final stage of my Law studies was already more aware than most practising lawyers (those not practicing IP law). However, gradually what really intrigued me was 'Law making' and this has been a constant motivating factor, to be able to draft a Law from scratch and the grand finale perhaps to be able to move it as a Law maker.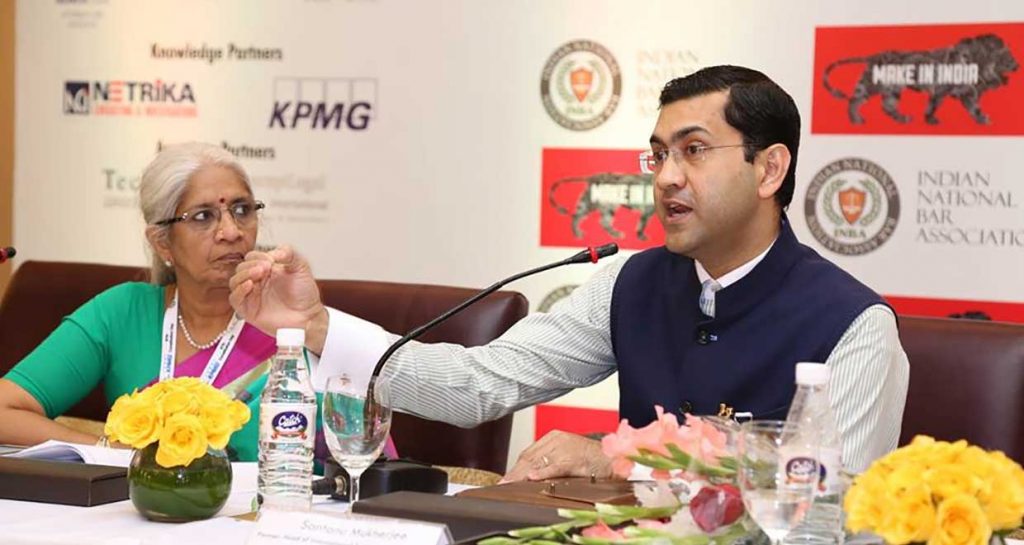 You have a varied work experience, how did you start, how was your initial days of law practice?
It's true that I have a varied work experience, in fact I always wanted to get a 360° exposure to different works in Law. Having started as an Advocate at the Calcutta High Court, I moved beyond whenever I got an opportunity. I started as a Law trainee at S. Jalan and Company, a leading Solicitors' chambers in Kolkata and was fortunate to be under the tutelage of Mr. Shyamanand Jalan. He was one of the leading corporate and commercial lawyers of the time in Kolkata at that time and I will always be indebted to his guidance towards meticulous drafting and his pragmatic approach. The GATT 1995 was already signed and the World Trade Organization was formed. The Agreement on Trade Related aspects of Intellectual Property Rights (TRIPS) was one of the pillars of the WTO multilateral trade regime. My interest in IPRs landed me at D. P. Ahuja and Co., one of the leading IP Attorneys at Kolkata. I was quickly drawn into IP litigation work, new learning experience amidst some of the legal experts in IPR practice, one of whom was later elevated to the Bench at the Calcutta High Court. I was bonded to IPR domain for ever while gradually expanding to different other areas in the days to come. Later I went to York England to read Law at the College of Law of England and Wales, now University of Law, York, UK.
You were a British Chevening scholar in UK, can you let us know how was your interview to give our readers some tips to nail the scholarship. What did you study and how was it helpful in your career? During this time you were also a visiting lawyer at the Littleton Chambers, Inner Temple Bar, London, how was your experience?
Indeed, I attended the British Chevening Programme for Young Indian Corporate, Commercial Lawyers 2000 at the College of Law of Engaland and Wales at York, now University of Law, York, U.K. I understand that this programme is not continued any longer, I am told that instead the number of LL.M. Chevening scholarship offers have been increased. I qualified in the preliminary interview at Kolkata and appeared before the final interview in New Delhi. It was a panel interview of five members which included a Supreme Court practitioner, two academic faculty members of the College of Law, one of who was also a qualified British barrister and the other a solicitor and I think there were members from British Council and the High Commission in New Delhi. I enjoyed the interview which was more of a discussion about my career plans, IPR issues and a tricky trademark infringement matter and some generic questions.
The scholarship programme was a customized for legal practitioners and touched on laws of England and Wales and the European Union as well, often drew comparison with the Indian laws. A number of corporate and commercial Law subjects were covered but what I really found fascinating was the trainings in lawyering skills. The Woolf Reforms and the Civil Procedure Rules of 1998 had just come into effect the year before we went to England. The legal drafting style in England and Wales had already experienced a sea change, crisp lucid language was in vogue. We were quite taken by surprise but the unlearning of the Indian legal drafting style and adapting to the new style was perhaps necessary. The drafting sessions and the courses on negotiation and advocacy which I attended in the programme were excellent and definitely helped me later on as a lawyer.
I had already gained some experience in drafting and negotiating skills working at the Solicitor's firm in Kolkata hence wanted to get some exposure to good advocacy. This made me split my practical attachments between Beresford and Company an IP Attorney Firm well known for their hi-tech practice (now Beresford Crump LLP) and Littleton Chambers, Inner Temple Bar. At that time Littleton Chambers was not one of the leading chambers for IPR matters but had quite a wide variety of matters. I wanted to gain maximum from this wide exposure hence opted for the Littleton Chambers to get a real life experience of advocacy in English courts. I could join different barristers at the Royal Court of Justice in London, the Employment Tribunal in Leeds and watch them plead. They had also arranged a visit to the Old Bailey (the central Criminal Court of England and Wales) for me; it was quite a unique experience. I liked the work culture of the chambers, the discussions and the warmth. I could also get a ticket to attend a lecture of Lord Rt Hon Lord Woolf who was the author of the legal reforms, it was quite a treat.
You have spent some time in doing legal research work and policy work, how did you get interested in such works?
The founding stone to my interest in doing legal research is actually my master's studies at Bern, Switzerland. The IPR related issues that I worked on were interesting but I was interested to understand the interface issues between IPR and international trade laws as established under the WTO regime. The first five years of the transition period for developing countries to adopt TRIPS was over and India had already suffered a setback at the first IPR case. The Panel of the Dispute Settlement Body (DSB) of the WTO found India's Patent law not in compliance with its WTO commitment. I felt that for a developing country like India, WTO regulations would be important for the coming future and it would be worth studying it deeper.
At that time, a friend informed me of the World Trade Institute in Bern, Switzerland providing a Master's programme in International Law and Economics with exclusive focus on WTO regulations. Although initially I was reluctant since it was a new institute but given the reputation of Bern University and having some of the leading names from Yale, Oxford, Columbia Universities and many others as members of faculty I was convinced. I managed to get a scholarship from the Institute and successfully complete it and I gained immensely from our Managing Director, Prof. Thomas Cottier who was also the chairman of the first IPR case decided by the WTO between USA and India. I had already done an internship at the WTO Secretariat in Geneva which gave me an inside view of how the WTO worked. Further, it also gave me an opportunity to sit in the TRIPS Council meetings and understand the importance of strategy and the play of tactics in multilateral negotiations.
My master's studies involved significant legal research and actually it also opened my door to policy work which involved critically analysing laws, recommending changes and took me to a step ahead of my interest in drafting laws. It gave me a feeling that I can contribute in works that can have mass effect and encouraged me to undertake deeper legal research based policy work rather than rhetorical advocacy. By now I had already noticed that in continental Europe, lawyers dedicate time doing legal research while in India such research is only taken up by academics. I decided to adopt this model and try for some fellowship at some renowned research institute and my exploration led me to the Max Planck Institute for Intellectual Property and Competition Law (MPI) in Munich, Germany. At MPI, I worked on interface between IPR and multilateral trade regulations under the WTO and the Indian Patent Law and protection of traditional knowledge and the research foundation helped me all through later. Based on my work published an article at their peer-reviewed journal, IIC and made presentations including at the Global Salzburg Seminar on Trade, Aid and Development.
Tell us about your international work at the South Centre, what was the nature of your work and your return to India.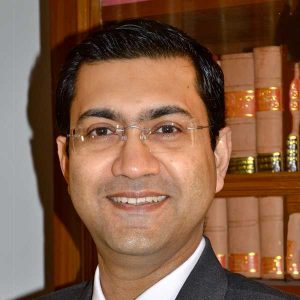 After completing my research at the MPI I was contemplating moving back to full time legal practice when I got an interesting opportunity. The South Centre, an intergovernmental organisation of developing countries based in Geneva working along the UN organizations and chaired by Dr. B.B. Ghali, former Secretary General of the UN was looking for a Fellow with IPR practice and research background. I was familiar with the Centre's works and also that our former Prime Minister Dr. Manmohan Singh was its chairman when it was still in the form of South Commission, I was quite excited when I cleared the interview to join the South Centre. As a Fellow I worked in the capacity of a consultant and enjoyed certain perks as an international civil servant similar to the UN staff which itself was a new experience.
My main work was on pharmaceutical patents and how developing countries could draft examination guidelines in a manner helpful to their developmental needs, but remaining within the TRIPS Agreement. I was also deeply involved in preparing negotiating texts for on-going IPR negotiations at the WIPO and WTO including those on geographical indications. It was quite an unique opportunity to prepare draft laws and amendments to patent laws for member countries that lacked capacity and it's very satisfying to note that some became laws in those countries. I worked very closely with WIPO, WTO UNCTAD and other IGOs on different international issues. South Centre used to hold training sessions for commerce ministry officials of member countries regularly, it was absolute pleasure to model such training courses and teach these trade diplomats. One of the new learning was to present technical matters in a non-lawyerly manner since the bureaucrats were seasoned generalists but not always familiar with legalistic approach. Once my project was complete, instead of waiting for some other project, I thought that I should return to India and explore opportunities back home.
You have been working in Delhi for about 10 years now and have started your own Law office, how did it come by?
Many friends had advised me against leaving Geneva, they tried to convince me that I would be able to contribute more by being there rather than returning. However, I took the decision to return to Kolkata and after an initial year moving back to legal practice and consulting, I realised that if I want to continue working on policy, I needed to move to Delhi.
Once I decided to move to New Delhi, I started discussing work possibilities with some Law firms when Qualcomm, an advanced wireless technology company based in San Diego, California approached me for a lawyer role. I was not aware that Qualcomm's presence in India was big enough for an India-based role and that too they were looking for someone who had a background in IPR and a deep understanding of the international trade regime. Initially, I was not that convinced for the position since had never expected myself in any in-house role but as it happened with me, "never say never". After some thoughts and discussing with some seniors whom I consider as mentors, I concluded that this would be a new experience for me and fulfil my aim of getting exposed to law at 360°.
I tried to chalk out what should be my learning in the three to five years that I intend to stay and thought that it would be worth understanding how to form legal strategies, manage outreach and learn how they engage with governments. It was a great experience as I moved in with the global team within a short time. I was a part of an international team with lawyers from different countries all working in synergy. The experience of working with multiple internal clients in different jurisdictions in a wholesome manner considering the business impact is something unique and completely different from that of an external counsel. As I engaged in different works I never realised that even when I had thought that I will transit out after five years, I continued for 8 years enjoying every bit of my work.
Finally, I decided that it is time for me to return to mainstream legal practice and discussed my intent of moving back to practice with friends and family. It was a difficult decision since I was a family man and the corporate legal work comes with some leisurely perks and a different work style. I talked to some senior lawyer friends and finally took the decision to join Luthra and Luthra Law Offices after talking to Mr. Rajiv Luthra, Manging Partner. I joined as Partner and Head of International Trade and Policy Advisory practice and enjoyed the policy advisory work including trade matters working closely with different governments as well as private corporate clients. However, I soon realised that I would not be able to introduce a number of prospective clients even when they have approached me and I have an excellent relationship with them given the conflicts problem that affect large firms across the globe. I understood that with the firm's established clients, it would be difficult for me to create my own clientele and felt an urge to be independent. As it has always been, once decided I have never looked back, I started Ex Lege Chambers, a boutique law chambers, an independent effort with strong support from close friends.
You have founded Ex Lege Chambers and call it a boutique chambers, how is it different from any other law firm?
Always fascinated with my experience at Littleton Chambers in London, when I introduced this concept to a dear friend, a litigator at the Supreme Court and Delhi High Court, he was game to it. From day one he supported me as a co-founder and I established Ex Lege Chambers, Advocates and Regulatory, Policy Advisors in New Delhi. Typically like chambers legal practice elsewhere and distinguished from law firms, the lawyers are independent members and share costs and not profits. Keeping costs as low as possible, our aim as a boutique chambers is to provide complete support to our clients in a dedicated manner rather than be in a hurry to scale up.
At present we are mainly focused on Dispute Resolution, Alternate Dispute Resolution (ADR) and Policy Advisories as well as corporate legal support. We aim to increase our commercial mediation work within the ADR services and hopefully make our mark in deal mediation. Given the global move for resolving conflicts quicker, mediation plays and will increasingly play a major role and I think that India would gain from adopting mediation in a major manner. Being a boutique chambers has also helped us to address needs of the start-up clients providing complete legal service package for all their needs.
The chamber does not follow the concept of hiring lawyers at any level. A client work would be supervised by a lead counsel (as of now the founders) and considering client requirements, a team of counsels at two levels. The first level with around five to seven years' experience is retained as members and the second level with three to five years' experience as junior members. Depending on the nature of work freshly qualified Advocates can also find a place as trainee members. Trainee members are exposed to close mentoring and get an opportunity to learn.
You have been involved in multilateral negotiations at the global level can you share your experience.
Apart from my involvement in WTO, WIPO, UNCTAD and ITU while working in Geneva, while working with Qualcomm too, I was actively involved in some multilateral negotiations. One such experience is at the United Nations Framework Conference on Climate Change (UNFCCC) Conference of Parties (COP). Interesting to note that in these negotiations only governments can be negotiating parties while the decisions taken affect many stakeholders including private sector. To address private sector concerns, it is possible for private sector to engage in track 1.5 / track 2 negotiations, i.e. attend the COP as observers and hold parallel negotiations with country delegations. I was part of the delegation of Business Council of Sustainable Energy which held an observer status at UNFCCC and attended the COPs at Copenhagen (2009), Durban (2011) and Doha (2012).
I was focused on the technology-transfer negotiations related to climate change mitigating technologies. The debate on access to patented clean energy technologies negotiations through track 1.5 track 2 at a number of COPs with extreme positions being taken by negotiating parties.
Like any other multilateral negotiations, the engagements started early in the morning and went on until late in the evenings. Just to give an idea of the works, we would access country positions that were published in UNFCCC documents and changed as the negotiations proceeded, analyse them considering client needs and as needed, prepare alternate texts. Then we used to hold parallel meetings with different relevant delegations to explain our position substantiating with data and valid reasons so that once convinced, they can raise these at their negotiating meetings.
In between there were different meetings and briefings to attend, Among the COPs that I have attended, I will remember the Copenhagen COP vividly because of its administrative collapse when I waited for eight hours at minus 12°C to get an entry pass. There were also massive protests and police action against demonstrators. The negotiating styles of different countries were also worth noting and how these styles actually manoeuvred the results of the negotiations.
Many lawyers are submerged in work most of the time and often find it challenging to juggle between your personal and professional life? How do you look at work-life balance?
Lawyers' work demands a considerable bit of time, I think that in the initial years' lawyers would need to work very hard and long hours would be normal. However, there seems to be a growing trend in law firms to stay back for long hours to create a perception that one is working hard, this unfortunately brings no dividend and I think should be avoided. For me, being independent gives me the flexibility to take up work that I can manage and can give sufficient attention without compromising on my other interests. Apart from spending time with family, my other interests include lecturing at law schools at times engage in public discourses in seminars and conferences and writing articles.
The trend is now on gathering various internship experiences at different places. Was the scenario same while you were pursuing law?
I believe that internships are mandatory in the five years law curriculum hence the students spend time interning at different law firms during their vacations. While I think internships are important, I do not think that doing a month's internship at a place during vacations allow the students to gain any meaningful exposure. Although some are very hardworking and able to gain some good experience, I think one would need at least for two or three months to get a good exposure. However, since the setup is such that students would hardly get few months' time, the students should plan well in advance and try to learn different lawyering skills through their practical exposure while being attached to work related to the discipline that they like.
During my law college days there was no concept of internship although those coming from lawyer's families usually spent time at the firms and chambers. I realised that since I was not from a lawyer's family, getting practical experience was essential hence managed to join a law firm as legal trainee and worked there beyond college hours.
As a concluding message, what would be your suggestions to law students / younger corporate commercial lawyers?
Law students while they are still at school/college need to make sure that they improve their listening skills, communications skills, both written and verbal and legal research skills. All the rest can be developed while working as freshly qualified lawyers. If they are interested in any particular legal domain, they should put in an extra effort to know more about the subject through reading of learned articles, following good blogs and also writing articles at law journals. In addition they should also read news and current affairs in a manner that they are well aware about what's happening around them. This would help them engage in any pertinent discussion without difficulty. The skill of being able to initiate and engage in a conversation is always helpful for a lawyer. I wish all law students and young lawyers to be able to put in their best to contribute in whatever field they pursue, as I stated earlier, law is a discipline in which a 360° approach is not just possible, it can be rewarding.