K Satish Kumar graduated in B.Com and thereafter qualified in law in 1995 from Sambalpur University, he is also a Certified Management Accountant from ICWAI. Having worked at multiple corporate bodies as an in-house legal counsel, Satish is currently the Global Head – Legal at Ramco Systems in Chennai. Satish additionally has several publications to his name and has done much work in the way of Pro Bono activities to give back to society.
In this interview, Satish talks to us about:
His introduction to the legal profession, and his experience as a lawyer since then.
His plethora of publications, and his advice on the best way to go about writing and publishing articles
Pro Bono work, giving back to society, and the ways in which he keeps up to date with the ever-changing subject that is Law
How did you choose Law? Did you always know that this was what you wanted to do?
In fact my choosing law was not deliberate and intentional. I started my career as a Finance Professional after completing my ICWA (currently known as CMA). I had parallely completed my Law Degree as well. However, Finance and Legal being closely related, I found out that I had a good aptitude for Law. That is when – even after starting my career in Finance – I switched over to Law, and with God's grace, I am doing well and creating a niche for myself in the Legal Profession.
In any organization, the Legal Unit are always regarded as the "Deal Makers". You also resort to Legal when you have to be bailed out of any crisis. Legal plays an important role in "Crisis Management". So the Legal Unit becomes most important either way – be it bringing revenue to the organization or pulling it out of some crisis. These are some of the selfish reasons which made me swing sides to Law.
You have a lot of work experience, from working at a vast array of places. Can you tell us a little about your career graph up to this point?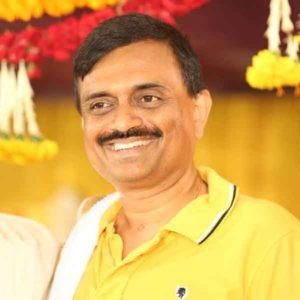 Yes, I carry more than 20 years of rich working experience in multiple MNC's. I am very passionate about Law and that is what made me a Successful Professional.  I have working experience from Fortune 10 companies to Indian grown or growing companies like, HCL Technologies, Polaris Financial Technology (later on the product division split to Intellect Design Arena Ltd), Ramco Systems Ltd. I was fortunate to get the right breaks at the right time. I also carry some critical experience working abroad. So truly, I became a Global and a Cosmopolitan Professional.
However, initially I started off my professional working in few indigenous companies in India. But I was fortunate to work with some industry trendsetters.  My desire to learn new businesses and passion to explore all new possibilities has helped me in my career growth progression.
You have received lot of awards in your career. Can you please tell the young lawyers few things about it, please?
Yes, I am the proud winner of many awards during the progression of my career, both abroad and in India. I have successfully negotiated and closed many contracts, structured and finalized joint ventures, cross border investments etc. I was also successful in closing many litigations. There was a time when my colleagues used to call me "the person with Midas' touch". In Polaris I was also called "The Deal Maker".
For all the achievements mentioned above and others, I was the proud winner of awards like
Konark Excellence Award
Gem Award
America's Most Wanted Person by US Sales Team
Annual Excellence Award
Person Making a Difference
You have a great deal of publications to your name. Do you write about things you think are relevant and have scope for research, about things that interest you personally, or is it a blend of the two?
Yes, this is a very interesting question. I am happy to have many publications to my credit. I love writing – writing on relevant current Legal topics. I have written on Risk Mitigation, Open Source, Rent Control Act, etc. Some of my writings are also published in National and International Business Journals. Someday, I am sure my wish of publishing my own book on Legal topics is going to come true. Some of the links to my publications are given below.
Article on "Software companies can hedge against risks, with insurance cover." Published in Business Daily "Business Line" dated April 6, 2009
http://www.thehindubusinessline.in/ew/2009/04/06/stories/2009040650090300.htm
Article on "Closure of Business Deals" Published in Business Daily "Business Line" dated August 20, 2007
http://www.thehindubusinessline.in/ew/2007/08/20/stories/2007082050100300.htm
Article on "Open Source Software – sans the risk" Published in Business Daily "Business Line" dated November 19, 2007
http://www.thehindubusinessline.com/ew/2007/11/19/stories/2007111950090301.htm
Could you also please tell our readers interested in publishing their own work what you think the best way to go about the same is?
You should first start writing on subjects that is of interest to yourself. Writing on things you are passionate about will help further to strengthen your grasp of the subject. One may start first writing blogs and over a period of time these blogs can be converted to articles and reports in business journals. You should take care of the following while writing.
As a first step you should select a topic that interests you, and focus on it for at least a week or two. Write a rough draft, including everything that you can think of. Stay loose, avoid getting analytical and enjoy the process of sharing what you know. You will then be surprised to see that you have a rough skeleton of the draft that you proposed to write.
As a second step you should address your audience's needs. You already have a skeletal draft. Now change sides and think of yourself as the reader of the draft piece of work that you had written. You should pick few words to describe the audience you want to address. For example, "young legal professionals". Now, as a young legal professional, what are the questions you would like to ask? Note down these questions.
As a third step you should start doing research. Now start doing a research to get the answers for all your questions noted down above. You should collect everything you have gathered and put it in a folder, or an electronic document, a notebook. You may also want to note the track of the sources so that you may refer them in future when you need it.
As a fourth step you should refresh your draft. Now you may sprinkle the research in the draft that you have already drafted for the right audience. You may just want to revise what you have as you proceed, retaining a nice conversational tone by directly addressing your audience.
As a fifth and final step you should review your draft. You should read, revise and repeat the process a couple of times after giving yourself some time in between the repeat processes. You will be surprised at what you have written and the changes that you keep making to the draft while re-reading it. Publishing the writing in the journals will be tough initially but once you start publishing the process will be set in your mind and it will be easier for you to write and publish in future.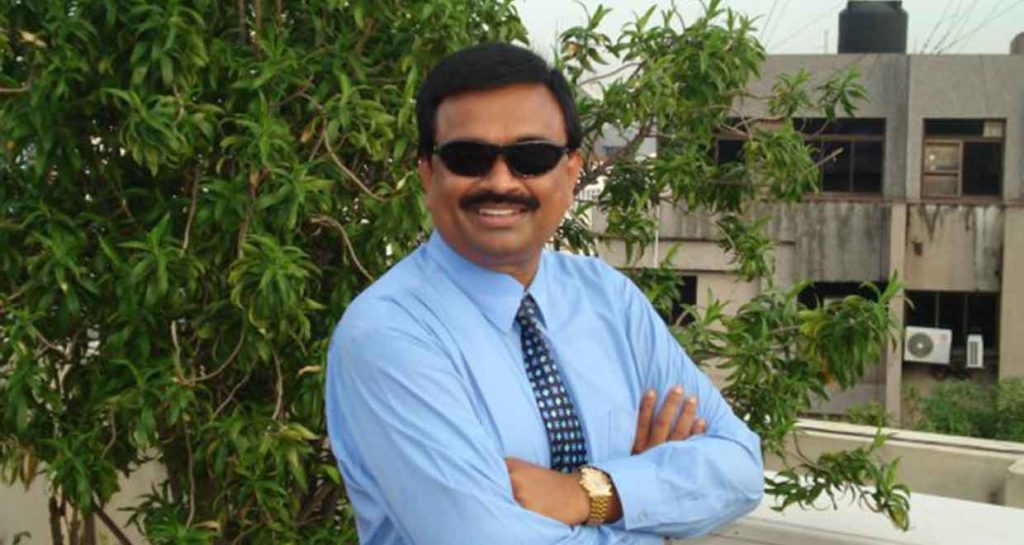 You strongly believe in spreading legal awareness to both laymen in the field of Law, as well as the younger generations of upcoming professionals in the legal field. Could you tell us a little about why Legal Awareness is so relevant?
We usually ensure that our wealth gets transferred to our next generation through whatever way possible, like filling nomination in our Bank accounts/insurance accounts, Will writing, settlement deeds etc. But seldom do we think of transferring our intellectual wealth to the next generation. If the intellectual knowledge of Aryabatta and Einstein were transferred now to the next generation then we would be sitting rich on various inventions and patents and the world would be completely different now with many more such Aryabattas and Einsteins. But that is not the real scenario. Hence, it is very critical that our intellectual knowledge also gets transferred to the next generation. This is only possible if you transfer your learnings to your teammates and other budding professionals in the field. There are many nuances that we learn from experience, and it is worthwhile to transfer this to the next generation so that the profession becomes richer and more valuable with the passage of time.
Tell us a little about your Pro Bono Activity. You have amassed a huge followers for the same. What kind of queries do you usually address?
We derive a lot of benefit from this society. The society has made us what we are today – experienced professionals. We have an obligation towards the society. Everyone in their lifetime has one or other legal problem. But everyone may not be able to afford the best lawyers in the world. That is where we can step in and make a difference. A piece of genuine advice, counselling, direction, opinion will make a world of difference to these people. For me it doesn't really cost much. But it gives me immense satisfaction when I see the smiling face at the other end after my counselling or legal advice.
But I have to reach the people. That is when I decided to reach people through social media. Facebook, Linkedin, Twitter, Google+ were some of the mediums which I adopted to reach the people. I was surprised at the response levels. In a very short period, I had a fan following club of over 6000 people. People approached me with different problems. Some wanted to know the process to adopt a child, some wanted to reconcile with their spouse, property disputes among legal heirs, child abuse, work place bullying or abuse, sexual harassment etc. I ensure that just as I give some time to my family, I also give some time to the society. This has given me a lot of moral satisfaction.
Pro bono makes me happier. Participating on such activities also provide opportunities to make personal connections with people who share your interests. Indeed, social connection is the greatest predictor of happiness.
The very purpose of pro bono work is to assist those who desperately need help with something that's really important, but for which they have no resources themselves. We are fortunate to be lawyers. We are among the lucky few to survive all the obstacles of becoming (and staying) lawyers. We are among the few who can make the legal system work for people who have nothing to give us but their gratitude.
It helps to pursue my own interest and passions while helping others.
During my early phase of career such pro bono legal work provided me a training ground. I was a junior lawyer earlier and did not have much autonomy for several years. Such Pro bono work in the initial phases of my career provided early opportunities for depositions, building client relationships, arguing motions, first-chairing trials and other valuable work experience to build skills and confidence.
Charitable and pro bono legal work provides me opportunities to meet people with very different backgrounds and interests whom I may not otherwise meet in my daily life. Fundraising for charities, serving as a board member for a nonprofit organization and the like connected me with local business leaders and lead to new friends.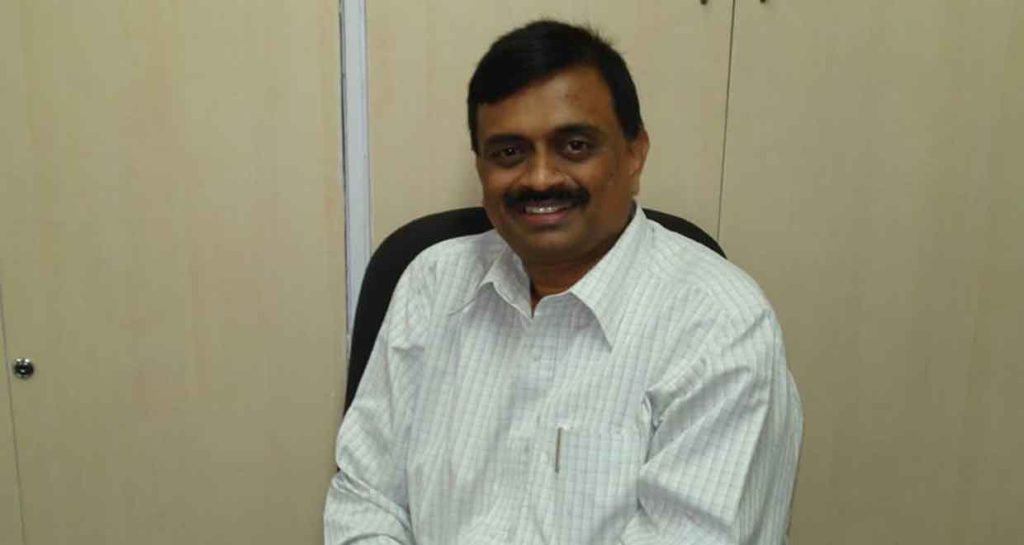 How do you stay updated with the happenings not only in the world at large, but also with the relevant happenings in the legal field?
I have joined many legal professional associations both in India and international levels. These associations are large number of similar professionals who are successful in their own fields. Interacting with them is very useful in developing ourselves.
I have also subscribed to various legal bulletins. Laws are constantly changing and what was right yesterday could be illegal today. I keep myself updated reading legal decisions, and legislative and regulatory news and changes. They help me a lot to keep up to date with the dynamic legal field.
There are various E-law tools which publish their own exhaustive law guides. The E-Laws Advisor tool simulates the interactions that a client might have with a professional. I can ask questions and it provides answers. I have privileged access to such E-laws tools.
I also attend conferences across the globe. I interact with various professionals from Legal and other fields. This is a constant learning process and helps me understand their views too. The key benefit of attending this kind of conference is that I will be able to network and interact with key legislative decision makers and can make my views known to them.
There are range of resources and communication channels for any professionals in order to both familiarize themselves and remain up to date with current law and trends. New technology is making it possible for this to be accessed on demand via the internet or "pushed out" to professionals via newsletters or tweets or other social media. One should only have desire to learn and keep the mind open. I make it a point to learn at least one new law every day.
In your opinion, what should young students of Law prioritize as they lay the foundation for their career?
Fresh law graduates and young students must, first of all identify the career of their interest before initiating actions in specific direction. For example, judiciary might interest some students and some might be interested in being in corporate working as a legal consultant or in-house legal officer; others might be interested in opting for litigation as a professional career. Hence, it is very important to find out what career path attracts one the most.
Another crucial thing is to identify the area of their interest: it is very important for a student to know  which specific field of law is most suitable for them, based on their level of understanding in particular subjects. Some students might be very good in understanding criminal laws whereas comparatively weak in understanding commercial and business laws. Such students must consider their incline towards criminal law while choosing career options for themselves. Such students may opt for litigation or working under a lawyer who deals with criminal law. While students who have better understanding of taxation laws, company law, labor laws, intellectual property laws, etc. should prefer working in corporates or as an IP attorney or under a corporate lawyer.
Once after a student has decided the chosen field of law and to start his / her professional career, he / she must join an organization or a lawyer with which / whom he / she can get enriching professional experience. First work experience is very important specifically for a legal professional as it implants the roots of one's entire professional career. Student must give first consideration to the quality of work his/her chosen career option can provide. Further professional developments majorly depend on one's first career decision and the learning experience during initial years of one's career.
From a different perspective, students should also be aware and mentally prepared of the fact that theoretical understanding and practical application of law widely differs. It is very usual for a law professional to come across dicey situations every single day. Thus, it is necessary for a student to develop a habit of thinking in order to find an amicable solution of any problem keeping in mind both legal acumen and practical feasibility. In this aspect, a few internship experiences in addition to legal studies from a reputed institution can be an added advantage.
What kind of audience do you typically see at your seminars? What kind of awareness do you usually direct at them?
(Satish actively participates in Legal Seminars conducted in various cities all over India in an endeavor to bring awareness to the young generations of lawyers and other professionals in the field of Law.)
Yes, I am regularly invited by "The Associated Chambers of Commerce & Industry of India" (ASSOCHAM), "Confederation of Indian Industries" (CII), other Legal bodies to spread disseminate legal knowledge among the next generation lawyers.
This is also a good platform to identify young and bright lawyers who require mentoring. I can easily identify the desire and passion in them as they keep coming to me with various intelligent questions and try to enrich themselves. Such bright lawyers should be given an opportunity to grow – to take advantage of all the experience that I have developed over the years.
I also get an opportunity to interact with inventors, industrialists, scientists, authors, businessmen, investors, financiers, etc and get different viewpoints on the same topic.  This helps us to re-look, re-think and reposition ourselves on any topic which has various stakeholders. I learn through this process of interacting with top professionals. In order to keep ourselves abreast of new developments, we have to constantly learn. Such seminars play a useful role and are beneficial to me too.
In your opinion, what are the most important skills any young lawyer should cultivate?
As a young lawyer, when you are just starting your career in law, it can be a challenging to stay on top of everything. There seems to be an endless list of new skills and information that you need to learn. It is in fact all about getting back to basics.
As a young lawyer, you should be a good listener. When given instructions by a client or another member of your team, listen carefully. It is important that you understand what you have been asked to do. You may ask plenty of questions, take detailed notes. This may help in giving a proper response.
As a young lawyer you should develop a good communication skill: The success of a lawyer depends on the communication skill. You are as good as you communicate. You should develop good written and oral communication, paying attention to details, listen while others speak, professionalism, using office technologies like email and word processing, critical reading and comprehension, synthesizing facts and law, legal reasoning, organizational skills, interpersonal skills, working within established time constraints, issue spotting and finally decisiveness.
As a young lawyer you should learn to maintain written records. Keeping good written records can save you in times of trouble. So it is a vital discipline to learn to maintain written records.
What are the biggest challenges faced by the modern day lawyers?
The legal profession is a competitive one. Yes, it always has been, but these days—with rapid changes in the way we practice law, it seems to be even more so. The integration of worldwide financial and commercial markets has occurred at an astonishing speed over the last couple of decades. Market participants now routinely lend, borrow, invest, trade, hedge and pledge and do business in jurisdictions other than their own. They expect their lawyers to tag along with them in these global adventures.
For the lawyers, compulsory cosmopolitanism can be discomforting. It isn't just that laws and judicial procedures differ from one jurisdiction to another. It is something more subtle. Lawyers trained in different legal systems may approach legal problems, client relations, professional etiquette, ethical questions, legal drafting, and correct professional demeanor in remarkably different ways.
Nowadays, the clients' expectations are more than ever sky high and on-demand. Access to the internet provides potential clients with access to legal information at their fingertips. They are empowered by technology, and they expect that their attorneys will be proactive in finding ways to be efficient and offering options and solutions in terms of results. This can strain relationships between lawyers and their clients, which puts additional pressure on lawyers to find ways to meet these expectations.
With the access people have to information today it's becoming more common for legal clients to have done research on their own prior to speaking with their lawyers. This has changed the role of the lawyer to educating the client in new ways like sorting through reliable and unreliable information the client may have found in their research.
Technology has also allowed for the creation of various cheap legal service providers from paralegal. There is a gross oversupply of law schools and this glut still plagues the legal profession today.
These paralegal have cropped up all over the internet, city, offering low-cost legal services at very attractive proposition for those seeking what they know can be costly services.
Globalization and competition are another challenge that the lawyers face.
In today's global economy, lawyers may face barriers in expanding practices overseas.
Countries around the globe are asking themselves if easing rules for attorneys to practice in foreign countries is helpful or hurtful. There's no clear answer, and countries are handling it in various ways.
New regulations and laws constantly come. Law is an evolving subject. Lawyers have to constantly update themselves so that they are not left behind.
What is the future of Legal Profession?
Law is a dynamic field. The practice of law is changing, but it has always been changing. In the 19th century, there was a major transition from small sole practitioner type of firms with law clerks to the beginning of the modern larger firms that specializes in certain areas. With the development and invention of technology like typewriter and telephone, computer etc, the profession of law also developed in equal pace. Now modern technology allows all sorts of legal matters at one's fingertips. A good computer with access to legal research is a great leveler.  But, this world of informational technology has taken away the quality of life from many lawyers. Lawyers are bombarded with emails and other types of electronic messages from clients 24 hours a day. Going on vacation becomes almost an impossibility—at least on a vacation where one gets away from their work. Essentially law is a 24/7 practice with emails coming in day and night, on all holidays, weekends, etc. This massive and useless over-communication takes a huge amount of time, and at the same time is unproductive.
With the technology, the nature of the practice of law has begun to shift. What the future of law will look like in the next 50 years remains unknown. The fear is that it will driven by technology and not the human side. Will law remain a profession, or will law change to be a business driven by technology? Only time will be able to answer this question.
What message would you like to leave our young readers?
Be open and try to absorb and learn as much as possible. The early phase in your career is a learning phase and later on you can only get better. The more you learn, the more experience you gain. You should also try to get a good academic record and in parallel maintain good extra-curricular activities. Try to get good internship experiences.