Interviews
SHREYA SHARMA, WAVE MAKER AT THE GREY MATTER, ON WORKING AS A PARALEGAL, SWITCHING CAREERS AND HER ROLE IN A LEGAL CONSULTING & MANAGEMENT FIRM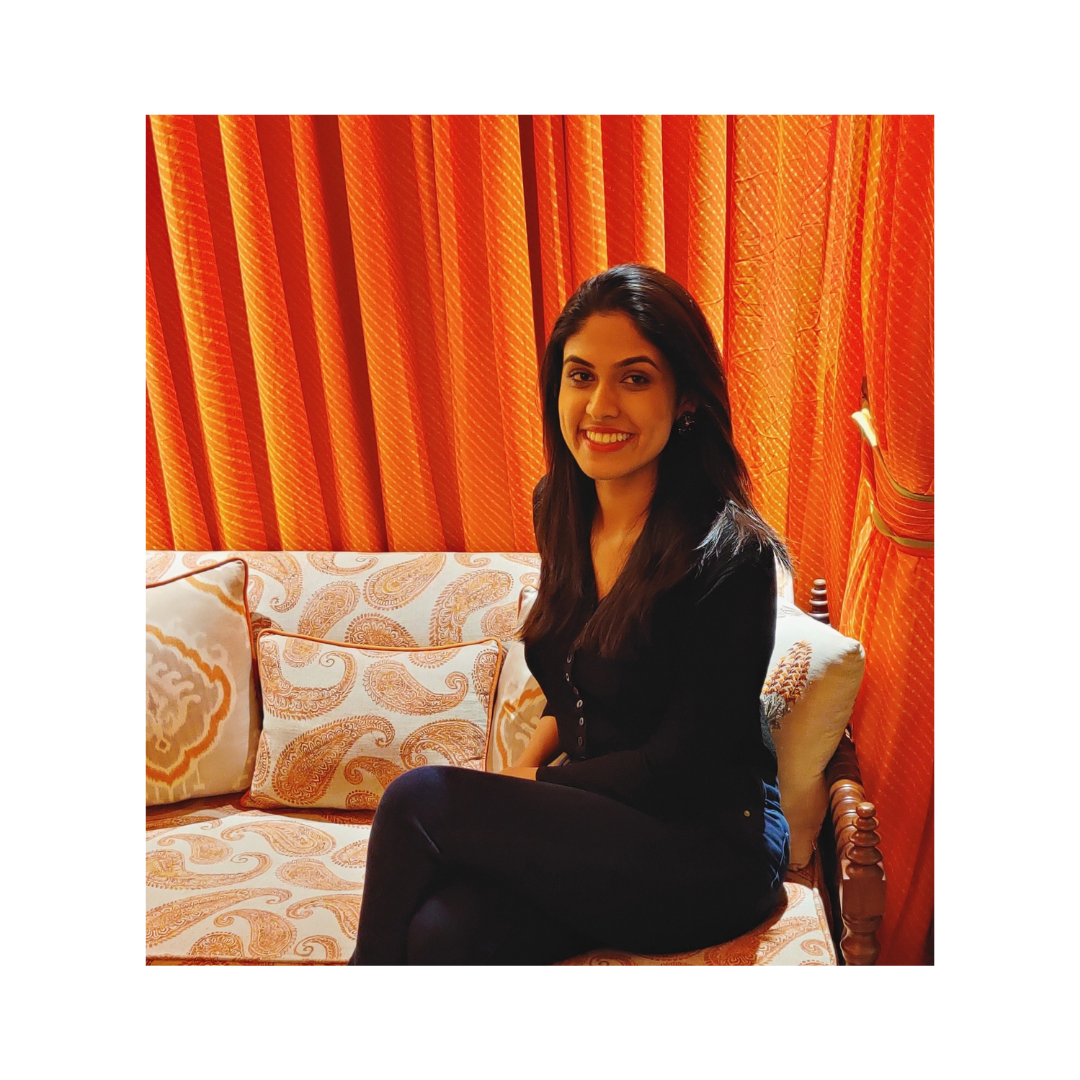 This interview has been published by Maaz Akhtar Hashmi and The SuperLawyer Team.
---
You have had quite a journey as a law student, having studied at one of the most prestigious colleges, GLC Mumbai. Did any particular incident, interest, or influence prompt you to think of pursuing law?
In May 2010, I had just finished giving my engineering entrance exams. Coincidently, around that time, one of my father's colleagues dropped off a few preparatory books for the CLAT entrance exam for somebody else. I happened to flick through the books, and this was my first introduction to law. I found the law of torts and contracts fascinating; therefore, I decided to apply for law. One month later, I was in Mumbai with a confirmed admission in GLC. Law happened by chance and then became my choice.
Being a Paralegal seems like an alien concept as the same is practised far more widely abroad. However, you worked as a paralegal at Amarchand and Mangaldas and Naik Naik and Co. Would you explain the charter of duties of a successful paralegal and how did you undertake work being one?
The definition of paralegal varies from jurisdiction to jurisdiction. In India, honestly, there is not yet a clear distinction between an intern and a paralegal. However, I understand the trend is changing, and there are paralegal diploma courses now being offered by various universities.
In my third year of law school, it was perhaps the first time that erstwhile Amarchand & Mangaldas initiated a formal paralegal program. I was amongst the first few students who were offered this opportunity from our college. GLC curriculum gave me the time to pursue a long term commitment like this one. It allowed me to get first-hand experience, more like experiential training to becoming a lawyer. We were assigned mentors who were partners in the firm. Being closely associated with the lawyers gave us the tremendous opportunity to build a rapport with them, observe and learn how they handled clients, managed their time, drafted correspondences etc. Our work included proof-reading, documentation, researching case laws, rules and regulations, drafting due diligence reports, fact-gathering, analysing and drafting legal correspondences. In addition, before delegating work, the team would take the time to set the context by explaining the client background, mandate, and issues involved, which helped us gain tangible experience instead of simply doing research. Moreover, as a paralegal, we regularly received helpful feedback to enhance our practical knowledge.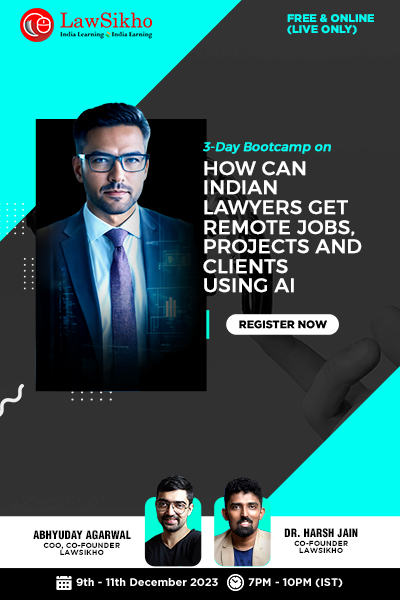 My experience at Naik Naik & Co was equally beneficial and helped me think beyond legal jargon. For me, what stood out the most were the brainstorming sessions with the senior management. I was welcomed and encouraged to share my opinion as a junior, which was an invaluable experience.
Overall, my experience taught me to do more than what is being asked for, understand and proactively anticipate what more could be needed/done. Get creative, and don't be afraid to make mistakes because no one expects you to know everything at this stage. If you get an opportunity to take up a paralegal role, approach it as a job, give it your 100%.
Having joined Naik Naik and Co., you quit after a few years and went for a Vipassana course followed by a few modelling assignments. What prompted the sudden change? Do you feel it is important for lawyers and law students to endorse the idea of career breaks?
The background to the change was due to certain prevailing factors which prompted me to make a switch. Keeping in mind the competitive atmosphere at college and my limited understanding, the only way I understood that I could become employable was to gain experience and polish my resume. This led me to intern almost throughout law school, and in my final year, I had a PPO offer in hand.
At Naik Naik & Co., there were many highs and lows. The highs included excellent training, getting the opportunity to travel across the country, interact and brief senior counsels, working on some fantastic national and international arbitrations, receiving immense acknowledgement and trust from the team. I am incredibly grateful for the exposure I received. However, the lows were the most challenging part – even though I was good at my work, I neither enjoyed nor was passionate about the practice leading to unhappiness and dissatisfaction. Ultimately, I had to step up for myself, and that's when I decided to take a break and figure out my plans. It was scary, beyond my comfort zone and definitely against the so-called norms! You can only imagine the response I must have received when I broke the news to my family and team about quitting the law!
I took a few months off to travel with my family, went for a ten-day Vipassana course (which was an eye-opener), did a few experimentations like take up a few modelling assignments, interacting with people outside of the legal field, reached out to lawyers who had quit the practice of law etc. These experiences helped me introspect.
After each internship, I highly encourage law students to take stock of what worked for them and what did not. By that, I don't just mean which field of law interests you but also, what are your driving factors? What motivates you? When did you feel the most proactive? Why were some days more fun than others? You see, the point of an internship is not just to learn how to become a lawyer; it is also an invaluable opportunity to learn about yourself. I say this because, in the long run, you can only sustain happily in a profession if it aligns with your nature and personality.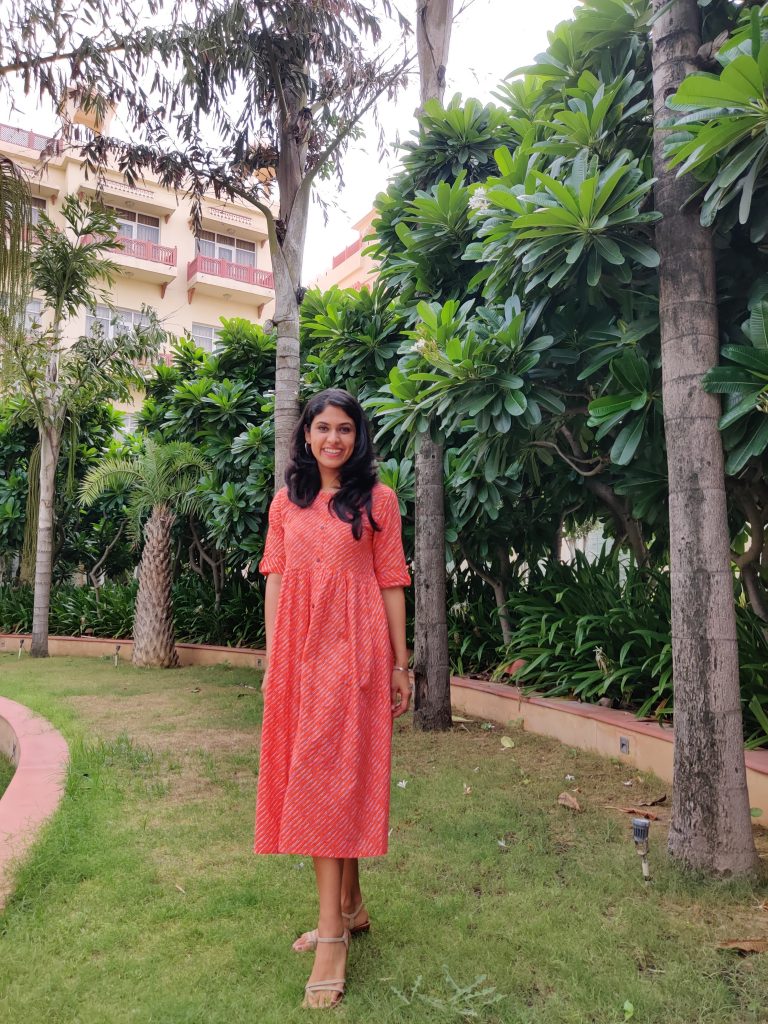 In 2017 you joined AZB & Partners as a business development manager. Indeed, this process involves a fair understanding of the business and legal aspects. How did you prepare for such a role, and do you believe roles like these are becoming increasingly popular in law firms?
Business development for any law firm is crucial for growth; however, no formal training/course is available yet. Over the last few years, BD roles (including internships) at law firms have become increasingly popular as firms have realised their importance in growing their legal practice.
I reached out to Neha Kashyap (who continues to be my colleague and dear friend) on LinkedIn. At that time, she was heading the business development vertical at AZB & Partners. I found out from her about an opening in the BD vertical at the firm and applied for it. As a non-practising lawyer, AZB & Partners was a whole new world for me. Fascinating, challenging and intimidating all in one. My previous experience and on-the-job training under Zia Mody's guidance helped me learn about the field.
Additionally, I learnt a lot by simply watching the senior management lead in this space. With my legal background and experience, I found business development in law firms exciting and to my liking.
It's been quoted by your colleagues that you are not afraid to speak your mind while you have still maintained relationships professionally. Could you please explain to our readers the fine line between being assertive and playing in a team?
I have always admired people who could clearly express their thoughts and opinions. There were multiple instances in the past when I used to hold back and hide what I believed in or what I wanted, including the time I wanted to quit law. I was fearful of being either judged, mocked, challenged by others or afraid I might displease someone, and that left me feeling stressed and under-confident. I had to learn how to be assertive. It is not about getting aggressive or dismissive; it is about being respectful and welcoming everybody's point of view, including your own and coming up with a mutually viable solution.
Since your college days, you were always involved with law firms, and in 2018 you finally started your consulting journey at The Grey Matter. Was that transition planned or a leap of faith? What did you find exciting with legal management and consulting?
For me, the transition was a mix of very little planning, a leap of faith, confidence in myself and my team, and a lot of curiosity to see what more could happen. By this time, I had understood growth and comfort could not co-exist. It was time to take some risks.
Meeting a variety of law firms – start-up, boutique, small/mid-size and even individual lawyers has been an exciting experience. Each has its unique journey, culture, aspirations, personality, management and working styles. Their uniqueness is what helps us serve novelty in this field. It gives us the freedom, flexibility and opportunity to innovate and develop customised solutions for them. Our unique selling proposition (USP) is identifying best practices that align with the firm's personality. Another aspect has been to observe how effortlessly law firms have welcomed this relatively new concept of practice management consulting. I think above all, the most exciting part is how much fun and learning I have experienced along the way.
The Grey Matter consults on a variety of issues and is also involved in law firm management. How much do you think the organization has succeeded in delivering value and innovative services to clients in the legal sector?
In 2018, we began with a focus on advising only small and mid-size law firms, primarily on practice development and law firm management. The intent was simple – we wanted to leave the lawyering to the lawyers while providing intelligent help with managing and running their practice.
Over the last few years, our offerings have evolved significantly purely based on client feedback and their evolving requirements. Under The Grey Matter umbrella, we advise and assist law firms of different sizes and structures on firm and individual branding, practice development, law firm management, relationship development, corporate communications, strategic business planning, tailor-made BD solutions, market research, internal process management, content overhaul, website development, digital visibility and identifying the right technology expert etc.
We are incredibly grateful to have received repeated mandates from existing clients, new references from colleagues and clients from time to time, and seasonal projects from top tier firms. I believe success is subjective, and for us, our primary aim was to become trusted advisors to our clients, and we have achieved that mark for ourselves.
As part of The Grey Matter, you host a live Instagram interview called the 'Dareact Series' every Friday, whereby individuals who took up alternate careers and worked in unconventional roles share their experiences. What was the thought process behind introducing such a series? How do you think it has furthered the goal of what The Grey Matter stands for?
The Grey Matter is a niche team of qualified lawyers. In 2020 as the pandemic hit, we had the time to realise and ruminate on the things that truly mattered to us. We looked inward and wondered how we all would have loved to understand what other options were available to us at some point during the lawyer life. We believe in the power of storytelling, for these stories can motivate, uplift, and encourage people to overcome their doubts and fear, and that's how we put together the #Dareact conversation series featuring lawyers who chose Dareact over bare acts. Dareact is one of our passion projects. We have had journalists who studied the law to add value to their reporting, lawyers who are cricket umpires, fashion designers and entrepreneurs, fitness entrepreneurs, and many others. The love and acknowledgement received from law students and fraternity members on the series have been exceedingly gratifying.
Our #Dareact conversations take place on Fridays at 5 pm live on @thegreymatterllp
You are a certified NLP Coach Practitioner. Could you explain to our readers what exactly this is and how this course helped you develop personally and professionally?
NLP stands for Neuro-Linguistic Programming. NLP tools are practical ways to understand our minds, control & manage our beliefs and influences and make behaviour choices. It helps in developing our logical, emotional and intuitive intelligence, thereby achieving desired outcomes.
As a lawyer, besides technical knowledge, what makes you stand out and be unique is how you lead your team and clients. Skills such as communication (verbal & non-verbal), rapport building, persuasive negotiation, influencing, building trust, a better understanding of client's needs are the most sought after in the industry. Yet, so little time is invested in polishing these skills. NLP incorporates many such elements to help professionals operate effectively and smoothly.
NLP, in particular, helped in breaking my limiting thinking patterns, improving perceptions and getting a better understanding of myself and others. It also helped me communicate effectively by choosing thoughts, emotions and actions proactively.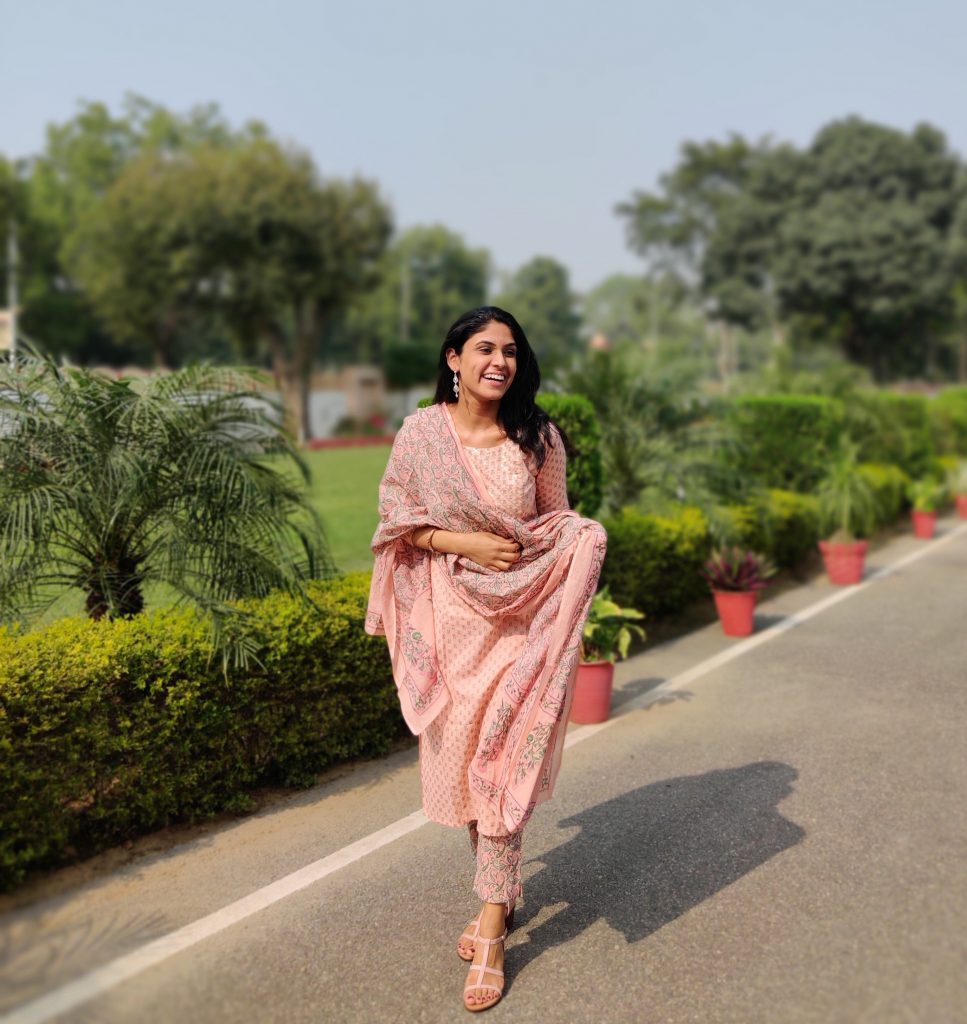 You have been an advocate of mental health, whether being an NLP coach or having your own Instagram page that speaks extensively about happiness in one's life. Do you feel firms and practitioners in the field of law forget these qualities? What would be your recommendations for a systemic change whereby mental health is given priority?
In a demanding and competitive profession like law, cases of burnout and palpable stress have become relatively common. Despite being highly educated and accomplished in this intellectually stimulating career, one often tends to have little self-awareness and emotional regulation training. As a result, when significant stressors and challenges knock on our doors, we lack the tools to navigate our way efficiently. This affects our emotional well-being (happiness and joy), which ultimately interferes with the quality of our lawyering, professional decision making and business relationships.
Managing stress and keeping a positive mindset can undoubtedly be challenging with notoriously long work hours, tight deadlines, and pressure to appear tough and invulnerable to clients. However, a systematic change can begin with first acknowledging the situation for what it is, understanding the inevitable correlation between emotional well-being and cognitive performance, taking responsibility, increasing awareness and then effectively implementing requisite changes.
I believe the change is slow but has commenced. It has been heartening to see a few law firms focusing on initiatives to create awareness about the importance of emotional well-being and setting up practices to promote and enhance lawyer wellness.
You are the perfect embodiment of working hard and playing harder as a professional yoga practitioner, an expressive dancer, and a voracious reader. How do you strive towards a good work-life balance with a busy corporate life and law?
I consider myself to be a work in progress. It will always be a process of continuous learning. Having said that, I am grateful to be working with team members who believe in working smart, having a lot of fun and pursuing hobbies. We welcome days of hyper-focus where it's all about the hustle, as well as days of scattering focus where it's less about doing tasks but more about "being" creative, doing things we love because that's what ultimately kindles our grey matter. 🙂
What would be your advice to all the people who look up to you as their inspiration, and want to reach the same height as yours in social as well as in a professional context?
I recommend developing a curious nature because it removes the pressure of figuring everything out and opens up possibilities one could never have fathomed otherwise. Choose to have a lot of fun, in whatever work you do. Lastly, always know that success is subjective. You get to decide your definition and not the society.
---
Get in touch with: