Shriya Maini graduated first in class from Gujarat National Law University, Gandhinagar in 2013 with four gold medals, including that of Best Student. Thereafter, she joined the Litigation department of Amarchand Mangaldas & Suresh A. Shroff, New Delhi as an Associate in their Dispute Resolution Team. After working there for a few months, she paid heed to her calling and is pursuing the Bachelor of Civil Law Programme from Oxford on a full scholarship. In this interview, she talks about the difference in pedagogy between Indian and Foreign institutes and the relevancy of a traditional BCL degree for litigation practice.
We took this opportunity to ask her about:
Experience working in the litigation department of Amarchand & Mangaldas
Importance of Internships
Choosing BCL from Oxford over LL.M from Cambridge
Writing a proper SOP for an LL.M
Applying for different types of Scholarships for high studies
Tell us a bit about yourself. What motivated you to choose law for a career?
If I were to answer this question absolutely honestly, I never really wanted to study law. Though, in retrospect, my family lineage reveals a close legal association (my grandfather retired from the Indian Home Ministry and my father is a practising lawyer), I don't think I was ever motivated to make a career out of law as such. I was busy exploring the scientific world and was rather intrigued by it. I faired well in my A Levels and decided to follow my mother's footsteps and pursue a career in medicine. Little did I know that future had something else in store for me! Over one of the many dinner table conversations, my grandfather casually mentioned how a centralized national level entrance examination called CLAT was being organized for the very first time for direct admissions to law school. I did not even know of the existence of National Law Universities until then and was reading their names for the first time on the examination brochure. To me this seemed very alluring, as a back up option, in the event that I failed my pre-medical tests. Besides, the examination (fortunately) had no negative marking. A week later, I was walked out of the hall, immensely proud of the fact that I had attempted every question on board, correct or not. Once the results came out, GNLU fell into my lap. I suppose I got lucky with my guesswork! Being a devoted daddy's girl, I decided not to walk out on him, packed my bags and took the plunge. Hence, law happened purely by chance and not choice.
How did you plan your internships? Were they all meticulously planned or did they just happen to you as you went through law school? Any tips you would like to share with people who want to intern at top-notch firms?
As my vita indicates, I didn't have a strict 'to-be followed' normative pattern of internships. However, I consistently endeavoured to intern at each and every place that I possibly could, be it chambers or law firms. I was sure that wherever I interned, I would substantially gain technical proficiency for my knowledge and experience, both were limited. In effect, I knew I had nothing to lose. Hence, on one hand, I thoroughly explored the corridors of the Supreme Court and Delhi High Court and on the other, I vacationed every year with commercial law firms, such as Amarchand Mangaldas & Suresh A. Shroff, Dua Associates and Jyoti Sagar Associates. Such a wide-range of internship opportunities helped me understand the everyday working and nuances of laws, be it civil, criminal or commercial.
In the penultimate year of law school, I realized that my calling was only in Court. I was drawn towards litigation and the internships most definitely, opened me to a whole new world. I interned twice in the litigation team of Amarchand Mangaldas & Suresh A. Shroff, New Delhi under the guidance and supervision of Mr. V.P.Singh, one of the most dynamic partners of the firm. I had a fantastic experience interning with him. He had a galaxy of juniors assisting him who made the experience even more worthwhile.
Likewise, by the end of third year, I advise all law students to have a fair idea of what they want to do. I believe the last two years are very crucial when it comes to painting career silhouettes, the so called deal makers or breakers. Hence, I strongly advise that if you haven't already had some form of internship exposure, now is the time to get that on your CV. It would be a good idea to split the law school tenure of five years into a 3+2 structure and avidly apply for varied internship openings until the third year. Explore what you enjoy, much like the hit and trial method. I would also advise all law students to acquaint themselves with the backgrounds of firms, judges, lawyers and wherever they are making Internship applications, so that they can make an informed choice about joining them. The importance of a tailored CV cannot and must not be underestimated at any cost. I would also caution that the fourth and fifth year, being most important could be channelized towards improving one's CGPA as much as possible. I can now affirm that though top-notch firms do not solely and specifically look for a high GPA, but it makes for a fine impression if your CGPA is more than respectable. It gives you that 'added-edge'.
Right after graduation you got to join the Litigation team of AMSS. How did the appointment take place?
I secured a job with AMSS all thanks to GNLU's Committee on Recruitment Affairs (CRA). As a core college body, CRA annually facilitates students and recruiters, on a rolling basis for on as well as off campus recruitments. I was one of the few lucky ones to grab an internship with the Litigation Team of AMSS, in my penultimate year of graduation. The selection was purely based on class rank. I vacationed once again during the winters and six months later, on the College's zero day, I was offered a job in their Dispute Resolution Team (Litigation and Arbitration).
What all came under your responsibility at AMSS? How was your first visit to court?
I was rather lucky to work with some of the most hardworking people in the litigation practice at AMSS. My area of work encompassed commercial litigation and arbitration. Within the team, our supervising partner had allotted a couple of matters to each one of us. I was given an opportunity to work on an international commercial arbitration at a very early stage in my career. I worked under the leadership of some of the best people in the fraternity and handled these matters from scuff. I also drafted the first cuts of Rejoinders for a matter. On a lighter note, if I could pick one responsibility that truly came my way at AMSS, it was drafting e-mails. I learnt the significant skill of 'written communication', its necessity and nuances. Though challenging and interesting, these months made me actively re-think my options and pursuits. While I spent hours drafting legal documents and e-mails before a bare computer screen, some part of me began to miss the ambience and actual working of a Courtroom.
Is it true that it is not possible to get a job in a top tier law firm without top grades and being in the top of the class?
I am often asked this question. Being brutally honest, top tier law firms often filter students on the basis of class ranks and/or scores. Good grades most definitely matter, at least while securing internships. Unless you are offered a PPO based on your performance during an internship, even during recruitment, most top law firms are bound to take grades most seriously. This is purely due to the fact that a high CGPA depicts an academically consistent upward moving graph. However, I believe that moots and publications could also be an equally essential pointer when it comes to specialized interests. By this I mean that for a law student specifically interested in International Taxation, a paper publication or mooting experience at Nani Palkhiwala could silently speak volumes during a recruitment interview.
What prompted you to decide to leave the largest law firm and venture out at as a sole practitioner?
It was the same year, infact within a span of five months that I decided to leave AMSS and venture into entrepreneurial practice. Amidst sleepless nights and long office hours, I was at crossroads with my passion for 'learning and living the law'. I would often feel academically stagnated while making document summaries, indexing compilations or drafting e-mails. One of those mundane Monday mornings when I had to report to the office at 8, I turned the wheel to reach Court instead. Yes, I admit that it was rather drastic and bold a call to take at such an early point of my age and career. Friends and family tried convincing me otherwise cautioning how hard-hitting litigation practice could be.
Had it not been for the latter half of the year when I practised at the Supreme Court and Delhi High Court, I would not have been able to secure a scholarship for the BCL at Oxford. Hence, I firmly believe if you are true to your work, you shall most definitely reap its results, if not today then tomorrow.
Would you say being from a family of lawyers helped you in forming your practice? How did you find your mentor? How important is a mentor in the field of litigation?
After a brief stint at AMSS, I devoted the next 7 months to independent legal practice. It would be wrong for me to shy away from admitting that my father was the sole reason I could pivot my practice from the position at which I had left AMSS. I was fortunate to land a few cases, which were handed over to me by my father. They were a mixed bag of both, civil and criminal. He gave me a tiny working chair in the chamber apart from full freedom to not only strategize, draft and file matters but also argue them. Before I knew it, I was running a mini-office with 4-5 odd matters.
So, I didn't have to find a mentor! He was right there, my father. I think it is very important to have a mentor who would guide you through the myriad experiences of life, especially when we make the strategic shift from law school to the real world of practice, which can be very demanding. The two stages are immensely different and challenging in more ways than one. Law school demands academic mentoring where a guide's role may be limited to ensuring his student performs well and steers on the right path of intelligible growth. However, at the professional level, especially in the field of litigation which is plagued with cut throat competition, it is rather difficult to perform without a mentor. My father would discuss each and every line of a case with me and always shadow me in Court, even if I was the one arguing. To him, the sole rules of survival in litigation practice were to consistently work hard, be true to your profession and never turn a client back. I hope the same would benefit some of you law students as well.
Which universities did you apply for LL.M? How did you go about choosing which college to go to for your LL.M.? Did you ever consider Indian colleges for LL.M. now that they are also offering one-year course?
When I began to practice, I realized that to deal with the complexity of legal and social issues, a mere Bachelors degree would not suffice. For law to evolve, it had to be understood and reasoned, not imitated and blindly followed. I decided to pursue my intellectual drive and made applications to three U.K. law Universities, including Oxford and Cambridge. I specifically did not apply to any of the U.S. law colleges for I was determined to stick to a common law background. It is ironical that now I read a lot of American case-laws, in particular contrasting the civil law approaches as opposed to the common law ones. Within the U.K., my most obvious choice was the Ox-bridge duo.
Though I didn't personally consider an Indian LL.M, I am sure it has much to offer. However, from my limited experience of studying my undergraduate degree at an Indian law school, I firmly believe that in terms of teaching methodology and content, we still have a long way to go. I understand that cost could be a pinching factor, but an international exposure with the most intelligent minds of the world is totally worth it.
How did you plan your SoP? Please share your SoP with us. Please share some tips for a successful application.
I'd like to first answer the second limb of the question. There is no set recipe of making a successful LL.M Application. A good idea could be to first zero down on a country and then pick colleges accordingly, depending upon your subject interest and of course, University reputation. You could easily find U.K. University ratings on weblinks such as http://www.topuniversities.com/university-rankings/university-subject-rankings/2014/law-legal-studies.
These could be indeed helpful to begin with. Another piece of advice would be to filter about 5 Universities and make Applications to only those. On a personal note, I spoke to a lot of people, discussing and debating at length how the BCL was different from a conventional LL.M. Hence, I believe interacting with seniors could most definitely be an enlightening experience to help you choose a college.
Coming to first part of the question now, an SoP should exactly be structured on the lines of the questions you have put forth in this interview. To elucidate, an SoP must explain why you're applying to a particular University and not any other on the list. Akin matrimonial ads, SoPs in effect are intended to sell oneself in more ways than one, preferably subtle. A good head start could be to divide the SoP into three paragraphs, the first being a general introduction about who you are, where you're coming from and what you do. The second could be about what you want to do in the future, perhaps stating a subject focus. I also suggest you add a personal touch to an SoP and include a life story or specific incident reasoning how the same prompted you to take up higher studies. For instance, there are a couple of people I know who wanted to specialize in Medical Law and Ethics and they applied to Oxford, describing at length in their SoP a heart wrenching medical story of losing a loved one.
Another important thing to keep in mind is tailoring the SoP to suit each college. For instance, Oxford SoP must not run beyond two pages. So, an SoP for LSE or Cambridge could be fairly descriptive and detailed, but an Oxford SoP must be very crisp and coherent. You could end your SoP with a paragraph about how you could contribute as an Asian lawyer in the room.
And yes, I would be more than willing to share my SoP with you all.
Click here to download the Statement of Purpose
You had decided to pursue BCL from Oxford University over Cambridge. Any specific reasons for that? How relevant would be a traditional BCL degree for your litigation practice?
Yes, I was fortunate to have been admitted to both, the BCL (Bachelor of Civil Law) at Oxford and LL.M (Masters in Law) at Cambridge. After thorough deliberation and critical evaluation, I decided to pick the BCL over the Cambridge LL.M. Knowing that it is one of the most rigorous taught Masters in the world, I decided to challenge myself yet again. While the Cambridge LL.M is often picked by those interested in International Law or specifically Corporate Law, the Oxford BCL is definitely more litigation oriented. Hence, I naturally picked the BCL. There is another slightly less known course called the MLF (Masters in Law and Finance) which is jointly taught by the School of Business and Law at Oxford and those of you who are keen in a commerce background could definitely have a look at that.
Another reason why I chose the BCL was the unique teaching method of Tutorials. Every term (we have trimesters at Oxford), our tutor discusses the erstwhile seminars and lectures with each and every student, in person, in effect clarifying and revising the course content. Students are given a list of questions prior to every tutorial, of which they must attempt one in writing and submit to their tutor a day before the personal session. Such an exercise is immensely helpful for students are well prepared to answer questions well in advance of the examinations. The tutorial system of teaching is unique to Oxford and hence, I would advertise the BCL even more strongly.
I would be better equipped to answer the second question a year later. However, from hearsay sources and personal interaction with ex-BCL graduates, I can assure you all that the degree most definitely gives you a cutting edge, in terms of legal knowledge and presentation. It pushes you to think out of the box and to some extent challenge the existing laws, aimed at the formulation of ground-breaking legal arguments. Hence, the precedent based litigation practice in India could benefit multi-folds from a holistic and global degree, such as the BCL.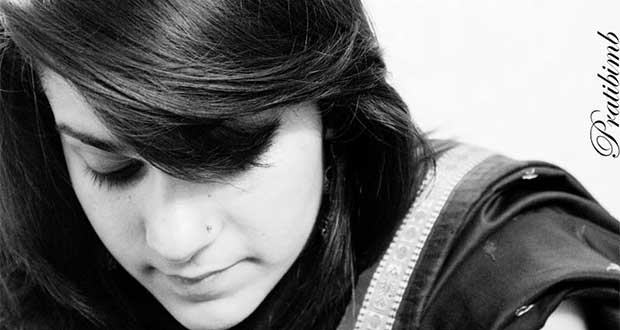 What should one do differently in college if he wants to pursue higher studies after graduation? Would you suggest having a brief work experience before applying for LL.M?
There is nothing particularly different that one must do as a prospective Masters student. However, in order to get a Scholarship/funding, it is essential that students keep the following in mind. Apart from consistently studying hard and smart for five years, maintaining high CGPAs and participating in a few moots or ensuring a couple of publications, one should apply well in advance if he or she intends to pursue higher studies. Applications open a year prior to admissions and in the U.K. Universities List, Cambridge is the first deadline to be met. Next is Oxford and then the others.
Each Application has a scholarship column which all Applicants must tick in the affirmative. These ensure that wherever possible, University/college funding would automatically consider the Applicant's request for scholarship or fees waiver. I was fortunate to have received the Dr Mrs Ambriti Salve Scholarship 2014-15 and the Bodh Raj Sawhny Memorial Trust Scholarship 2014-15 from the University of Oxford, Exeter College and hence, my studies are fully funded. In a nutshell, I would advice all law students to try and procure scholarships, researching well in advance the criteria for each, be it Inlaks, Aga Khan or the Commonwealth and accordingly, tailor your CV during law school.
I personally believe a year's work experience was the sole reason for me having made the cut for the Salve Scholarship. I definitely feel more confident, relaxed and sure of myself than I was when I stepped fresh out of law school. The whole Oxford experience could rather be very overwhelming and emotionally take a toll on someone who, fresh out of law school has not ventured into the real world so to say.
Please tell us about how you applied to these abovementioned scholarships and ultimately got selected for them. What according to you is a good profile for scholarships like these?
I was fortunate to have received the Dr. Mrs. Ambriti Salve Scholarship and Bodh Raj Sawhny Memorial Trust scholarship for the academic year 2014-15. Following a generous gift made by Mr Harish Salve, a Friend of Exeter College, University of Oxford, the scholarship is awarded each year on the basis of academic excellence to an Indian student reading for the BCL. The Salve Scholarship fully funds my tuition fees, besides granting me a cover for my living expenses.
No, I did not make any separate Applications for the abovementioned scholarships. In fact, both of them are College linked, i.e. awarded by the Exeter College, University of Oxford. For such scholarships, you just have to tick the relevant box (affirming you want any and all type of funding available at Oxford) within the main Application that you make for the BCL. However, it would be a good idea to browse through the College websites and have a look at specific scholarships, course wise. These could require a separate application or additional documents. For instance, a useful link where you all could start from would be the official webpage of Oxford enumerating the funding options available –
http://www.law.ox.ac.uk/postgraduate/scholarships.php.
There is also a similar provision on the Cambridge GRADSAF for Commonwealth and Gates Scholarships, which you must apply for. No separate Application (only another SoP) is required for the same.
The other kinds of scholarships are the ones offered by Indian organizations and donor trusts, such as Aga Khan, Narotam Sekhsaria etc. These are also worth applying for but require separate Applications to be made once you have received your offer of admission. Hence, call for such scholarships are usually doled out after March end.
I guess I was lucky and blessed to have received such a mammoth funding award. I cannot pin point and say how the selection process exactly works but I could share with you some indicators, which could be of help.
Firstly, it is necessary to have good grades and by this I mean, try and maintain a class rank within the first three of your batch. Secondly, it would be a good idea to pursue extra-circulars such as moots and publications in college. These look very attractive on a scholarship profile. I would also suggest that if the scholarship Application requires a write-up, play up your 'need' for funds factor.
Lastly, you must be able to demonstrate why you wish to undertake studies in a particular subject specific to a College/University. I think preparing answers to these questions would be more than sufficient to organically create a decent scholarship profile.
Given a chance to turn back the clock would you have done anything differently from what you've done?
No doubt, I have taken some rather risky decisions to pursue what I truly believed in and felt was right for me then. However, I am very satisfied with each of those and stand by them even today. Having tasted the flavours of the commercial world, I am now actively involved in academia, living the law much closer than I could ever imagine. I am thoroughly enjoying and doing what I best like to – 'studying'. Hence, even if I was given a hundred chances to turn the clock back and do things differently, I'd never do so.
Lastly, what would be your message to a law student who is yet to decide his/her career?
My only message to a law student who is at the brink of deciding his/her career would be to have the courage to follow your heart and grit to pull off your plan once you decide to do something different. Just because one of the paths at the crossroad appears financially alluring, it could prove to be rather professionally unpleasant. With age on your side, give yourself a complete gamut of experiences that a lawyer could have without regretting a single decision whatsoever.
Photo Credits: Pratibimb