Khushi Pandya is a currently a Doctoral Researcher at University of Westminster. She is an alumnus of Maharaja Sayajirao University of Baroda. She pursued her LL.M in International Commercial Law from University of Westminster. She was a practising advocate before the Gujarat High Court. She has also served as a Grievance Redressal & Legal Consultant at Woman & Child Development Department, Government of Gujarat.
In this interview she talks about:
LL.M and Ph.D from the University of Westminster
Tips on SOPs, Recommendation Letters and publications
Practising at the High Court of Gujarat
Working as a Legal Consultant in a Government Department
Given that most of our readers are law students and young lawyers, how will you introduce yourself to them?
Hello! I am Khushi Pandya, currently a Doctoral Researcher at University of Westminster, London. I am a proud alumnus of Maharaja Sayajirao University of Baroda, India from where I read my law degree – B.A. LL.B.  I have done my LLM in International Commercial Law from University of Westminster, London in 2011-2012. I was a practising advocate before the Gujarat High Court, State Legal Consultant with Government of Gujarat and a proud volunteer engaged with Mahiti Adhikari Gujarat Pahel. I hold an ordinary and average kind of student profile. I belong to Ahmedabad, Gujarat and have completed my schooling in the vernacular.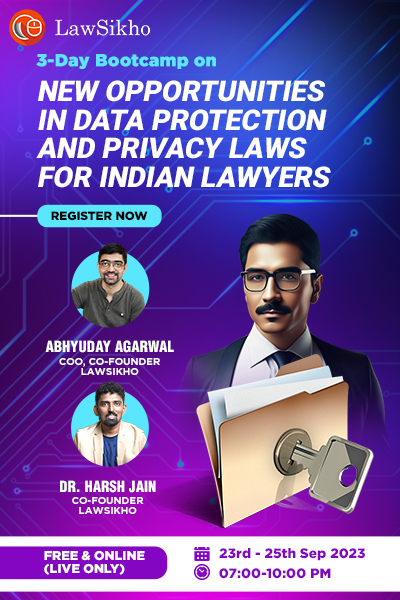 How did you gravitate towards law? Tell us about your college life at  Maharaja Sayajirao University of Baroda. What activities did you partake in?
Well, my inclination to pursue law developed as early as Class 10. My father is a journalist based in Ahmedabad and was extensively engaged from 1996 to 2005 covering various feature stories involving human rights issues or rather, I would say, stories which outline the common man's struggle for getting what they are entitled to under the laws of our country. Hence, from the age of 8-9, consciously or sub-consciously I too, was associated with the thoughts and stories he used to share with his fellow colleagues and it gradually developed my interest in the subject. My father's profession indirectly provided me a platform to understand that in reality, the struggle for rights has somehow become a part of an ordinary man's life. By the time I reached Class 9 or 10, I very well understood that law is the mechanism which helps people to redress their grievances against many odds.  I completed my schooling in 2005 and chose MSU to pursue five years integrated law course – B.A. LL.B. I was in the first batch of integrated law course- B.A. LL.B at Baroda School of Legal Studies, Faculty of Law, The M. S. University of Baroda and it had all the factors you come across by being the first batch of any Course and that was mostly related to infrastructure and scarcity thereof. But renowned and experienced faculty members played very a important role during this time to nurture students' knowledge and perspective as budding lawyers. Having renowned mentors help you a lot in getting insight of practical aspects of law. Faculty of Law, MSU gave many Justices in various High Court and Supreme Court, Advocate General, Government Pleaders, Senior Advocates and it has helped us extensively.
At the same time, one should remember that MSU is the only residential University of Gujarat and it has its positive aspects. Like any college student, I have enjoyed a lot for five years. As one of my favourite writers C.K. Bakshi has rightly said that, "You learn more from outside of class than from within four walls of a classroom." MSU provided me many opportunities to explore and expand my vision – be it extensive and intense election process, weeklong Youth Festival or cosmopolitan environment.
As far as academic activities are concerned, I was ordinarily involved with studies throughout five years. During the first year of study, I was kind of an obedient student but in the following years I have bunked many classes and have spent time in the canteen discussing various developments in legal and political field. I have always scored well in semester examinations without any ATKT. I was overall a good student. Apart from day to day studies I have participated in various Legal Research and Writing Competitions/Seminars/Workshops – both in English and Gujarati language and have performed well too.
As far as extra-curricular activities are concerned – I have extensively participated in various activities during Youth Festivals like –story and poetry writing competitions, debate or poetry recitation. I topped in Story and Poetry Writing Competition for two consecutive academic years.
By and large those five years at BSLS, MSU were extra-ordinary in every sphere – it gave me a lawyer's perspective by observing all facets of University life.
 What were your areas of interest during your graduation? How did you go about developing expertise and knowledge in these areas?
Ever since I decided to take up law as a career, my entire consideration was towards issues which affect human life. Hence, during my college days my area of interest remained more towards Human Rights or instead should I say my inclination was towards Human Rights based approach. I was associated with a voluntary group which runs a legal aid clinic and focuses on legal awareness. Stories from people who came to attend such programmes are much more interesting and a kind of reality-check. Expertise come with years of practise but the various internships I undertook have definitely helped me to develop my perspective. Talking with seniors/fellow colleagues/clients, attending office helps you to gain knowledge and practical aspects of legal procedures  and that's how you understand things. For practising law you need to understand practical aspects more; of course, books do help you but you need to understand what is termed by practising advocates as "Court Craft".
After graduation, you started practicing before the Gujarat High Court. What kind of difficulties did you face during that period? How did you overcome them? How would you describe your experience as?
After graduation, I joined the Chambers of Dr. Mukul Sinha at High Court of Gujarat in May 2010 and trained until August 2011. I would say the experience was simply the best in each aspect – the kind of comfort and freedom you get as a fresher, I was made part of all kinds of discussions, I was allowed to participate in all court matters, I had access to all infrastructures and I learnt a lot. The reason behind mentioning all these is that 'law firm culture' is not yet developed in Ahmedabad and there are very few juniors – esspecially anyone without a background in the legal profession who get such freedom and liberty and comfort to work with Senior Advocates.
My experience as a junior member at the Bar was fair enough. I was exposed to a variety of matters in this short span like – matters pertaining to service law, contempt law, furlough applications, constitutional matters and few other matters involving civil rights of people against politically motivated actions.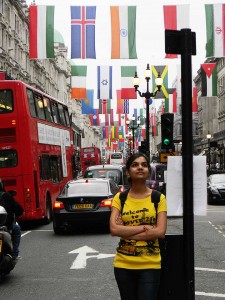 What made you pursue your LL.M from University of Westminster, London?  How would you describe your experience as? Tell us about the course structure and specialization of Master of Laws at University of Westminster?
After working at Gujarat High Court I felt that exposure in foreign country to pursue Masters Degree in Law would be worth it. At the root of making the decision to pursue LL.M from abroad was just to get exposure – both professionally and personally. Also, the idea of going back to the classroom is always fascinating one. I made a decision in May 2011 that I want to study further and started searching for Universities and short listed a few Universities in UK. I got offers from Queen Mary, Nottingham, Durham, Birmingham and Westminster. I was awarded the Taught LL.M Scholarships 2011-12 – a fee waiver scholarship at University of Birmingham. But somehow I finalised University of Westminster to pursue my LL.M.
The prime reason behind choosing UoW was faculty members – Dr Reza Banekar, Richard Earle, Adam Samuel, Dr Aurora Voiculescu, Simon Newman, John Flood, Joseph Tanega and many more. All of them are oceans of knowledge and I was lucky to have mentors like them. Classroom discussions and lectures were interactive in nature and it helped me a lot in developing a skill to speak up my mind and raising my views to a larger audience.
LL.M Course at UoW is divided into  7 modules – two compulsory modules and they were : Foundations of International Commercial Law and Dissertation; five  optional modules and I took up : International Commercial Litigation, International Commercial Arbitration, Comparative Commercial Arbitration, Corporate Social Responsibility, Business and Law and Research Methodology. The course is of 180 credits – 6 modules comprising of 20 credits each and dissertation module comprising 60 credits.
The assessment method is totally different from the one we have in LL.M courses in India. Assessment of one module is divided in two or three parts – open book class room exam, research essay, assignment to finish from morning to afternoon and problem solving questions.  Further, Masters Degree in Law from UoW requires its students to answer their questions within a specific word limit and it nurtures your habit to frame your arguments in a most precise manner. Gradually it developed the skill to reach your audience in few words.
One of the other reasons behind choosing Westminster was that it is situated in the heart of London – just a minute walk from Oxford Circus tube Station!.
Most fascinating and important part about studying at UoW was its library service and kind of resources you get for your research – it was simply the best.
What are the key ingredients of a well written SOP? Can you make it personal? Any tip to those making their SOPs? What might be the one mistake that the majority make?
Well, there is no strict formula to write an SOP. It varies from  need to need and as far as SOP for a course in a University abroad is concerned, they provide you a frame within which you have to explain yourself and that is too general and simple. My personal belief is that a well written SOP should be free of any jargon. When any organisation asks you to write a Statement of Purpose, it has to be your statement behind your inclination to take up something and your objective behind the same can be anything – personal reason, fascination, or just like that. A well written SOP, as per my opinion, can include reason to join a specific course – personal reason or any professional mileage you may get after completing that course. My suggestion rather than a tip to those making their SOPs is: write your SOP at your own, don't copy from others' SOP and most importantly – your consultant for higher education abroad is not supposed to write your SOP, it's you who has to write it and penning down your mind might take up a day or two, but at the end it will exactly reflect your mind and would be far better from a stereotypical SOP written by your Consultant. I would certainly say that majority of students who consult Foreign Education Advisors leave it up to them to write one. Please don't do so.
Writing an SOP for applying for a scholarship/studentship equally requires you to pen down your need to seek financial assistance. When the SOP is for a scholarship, don't embark solely on your achievements or need. All you can do is, collaborate your achievements, need and the benefit you are going to get after completion of the course.
As far as writing down your thoughts is concerned, to sum up I would quote Friedrich Nietzsche that, "Style ought to prove that one believes in an idea; not only that one thinks it but also feels it."
I believe writing down your thoughts and perspective will definitely make a good SOP and  it has certainly helped me to get the Law Research Studentship Award to pursue Ph.D at UoW.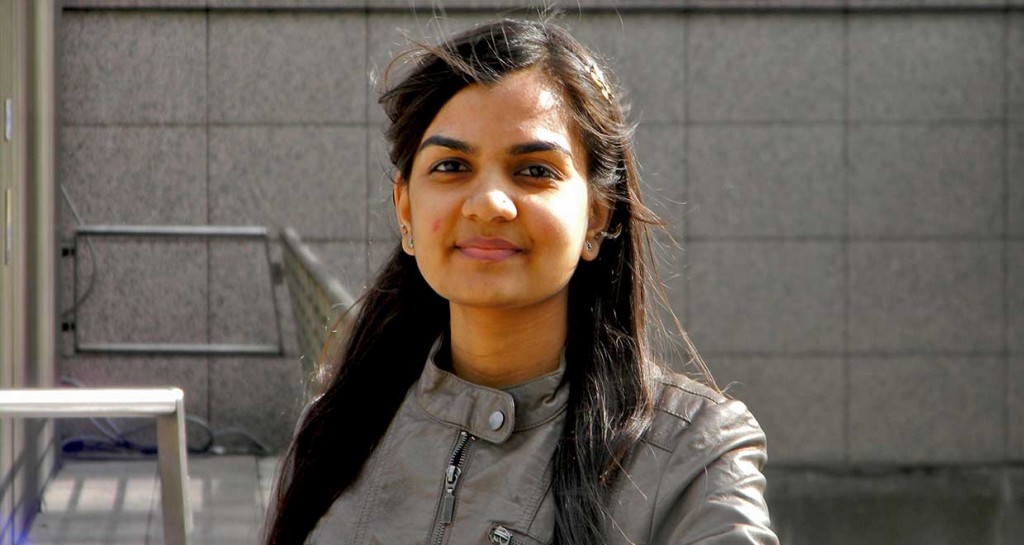 Do you think that having your recommendation letters written from distant acquaintances with influential position may backfire against you while making your application? What is the proper thing to do instead?
My opinion is that all you need is a Recommendation Letter and it can be from anyone who knows you well – professionally or academically. Majority of institutes ask for recommendation letters from the last academic institute you have attended and in some cases they allow to have a recommendation letter from your employer. Recommendation letters are to support your application to an institute and the institute does not decide on your application solely on the basis of the recommendation letter – they do look at your grades, SOP, whether you meet  other criteria or not,  etc.
You have publications in various renowned journals. How should one go about writing papers and getting the same published? Please share somehighlights of your best work.
The first legal research paper I wrote was for a seminar organised by Bhavnagar University and that was in Gujarati language, discussing violence against women coming from culturally nomadic tribes. An important point to keep in mind is – writing what appeals to you is necessary – it may be purely legal, socio-legal, a novel, a story or a poem. It is said that practice does make you perfect and being in a legal profession, the habit of writing at regular intervals help you a lot. Nowadays we are in the era of social media – everything is virtual and so is your presence! As a Doctoral Researcher, during my interactions with many renowned Professors across the world, they have repeatedly advised that writing is the most important element for this profession. Publication indeed is an important factor because what you write or analyse must reach others and that's how it is channelized across the wider community and that's what academia actually means.
I am in the process of producing my best work. But issues on which I have written include – Right to Potable Water in this era, Muslim Personal Law with special reference to Fatwa, scientific methods used in criminal investigation and its impact, right to information, unification of arbitration law, investor-state dispute mechanism under investment treaty regime, interface between human rights law and Bilateral Investment Treaty regime, to name a few. Currently along with my Ph.D research work, I am engaged with the  task of codifying various Government of Gujarat Resolutions along with relevant parts of Land Revenue Code pertaining to agricultural land and associated rights of farmers. I am genuinely looking forward to the outcome of this project and believe that it will be very helpful to farmers in understanding their rights and will bring awareness.
How did publishing affect your legal career? Apart from academia, does it help one to secure jobs at all?
I would say it boosts your confidence when you see your thoughts or work published in any peer-reviewed journal, newspaper or magazine. If you want to pursue career in teaching, having good publishing record will definitely play an important role and that is one of the University Grant Commission's requirements too. My opinion is that solely a good publication record really does not help one to secure a job but along with that you are required to meet particular job criteria. If you are looking for a core litigation work area where you would  attend courts and meet clients on weekends or in the evenings, your senior might not be even bothered whether you have any publishing record or not. But I am told that when you are willing to secure a job in top tier law firms, publications during your academic years might be of important consideration.
How do you identify and decide on a topic or area of law to write on? What is the process like? What are the top three things you consider as sine qua non for great research work?
During the initial years, topic or area which appeals to you in some way or the other, you write about it. There is no strict formula or process. You choose a topic and start writing. A good point about participating in legal research paper writing competitions is you are given a specific area to write about and it makes the task easy. I believe that finding a topic to write is bit difficult and most of the time  lapses in thinking about the topic only.
Three things as sine qua non for good research work are:
Interest in the topic – and be clear about three things – what you want to research on, why you want to research and how you want to research?
If you are involved with serious kind of research (M.Phil/Ph.D/Post-Doc kind of research) – please be aware of all developments taking place in your research subject, know all big shots involved in this research area and do in-depth reading.
Time-table and discipline – be clear about the time frame within which you want to finish your research work because as a human being you may procrastinate and it delays the process. So many developments are taking place and it may happen that what you are dealing with has already been dealt with by many other people just because you didn't follow your time frame. You need to follow a military discipline at times.
I used to serve as a Volunteer for Mahiti Adhikar Gujarat Pahel, Ahmedabad from March 2013 until I came to UK, for free Legal Aid Clinic where a number of people across Gujarat come to seek advice about various legal issues they are facing. Many a time, stories from general people help you to find a topic to write an article on. You can very well co-relate the social issues they are facing and the law/rules pertaining to the same and research further and shape it as an article.
It is not always necessary to get it published in a journal or news paper or magazine. You can put it on your blog and seek a wider audience.
At present, you are a Doctoral Candidate at University of Westminster. What motivated you to pursue a Ph.D.?
Ever since I took up my LL.M dissertation, I have thought of taking it further to Doctorate research. My interest in the subject was the prime motivation to pursue a Ph.D. Along with that, encouragement and support provided by my Director of Studies who was my LL.M dissertation supervisor too, my professors, my parents and friends motivated me to take up this research project. Since my teenage years I had vaguely dreamt of pursuing a Ph.D before I turn 30; so that factor has also played a role in enrolling for a Doctorate Programme.
It is not about studying too much. It is unlike a typical study or course and in fact, it is a kind of work i.e. research and writing which you like and that's how you go further into it. It is a process of evolving during years of your doctorate studies – both personally and professionally. But there is some inner force which keeps on motivating you to take the process further and further. That's all.
Prior to pursuing a Ph.D , you've also worked as Grievance Redressal & Legal Consultant at Woman & Child Development Department, Government of Gujarat. Please tell us about it.
Yes, I was a Grievance Redressal & Legal Consultant at Women & Child Development, GoG. A walk-in interview was scheduled for the appointment where all candidates had to undergo a written test and if short listed; had to face an interview. As many as 55-58 candidates appeared for the written test and 8 were shortlisted for interview and I was one of them.  Five panellists were there – Principal Secretary, WCD; Director, ICDS and three other top officers of WCD and the interview lasted for 7-8 minutes. They asked a  few general questions about my alma-mater MSU, laws pertaining to prohibiting sexual violence against women, drafting skills and my course at UoW. It was a kind of formal talk after waiting for 7.5 hours at WCD Office at Gandhinagar.
Being a State Consultant there were many tasks to deal with. My main task was to handle all litigation before High Court and Supreme Court, preparing affidavits in reply, co-ordination with Government Pleaders. Majority of cases were Public Interest Litigation, service law matters and commercial matters arising out of tender process. Apart from that contract vetting was one of  my tasks.
Please tell our readers about the environment of a Government department. How do the daily activities take place?
Working with a Government Department is a different experience altogether. Important tasks include preparing affidavits in reply, monitoring all Court matters, instructing District Offices about matters pending before District Courts, briefing  higher authorities about any important developments, conferences with GP/AAG/AGP.
In a Government Department, everything goes on file and you will hear people saying "file chalana padega iske liye". The working environment is typical and in your initial days it annoys you too. The working style is completely different from the one you have in Chambers or Law Firm.   You keep on searching for a particular file and still couldn't find because the person who initiated that file was transferred to some other department and the new one would say he actually doesn't know about this issue because it's a new subject for him/her. But gradually you learn to handle such situations and get the work done. But at the same time working with top officers of the State is also a learning opportunity.
I was the only legal consultant in the Department managing all sorts of legal issues and had many responsibilities to deal with. Normal days were packed with work and handling various matters and attending Court. Overall it was a nice experience.
What is your Ph.D research topic.? What was your motivation behind the selection of that topic?
My thesis deals with the interface between the Bilateral Investment Treaty regime and International Human Rights Law. I show the conflict seen between two regimes of law- Investment law and Human Rights Law and it aims to study the need to balance investor protection vis-a-vis human rights obligations of the state and sovereignty of the state under Investment Treaty regime.
What plans do you have once you finish your Doctoral Research? What do you plan to accomplish in the coming five years?
I will be looking forward to teaching. But my long term goal is to get actively involved in spreading right based legal awareness in India.
Lastly, what would be your message to law students interested in going for higher studies from India?
If you have a dream or are willing to pursue higher studies in foreign country, you should absolutely go for it. But at the same time it must be kept in mind that higher studies in foreign country might not guarantee a dream job at the first instance when you return to India simply because you hold foreign LL.M Degree and that's why your  purpose has to be to explore a new world- academically and personally rather than solely aiming at job employability; and  a commitment to your own self to excel in whatever work you take up would benefit ultimately. Make the best out of your one year LL.M or any other Programme in all aspects and explore a new country – culturally, academically and personally. And at last, be ready to embrace the uncomfortable!