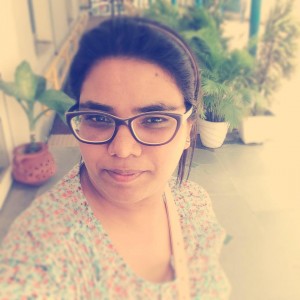 Sonia Saini is a graduate of Amity Law school, 2010 batch, an independent legal practitioner running her office in Dwarka, New Delhi in the name and Style of SS Global Law Firm for the last 3 years. As a litigation lawyer, she takes up family law matters, consumer matters, focusing on disputes against builders and Co-operative Society matters. She is also an empaneled lawyer with two nationalized banks and also handles corporate compliance for start-ups.
In this interview, Sonia talks about:
Her life in Law School and what inclined her towards legal education
Practicing independently
Challenges she faced due to not having a legal background
SS Global Law Firms and its motives
How would you like to introduce yourself to our readers?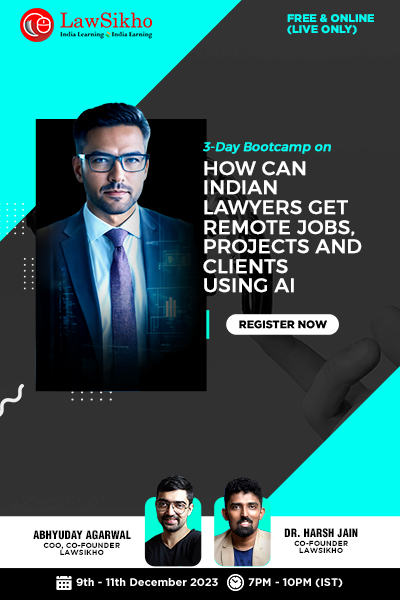 I would introduce myself as a litigation lawyer and a learner, striving hard to learn as much as I can to be a better and a knowledgeable person.
Tell us about your Pre Law school years. What inclined you towards legal education?
I did my schooling from St. Francis De Sales School and joined Amity Law School in 2005. I was a medical aspirant till the time. suddenly one day, during my medical preparation days I realized that I was not made for it. Soon after my 12th boards, I kept all my medical books in the cupboard and locked it. I did not know what I wanted to be then, but I knew what I did not want. After this, I went online to find out the options I had after 12th standard and after thorough research, I found law as an attractive option. So, I  decided to follow my heart and started preparing for law entrance soon after my board exams and got through Amity Law School. Though initially my parents did not approve of my decision but later I convinced them.
As a law student which activities did you participate in and how did it help you?
As a law student, I participated in moot courts conducted by the college and some inter college moot court competitions. I represented my college in International Arbitration moot at IICLAM and National Law School and bagged Runners Up and best Memorial Prize. Participating in moot courts helps you develop confidence as a lawyer and inculcates the habit of researching and putting forward your views and prepares you to handle the initial fear that you face as a junior in court.
What were your areas of interest while you were in law school? How did you go about developing expertise and knowledge in these regions?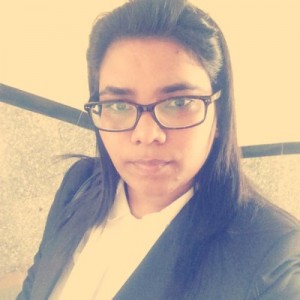 My areas in Law School were mainly Arbitration as I participated in many Arbitration Moots and Criminal Law because I found it fascinating. We used to read a lot of books and commentaries on these subjects and always tried to understand the concept rather than just memorizing it for the sake of exams.
There is a notion that one should work at least a few years under a Senior Advocate to understand the intricacies and practical aspects of Law. You started your practice independently after working for 3 years. How did you overcome your initial jitters in a courtroom full of experienced lawyers and judges?
Yes, the notion is somewhat correct, but I would rather say that it is tough for any lawyer to find a good senior these days and, therefore, the sooner you get independent better it is for you. I always prepare well before going to any court. Even when I started whenever I did not know what to do the next day in court, I often went to attend a hearing on similar matters to understand the procedure. I always and till date read my files thoroughly and research well in advance to understand the case. I remember, once a senior told me during my internship days that a lawyer should never think he is too inexperienced to handle anything. if he knows what's there in his brief, he is as good as other senior lawyers. The key is focusing and working hard each single day of your life.
What all challenges did you face while starting up given that you do not have any legal background? What were your challenges and how did you face them
Though I did not have a legal background as my dad is a business man and my siblings are doctors still after working with a district lawyer and a law firm initially I decided to go independent as this is what I always wanted. The feeling of being independent and living life on your terms always fascinated me. therefore, as soon as I felt I could take the risk life I left everything on God and Destiny and made the leap. Initially, being a female lawyer and till date, sometimes, you face bias by your fellow lawyers in court. I have always taken everything as a learning experience which makes me a stronger and a better litigator each day.
Describe your experience when you appeared in the court for the first time.
It was a thrilling experience. It was during my first month of practice with an advocate at the District Court that my senior handed over his file to me as he had to attend some other matter in Delhi High Court. The matter which I was supposed to handle was Interim Injunction application to stop a builder from further construction as the construction was hampering the right of my client. Initially, I was a bit scared but later I read the file thoroughly and delivered my best! and we got the injunction.
Did you ever have any other plans other than litigation? What are your views on LL.M.? Do you think Indian Legal Education needs to improve?
I  wanted to be a judge when I finished law school and as a matter of fact I cleared some judicial service exams up to certain level, but when I could not get the desired results in 1.5 years, I decided to focus on litigation and eventually started my practice. I think LLM is not essential but practically getting an LLM from some good foreign university does help in getting jobs in good firms. Yes, I feel Legal Education requires upgradations not only at the student level but also at the professional level. Legal education is not treated seriously as other professions which are not only degrading the standards of the bar but injuring the reputation of the whole legal fraternity.
Why did you choose family matters, consumer matters, and co-operative society matters? What motivated you to choose that?
I am an excellent listener. Therefore, clients always approached me for their family matters for they require a lot of patience. As I started taking more and more family law matters, I developed a liking for such them. Consumer Matter against builders came to me initially through contacts but later I developed an interest in it and the feeling you get when you fight for your clients right against big corporations thrills me. My client's appreciation towards my work and their trust in me even though I am still a young lawyer and not as experienced as others motivates me more.
Please tell us something about "SS Global Law Firm". What does the day at work looks like? What is the most challenging or stressful part of being a litigation lawyer? 
SS Global Law Firm is a law office providing services in Litigation, Arbitration and Intellectual Property. The firm is handled by me and four other partners who are my senior and friends. Each partner handles matters according to their expertise. The day starts at 6:30 every day reading files at home for the days hearing, attending court hearing till 4:00 pm, returning to the office by 5:00, attending client meetings and then preparing papers and case files for the next day and leaving home by 7:00 pm.
What would be your advice to young law students? Whether they should join a firm or practice at bar? How should they approach the legal career?
My advice to law students would be to follow your heart because your heart knows what you truly want in life. Both firm and practice at bar are equally good but what is important is at the end of the day is that you should be a happy and a satisfied person. No amount of money can buy happiness and professional satisfaction for you. Therefore, it is best to understand yourself and to make the best choice for yourself.The law as a career is superb because whatever field you are in be it a litigation lawyer, a corporate lawyer, a legal advisor, a professor of law you always get an opportunity to learn something new every day which is not the case with most professions. As a lawyer, you don't have to invest in equipment and machinery or other things you just have to invest in yourself, and eventually, you get lucrative returns for this investment.