Subhrarag graduated from NUJS, Kolkata, as part of their inaugural batch in 2005. He is the Region Lead Counsel for the Asia, Pacific and Japan (APJ) region for the Communications and Media Services (CMS) business vertical of Hewlett Packard. Prior to this role, he was the Country Lead Counsel for the Technology Services (TS) business vertical for India region. Prior to joining Hewlett Packard (HP), he had worked in some of the premiere law firms of the country in areas relating to general corporate advisory, labour laws, consumer matters, foreign exchange compliance, securities law compliance, media and communication laws, private equity etc.
In this interview we speak to him about:
His role at HP
His diverse experience
Being an in-house counsel
What inspired you to take up law? 
I completed my Higher Secondary Education (Class XII) in the year 2000. Around that time the peer and parental pressure was completely aligned towards pushing students towards STEM discipline. We too went through the same peer pressure.
However, I give full credit to my father for his foresight, as he encouraged me and my twin brother to consider law as the career choice. Around that time law was largely considered as a career choice to taken up by the non-serious and academically challenged students. This was primarily due to the quality of legal education that was being imparted in most law colleges in the country and only a handful of law colleges (especially national law schools) were providing the right ambiance and teaching methodology to encourage law students to take up law as a serious profession. My father took a lot of personal interest in understanding the new style of legal education that was being imparted in the national law schools and upon being convinced that it encourages students to develop a career in law he encouraged us to consider law as the career choice.
Tell us a bit about your time studying law as an undergraduate student at NUJS.
Studying law in NUJS was a very interesting experience for me. It provided me an opportunity to stay other students coming from diverse socio-economic backgrounds and pick up inter-personal and professional skills while pursuing academic interests in college.
I was interested in moot court and was a part of the moot court team of my batch and have also represented the university at a national level moot court competition. I was also keenly interested in constitutional law and participated in various intra-colleges activities and competitions on constitutional law. I also have an interest in environment protection and was a member of the nature committee which organized various campaigns and events for promotion awareness about protection of the environment. I was also interested in writing academic papers and my articles on various legal topics have got published in numerous legal journals of national repute (like Labour Law Journal, All India Reporter etc). I was also interested in sports activities like football, cricket and badminton.
Could you tell us about the internships you took up, and what you learnt from those experiences?
Internship provides law students an opportunity to get a good first hand exposure of the practice of law. NUJS has a very structured internship programme. In the first year students were required to take up internship programmes in a Non-Governmental Organization (NGO). Starting from the second years were encouraged to take up internship with advocates and senior advocates in the High Court, Supreme Court and in law firms across the country. Following were the internships that I took up in NUJS:-
March 2004 – Corporate Wing, Fox & Mandal, Noida

April 2004 – The Chambers Of Law, New Delhi

March 2003 – Mr. K.K Venugopal, Senior Advocate, Supreme Court Of India, New Delhi

April 2003 – Late Mr. M.M. Banerjee, Former Advocate General, Jharkhand High Court, Ranchi

March-April 2002 – Legal Aid Society, West Bengal, Kolkata

March-April 2001 -Ramakrishna Mission Ashrama, Ranchi (NGO)
My internships in the law firms Fox & Mandal and The Chambers of Law was a good opportunity for me to get a first-hand exposure of the working of a law firm and the role played by fresh law graduates and junior lawyers in the growth of law firms.
Internship in the offices of Mr. K.K. Venugopal (Senior Advocate, Supreme Court of India) and Mr. Late Mr. M.M. Banerjee (Former Advocate General, Jharkhand High Court) was professionally enriching and a very humbling experience for me.
Internship in Legal Aid Society West Bengal Kolkata and Ramakrishna Mission Ashrama Ranchi provided me an opportunity to understand the challenges faced by the socio-economically challenged classes of the society and the role being played by the civil society and India legal regime in their upliftment.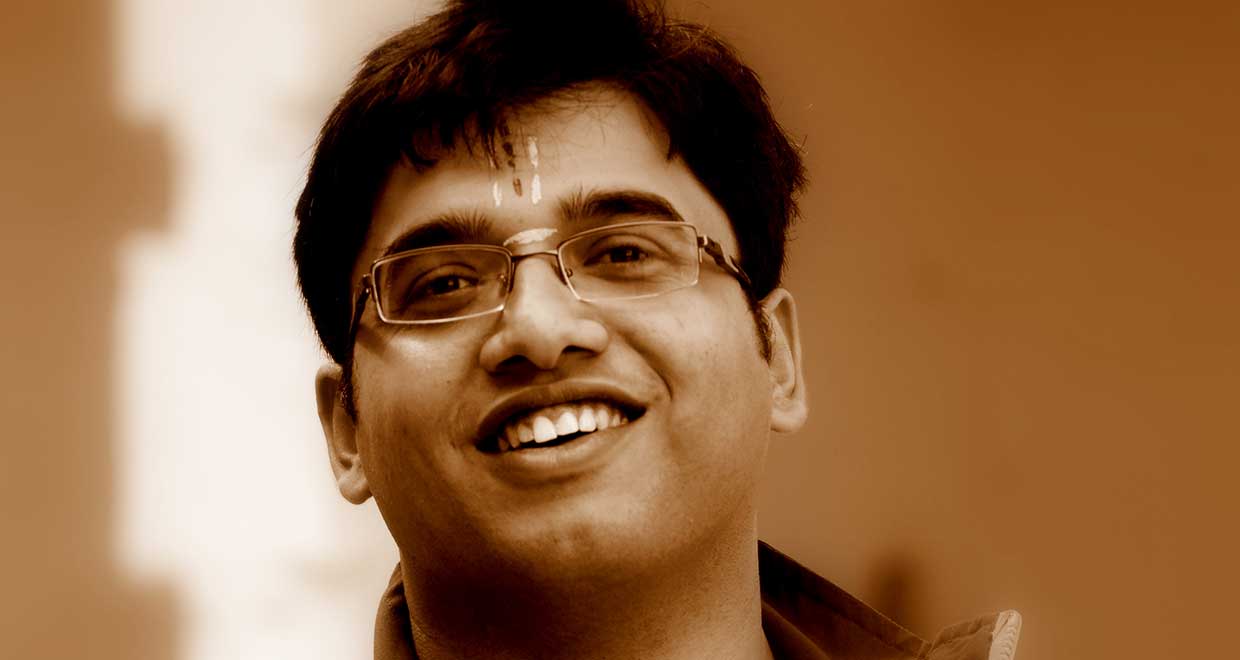 What advice would you give students in avoiding a decision paralysis?
In the initial years most law graduates go through this decision paralysis and only after having experienced a few career options through a trial and error process they finally decide on their appropriate path for career growth.
My advice to law students is to objectively understand the challenges and opportunities of each career option and the key personality traits required to succeed for each of the career options – academics, in-house counsel, private practice, law firm counsel etc. Each career option has its own benefits and challenges and it is incorrect to state that one career choice is better than the other. One has to assess his personality traits and his professional and monetary compensation aspirations in order to decide the appropriate career option for professional growth.
I too undertook this assessment and accordingly decided to take up in-house counsel role as the appropriate choice for career growth.
Tell us about your early professional experiences at Sahara India and A.R.A. Law, Advocates & Solicitors. 
Sahara India was my first job through the Campus Recruitment process of NUJS. We were the first batch of NUJS and each one of us had a certain number of interview options under the campus recruitment process. The first batch of every law school goes through the challenge of getting adequate number of companies and law firms to visit the college for campus recruitment so that a healthy number of students get a job offer through the campus recruitment process. Our situation was made more challenging by the fact that we almost had hundred (100) students in our batch looking for placement. However, the Recruitment Committee (including my NUJS batch mates who were a member of the said committee) left no stone unturned to ensure that a descent number of companies and law firms visit NUJS for campus recruitment. I sat for the limited job interview options that were available at that time. Sahara India was the first job offer that was confirmed to me and I decided to take the offer. The salary compensation that was being offered by Sahara India was one of the highest at that point of time. Sahara India provided me an opportunity to work on some interesting business projects of the company and engage in contract negotiation and drafting activities relating to these business projects.
ARA LAW provided me an opportunity to shift base to the financial capital of the country and work in a highly professional work environment. This was the first time I was experiencing the fast-paced life of Mumbai and interacting with clients from across various industries – media houses, capital market intermediaries, banks, private equity players etc. I picked a lot of my legal analytical skills and business etiquettes from my stint at ARA LAW.
What motivated you to quit your job at A.R.A. Law, Advocates & Solicitors and move to Trilegal?
The main reason for me to move Trilegal was that Trilegal was offering me a very good compensation package. I was associated with Trilegal for a very short period but got important career and professional growth lessons during my time therein. Trilegal gave me an opportunity to work very closely with technology and media sector clients and get a good understanding of the legal issues and challenges of the information technology industry.
What tips would you give students and young lawyers who are inclined to research and academic writing?
(Subhrarag has authored papers in several fields of law including company law, labour laws, IPR, taxation, etc.)
I chose areas of law on which the legal regime had either undergone a recent policy change or was subject to intense review by the legal and judicial fraternity. I would strongly encourage law students to consider writing academic papers on a regular basis. It provides a good opportunity to understand and critical analyse the legal regime on a particular subject of relevance and also helps strengthen the resume of the student for internship and job opportunities.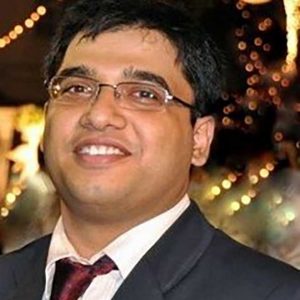 Can you tell us about your time in HP?
In my view the following requirements need to be met in order to develop a successful and satisfying career – (i) excitement about the work profile and the job; (ii) support, encouragement and guidance from senior members of the department; (iii) a reward structure that provides adequate compensation and career growth opportunities for the concerned individual; and (iv) a good working relationship and a sense of team spirit with other members of the team. I would encourage our young lawyers to consider these traits in deciding the appropriate organization for career growth.
Hewlett Packard (HP) has provided me the right professional ambiance and support structure for my professional growth. I had the opportunity to work with senior members who encouraged me to lead and take ownership for my assignments. They have been very supportive and have provided guidance at various stages of my professional journey in HP.
As the Asia Pacific & Japan Region Lead Counsel at HP, how did you work on developing a proficiency in multiple legal systems?
This role gives me the opportunity to work with in-house counsels in the respective countries in the APJ region for review of key projects, deals and assignments and provide appropriate guidance to the team. It provides me an opportunity to understand the key legal and business challenges for each jurisdiction and provide appropriate advice to the business leadership team.This role also provides a closer insight into the latest developments in the CMS industry. I interact with the in-house counsel for the respective countries to understand and review the country specific key projects/deals/assignments and the related country specific legal challenges and decide on the appropriate response and risk mitigation strategy on the same.
On what parameters do you choose the projects you work on? 
The role requires me to have an oversight on key/critical/complex deals and projects in the APJ region and the key business and legal/regulatory issues being faced by the business and project teams and work with the country legal team to provide appropriate guidance to the business and project teams. I also lead certain special projects and assignments for the APJ region and certain key countries in APJ.
Prioritization of work is an important trait that one needs to develop to perform this role in an efficient manner. One also needs to understand the extent of supervision that one needs to exert for the various projects and assignments that are being undertaken by the country legal teams on a day-to-day basis.
What are the causes you feel strongly about?
I have always felt that one needs to build a good team around him and motivate various team members to enjoy their work and to perform their tasks to the best of their ability and experience. In my previous role as the Country Lead Counsel for the Technology Services (TS) I took numerous steps to create a healthy work environment and encourage the team members to lead various key assignments and projects.
Did you have a mentor or guide during the formative years of your career? 
During my initial years of my career at HP, I had the opportunity to work under experienced and supportive seniors. They helped me understand the nuances of the business and have guided me in my professional journey at HP. They encouraged me to take key assignments and tasks and lead the same under their supervision and guidance.
What books, judgements that you have read would you say have played an integral role in shaping your legal philosophy?
The following books have inspired me and have helped shape my personality as a lawyer:-
To Kill a Mockingbird

by Harper Lee

My Life in Court

by Louis Nizer

The Firm

by John Grisham

Crime and Punishment

by Fyodor Dostoyevsky

And the Dead Shall Rise: The Murder of Mary Phagan and the Lynching of Leo Frank

by Steve Oney

Roses in December

by M C Chagla

.

Nani Palkhivala: The Courtroom Genius

by Soli J Sorabjee

.

Before Memory Fades: An Autobiography

by Fali S Nariman

.
Following judgments have been interesting and important to me as a lawyer:-
KM Nanavati vs. State of Maharashtra 1961

IC Golaknath vs. State of Punjab 1967

Keshavananda Bharti vs. State of Kerala 1973

Mohd. Ahmed Khan vs. Shah Bano Begum 1985

Supreme Court Advocates-on-Record – Association and another vs. Union of India 1993

Indira Sawhney vs. Union of India 1993

SR Bommai vs. Union of India 1994

Vishaka vs. State of Rajasthan 1997

Aruna Ramachandra Shanbaug vs. Union of India 2011

Lily Thomas vs. Union Of India 2013

Novartis vs. Union of India 2013

NALSA vs. Union of India 2014

Shreya Singhal vs. Union of India 2015
What are the key attributes that one must develop in order to succeed as an in-house lawyer?
One of the most requirements for becoming a successful in-house lawyer is to have a good understanding of the business. It is also important to gain the respect and trust of business clients through smart, proactive and efficient handling of the matters on which business have approached legal for advice and support.
Over the last few years, I have invested a considerable amount of time in interacting with members of various departments (like Business, Sales, Delivery, Finance, Tax, Global Revenue Recognition Organization etc.) to understand the specific legal/regulatory and business challenges and issues faced by the relevant department and identify the steps that need to be undertaken to address the said challenges and issues. I have also participated in discussions with internal and external clients for finalizing the contractual and project delivery structure and the governing terms and conditions for various types of information technology projects and this has helped me understand the unique legal and project issues for each type of business project.
How do you manage your time between your professional and personal interests? 
Outside law, I like playing badminton and swimming. I also enjoy listening to music.
What are the challenges you have faced in building up your career as it stands today? 
I see two main challenges in building my career as it stands today:-
the alarming pace of technological improvements and innovations which is making the existing knowledge and understanding of business outdated/obsolete. Nimble enterprises/start-ups are coming up with new/improved business and service delivery models and are challenging the existing project delivery models of the big players in the industry; and

artificial intelligence, data analytics and automation tools and software programmes taking care of legal research and legal review tasks.
I keep a close watch on the latest developments in the legal and technology space that are affecting the information technology industry and keep updating my legal and business understanding accordingly.
I think we should welcome the use of artificial intelligence, data analytics and automation tools and software in the legal industry. Data analytical tools and software will provide us objective data and information that we can use to identify opportunities for driving efficiencies in our legal support model.
Artificial intelligence and automation tools and software will help take care of our low risk and routine tasks and thereby drive efficiencies in our operations and enable us to focus our attention to the most critical legal tasks and issues.
Given the dynamic nature of the field you practice in, how do you keep yourself updated about the latest developments in the law?
I read business newspapers and legal journals on a regular basis. I also utilize professional networking platforms (liked LinkedIn) to keep myself updated about the developments in the industry and the legal fraternity. I also network with my colleagues and friends in the industry to keep myself updated about the latest developments in the legal and regulatory framework in key jurisdictions.
Hewlett Packard also invests a lot of time and effort in providing updates about the developments in the industry and the new business strategies of the company.
What would you like to say to our readers who are mostly students and young lawyers, as a parting message?
My advice to law students and young lawyers is that they should invest time and effort in clearly understanding the underlying transaction/business purpose prior to carrying out a legal research/legal review work.
An important trait that an in-house lawyer needs to have is patience and maturity while performing tasks as an in-house lawyer in a company. In-house counsel role requires lawyers to be sensitive about factors like administrative costs of running the department, limited funds for growing the team, variable compensation/bonus being directly linked to the overall performance of the company, internal career growth opportunities subject to opening up of senior level roles within the organization etc. A patient and balanced approach towards career growth helps an in-house counsel grow his career over a period of time. If a lawyers wants his salary/compensation and job level to grow at an exponential rate on a sustained basis then he should consider joining a reputed law firm for the same.
Further, in order to growth in the profession it is important to enjoy the work environment and the work profile and hence young lawyers should introspect on their current work profile and take career growth decision accordingly.