Thayananthan Baskaran graduated in law from Kings College, London, in 1998. He is a partner with Zul Rafique & Partners, Kuala Lumpur, and an associate member of Crown Office Chambers, London. His primary area of practice is construction law. He is an editor of the Construction Law Digest and Construction Law International. Thaya is also the author of several publications on construction law and dispute resolution. He lectures at Brickfields Asia College, Kuala Lumpur, and is on the faculty of the Chartered Institute of Arbitrators, London. Thaya is the President of the Society of Construction Law Malaysia and the Deputy Chairman of the Chartered Institute of Arbitrators Malaysia Branch.
In this interview we speak to him about:
Practice in Malaysia
His experience in arbitration
His expertise in construction law
How would you like to introduce yourself to our readers?
I am an advocate and solicitor based in Kuala Lumpur with chambers in London.  My primary area of practice is construction law. I draft various building and engineering contracts, advise on disputes arising from such contracts and appear as Counsel to resolve these disputes.  I also sit as an adjudicator, arbitrator and mediator.
Share with us some of your experiences as a student of law at King's College, London.
I read law at King's College, London, almost twenty years ago.  I enjoyed studying criminal law and jurisprudence in College and particularly recall writing an essay on how rape should be regarded as a form of heinous assault or bodily injury.  I would like to have studied human rights law but was wary as there was no textbook on the subject at the time.  Apart from the College, I very much enjoyed my time in London.  London remains one of the great cities of the world, and I spent a lot of time at the bookshops, galleries and theatre.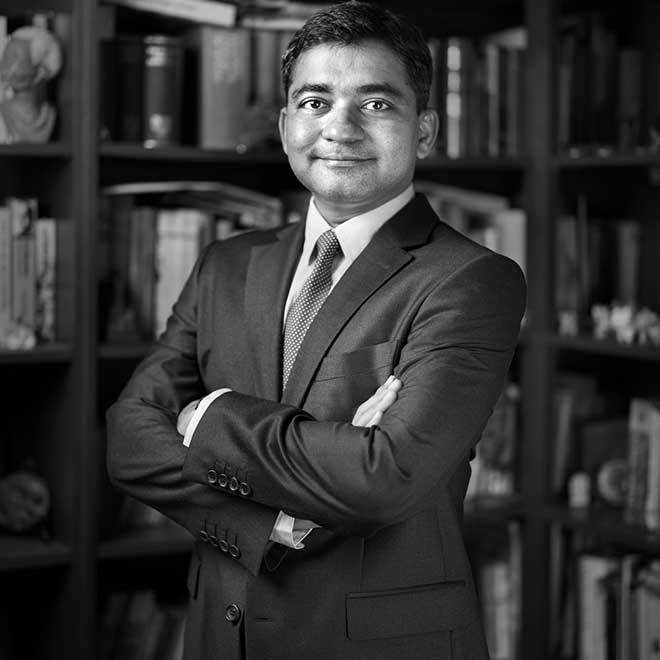 What advice would you give students about avoiding a decision paralysis?
My advice would be to start practice after completing the bachelors degree and being called to the Bar.  Once you have started practice and decided on the area you would like to specialise in you can consider doing your masters in that area.  Practice is quite different from theory, so it is perhaps best to practise first before deciding to specialise in an area.
Have you always been keen on a career in contract and ADR?
When I started practice in 2000, the metro rail was being completed in Kuala Lumpur.  I was involved in advising on disputes arising from this project.  Like most construction lawyers, one project leads to another, and before you know it you have specialised in the area without actually having consciously decided to do so.
The standard form construction contracts used in Malaysia and internationally provide for the resolution of disputes by arbitration.  So, from advising on these disputes, it was a natural progression to appearing as Counsel in arbitration.
Later, I was appointed as an adjudicator, arbitrator or mediator to determine these types of disputes, as well as more general commercial disputes.
What was your path to being empanelled on several prestigious arbitration centres like? 
As mentioned above, my area of practice to some extent naturally led to my sitting as an adjudicator, arbitrator or mediator.  There are certain key persons who have encouraged me to pursue this.  Firstly, I must mention Datuk Professor Sundra Rajoo, the Director of the Kuala Lumpur Regional Centre for Arbitration, who encouraged me to sit for the Chartered Institute of Arbitrators examinations and be empanelled with the KLRCA.  Once I had become a Fellow of the Chartered Institute of Arbitrators, been empanelled with the KLRCA and sat as an arbitrator in Kuala Lumpur I was able to apply for and be accepted at various international arbitration centres.  I must also mention Dr Cyril Chern, a barrister at my chambers, Crown Office Chambers, and the author of Chern on Dispute Boards, who encouraged me to pursue contractual adjudication and was instrumental in having me elected a Fellow of the Dispute Board Federation Geneva, which led to my being on their Expert Panel.  
It has always surprised me to some extent, from my experience as an arbitrator, that people, disputes and the basic principles of law are the same around the world.  Despite the apparent divide between the civil and common law traditions, I believe there is more in common in principle than there are differences.
Could you please share with us some of the key nuances of good drafting and how rookie mistakes can be avoided?
The key to drafting construction contracts is to firstly thoroughly understand the model that the client intends to use.  There are many models in the construction industry, such as conventional contracts, design and build contracts, design build operate contracts, and so on.  There are also the newer and more innovative models such as partnering and alliance type contracts.  Secondly, once the model has been understood, it is perhaps always best in the construction industry to start with a standard form contract that suits the selected model and the division of risks between the parties.  The standard form may then be amended to reflect the particular needs of the client.  These amendments should be of a minimally invasive nature so as to prevent affecting the structure of the standard form.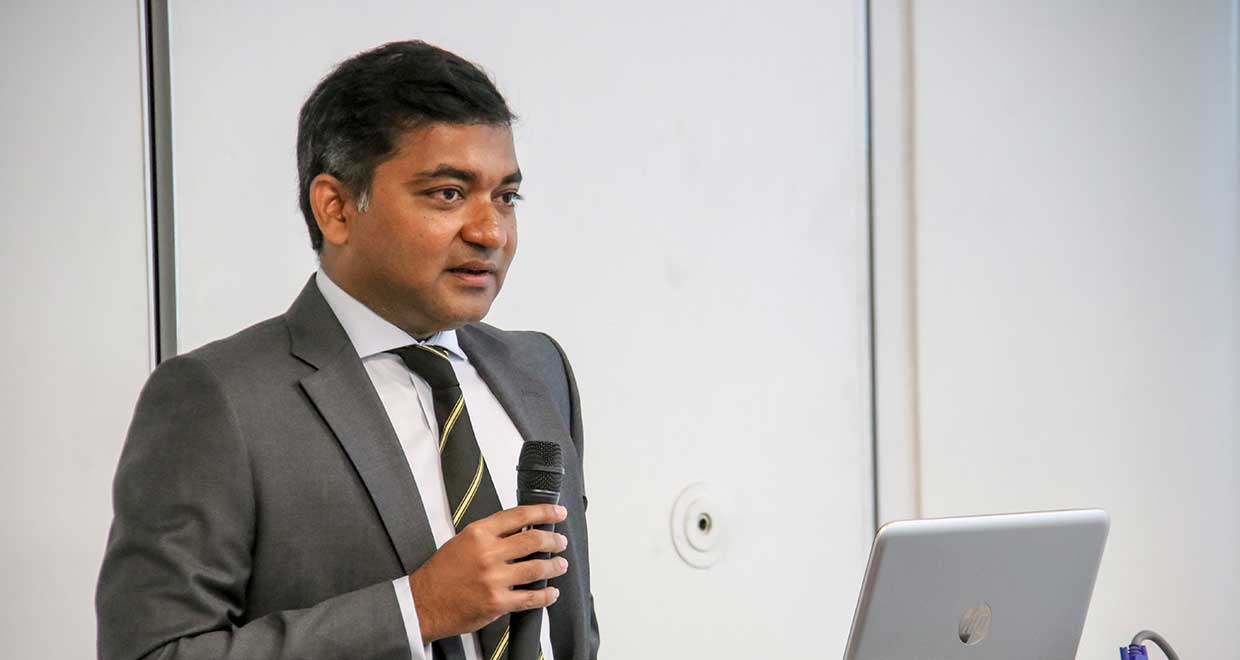 What are the key attributes that one must develop in order to excel in the field of arbitration and mediation? 
I would highly recommend doing the Diploma in International Commercial Arbitration offered by the Chartered Institute of Arbitrators.  This provides a solid theoretical basis for future practice.  In terms of practice, one should set aside sufficient time before the hearing to read the papers thoroughly, to enable clarification of matters during the hearing.  Most arbitrations are decided on the facts, which are, in turn, largely reflected in the documents.
As to mediation, again it is best to start with some formal training.  I was trained at the Singapore Mediation Centre, which offers an excellent course in Asia.  Loong Seng Onn, the Executive Director of SMC, plays a leading role in the training, which provides an understanding of the skills required of a mediator.  These skills are quite different from those of an arbitrator.  Here, the key really is to keep an open mind and determine the common interests of the parties that will facilitate a settlement.  Once these interests are identified, from my experience, even if a settlement is not reached at the mediation it is likely to be achieved soon after.
Having worked in Kuala Lumpur, Singapore and London, what are the cultural differences that you find in the legal environments of these countries? 
There is more in common between us than there are differences.  English and the common law system are used in all these jurisdictions, which helps.  Having said that, there is always much to learn from other jurisdiction.  The skilful cross examination of barristers in England is a pleasure to attend and may be adapted in Kuala Lumpur.  The efficiency of solicitors in Singapore is well known and can serve us as a benchmark for practice.
As a Partner at Zul Rafique & Partners, what does a typical work day look like for you?
I'm afraid I don't really have a typical work day, as my work is so varied.  It depends whether I'm in court or at an adjudication, arbitration or mediation or whether I'm in Kuala Lumpur or overseas.  Much of the pleasure of my practice is the varied nature of the work and the travel it involves.
In your opinion, has Alternate Dispute Resolution fulfilled the role of administering speedy justice while ameliorating the heavy backlog of cases in the courts?
Again, I'm sorry, or rather, I'm delighted to say that there are no backlogs in the courts in Malaysia after the reforms initiated by The Right Honourable Chief Justice of Malaysia Tun Zaki Tun Azmi.  Cases in the High Court are disposed of within six to nine months and appeals are disposed of within three months.  The challenge now is to justify arbitration to clients.  In international contracts, arbitration is more easily justified as the award may be enforced almost globally under the 1958 New York Convention.  In purely domestic contracts, arbitration is now justified more in terms of the expertise of the arbitrator, the confidentiality of the proceedings and the relative informality of arbitration, as compared to the courts.  However, domestic arbitration will have to keep up with the speed of the courts.  Parties will have to explore more innovative forms of arbitration such as, documents only arbitrations and chess clock hearings to reduce time and cost.  These innovations are becoming more common in practice.
Apart from arbitration, statutory construction adjudication in Malaysia does have an advantage in terms of time and cost over court proceedings.  Generally, these adjudications only take three months and are determined solely on documents.  They have proved very popular.  However, the adjudication decisions are only temporarily binding.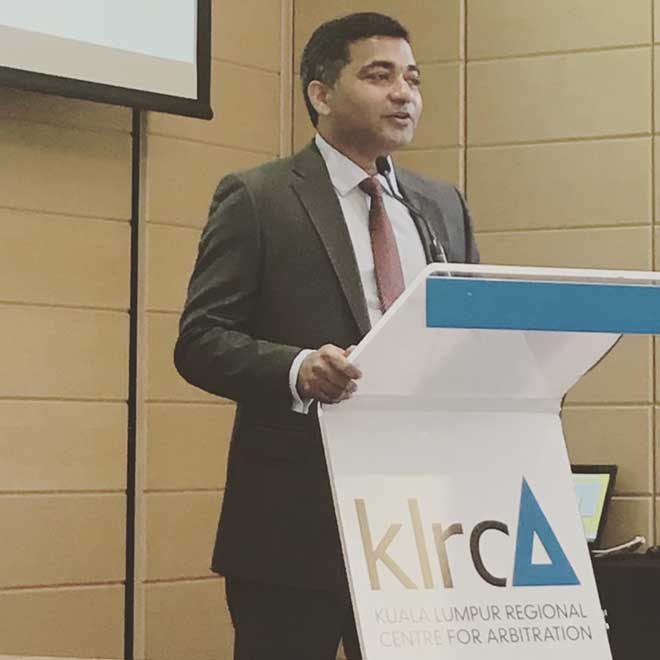 Could you tell us a little about your upcoming book? 
My book is essentially a commentary on the Malaysian Arbitration Act 2005, which is based on the 1985 UNCITRAL Model Law on International Commercial Arbitration.  The commentary includes judgments by the courts of Malaysia on the Act as well as reports and analysis by the UNCITRAL.  Writing the book, while being in active practice, has involved managing my time I try to write every night after work.  I have a substantial library in my house, which I am able to refer to and work from.  Writing the book has been one of the greatest pleasures of my practice and I look forward to its publication later this year.
What books, judgements that you have read, have played an integral role in shaping your legal philosophy as a lawyer?
In terms of arbitration, I have very much enjoyed reading the works of Professor Emmanuel Gaillard, in particular the Legal Theory of International Arbitration.  Professor Gaillard's ability to transform what is essentially a very dry subject into compelling reading is really incomparable.  
In terms of judgments, the ground breaking and yet simple and lucid judgment of Lord Atkin in Donoghue v. Stevenson never fails to amaze me.  It should be read and reread in terms of how to be quietly revolutionary.
How do you manage to maintain a work-life balance as a busy legal professional?
I don't attempt to maintain a balance, as I do not see a distinction.  I enjoy my work very much and do not, in that sense, see it as work.  The words of the Bhagavad Gita on duty come to mind in this regard:
It is better to do thine own duty, however lacking in merit, than to do that of another, even though efficiently.  It is better to die doing one's own duty, for to do the duty of another is fraught with danger.
How do you keep yourself abreast with all the daily news, happenings and legal developments in the world?
I read journals.  Recently, I have discovered that the Supreme Court of the United Kingdom has some important judgments read out and recorded.  These recordings are available on their website and have become my favourite 'movies'.
What advice would you like to give our readers, who are mostly law students and young lawyers?
Enjoy your work, it will be much of your life.