This interview has been published by Priyanka Karwa and The SuperLawyer Team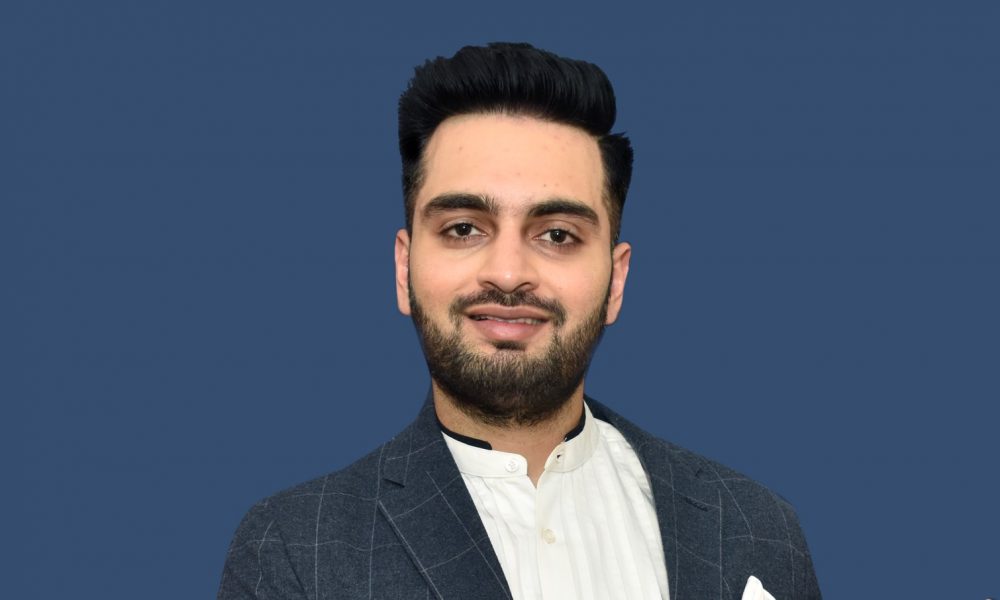 Could you please share a brief overview of your journey in the legal field and how you ultimately ended up as the Head of Legal, IPR, and Contracts at GormalOne LLP?
My journey in the legal field has been both exciting and fulfilling. I always had an interest in law from a young age as both my grandfather and father practiced law. They motivated me to pursue a degree in law, where I gained a comprehensive understanding of legal principles, regulations, and case laws. Along with my studies I also enhanced my knowledge on Cyber Laws and Information technology through a diploma and certificate. Thanks to the encouragement from my learned faculty at college, mentors, and fellow seniors I efficiently represented India at the International Model United Nations in London and participated in intra-collegiate moot court competitions. Through these experiences, I honed my critical thinking, research, analytical, and advocacy skills, which are essential for success in the legal profession.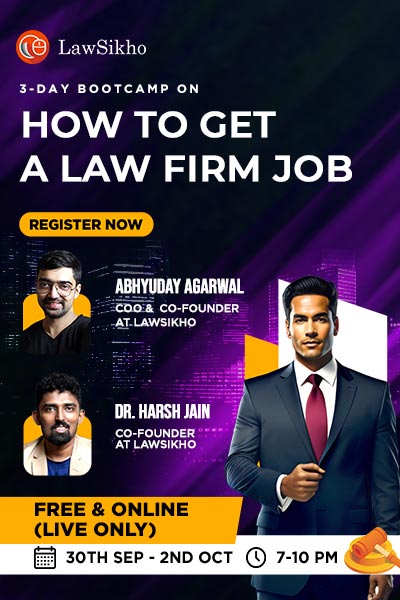 While obtaining my law degree I delved into an internship with a prominent IP law firm, Aditya & Associates, for over 2 years, where I had the opportunity to work closely with experienced attorneys. This allowed me to apply my theoretical knowledge to real-world scenarios, familiarizing me with legal research, drafting documents and interacting with clients.
After graduating, I pursued my Master's degree in Intellectual Property from Cardozo, a top ranked New York Law school. Cardozo offered me global exposure and enabled me to navigate the intricate world of Intellectual Property rights, a legal landscape surrounding innovation and creativity. While pursuing my Master's degree, I worked at CBS Corporation in New York where I had the opportunity to be immersed in the American work environment which further helped diversify my experience in protecting and enforcing Intellectual Property rights.
As I gained more experience, I took on increasingly complex cases and responsibilities, representing clients in negotiations, hearings and court proceedings while working as a junior advocate at M.P.Vashi & Associates. Additionally, collaborating with my colleagues and engaging in continuous professional development further enriched my legal acumen.
Presently, I am Head of Legal for Intellectual Property and Contracts at GormalOne LLP where I play a pivotal role in safeguarding the organization's intellectual property, managing contractual relationships and developing legal strategies to support business growth and innovation.
Over the years, I have had the privilege of contributing to significant legal victories, advising clients on intricate matters, and navigating the evolving landscape of laws and regulations. I have remained dedicated to upholding ethical standards and promoting justice while adapting to the dynamic nature of the legal field.
Looking ahead, my journey in the legal field continues to be a rewarding and intellectually stimulating endeavour.
You've undoubtedly achieved remarkable success in the field of IP law. What do you believe sets you apart from other IP lawyers in the field?
I believe my dedication to understanding my clients' businesses truly sets me apart. By immersing myself in their industries and objectives, I can tailor legal strategies that align with their unique needs giving them a competitive advantage. I am able to do so due to my diverse experiences that have given me a 360-degree view in gaining client rights and protecting client interests in intellectual property. Additionally, my commitment to staying up-to-date with the latest developments in-field has contributed to my success in securing favourable outcomes for my clients.
Intellectual property cases can be quite intricate. Could you share one of your most challenging intellectual property cases and walk us through how you navigated it?
Certainly! One of the most challenging cases I worked on involved a complex Copyright infringement dispute between two industry giants. The technology in question was cutting-edge, and both parties were determined to win. To navigate this case, I worked cohesively with a multidisciplinary team of experts, including engineers and technical specialists, to thoroughly analyze the intricacies of the Copyrights in question. We strategically approached the case, focusing on key arguments and leveraging prior court decisions to bolster our position. Ultimately, through rigorous preparation and effective negotiation, we reached a favourable settlement for our client, avoiding lengthy litigation.
The world of IP laws is ever-evolving. How do you manage to stay current with the rapid changes in IP laws and regulations?
Staying updated with the dynamic world of IP is essential to providing excellent legal guidance. My love for literature around the globe with respect to inventions and legal measures, helps me to not only stay relevant but also ahead of the industry. I regularly attend industry conferences, participate in legal seminars, and engage in continuing legal education programs focused on intellectual property. Additionally, I am an active member of various IP law associations, where I network with peers and gain insights into emerging trends and best practices.
In the digital age, intellectual property protection has encountered new challenges. In your opinion, what is the most significant challenge facing IP protection in this era of digitalization?
The rapid digitization of information and ease of data sharing have created new challenges for IP protection. One of the most significant issues is the rise of online piracy and counterfeiting, which can severely impact the revenues and reputation of businesses and creators. Additionally, the global nature of the internet makes it challenging to enforce IP rights across borders. Addressing these challenges are the need of the hour and I urge international cooperation and practical solutions to safeguard intellectual property rights in the digital realm.
Your journey from being a legal intern to an accomplished International Lawyer is inspiring. What advice would you give to aspiring IP lawyers who want to excel in this field?
First and foremost, develop a strong foundation in intellectual property law through formal education and hands-on experience. Be curious and continuously seek to deepen your understanding of the ever-changing landscape of IP laws and regulations. Cultivate excellent communication skills, as effective advocacy for clients is crucial in this field. Additionally, never underestimate the value of networking and building relationships with peers, mentors, and industry professionals. Finally, remember that success in IP law comes more from understanding your clients' businesses and being dedicated to protecting their interests.
Achieving accolades like the "Top 25 Emerging IP Partner" at IP LEGAL DIGITAL CONFEX AT DUBAI – 2023 is remarkable. Could you tell us more about your thoughts and feelings when receiving such recognition?
Winning the prestigious Top 25 Emerging IP Partner Award was an incredibly humbling and exhilarating experience especially considering the impressive pool of nominees. The selection of the best 25 partners was based on a comprehensive evaluation that encompassed key criteria such as partners' notable accomplishments, overall reach within the industry, their significant impact on the intellectual property landscape, their forward-looking readiness for future challenges and their alignment with market demands. This recognition highlights winners' exceptional contributions to intellectual property and their potential to shape its future.
To be recognized among my esteemed colleagues and peers in the legal profession was truly an honour beyond words.
Lastly, your journey has surely been an enriching one. Looking back, what motivated you to pursue law, and specifically intellectual property law?
As a child, I was fascinated with progressive innovation and creativity and as a teen, I was fond of big brands. As a young adult, I understood the impact brands and their marketing can have on shaping societal views and customer behaviour. This highlighted to me the significance of providing protections to intellectual property which led me to pursue a career in law, where I could help individuals and companies safeguard their innovations and contribute to the growth of technological advancements.
Get in touch with Vivek Vashi-