This interview has been published by Priyanka Karwa and The SuperLawyer Team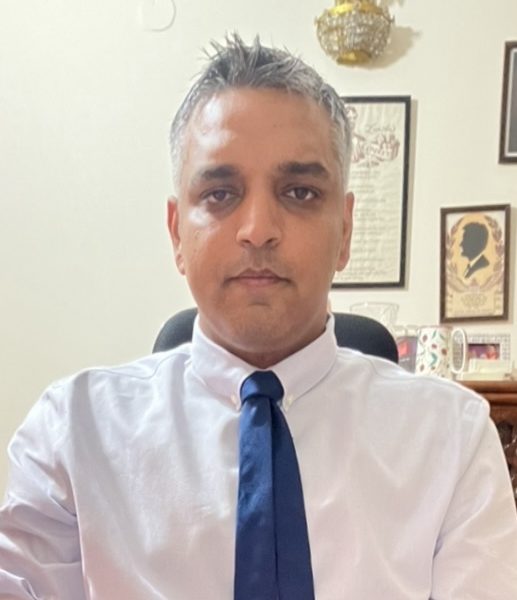 Sir, please share with us how you initially became interested in the field of law and what led you to pursue it as a career?
I became interested in the field of law because of my father. He is a litigation lawyer on the civil side. In his prime, he was one of the leading lawyers in the city (Jalandhar, Punjab). When I was young, I was always in awe of his legal practice. I grew up in an environment where his office and our residence would be bustling with clients, lawyers, clerks and stenographers. I liked the busy life of a litigation lawyer where clients from all backgrounds with diverse problems came to explore solutions to their problems.
I realized that the core of the legal profession is problem solving and I started getting interested in the field of law, with the higher objective of contributing to the justice delivery system. Now after being a part of this system for more than 10 years, I can easily say that law is an empowering profession that has the ability to bring actual change in people's lives.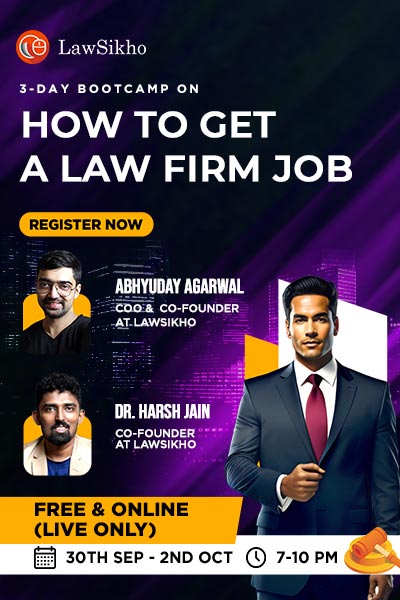 Could you tell us about your educational background and the significance of your LL.M. in Competition Law and Market Regulation from the National Law University, Delhi?
I did B.A.LL.B (Hons.) from Panjab University, Chandigarh. Thereafter I proceeded to join my father in his litigation practice and learnt how to apply and practice law from the ground level. This phase in my life was the building block of my journey as a lawyer. I represented clients in all kinds of civil disputes that included possession disputes, matrimonial disputes, eviction matters, injunction suits, testamentary and succession disputes etc. For a period of three years I was also empanelled by the District Legal Services Authority which allowed me to represent the unrepresented in criminal trials. I was fortunate to get an opportunity to appear in criminal matters ranging from petty theft offences to murder trials.
However, after practising for 5 years, I wanted to move from private party litigation before District Courts to litigation that would be significant at the national level. In 2015, National Law University, Delhi came up with a new LL.M. specialization in Competition Law and Market Regulation, in addition to its usual LL.M. in Public Law. I thought specialization in a new and upcoming stream of law, even though the Competition Act was enforced in 2009, would allow me to garner new skills and help me in my endeavour to contribute to the legal system at the national level.
My LL.M in Competition Law and Market Regulation was interesting and fulfilling academically. Throughout my studies I realised the prime importance of my tenure as a litigating lawyer, for it was that experience which enabled me to understand competition law in application and not just theoretically. I also realized the difference in the attitude of institutions and students between State Universities like Panjab University and NLUs (at least the one I attended). In Panjab University the institution and students were primarily focussed on making a career in the judiciary or other government services. I must add that I too appeared for judicial exams in Delhi but could never go beyond the mains stage. Moreover, in Panjab University the focus was only on traditional subjects and new laws like Competition law, Insolvency and Bankruptcy etc were hardly included in the curriculum. At NLU Delhi, I witnessed students exploring different subjects and careers after graduation or LL.M. The teaching methodology and student assignments were also different at NLU Delhi in comparison to Panjab University. Another difference between traditional universities and law universities is the opportunity to interact with students from different faculties and departments. Traditional universities like PU allow students pursuing different subjects like law, arts, science etc to interact and associate. Moreover student unions are stronger and student body elections are significantly more important here.
Significance of the time spent in both the universities has been immense not just in the profession but in life. I made some lovely friends and even met my wife while studying at NLU, Delhi.
As someone who is qualified by both the Bar Council of India and the Law Society of Ontario, Canada, could you discuss the similarities and differences between practicing law in India and Canada?
I have qualified for the bar in Ontario, Canada but have not practiced there. However, I can comment based on the qualifying examination I cleared and the requirements I need to fulfil to continue my license. I think the profession in Canada is regulated in a much better way than in India. To start with, the qualifying exams (barrister and solicitor) which everyone is required to clear to qualify as a lawyer is more challenging than the All India Bar Examination conducted in India. The exams are framed in a manner that tests the candidates on ethical and professional responsibilities, as well as legal knowledge.
Even after qualifying as a lawyer, all lawyers are required to complete several requirements like submitting annual reports, continuous legal training (Continuous Professional Development) etc, failing which lawyers are suspended from practice. These details are also published on the website for the general public to know. Overall the system aims to protect clients from unethical practices and rules and regulations are implemented better in comparison to India.
What are some of the challenges you faced while representing clients in antitrust-related matters before the Competition Commission of India and the courts? How did you overcome those challenges?
Proceedings against these clients are pending either before the Competition Commission of India (CCI) or in appeal stage, so I'll not be able to state much. However, I can say that antitrust proceedings in India are often based on perceptions and projections. Most of the times the prima facie view formed by the CCI before directing investigation is followed by the office of the Director General (DG) and again upheld by the CCI at the time of passing final orders. CCI often follows the market defined by foreign regulators in similar industries and is often not willing to adapt the market definition to Indian realities. I must add that lawyers also depend and rely on international jurisprudence to support or defend their cases. Despite the wide powers granted to the CCI to impose high penalties and dictate business decisions, the responsibility to establish contravention through evidence is quite low. The lack of transparency in CCI proceedings can also be a cause of annoyance at times.
Since the facts and proceedings are often complex, the Appellate Authorities also refrain from interfering in the primary questions of 'definition of relevant markets' and 'market power enjoyed by parties.' Although appeals have been allowed against CCI Orders but most of them have been allowed on procedural grounds. Appeals on many important issues are pending before the Supreme Court. Though we are part of the system and are equally responsible for the delays in final adjudication of appeals, we try our best to be ready to meaningfully assist the Courts in deciding these important issues.
Apart from your work with P&A Law Offices, you have also served as a Senior Associate at the Competition Commission of India. Can you share your experience there and the role you played in analyzing merger notifications and investigating alleged anticompetitive practices?
My tenure at CCI has played a vital role in my career. After finishing LL.M. I wanted to work at the CCI to understand its functioning. Unlike Courts, CCI has a very good setup where the Members are assisted by experts from legal, economics, accountancy and other fields. In fact, the decisions passed by the CCI are guided by the analysis and assessment done by these experts. Further, there are different divisions for merger control, antitrust enforcement, legal proceedings that include initiating and defending by CCI, economics, investigation etc. I was fortunate to have worked in different divisions. During my tenure I worked in the investigation divisions where we assessed and analysed cartels, anti-competitive vertical agreements and abuse of dominance related complaints. In fact the resale price maintenance case against Maruti originated from an anonymous complaint analysed by the investigation division.
The combination division dealing with merger control required me to collaborate more with counsels appearing on behalf of merging parties. CCI has a pro-business approach in merger control, however the division ensures that all combinations are notified as per the regulation and then vigorously pursues combinations where it is able to identify a harm arising out of the combination.
In addition to these divisions, I was attached to the office of one of the Members of CCI, where I was required to brief on matters from all divisions.
Lastly, what advice would you like to give to fresh law graduates who are just starting their careers? What key lessons or principles should they keep in mind as they embark on their professional journey?
The most important principle is to be open to all the work that comes one's way, nothing is too small or too big, to work with sincerity and dedication and not to engage in wasteful comparative analysis. Young professionals should be willing to explore and learn different practices. I think law firms are exerting unwarranted pressure on young professionals to persist with only one field and the industry is needlessly focussing on specialisation. In fact even in a particular field, firms are demanding lawyers to be super specialized. For instance in Competition Law, lawyers are being categorized as enforcement specialists or merger control specialists. Specialisation or super specialisation is fine and may even be essential in the long run, especially in law firms, but fresh law graduates should be encouraged to develop skills and gain knowledge of different fields of law.
The core principles in law are the same across all fields and most of law is based on common sense. This is the reason why most senior counsels are able to represent clients across all fields of law. However, the industry and recruiters are not always willing to embrace young professionals who don't specialize in one subject at the beginning of their careers. I can easily say from my own experience that all my different experiences, be it original side litigation, legal officer at an insurance company, association with CCI, competition law counsel at a law firm, have played an important role in understanding the legal system better and in practical application of different laws.  
Get in touch with Rajat Moudgil-