Sukrit Kapoor had graduated from GNLU, Gandhinagar in 2011. Thereafter he pursued an LL.M. in human rights law from Essex University. Being an international law enthusiast he worked at Gaza Strip for the Palestinian Centre for Human Rights and submitted reports to the UN. He also worked as a Refugee Status Determination Assistant at the UNHCR for quite some time and had joined Commonwealth Human Rights Initiative yesterday.
In this interview Sukrit tells us about:
Attending Summer Schools
LL.M. in International Human Rights from Essex University
Competing in Concours Jean Pictet
Pursuit of a career in International Human Rights
Work experience at Gaza Strip
Hi Sukrit! How would you like to introduce yourself to our readers?
I completed my undergrad studies from GNLU in 2011 and immediately followed it up with a postgrad degree in international human rights and humanitarian law from the University of Essex in 2012. Despite being a law graduate I can't exactly classify myself in the conventional binary of corporate lawyers and litigators, as I like to think of myself as an international law enthusiast with an interest and focus on humanitarian issues. I have recently joined an international NGO, Commonwealth Human Rights Initiative, as a Research Officer and I have previously worked with UNHCR in India and with another NGO in the Gaza Strip.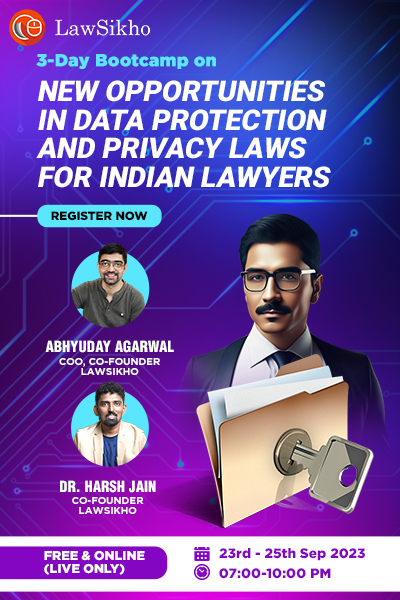 Please tell us about what life was like in GNLU? What all activities did you pursue while on the course and how did they shape your career?
For me GNLU, and law for that matter, happened by pure accident. I took up commercial studies during high school and easily envisioned myself becoming a typical number-crunching chartered accountant someday. However, a family friend suggested that having a base in law would boost my accountant pursuits. I ended up in GNLU with absolutely no clue, except for some very clichéd ideas, about lawyers and what they do. Needless to say, I was very lost from day one which lead to my becoming further disinterested in corporate or commercial studies. Luckily for me, I had become friends with two senior students, Kumar Ankit and Hardik Dave, who were seriously involved in establishing the Legal Services Committee and the legal aid clinic at GNLU, and with some encouragement from them I volunteered for the committee in its initial year and got accepted as a member the next year.
Working with the clinic got me really interested in civil and social issues, but back then I didn't think I could do similar work for a good part of my life. Interestingly enough, I ended up doing a non-legal marketing internship during my second year and followed it up with an LPO internship with the hope of combining my legal and business skills in the legal outsourcing setting. While interning at the LPO, I got the opportunity to prepare a research brief on international refugee law for an American lawyer who was helping a Haitian asylum-seeker seek refuge in the US and the court ruled in our favour. That satisfaction clicked so well for me that I decided to specialize in international law with a focus on human rights, migration issues, and armed conflicts. Thankfully, the course at GNLU was long enough to allow me to shoot some arrows in the dark while identifying my true interests, and also help me work towards them.
You have attended a couple of summer schools. What are the aspects you considered while opting for these courses? Would you recommend law students to opt for these courses over an internship?
I attended three summer courses during my undergrad studies. The first one was an Introduction to International Law at the Indian Society of International Law in Delhi. I attended that course immediately after my first year in law school, purely out of curiosity. The next summer school I attended was on International Affairs and Multilateral Governance: Global Migration, Cooperation and Development at The Graduate Institute of International and Developmental Studies, in Geneva and after that I participated in a programme on Protecting Human Rights Through United Nations Mechanisms, at the Human Rights Law Centre of the University of Nottingham.
Once I got clarity on the kind of work I enjoyed and the area I wanted to specialize in, the next obvious thing on my list was to garner skills, aptitude, and acumen essential for further pursuing my interests. I reckoned these summer schools were ideal for this purpose. They seemed to be a better and wiser investment over an internship because for they offered me a broader, better and more practical understanding on issues beyond the ordinary textbook perspective, which seemed quite impossible through an internship. Also, professionals from various international organizations taught the course and I even got to visit these organizations' headquarters and get an idea of their functions.
So my general advice to one and all will be to opt for opportunities which will for sure help you learn and attain proficiency, and it can be through an internship, a summer school, a moot court or essay writing competition, or for that matter anything else. Remember to do the time-investment-benefit analysis and choose the best way you think you will learn.
Following up on that, how have these summer courses helped you?
They have helped me immensely. This might sound a little like Steve Jobs' Stanford speech where he explains about connecting the dots and how you can only do it looking backwards, but the best example I can give is that my current job with Commonwealth Human Rights Initiative requires me to be proficient and thorough with international human rights mechanisms, so much so that among other essentials this was mentioned as a must-have in the job description. Also, attending these summer courses helped me understand the teaching methods employed by foreign educational institutions, which in turn prepared me to pursue my masters more efficiently.
Why did you decide to pursue an LL.M.? What made you choose the University of Essex? Were you considering other universities too?
I wanted to learn more about working in the realm of human rights, migration, and armed conflicts and the LL.M. at Essex helped me do that and more. I was definitely considering other universities with great repute for masters in international law like Oxford, Columbia, Nottingham, ADH Geneva, but what attracted me towards Essex was that the academics there are professionals with years of experience, including former UN Special Rapporteurs, members of UN treaty bodies, advisers to a range of international organizations (like the OHCHR, UNHCR and WHO), as well as to NGOs around the world, and litigators before national courts, regional human rights commissions and courts, international courts and tribunals, and the UN treaty bodies.They contribute to academia by bringing a remarkable element of practicality in their teachings. Moreover, Essex happens to be the first university in the world to establish a dedicated LL.M. in the area of human rights and this ensured a very strong and omnipresent alumni. The human rights alumni are often called the Essex Mafia, because they are quite literally working in every region of the world with numerous organizations.
You also participated in the Concours Jean Pictet while studying at Essex. Can you tell us what it is and about your experience competing in it?
Concours Jean Pictet was one of the highlights of my Essex experience. It is a fascinating, a first-of-its-kind international humanitarian law competition which is held in a different country every year, having been held in South Africa when I participated. Each year, an impressive group of people working with organizations like ICRC, UN, international tribunals, and some academics organize this competition. It is a week-long competition where these experts cook up a hypothetical armed conflict situation which develops as each day passes and the teams participate in a range of simulations where they exhibit their knowledge of IHL and other related subjects while playing different roles of military officers, representatives of the Red Cross, armed rebels, human rights organizations and government lawyers.  Apart from reaching the semi-finals of the competition I made some really amazing friends from differentparts of the world. I strongly recommend it to anyone who wants to specialize in IHL.
You have been closely associated with human rights ever since GNLU. Why did you choose to work in this field over a lucrative job at a law firm?
Given the way my career interests shaped up during and post-GNLU, like I have explained earlier, I think it is this field which chose me rather than the other way around and although I am not averse to working with law firms, it isn't something that I really wanted to do. Simply put, I realized what I enjoyed doing and kept pursuing it.
How did you start working for the UNHCR? What was your job profile there?
I stumbled upon the opportunity to work with UNHCR while I was in the Gaza Strip, and got selected for the job after taking a written test and appearing for an interview. I worked with UNHCR as a Refugee Status Determination Assistant, which basically means that I primarily assisted the Office in determining whether an asylum-seeker is a refugee under UNHCR's mandate or not. I did so by meeting with the concerned asylum-seekers and interviewing them to collect their statements and other relevant information that can be used as evidence. I would then legally analyze and assess their application after thoroughly researching upon their background and the human rights situation in their respective countries of origin. Along the way, I also delivered a lecture at the Indian Society of International Law on behalf of UNHCR and assisted the Chief of Mission in preparing a speech.
You quit your job at UNHCR recently and are now working with the Commonwealth Human Rights Initiative. Why this change?
I now work as a Research Officer with CHRI's Strategic Initiatives Programme, which means I monitor, research, and report on human rights issues in various Commonwealth countries; assist the organization with its advocacy initiatives at the UN, Commonwealth, and other appropriate international human rights forums and mechanisms; and network with human rights organizations in various countries. I did something similar to this in the Gaza Strip while working with an NGO there and realized that my skills are better utilized in such a role. Perhaps you can say that I sort of graduated to this job and hence, the change.
Tell us about some of your experiences in the Gaza Strip. How has it changed your perspective?
I landed up in Gaza straight out of university and worked there with the International Unit of Palestinian Centre for Human Rights (PCHR). I was tasked with preparing two reports on the challenges faced by Palestinian civilians in accessing appropriate judicial mechanisms and the difficulties they face in seeking reparations for damages and losses suffered by them owing to armed violence. Thanks to my brilliant colleagues, I further got the opportunity to assist PCHR with submitting various reports to the UN, representing PCHR at international conferences and facilitating partnerships with other NGOs. One of the most interesting assignments I got to work on was preparing reports on the impact of armed drones on civilians in the Gaza Strip which were submitted to the UN Special Rapporteur on promotion and protection of human rights and fundamental freedoms while countering terrorism.
Many-a-times, I would get frustrated with the general lack of clarity on the application of some fundamental principles of international law to the situation in Gaza, but overtime I realized that such difficult situations can't be addressed solely from a legal perspective but principled diplomatic and political measures needed to facilitate the effective implementation of law.
I can easily call it one of the most enriching experiences in both personal and professional terms as Gaza has a charm to itself which is reflected in its people despite all the difficulties surrounding the region. Thankfully, with a lot of support from my family, lovely colleagues, and friends I managed to successfully complete my assignments there. Something that I will always cherish is how some of my Israeli friends checked on me during escalations in armed violence, while I was in Gaza.
Lastly, what would be your advice to law students in a sentence or two?
In a sentence or two, it is very easy to lose one's individuality when one competes in a herd, so don't settle for something you don't enjoy, since to succeed naturally, one needs to genuinely love what they do. Just stop being a "rat" and you'll definitely win the "race". 😉