This interview has been published by Priyanka Karwa and The SuperLawyer Team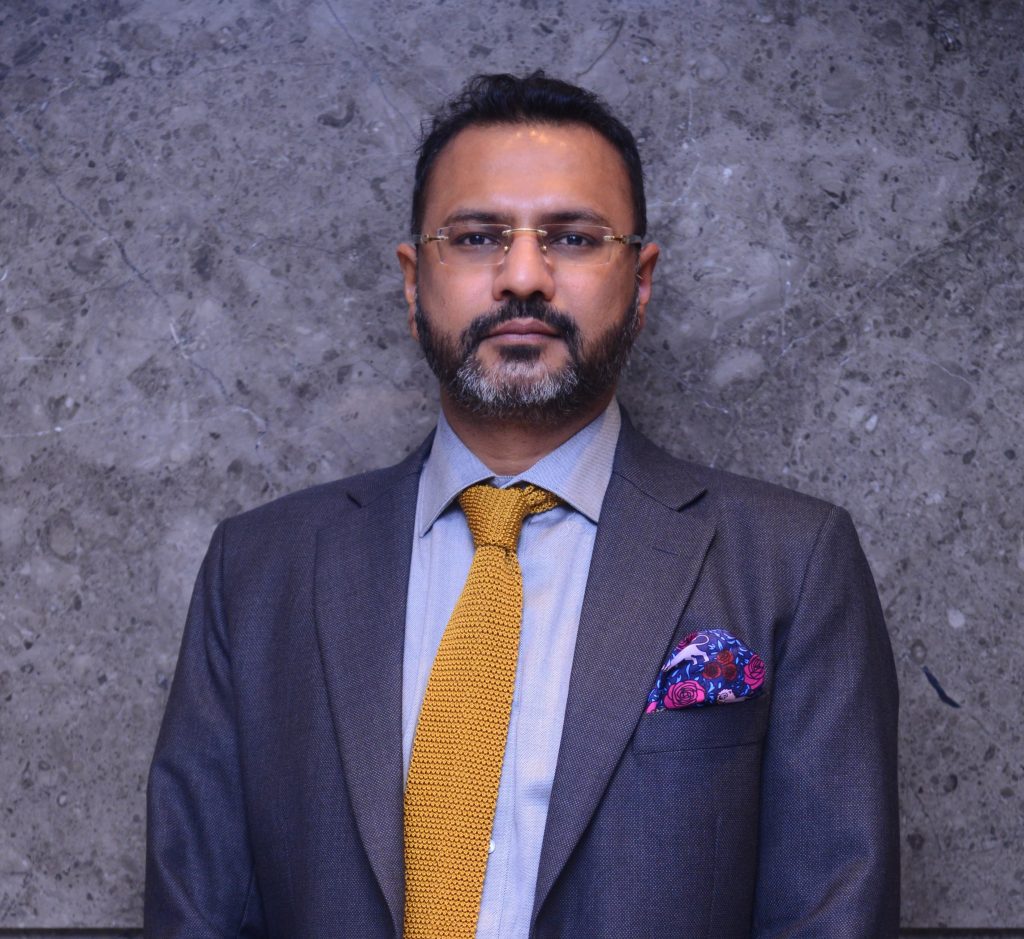 Can you tell us about your journey into the field of law and what inspired you to pursue a career as an Advocate and Solicitor in both India and England & Wales?
Coming from a generational family of lawyers, taking up law as a profession was a default option. However, after completing my graduation in Political Science (Hons.) from Delhi University, I initially dabbled in venturing towards doing something Information Technology or Business Administration, but not getting the college of my choice I finally decided to pursue law. By the time I made my decision, the entrance exams for both IP University and Campus Law Center, Delhi University were over, so I took up admission at Mewar Law College, C.C.S University. Looking back I regret that despite the opportunity I never interned with any law firm or Advocate during my studies at the law college.
After completing my graduation I read law in the chambers of Sr. Counsel Mr Arun Bhardwaj for almost 6 years and practised both on the Civil and criminal side during which I had secondments with both English and Singapore law firms, and then in 2013 I joined my current law firm Karanjawala & Co, I am very grateful to Mr Raian Karanjawala who gave me the opportunity to sharpen my legal skills in my current firm which I call the "AIIMS" of legal practice, because of the sheer amount of diverse matters one gets to handle ranging from complex commercial disputes, PIL, writs petitions, etc to family disputes and one is exposed to the whole spectrum. My supervising partners, Debmalya Banerjee and Meghna Mishra, also deserve credit for their priceless guidance and mentorship.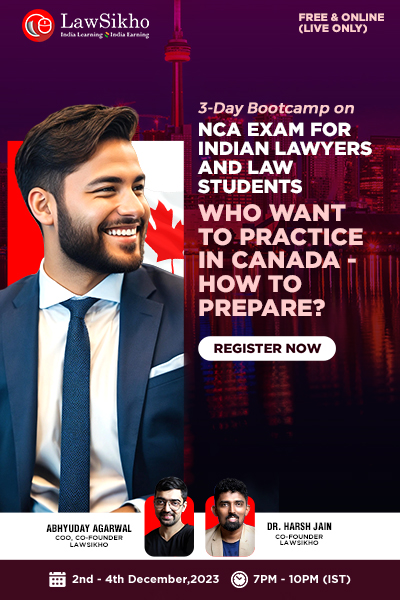 Credit goes to my father who encouraged me to become a Solicitor as after completing of LL.B., we discussed the possibility of doing an LL.M. However, I was not keen to do further studies, so he suggested that I should sit for the Solicitors conversion test and simultaneously work with either English or Singapore law firm for some time abroad to broaden my horizons. I qualified as a Solicitor after taking the erstwhile conversion test known as the Qualified Lawyers Transfer Test (QLTT) in 2010 and my experience working at Clyde & Co, London gave me key insights into the life of an English Solicitor. Following my secondment at Clydes, I had the privilege to join Rajah & Tann in Singapore where I worked under the current Chief Justice of Singapore, Mr. Sundaresh Menon SC, as well as Jainil Bhandari, Partner in Admiralty & Shipping, and Prakash Pillai, Partner in International Arbitration and then later on I continued my professional journey at Herbert Smith Freehills, under Mr. Nicholas Peacock, Partner in Arbitration.
Just before the Covid 19 pandemic, I submitted my application via The Experienced Practitioner Route (EPR) to become a Fellow with the Chartered Institute of Arbitrators (CIArb) which is the world's largest community of alternative dispute resolution (ADR) professionals, and in 2020 after review of my application and interview by the main office at London, I was inducted as a Fellow.
With around 15 years of experience in civil & commercial litigation, arbitration, and corporate matters, could you share some key highlights or memorable cases from your career that have had a significant impact on you?
Sure, let's start in a descending timeline, in 2022, it is every lawyer's aspiration to brief and assist Mr Fali Nariman, Sr. Advocate who had been on hiatus for quite some time, my chance to brief Mr Nariman came during the COVID pandemic in 2022 when Mr Nariman agreed to appear for Surat Parsi Panchayat Board before the Supreme Court who were seeking a traditional burial of Parsi Zoroastrian Covid-19 victims. From the initial preparation of the special leave petition to the final disposal of the matter, Mr Nariman even at the age of 94 is full of energy and spent a great deal of time and energy going through every document. Mr Nariman used to dictate numerous notes, which he used to consistently amend to make them as concise as possible for the Bench. My big takeaway is to consistently think about your case as with the passage of time you are able to articulate the material facts required for the applicable rule in a concise manner.
The culmination of a successful arbitration (Government Of NCT Of Delhi. Vs. M/S Shonkh Technologies ) that started from seeking an injunction (Section 9 of A&C Act Petition) against the termination order passed by the Transport Department, Government of NCT in 2013 against our clients- Concessionaires. Due to the sheer volume of documents we had to sift through and collate them in a logical manner in relation to our claims with the various Sr. Advocates that were briefed in the matter starting from Mr Gopal Subramaniam, Dr. Abhishek Manu Singhvi, Mr Sandeep Sethi, Mr Saurabh Kripal and Mr Chinmoy Sharma, gave me a front row seat the manner in which the said Sr. Advocates muster and applied law to common facts, their legal strategy has been invaluable in my growth as a lawyer. The case is memorable as the client reposed faith in me and referred me to subsequent matters.
During my initial days of joining Karanajwala & Co I was marked on an ongoing writ petition against an Insurance Company that had unilaterally deleted rain cover for a cricket match and subsequently repudiated the insurance claim. After two concurrent findings by Delhi High Court that writ petition is not maintainable, we were able to successfully persuade the Supreme Court to set aside the concurrent findings. This case is memorable as we developed the parameters for invoking writ-large jurisdiction concerning insurance policies, rather than resorting to alternative remedies.
I have had the best time working at Barlow Lyde & Gilbert now known as Clyde & Co and I express deep gratitude to my supervising partners Mr Richard Black, Eurof Lloyd Lewis, Patric McGonigal, Jeb Culow and colleagues Lyall Hickson, Leon Alexander and Kenzia who involved me in their matters, encouraged me and were patient in clarifying my numerous concerns.
During my tenure in the Marine Energy & Trade department at Barlows, Mr. Black engaged me in the Elektrim SA v Vivendi Universal SA case, which was a multi-billion-euro dispute ranked by American Lawyer magazine as the 11th largest arbitration in the world in the year 2008. As this matter had only a limited number of associates involved due to its focus on insolvency issues and compliance with EU Regulation No. 44/2001, rather than shipping-related disputes. So Mr Black involved me and I had the chance to undertake various tasks preparing notes for the hearing, from drafting witness statements & procedural applications, bundling & filling, attending conferences with Barristers and Kings Counsels such as Gabriel Moss KC, Richard Millett KC & Julian Kenny KC, court hearing, etc.
I recall that in one of the hearings before the Commercial Court, Royal Court of Justice, Mr Toby Landu KC who acting for the Vivendi Universal SA during his submissions quoted from the book- EU Regulation on Insolvency Proceedings which was incidentally authored by Gabriel Moss KC who was leading us in the same matter which lead to a series of amusing comedy of errors during the hearing.
One of the other big matters- Congentra AG v Sixteen Thirteen Marine SA (The "Nicholas M") in which assisted & acted for the Russian Charterer- Congentra AG against the Greek Shipowners-Sixteen Thirteen Marine SA who had instituted London arbitration proceedings and obtained attachment order in New York in support of their arbitration claim. We counterclaimed that the attachment order was wrongfully obtained and the injunction should be discharged. We were led by Richard Southern KC, Richard Walker KC and Anna Gotts. Leading up to the dispute the emails were exchanged from different parts of the world so to get a real sense of the timeline I remember we had to cross-reference each email with the corresponding UK, Russian and New York time.
You are the Director of the Federation of Indian Corporate Lawyers (FICL), a not-for-profit organization. Could you tell us more about FICL's mission and the role it plays in the Indian corporate legal community?
Yes, FICL (www.ficl.org.in) was incorporated during the Covid pandemic in 2020 as a not-for-profit company. FICL's vision and mission are centred around becoming the leading advocate for corporate lawyers in India. We aim to facilitate the sharing of legal expertise among the Indian corporate legal community while promoting the highest professional standards and offering valuable developmental opportunities for in-house lawyers and legal professionals in India to enhance their skills and expertise. To that effect, FICL released "FICL Code of Ethics & Standards of Professional Conduct for In-House Lawyers' ' ("FICL Code") during its Inaugural "FICL 1st Corporate Lawyers Summit 2022 held in New Delhi. FICL Code aims to provide general guidance on the ethical and professional standards to the In-house corporate lawyers community in India.
This year Justice Navin Chawla (Delhi High Court) released the results of India's first "Survey on Dispute Resolution in India" undertaken by FICL & Centre for Trade and Investment Law (CTIL) during FICL's annual one-day conference "DELHI DISCOURSE 2023". FICL signed a Memorandum of Understanding with the Singapore International Arbitration Centre (SIAC), Beihai Asia International Arbitration Centre Pte Ltd ('BAIAC') to promote international arbitration as a preferred method for resolving international disputes. FICL also supports seminars of ICC, SIAC, IPBC, ACGC, Singapore Academy of Law, АРАС, etc for wider reach and participation of key stakeholders.
In 2022, you were recognized as one of the Forbes Top 100 Individual Lawyers in India and received the Lex-Falcon Global Award for Outstanding Achievements in the Legal Industry. What do these recognitions mean to you, and how have they influenced your career?
These recognitions hold immense personal and professional significance for me, as they validate the dedication and effort I have invested in my practice. They serve as a powerful motivator and a source of pride, not only for myself but also for my team and my current colleagues Kartik, Nicholas, Anmol and Shreesh who have supported me along the way. Moreover, these accolades have had a substantial impact on my career trajectory. They have enhanced my professional reputation and opened doors to new opportunities. For instance, they have facilitated networking with like-minded professionals, leading to collaborations and partnerships that have further enriched my work.
Your professional journey has taken you to law firms in India, London, and Singapore. How has working in these diverse legal environments shaped your perspective on the practice of law?
I consider myself fortunate to have had the opportunity to work in diverse legal environments, which has greatly enriched my legal skill set. For example, in the UK, it is common for English Solicitors to engage in settlement negotiations and discuss the merits of a case without prejudice before it proceeds to a hearing, as the prospect of bearing actual and punitive costs in the event of loss weighs heavily on the parties involved. Likewise, I have observed that the legal practice in Singapore tends to be characterized by its clinical and direct approach. All in all, my experience of working in leading law firms across different parts of the world has provided valuable insights into their approaches and behaviours in different situations.
You've been involved in a wide range of legal matters, from representing corporations in arbitration to dealing with government regulations. Can you share some strategies or insights you've gained for effectively navigating complex legal landscapes?
Whilst navigating disputes complex or otherwise, what I have learned is to develop a central theme like a tree trunk and then to categorise all the ancillary, supporting points like branches. This is also useful for complex legal issues where you can compartmentalize your key premises by using deductive and inductive reasoning methods as to why the court should rule in your favour. One should use a visual representation of a complex problem/ transaction by way of charts, diagrams or photographs which break down a big issue into bite-size issues which are easy to understand.
In drafting with the advent of cut-copy-paste, there is always an inclination to paraphrase and verbosity does not help either your clients or the judges so keep it concise. If you represent the Plaintiff- use active voice and vice versa for the Defendant. As mundane and time-consuming as it may be, make it a point to peruse through all the correspondence, documents, etc yourself and not solely rely on the client's inputs.
It's prevalent for English solicitors to maintain a case diary/logbook, which basically is a notebook in which they pen down their case notes, client conferences, conferences with Barristers, coordination, etc which serves as a time capsule and it can be referred back for clarification, itemising memos, etc. This practice I believe one should inculcate.
Can you discuss any trends or developments in the legal industry that you find particularly interesting or noteworthy, especially in the context of India and international practice?
Technology Adoption: The Indian legal industry has increasingly adopted technology solutions for tasks such as e-filling, document review, research, case management, VC hearings, etc in the aftermath of the confinement during the COVID-19 pandemic. The usage of technology and artificial intelligence to streamline legal processes and improve efficiency is a trend that will continue to grow.
Entry of foreign law firms in India: The much-awaited entry of foreign law firms this year by BCI is a big development that has happened this year. As these foreign firms establish a presence in India, a demand for local legal expertise in areas such as transactional and corporate law, JV, M&A, intellectual property, contract drafting, etc would emerge. The inclusion of foreign law firms in active participation in arbitration cases in India in form of either venue or seat will contribute to India's potential to become a prominent international arbitration centre akin to London and Singapore. Simultaneously, this would open doors for Indian legal professionals to engage in arbitration activities abroad, presenting substantial prospects for them.
Alternative Dispute Resolution (ADR): India is ranked the fifth-largest economy in the world which is fuelled by mega infrastructure projects, Services, IT, manufacturing, etc. Consequently, the momentum of this booming economy often translates into an increase in commercial disputes. Resolutions of commercial disputes through arbitration and the newly enacted The Mediation Act are popular ADR methods. Furthermore, making India the hub of International Arbitration has been one of the pioneering initiatives of Prime Minister Shri Narendra Modi. So I do see a huge potential in this area.
Finally, as someone with a wealth of experience and achievements in the legal field, what advice would you like to give to fresh graduates who are just starting their legal careers and are eager to make their mark in the profession?
I am reminded of what a KC said to me when I was delivering hearing bundles at his chambers he asked "What is the similarity between mushroom and trainee solicitor" after a few moments he replied, "Both are kept in the dark and fed shit". My advice to recent graduates is to prioritize the finer details, such as organizing paperwork in accordance with court records and staying in regular communication with your seniors regarding case progress or when things go south. These are the qualities that will make you stand out and your Seniors will entrust you with greater responsibility. Make a habit of writing legal articles periodically. The rest is about embracing your legal journey with a touch of humour and paying attention to your mental health.
Get in touch with Rohan Sharma-