This interview has been published by Priyanka Karwa and The SuperLawyer Team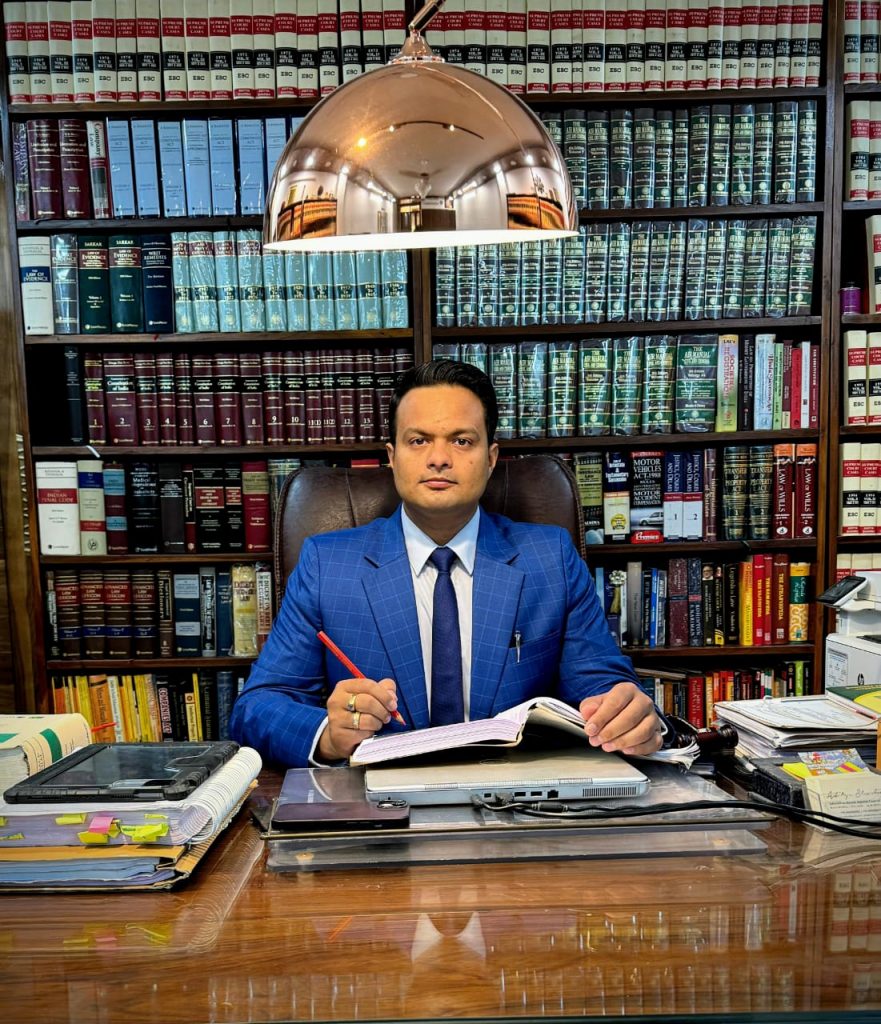 Can you please share your journey from obtaining a B.A., LL.B (Hons.) degree at National Law University, Delhi, to becoming an Advocate-on-record at the Supreme Court of India? What motivated you to pursue a career in law?
There were no lawyers in my immediate family, in fact I grew up in the beautiful city of Bhopal which despite being the capital doesn't even have a High Court. I took mathematics and science and it was only in my senior secondary year that law as a profession attracted me. It was my English teacher who saw my potential in law and suggested that I take it up as a profession. At that time little did I know that it would change my perspective towards society completely and give my life a deeper meaning and purpose.
I loved every bit of my time at National Law University, Delhi, it ignited a sincere passion towards law and people here were smart in so many different ways and fields. At NLU, Delhi, I was busy doing assignments, research work, internships, Moot Courts, Mediation & publishing articles. I had no clue that 5 years went by so quickly. I enjoyed mooting, I guess it came naturally to me, it gave my exposure at international level at Jakarta (Indonesia), Malaysia and Cape Town (South Africa). I was part of the Moot Court Organizing Committee and also Convener of the Student Welfare Committee at NLU, Delhi. When I graduated with a degree in law I was selected in western universities with partial scholarship & fee waiver and also at Indian Law Institute, Delhi for LLM (1 year program) but I chose to start practicing law and learn in the chamber and before the Courts.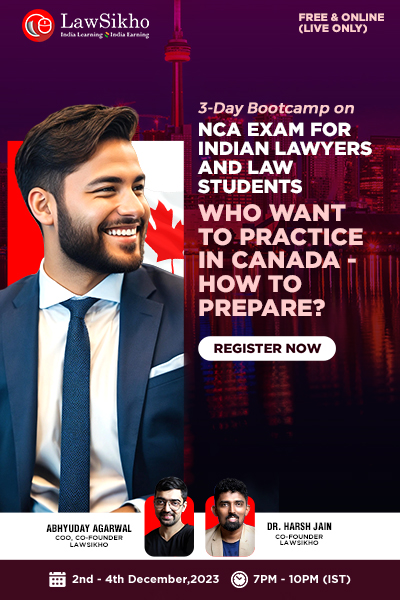 Becoming an Advocate-on-Record was a necessity for me being a first generation advocate practicing at the Supreme Court. It was with God's grace and years of chamber practice that I was able to attain this milestone in my very first attempt despite the challenges that came along with the way. When I cleared the AOR exam, Coronavirus (COVID-19) Pandemic was already here and that gave me an opportunity to pursue a master's degree in law. I did my LLM in constitutional law and administrative law during that period. It motivates me that as advocates not only we contribute in the justice delivery system but also keep the faith of the masses in our wonderful system & constitution, despite the challenges, flaws and adversities.
You've had a diverse range of experiences in different legal chambers and roles. How did these experiences shape your understanding of the legal profession, and what valuable lessons did you learn during this time?
In my final year of law school while interning at the office of Sr. Adv. Sidharth Luthra I realized that litigation at the Supreme Court of India is my calling. After enrolling as an advocate I joined the chamber of Sr. Adv. Rebecca M. John where I got an opportunity to work on leading criminal cases including cases involving heinous crimes, CBI trials, trap & disproportionate asset cases and many more. This gave me hands-on experience of addressing the court & arguing, drafting and filing, observing examination in chief & conducting cross-examinations and also further enhanced my court craft. After a year, I joined the Chambers of Sr. Adv. Gopal Subramanium, where I assisted him in variety of matters before the Hon'ble Supreme Court of India & other High Courts. Sir, dealt with various issues such as constitutional matters, writs, challenging varies of Acts, election petitions, criminal appeals, opinion on Delhi as State or Union territory, tender and mining cases, intellectual property matters & so on.
During this time as a chamber junior I learnt a lot about the legal profession, most importantly how to approach any case, how to extract facts and not only to simplify the most difficult situations/ facts/ documents but also to present it in a manner which is easy and effective to understand. Understanding of law is only one part of practice of law, its application on given facts as they come from the lower court, after various testimonies of witnesses and their cross examinations is not the same thing. It is only when you apply yourself to the given factual matrix and understanding of law, that you can unravel the truth and get justice for your client(s). Above all, never compromise with your professional ethics and morals. Give yourself a little grace, don't have unrealistic expectations or look for magic to happen overnight, give it time. It takes years and its own time so just be honest, humble and diligent with your work and don't lose patience or hope.
Could you tell us more about your interest in these specialized areas of criminal law, original suits before the Supreme Court of India (Suits between states) & river water disputes and how they have influenced your legal practice?
Criminal jurisprudence and penal law always fascinated me, perhaps it was the small town factor along with the media reporting where news reports covered major financial & heinous crimes regularly. They also covered interesting arguments of the lawyers appearing in those cases and opinions on its impact in general. Every student of law knows that bail is the rule and jail is an exception. There are so many cases where courts have emphasized bail should be granted, even recently by order dated 30.07.2023 in MD. Asfak Alam v. the state of Jharkhand & Anr. The Hon'ble Supreme Court reiterated the directions issued earlier and as well as other directions to emphasize unnecessary arrest should not be made & bail should be granted especially in cases where punishment is less than seven years. Thus given the grim situation we have there is so much one can contribute in the field of criminal law & more importantly I feel fortunate that I can actually help people get justice and live a life outside prison.
It is very important to resolve disputes that arise between states/ union & states for the integrity of our country. It is not only the government which is at stake here but also lives, peace and prosperity. When the suit is between two states which are equally independent and part of the same constitutional framework, the suit is instituted at the Supreme Court of India which has to find a solution and pass a decree. Similarly a life & prosperity depends on the river water availability and this gives rise to disputes where the upper riparian doesn't provide the water to the lower riparian state. Such disputes are heard before the River Water Disputes Tribunal and where the claims of the states are heard and their shares are determined. They also lead to Original Suits for enforcement of agreements, power distribution, for seeking mandatory injunctions and for control & administration between the States &/ or Union. Both these areas have significantly influenced my practice as on one hand there are criminal cases and suffering of the individuals waiting for justice and to come out of prison and on the other hand issues that will affect millions of people in different states.
As a practicing lawyer, you've represented clients in various matters before the Supreme Court of India and other high courts. Could you share a memorable or challenging experience that had a significant impact on you and your career?
Early in profession I was approached to file a bail application, where client was arrested for the offence of rape. This one stands out in particular because I was able to get the client out on bail in one day from the lower court itself. We were able to establish that this woman was not only married to someone else and seeking settlement from her present husband but in the last 2 years she had filed over 5 complaints in different police station against different individuals alleging rape on the ground of false promise of marriage. Eventually case was quashed by the Hon'ble High Court. While I was legal advisor at National Commission for Scheduled Tribes, I came across this case where a tribal women was raped and police was not even ready to take her complaint, much less the registration of an FIR. This case touched me because it made me realize that despite 75 years of independence our forces are still in colonial hangover, where the station head officer feels he is the king & his word in the law. There is no audience for the downtrodden in his police station. With commission intervention police became active, FIR was registered and investigation was done, commission also recommended stern action against the erring police officials. In another case, I have a decree in my clients favor passed by the Hon'ble Supreme Court almost two decades ago but looking into the sensitivity of the matter and the geo-political implications, the Hon'ble Court was pleased to direct the central Government to play an active role to mediate the matter. This matter highlights the importance of mediation as all levels and parties should consider it not to complete the formality but put in real effort to resolve the dispute.
In your experience, what are the key skills and qualities that a successful lawyer should possess, especially for those who aspire to practice at the highest levels, like the Supreme Court?
Lawyer should be hard working and honest to begin with, he should be ready to put in the analytical abilities and also the hours required to complete the draft or prepare the arguments. He must be consistent and diligent, each and every case must be prepared very carefully, and detailed legal research should be carried out on the subject, not only he should go through the latest judgments but also how law has developed over the years on the concerned issue. Lawyer must have good analytical ability, he should be able to extract facts, information from the factual details & complex documents provided by the client, testimonies of the witnesses. Attention to detail is very important for any lawyer for instance any inconsistencies during the cross examination must be caught on the spot. Whether it's the witness testimony or the inconsistency in the documents, attention to detail can save your day and present surprises in the middle of a hearing. Other important skills include, time management, keeping your documents organized (even on the electronic devices as a lawyer one must keep documents and files up to date & organized), legal writing skills as not only oral arguments but also petitions/ applications/ written submissions have to be simple to understand and yet very persuasive and lastly interpersonal skills as lawyers have to interact with clients and other professionals on regular basis.
You mentioned providing free legal advice to the underprivileged through a Legal Helpline. Can you share the importance of pro bono work in the legal profession, and how can young lawyers get involved in such initiatives?
It is very important that we give back to the society we live in. It is even more important for a lawyer to do so because we form part of this privileged and noble profession, where we understand not only the rights and duties but also the general state of affairs in the country. We can see when the law is wrong, when it will not stand in court of law and when it is being misused thus it is our responsibility to take action and help those who cannot afford to fight their own legal battles. Many times people are not even aware that legal aid is available in the courts and if someone tells them able the procedure of getting legal aid or where the office for legal services are situated, that in itself a huge help for them. A young lawyer may have difficulty taking up the case pro bono due to the financial incapacity and lack of experience but he can provide his opinion and also guide the person / fill the application for getting legal aid, which will enable the needy to get assistance and representation from the concerned legal services authority.
Finally, what advice would you give to recent law graduates who are just starting their legal careers? What lessons have you learned along the way that you believe would be valuable for them as they embark on their own journeys in law?
Be patient and take your time to decide how you want to serve, look for your calling. Whether you want to litigate or be a judge, teach law and become a professor, join the civil services or a law firm or a corporate house. In litigation, first look for a mentor, a chamber where you will unlearn the bookish knowledge and learn the practice of law. It is under the able guidance of your senior that one honed their skills, collects the tools necessary for future cases. Be prepared to be a student of law for all your life, develop a habit of reading daily, not just law but also other subjects. Be through with the research and apply your mind, be analytical and work on your legal writing skills. In any chamber first way to prove your ability and to bind trust and credibility with your senior is through in depth research (not just reading of headnotes, but developing habit of reading the cases & commentaries cover to cover) and by legal writing skills reflected through the drafts. Don't be scared of working long hours and working hard but at the same time manage your time wisely to ensure no clients suffer because of you. Lastly, enjoy the journey in law, you have a long way to go.