This interview has been published by Priyanka Karwa and The SuperLawyer Team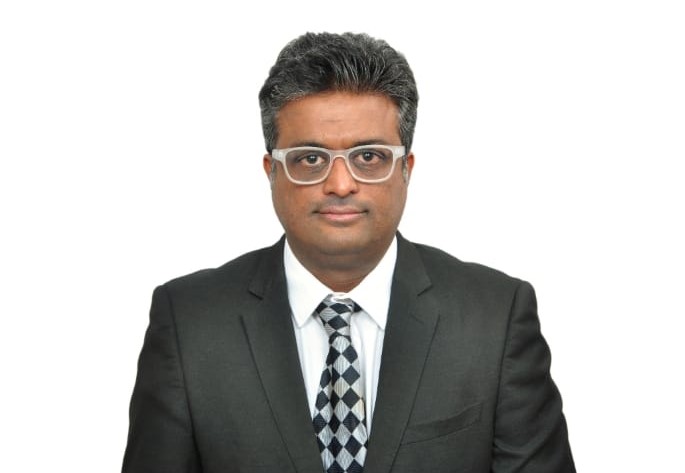 How did you become a lawyer from being a poultry farmer and broom seller?
After graduating in B.Sc from University Maharaja College, Jaipur, I ran small poultry farm along with selling brooms in local city areas. Managed day to day work, did labour / manual farm work & selling broomsticks. Upon one of my travel to New Delhi got a chance to see law firms which changed my idea from being a poultry farmer & broom seller to become lawyer. It was a very difficult phase of my life as to transition from being a labourer to become lawyer without any generational support, no one known in Delhi or in legal fraternity to support but it was one of the best times as well.
How satisfying has your journey been, transitioning from a litigator to becoming an in-house counsel with one of the topmost corporations, and now returning to being a partner and dispute resolution lawyer with a top law firm?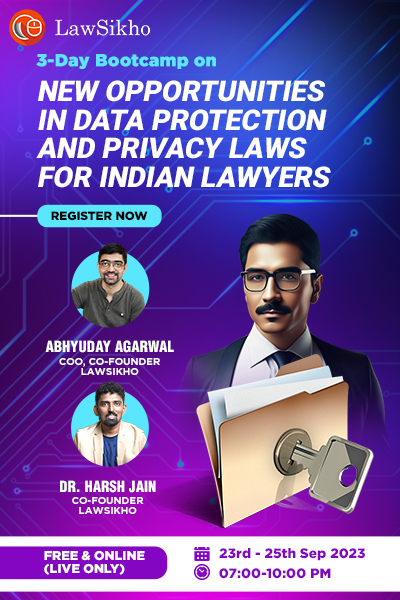 God has been kind. Being first generation lawyer was privileged to work with Karanjawala & Company India's top law litigation firm. There practiced all segments of law criminal & civil. I appeared for various clients involving peculiar kind of legal issues before various Courts & briefed Senior Counsels. This made me not only learn the basics of law but how to appear before Courts and be dutiful towards Clients and most importantly Courts of Law. Apart from this practiced law with Chambers of Ankur Chawla for a short period where got experienced more of Trial Court.
I further worked with great corporates like Hindustan Unilever Limited (HUL) as Regional Legal Head where handled general corporate advisory related to Food Laws, IPR, Retail, Franchising, Brand Protection & General Litigation involving various segments of laws, Compliance & Reporting, Code and concept of business partnering.
The experience with Indiabulls Housing Finance Limited taught me intricate nature of financial laws, complexities of Real Estate laws (RERA), Insolvency (I&B Code), Facets of Consumer laws, how to handle complex litigations & large legal teams.
Wipro Limited being Information Technology Giant offered rich knowledge on global eco-system surrounding Ethical & Code practices, Trade & Sanction Laws, Anti- Bribery and Anti- Corruption landscape, Code Policy drafting clubbed with Enterprise Risk Mitigation, Functional Support to Internal Audit and other functions, training & delivery on statutory compliances to Audit Committee and Board. These stints benefitted me with overall rich experience in handling legal issues related to FMCG, Banking and Info Tech nature of businesses.
All clubbed together are of immense legal & practical value which assist me to handle issues from Client & Business perspective. I must state that it's an extremely difficult role to be In-House Counsel but it's truly fascinating to help the brands grow in most effective & compliant manner. Today I appear in various Courts and practice law which I believe is the duty of being a true lawyer.
Whether working in-house or with a law firm, what are your thoughts and what are the key attributes required for a lawyer?
Both are truly fascinating & satisfying. Working In House within Company has variety of attributes which may be:
Complete know how of your business & functions
Knowledge of Functional Laws & its implications
Red flagging key issues and reporting with ease and without legalese
Weak points, how to highlight with solutions absorbable by business partner
NO to be avoided as it's taken as not able to business partner but have balancing approach
Exhibit & highlight your work upon every stage regardless nature of work else non-highlight of work at appropriate time & spot weakens its delivery value.
Ability to showcase achievement without delay to your superiors and demonstrate value towards the company
Keeping above aspects in mind, the lawyer doing work in-house should be able to demonstrate the outcome immediately to management.
Working with firm & lawyers- the key attributes which may be:
Ability to conduct swift & voracious reading of papers on short time
Grasp facts without any constraint
Prepare error free draft in easy legal language
Up to date Legal knowledge of the issue at hand
Overall handling & case management (Start to End)
Client & partner satisfaction
Timelines and Delivery
Sincerity & Devotion – as outcome of the case is decided by Court where no errors can happen
Smoothly conduct conference with Client and Senior Lawyer
Conduct research of case laws, precedents for the issue at hand
Most importantly liking for law and legal profession
Maintaining diary of dates and filing
Considering above my view is – it depends on lawyer as to where the professional satisfaction is matched. Both are good to learn and practice law.
How do you provide the best possible legal advice to a client even though telling the truth may affect revenue?
Firstly honesty is the only way. Must have non- negotiable honesty with clients whilst providing legal opinions or leading them in litigation. Represent them with honesty before Courts as primary duty of lawyer is being officer of Court. Secondly there is no substitute for hard work. Work hard on clients briefs and research law/ try your best to get relief for client without loss of integrity.
How do you feel now that you're back in practice from the in-house advisory?
I think that both are always good and satisfying.
To be successful you need to take bigger challenges and grow out of your comfort zone. That is what life is all about.
However it is always good to be in active legal practice, help various clients resolve issues, appear before Courts for their rights and interests. This would mean to deal in real time cases, draft pleadings, research law and precedents which is very different than sitting in background and advising In- House. However it depends on what a personal choice is for a lawyer & what is the preference. Sooner and later the In House advisory would end due to job becoming mundane, no challenges, burn out or retirement but the legal world is always open for practice regardless of age.