Interviews
UTSAV TRIVEDI, PARTNER AT TAS LAW, ON CHOOSING A CAREER IN LAW, SETTING UP HIS LAW FIRM AND OVER A DECADE OF EXPERIENCE IN THE LEGAL SECTOR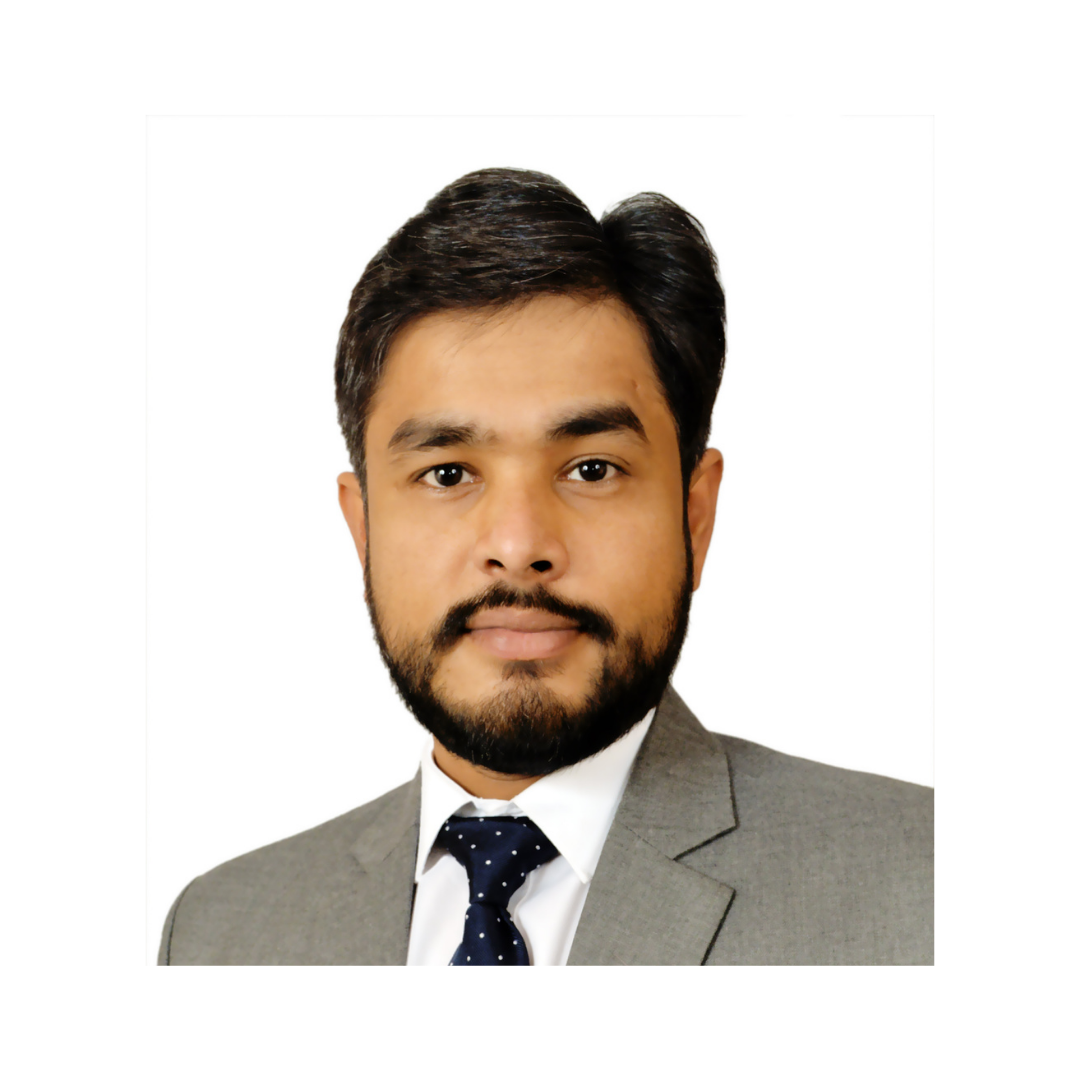 This interview has been published by Maaz Akhtar Hashmi and The SuperLawyer Team.
---
With various achievements and accolades credited to your name, you have been involved in various landmark judgments ranging from the Balco's Case to recent matters relating to the RBI moratorium case. Apart from what makes headlines, how would you like our readers to know you?
Balco's case happened when I was working at Parekh and Co. That case holds a special place in my career because it was for this matter that, for the first time, I spent an entire night in the office. I was only six months into the profession, and I was the youngest member of the team working on the matter. I vividly remember it was 9th January 2012, and we had a huge list of judgments/literature that we required for the hearing, which was to begin the next morning before a constitution bench of the Supreme Court. I volunteered to stay back and ensure all the material was in the court bags. It may have been a small task, but it was a very important one. I was glad to be a part of that.
After starting my own firm, the RBI Moratorium case was the first big (headline-making) case. There were a battery of senior advocates appearing in the matter, and I was not even sure if I would be called upon to argue. Despite the same, I made sure I burned the midnight oil and was fully prepared. Luckily, my petition was the first connected matter, and the bench decided to call up lawyers as per the item numbers. Though there was an option to adopt the submissions made by senior advocates, I decided to put in my two cents, which I was able to because I was prepared.
The two matters you mentioned, as well as all the others that I've had the privilege to be a part of, irrespective of them making the headlines or not, have one thing in common – hard work! It doesn't matter what role one has. It's very easy for me to say, ten years later, that I was the most important person on the team. But that doesn't matter. What matters today is that I know I can make bags in the matter, argue it and do everything else in between. Honestly, one doesn't need anything more!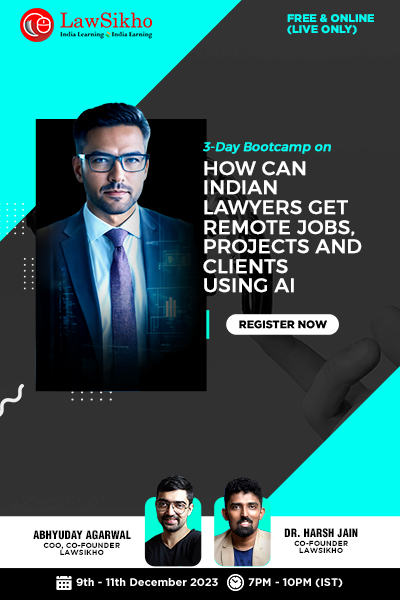 You enrolled yourself for a BA.LLB course at Christ University, Bangalore, in 2006 when the legal profession was still blooming. Looking back, do you think it was serendipity that led you to choose law? What other options would you have considered for your career, if not law?
Well, I had taken up science in my plus two ISC. So you can say it was serendipity that led me to take up law!
On a serious note, if not law, then I don't know. I didn't fill up forms for any of the engineering exams. So yes, serendipity or sheer lack of ideas – whichever sounds better!
You bagged a PPO at Parekh & Co. and started working at the firm immediately after law school. How has that experience shaped you and contributed to your interest in the field of litigation?
Not to take anything away from my colleagues at the bar who practise on the corporate side, but I guess corporate is more about 'avoiding the problem' than solving it. I saw this difference in my internships themselves.
Also, I feel I was lucky to get to work on the matters that I did. I worked at Parekh & Co. for four years, and I don't remember a single day that I did not want to go to the office. Whenever work got tough, my inclination and zeal towards it increased, and I spent more and more time working. I suppose that is the real charm of litigation – the 'problem solving'!
After spending four years at Parekh & Co., you moved on to Karanjawala & Co. as a Senior Associate, handling Civil, Commercial, Real Estate practice as well as litigation advisory. Could you tell our readers how this experience helps you cater to a larger and more diverse clientele in the future?
After spending four years at Parekh, I was looking for new opportunities. This was when I came across a vacancy at Karanjawala & Co. in Ms. Ruby Singh Ahuja's team. I had heard a lot of good things about her, like her dedication towards work, her work ethic and the way she conducted herself. That was the reason I decided to give up a well-placed position that I had reached in my first office.
At Karanjawala, I did matters ranging from telecom to tax, real-estate to insolvency and many more. Apart from being involved in big-ticket matters, I was also given the opportunity to argue final hearing matters before the Supreme Court, NCLT, NCLAT etc.
Ruby Ma'am always told all her team members, work on the matter like I am not there and come to me when you are stuck. This gave me confidence in abundance. We were taught not only how to deal with existing clients but also how to build new ones.
At Karanjawala & Co., you had advised on dispute resolution relating to MNCs dealing in sectors such as coal, oil & gas, steel, etc. In pursuance of this, could you explain to our readers the importance of arbitration & conflict resolution keeping in view the problem-solving approach it fosters?
Unfortunately, for a better part of my career till now, we were stuck in a regime under the Arbitration Act where arbitrations would go on for years and then the Court proceedings under S. 34, 37 and SLP's before the Supreme Court would also take considerable time. What I felt at the time was that Arbitration only adds more leg to litigation, and considering the semi-formal nature of the proceedings, it gets delayed to another level.
However, post-2018 amendments, a time frame has been added, and automatic stay on the admission of S. 34 petition has been done away with. What this does is makes the parties a little more serious. And the semi-formal nature of the proceedings has now become a boon. I've done some Arbitrations where the parties when they finally come before the Arbitrators, are not as adversarial as they would be in a courtroom. On the very first day, they realize and are willing to explore the idea of settlement – which goes through more often than not and leads to a faster resolution of conflict.
You parted ways with Karanjawala & Co. to set up your law firm TAS Law (Advocates & Solicitors), despite your implausible expertise in Energy/Oil and Gas, Real Estate, Trade & Contracts, Insolvency, and Company Laws. What were some of the challenges that you faced while setting up your firm?
Honestly, my partner (Abhinay) and I discussed setting up our own firm in 2018. But we also knew that we should take one year to complete our ongoing professional commitments and give our respective bosses enough notice period. So, when we finally started out in August 2019, we were fully prepared. From office space to email domain and visiting cards etc. – everything was completely planned and executed.
Our estimate was that within 8-12 months, TAS Law would become financially self-sufficient, and we wouldn't need to dip into our savings. However, what we, just like the entire world, did not factor in, was the pandemic. Covid hit us, 8 months into our existence.
However, after a couple of months of complete lockdown, we were back on our feet. While the loss of life and other misery Covid brought upon us as a generation, it was also a social balancer. It was an opportunity for all the first-generation lawyers to overcome what I call the 'generational bias'.
Every first-generation lawyer I knew of and was willing to work hard during the pandemic, while the more privileged ones who took time off, has come out of this pandemic successfully and better placed. Hopefully, Covid is now behind us, and we get back to normalcy.
Can you tell us something about TAS Law and your team? How do you manage to keep your team morale high as well as meet client expectations during high stake matters?
In approximately two years of its existence, TAS LAW now has 8 lawyers (including the two partners) and has a presence before all major forums in Delhi/NCR. We also have some work in other states. Whatever little TAS Law has achieved is down to each and every individual who has worked here.
It is impossible to keep everyone's morale high at all times. This is something every employer needs to get to terms with. Even when you, as an employer, are doing everything right, there will be times when, for whatever xyz reasons, someone or the other will not be up for it. But that is fine. The idea is to give the person his/her space and let them recover. The more time and space you give, the faster the recovery would be. The trick is in knowing who is up for what and when. That's how one can meet client expectations.
Besides advising clients over various legal matters, TAS LAW introduced a 'Pro-Bono Wing', with an objective to provide requisite legal services to the socially and economically weaker sections. Can you share with our readers, how the said wing has created the desired impact?
Since the very beginning of my career, I have continuously been involved in extending help, support and advice to the socially and economically weaker sections of our society in their legal struggles. Considering what the entire world is going through due to the pandemic and how the weaker section of the society is suffering the most, this was the ideal time to formalize our pro bono practice.
After setting up the pro bono wing in December 2020 and with the support of our colleagues at the bar, who were not able to take up the work due to time constraints or other professional limitations, we have helped various people who have reached out to us. We have done a fair bit of pro-bono matters before the Supreme Court, Delhi High Court and some trial courts in Delhi/NCR.
One of your interviews quoted you as "Legal Profession is a marathon and not a sprint", according to you, how should one prepare themselves to venture into the legal profession?
I will repeat exactly what I had said there – Don't be disheartened by the present situation as there is no retirement age for a lawyer. Remember, this profession is a marathon and not a sprint, and therefore, consistent efforts with or without the pandemic will make you land at your destination sooner or later.
Would you like to accord our readers with any further suggestions?
You may not be the smartest person in the room but make sure you are the hardest working. In due course, you will end up being the smartest!
---
Get in touch with: