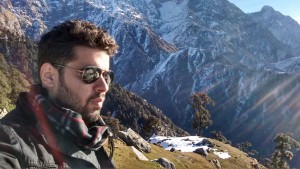 Vaibhav Choudhary is an Independent Practioner at the Supreme Court of India. He graduated from Rajiv Gandhi National University of Law, Punjab, in 2012. After that, He has worked as a Research Assistant-cum-Law Clerk under honorable Justice Dipak Misra, Supreme Court of India. In 2014, He also practiced under Senior Advocate, Mr. Gopal Jain for a year. Since then he's been practicing independently. Vaibhav has many publications to his credit for various Indian and International Law Journals. While in college, Vaibhav Interned with Trilegal, Finsec Law Advisors, ALMT Legal, Chambers of Senior Advocate Mr. P. P. Rao, Senior Advocate Mr. Pravin H. Parekh, Additional Advocate General Mr. G. R. Punia and PUCL, Jaipur.
In this interview, Vaibhav talks about:
His experience at the Law School
His International Publications and their importance
How he prepared for Clerkship interview at the Supreme Court of India
His Landmark cases and his overall experience in the field of Law.
How would you like to introduce yourself to our readers?
As an independent legal practitioner, if you allow. The center of my practice revolves in and around Supreme Court of India.
Also as an optimist, who is trying to build his legal practice in this strange and competitive land based on skills, guidance, and legal acumen.
Describe your experience at Law school as an undergraduate student. Any highlights and incidents you would like to share?
I did my law from Rajiv Gandhi National University of Law, Punjab. As I was part of the second founding batch of the university, which was new in the arena and was building itself as a premier law school in the country, it seems like I grew with the University. When I took admission in 2007, our law school was running from a temporary campus located in the middle of the city. There were no hostels inside the campus. The idea of the permanent campus was yet to be put in shape. So the law school being in the formative years required more efforts as well as provided more opportunities for individual development. One such example was the formation of a Centre for Advanced Study in International Humanitarian Law, a one of its kinds in India and I was appointed the student coordinator for the same. This gave me an opportunity to advance the awareness of Humanitarian law in our country. We started an essay competition namely 'ENSAYO' to promote the humanitarian law among the law students in India. This Competition was directly sponsored by ICRC while offering significant cash rewards as prize money. This competition has now become international and got participation from SAARC countries students as well. Looking back, being part of such new initiatives, I feel proud to be part of such activities during my law school, and this has thus, stuck as a good memory.
Like any other law school student, I also forayed into the diverse world of moot court competitions and debates. But later on, I diverted my path and decided to focus on legal writing and promoting legal research among my contemporaries which was then ignored in our law school. Resultantly, a lot of legal research followed and led to more than 15 paper publications internationally and nationally in the best legal journals in the world.
Tell us about your international publications and importance of those publications.
Two important extracurricular activities in a law school are moot court competitions and publications. I participated in few moot court competitions but, later on, decided to utilize my research skills into legal writing. All of my international publications were my project topics either assigned by my college or chosen by me. My first International publication was in the European Intellectual Property Review on the issue of software patentability. I was the first student in my law school at that point in time to get an international publication in such a reputed journal. Later on, my various college projects which I converted into article got published in numerous Journals and books i.e. International Tax Journal, Asian Journal of International Law, International Journal of Research in Commerce Economics and Management, International Academy of Law, etc. Research is more important than participating in a moot court competition. I have to admit it candidly that my selection for the clerkship in the Supreme Court was purely based on my research skills and publications. So, I got my first job because of my extensive research work. But if anyone is planning to opt for pure litigation as a career choice than publications or any other activities are of not that help per se, but it always comes in handy in legal drafting.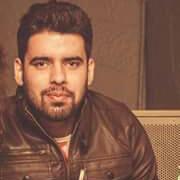 Where did you do your internships while at law school? How important were these internships in shaping your career?
Internships are next best aspect of a law school. Not just career-wise, internships frame your personal outlook too. They help to decide career path and also prepare you in advance for your future work experience. During my law school, my internships were not very precise or centered on one aspect of law only. I interned in PUCL, which by now was my best experience in law school. We did a survey on the social and economic aspects of the Jaipur Bomb blast victims which turned out to be quite informative and adventurous. I also did a Judicial Clerkship in Delhi High Court as well which gave me first-hand experience of 'the Bench' and its working which was a major reason for me to opt for Judicial Clerkship in the Supreme Court of India, post law school. I also interned with Senior Advocates in the Supreme Court, Mr. P. P. Rao, and Mr. P. H. Parekh. These internships helped me to build my end career choice of litigation. To also get a corporate law firm experience, I interned with ALMT Legal, FINSEC Law Advisor, and Trilegal. These internships helped me to get into the insight of the law firm working. So all the internships let you discover the in's and out's of all spheres of law, and one can identify without any recriminations, where their calling is.
How did you prepare for the clerkship interview in the Supreme Court? What were the questions asked by the interviewer?
No one prepares for an interview with the Supreme Court in strict terms, as there was never an accurate knowledge of what working in the Supreme Court entails, earlier. The Interview for the selected candidates was conducted on the premises of the Supreme Court. My Interview was taken by two former CJI's- Justice Altamas Kabir and Justice HL Dattu. Both the Judges were very calm during the interview process and gave me ample opportunity to put forward my views. I was asked a variety of questions i.e. law school experience, extracurricular activities, legal questions, contribution to legal aid society, publications, etc. However, both the Judges were highly impressed by my publications and asked various questions related to it. I was among the fifteen students who were selected by Supreme Court Judge Panel through interview out of 200 students from various National Law Schools. 
How was your experience with HMJ Dipak Misra as a Law Clerk?
The experience was wholesome. It shapes the way I draft all legal documents, the way I do legal research, the way I put forward arguments in court, etc. even today. All the LCRA works through Judges Residence. HMJ Dipak Misra is very soft-spoken and intellectual person. He used to treat me as part of his family. I assisted him in drafting bench memoranda for the regular hearing matters, analysis notes of the legal issues and the plausible arguments which could be advanced, research on the settled law and related comparative law propositions, preparing pointers for judgments and orders so as to enable HMJ to dictate the same. I worked for two years with him. I consider him as my Mentor, who taught me how to read and interpret the law. He is a father figure to me and even after resigning from his office he keeps guiding me whenever I need his assistance. LCRA has shaped me as a better lawyer and has given me an edge over my contemporaries.
What was the initiative taken by you and your fellow law clerks to increase the stipend?
The stipend for the LCRA was Rs 25,000 per month. It is hard to stay in the NCR with that amount. So I along with my fellow law clerks approached the CJI to increase the same. However, then CJI RM Lodha denied our request at that stage. But with the help of other Judges who were part of the collegium it got increased by then CJI HL Dattu. But until that time, most of us left our clerkship.
Tell us something about the transformation period into litigation in the Supreme Court.
During my clerkship in Supreme Court, I was not able to figure out whether to go for a corporate firm or independent litigation. HMJ Dipak Misra came to my rescue and recommended me to join the litigation. Then the next question that came into my mind what type of litigation and from which Court should I start. Then by accident I met Senior Advocate Mr. Gopal Jain and joined his chambers. The transformation happened very quickly, thus, I was only able to take stock after a full month. Going from the chambers of a Supreme Court judge to that of a Senior Advocate is challenging. The work environment, as an example, changed completely. My mindset also had to take a complete U-turn as well as the work expected of me.
What was your initial litigation experience with Senior Advocate, Mr. Gopal Jain?
As also stated earlier, after Joining Mr. Jain I was bombarded with a variety of work which I never did during my clerkship. Mr. Jain has a broad range of practice which includes arbitration, telecom matters, electricity matters, legal opinions, vetting and settling of various legal documents, etc. With him, I have appeared in APTEL, CERC, DERC, TDSAT, NGT, NCDRC, High Court and Supreme Court. It was quite an extensive experience ranging from different courts and different matters. Although the beginning is always tough after some time, I got used to it. The best part of Mr. Jain's Chamber was his office staff and his colleagues. All of them were very helpful and always ready to assist you. Mr. Jain is one of the outstanding seniors we have in the Supreme Court. He is very chilled and relaxed. He is among those lawyers with whom all young lawyers would like to groom their legal skills. Mr. Jain gives your free hand to do your independent practice while working with him. He will assist you and also appear in your personal cases as well. I will recommend him to all those who want to enter into the legal arena and want to build their practice subsequently.
Discuss your landmark cases which you filed and won in the Supreme Court and Delhi High Court. (AIPMT cancelation by SC, All India Quota for AIPMT aspirants, Admission denial to LLB candidate by DU, Faculty of Law, etc.)
After joining the bar, my first case which I filed in the SC was for the cancelation of the AIPMT examination due to mass irregularity. This matter was heard by the vacation bench and finally decided in our favor by the Supreme Court. Subsequently, I filed a writ petition in Delhi High Court on behalf of a Llb student against Delhi University, Faculty of law for denial of admission on the ground of non-submission of relevant documents. The HC decided in our favor and granted admission. Later on after re conduct of AIPMT examination I filed another writ petition in SC for Implementation of All India quota for the AIPMT aspirants. The SC decided in our favor and directed Medical Council of India not to transfer seats to State Medical Colleges. However, the order of the Court was not implemented in its full spirit by various States and contempt petition is pending in SC against the MCI.
What challenges you faced as an independent practitioner in the initial stage?
Being an outsider and without any legal family background, it is tough to set your practice in Delhi, or perhaps in any court for that matter. Initially, you have to fight out to get matters from people. The ultimate test of patience and perseverance is the establishment of your independent legal practice. Some matters you have to do as pro bono to make your goodwill in front of the clients as well recognition from the Bench.  Getting empanelment from PSUs and other places is quite a challenging task which requires tremendous backing and 'Jugad.' Presently I am working with my friends and colleagues to finalize and start our LLP in Delhi. We have yet to cross a couple of hurdles in that direction and are hoping to launch it soon.
What are your views on the recent Supreme Court judgments?
Recently, Supreme Court has been quite equivocal and strict, though fair. Supreme Court through its decisions from time to time has crossed many phases, ranging from judicial activism to pro-environment, etc.
NJAC Judgment: I strongly feel that the SC has taken a very bold and right step by setting aside the NJAC Act and maintain Independence of Judiciary. This Judgment is a slap in the face of the executive who made a mediocre attempt to intrude with another vital organ of governance- Judiciary with their political appointments.
Section 377 Curative Petition: CJI TS Thakur has taken a very bold step in the right direction by referring the matter for further adjudication to a Five Judge Bench to correct the mistake committed in NAZ Foundation. However, this is for the first time in the history of the SC that the three senior-most Judges of the SC has referred a matter to Constitution Bench in a curative petition. The issue of maintainability of such reference is yet to be decided.
Supreme Court as Guardian of Law: The Indian SC has been recognized as World's Most Powerful Court. Recently, the Court in a variety of decisions has shown its power and protected the rule of law i.e. Section 66A of IT Act Judgment, Yakub Menon Late Night Mercy Petition hearing, Coal Block cancelation, Patiala House Court Lawyers Matters, Banning of Diesel Cabs in NCT, Sahara's case, etc.
Last but not least, what's next for you?
My next step is to finalize the work on our LLP and launch it soon and serve our clients to the best of my ability. This along with the independent legal practice is keeping me occupied at the moment and the near future.