Vibha Mane is a 2006 graduate of Symbiosis Law College, Pune and did a Diploma in Alternative Dispute Resolution from the Asian School of Cyber Law. Thereafter in 2008, she earned a Master's Degree in International Commercial Law from the University of Glasgow, United Kingdom. She worked for a while as a Research Manager at Rainmaker and then as a Legal Assistant at IC Legal, Advocates and Solicitors. She also worked as a Senior Research Associate at Jindal Global Law School and as a Research Officer at TISS. At present, she is the Director at Law Matters, a company that she founded.
In this interview she explains to us:
Suggestions on engaging in extra and co-curricular activities during law school and how to plan internships
Her various job experiences
Setting up and working at Law Matters
Studying at the University of Glasgow
How would you like to introduce yourself to our readers?
I am the Founder & Director of Law Matters LLP based out of Mumbai. Some other terms that are often used to describe me are- a teacher, trainer, researcher, writer, lawyer who doesn't practise and an entrepreneur by chance!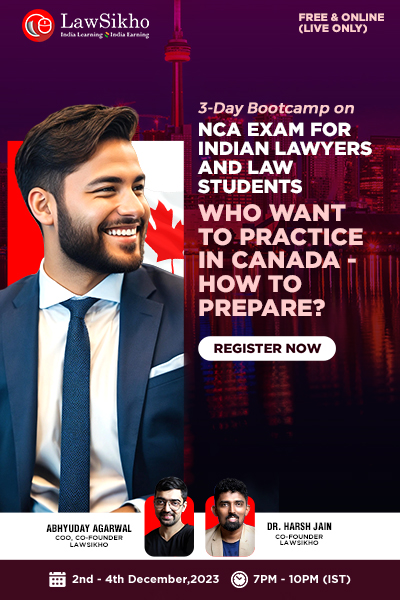 Why by chance?
In ten years of work experience, I tried litigation, law firms, and the state electricity commission. I also worked as a content creator, trainer, teacher and researcher. Of all these experiences, I could relate to academia as my core field of work. I had the opportunity to work with some big educational institutes like Jindal Global Law School and Tata Institute of Social Sciences. These work profiles allowed me to understand my career strengths – content, research and teaching/ training. I realised, my work has a broad spectrum and I could freelance. So, in 2014 Law Matters was emerging as an idea and honestly, it was my husband who encouraged me to think big and take the bold step of setting up Law Matters. I had my inhibitions about this whole 'starting up on your own' concept! But it was worth taking a chance.
Together, we spent a year studying market trends in the legal field, met many principals and vice chancellors, gathered their feedback on lacunae in legal education and Law Matters was conceptualised by February 2015!
Tell us more about Law Matters.
We have four faculties- content, training, policy analysis and social projects. We create various courses for law schools and even management schools. We train law students on career options in law, career combinations with law, research methodology, effective communication and writing, soft skills, resume crafting, mock interviews and a lot more. We assist law schools with course content assessment, students' calibre tests, organising seminars, getting their students job ready etc. Our team also undertakes policy analysis on various topics and we have some interesting social projects lined up. While the first two faculties generate income for us to sustain, the other two faculties are more out of interest for these causes. Law Matters believes that a healthy legal change equals a better social tomorrow and hence these initiatives.
So how has it been for Law Matters? What challenges did you face?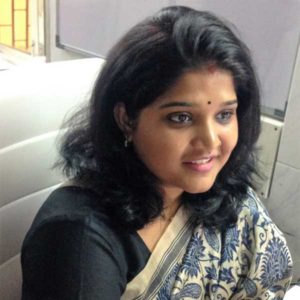 We are already a year old and are perceived as a finishing school for lawyers. In the first year we did more of training in Pune, Delhi and Satara but this year we are being approached a lot for content from Bangalore, Haryana and Delhi. I am very happy with our progress and particularly with this shift in demand. My biggest challenge has been to make law schools understand that we need to change our traditional methods of teaching law. A mere 'Drafting, Pleading and Conveyancing' (DPC) class doesn't equip them with the skills they need to be 'employment ready.'We need new and practical courses for law students.The standard courses that one takes through three or five year courses are redundant. Today's students are always on the lookout for some diploma / certificate courses on upbeat topics. So why not provide them with those? Quality content is critical if we want them to stay up-to-date with changing trends and acquire skills for a good caree start.
What would you like to share with us about your college time and the impact it had on your views of law?
My views on law were very dramatic. My family has many lawyers and I was always in awe with their work and reputation.  As a child I gathered soon that lawyers, like police are quite important people! So studying law was natural for me. I had thought, I will get a law degree and then practice in courts, as is the family trend.
Five years at Symbiosis Law School, Pune made me realise that being a lawyer was quite a task. What I loved most was the pattern of logic and reason that law holds. This makes it so interesting. The course was vast, yes! But thankfully, studying law didn't seem tough.
While there, what co-curricular or extra-curricular activities did you indulge in? How did you plan your internships? How did the same affect your overall take away from law school?
I enjoyed legal-aid workshops and street plays on socio-legal issues. Honestly, I was not much involved in moot courts and elocutions at law school. This is one aspect that is often considered important on a fresher's resume. Though, its absence never affected my career, it is one of those college things, I still regret not having done. I think, participating in such activities gives a boost to your confidence, it is through these activities that you can actually practice some research and presentation skills.  It also aids in improving your rapport among the social circle.
About internships; no one ever recommended that I should intern with law firms or corporate houses. I toiled in district courts and the Bombay High Court learning procedural laws. During this time, I got a reality check- law is not as fancy as it seems in cinema! So, unfortunately, my internships lacked planning. This I often see as my career drawback. Learning from my own experience, I suggest that students should get a variety of internships at companies, law firms, NGOs and even start-ups, as they offer a hands-on learning base.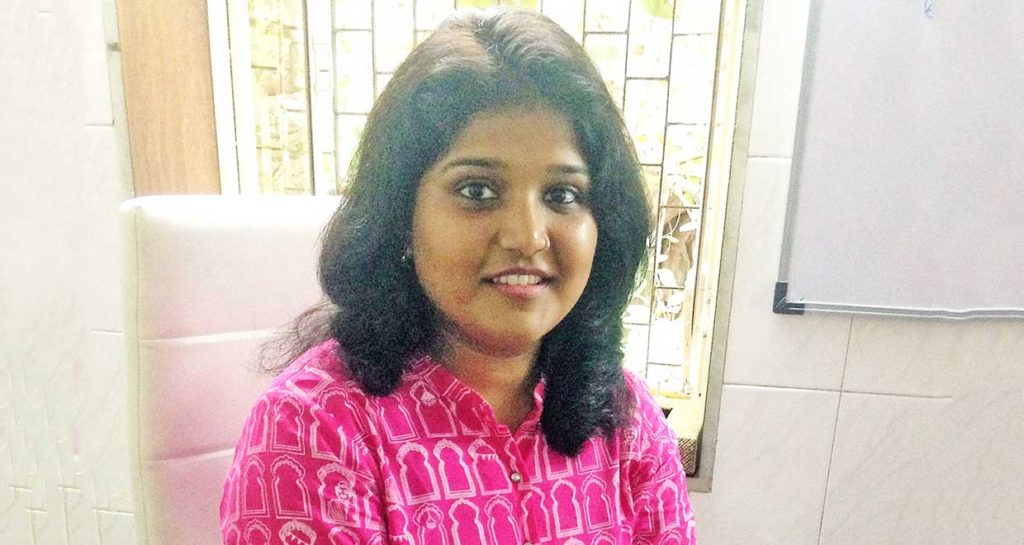 What motivated you to pursue an LL.M in Glasgow after graduation?
I saw this coming!!! You see, my career wasn't working the way I saw it – in courts. Post degree, I again tried to give litigation a chance in the Bombay High Court but I wasn't enjoying it. The clueless, ignorant and vulnerable crowd at courts made it even less interesting. I felt I just can't be practicing law. This self-realisation was scary and difficult to deal with. I obviously wanted more time to think about my options. The senior lawyer I was working with; Advocate Deepa Chavhan, suggested that I do an LLM and appear for QLTS (solicitors' exams). At that time, I wasn't sure what it means to be a solicitor but the prospects looked promising. Thus, I began applying for UK universities for Masters in Law. I was happy to get through to the University of Glasgow. Ranked in the top 1% of world universities, it is considered the university of world changers– Adam Smith, James Watt, seven Nobel Laureates and a rich heritage of over 560 years. Besides, I was fascinated with Scotland!
How did the degree change your perspective on legal practice and development within the country?
I am truly grateful for the exposure I got while doing a Masters in Law. Within the first few months, I realised I wasn't equipped or trained to do systematic research, my writing lacked clarity and did not justify the research methodology I had used, and my critical analysis had to be a lot stronger and supportive of my arguments. This was the case with many Indian students studying law there. We weren't taught these things. We weren't groomed to be researchers and effective writers. I had to unlearn to write volumes about a topic, instead I struggled to put my point across crisply, in one or two lines. Funny but true!  I also realised that soft skills are a very crucial part of a lawyer's personality and practice, and Indian law schools were missing the point completely. Our law schools have begun focusing on these issues only recently.
Your work with Rainmaker stressed on content creation and streamlining legal research skills and techniques. What sort of a gap did you believe existed in the ability of trainees?
Rainmaker offered great intellectual freedom. The team was committed to bring in a much needed change in the legal field- teaching, training and talent management.  This job helped me execute all that I had learnt during my Masters' degree. I enjoyed creating content on varied legal topics and training was equally fascinating. Initially I was sceptical about training law students only a few years younger than me and law professionals quite older than me! But most of these trainees – young and old, acknowledged the fact that I knew things they wished to learn, this made my task easy. The biggest gap however, was of virtual intelligence! Being able to type a word document, or writing emails, or having LinkedIn accounts doesn't mean we are virtually intelligent and technologically effective. There are a zillion little things to make a lawyer's work look more professional, serious and authentic. So yes, there is still a huge scope for improvement there.
At the prestigious Jindal Global Law School, what were the finer points of your research projects? What did the process of publishing your work from there entail?
My year and a half at JGLS was loaded with research on topics like election laws, police reforms, prison industry, laws relating to women, inter-relations between law, society and cinema; right to religious freedom, torts, ragging and a lot more. Some work was published as articles, some as reports. During this time, I also worked as the Managing Editor of the Jindal Global Law Review, for the September 2010 issue. This responsibility proved to be a good opportunity to learn the intricate process of making a piece publishable. It really takes practice to go over the same piece again and again and to fix faults each time. And it is so good to see law students taking keen interest in publishing their work in various law journals. We as teachers and trainers, must encourage them to publish more.
From your experience of teaching, what would you like to say about the newer generations of law students?
There are quite a few things I like about this generation of law students- they are open to new ideas, they like mixing law with literature, poetry, documentaries, designs, humour and more. A curious class makes the teacher bring in something new to the desk, always! Plus, these students are aggressive about their career growth. They are sure of their choices. However, they dedicate all their five years towards building one particular resume that supports only their liking, not their ability! And see, this is also something that I have done myself. So, I know what it leads to.
During our career counselling sessions, we often handle a lot of confusion. For instance, "Can I do CS even if I am weak in my accounts?" The question is how you see CS complimenting law and future prospects. Or something like, "I want to study for a Master's degree but I am not sure whether to pursue an LLM or MBA." Again, the answer to this question depends on why you think you need a Master's degree in the first place and which areas do you want to work on.
Another prominent trait of this generation is that these kids are setting very high standards for themselves at the very beginning of their career. This quite often leads to disappointment. They usually fail to do a reality check.
Would you say their education varies from your own experience in college? If so, how?
Oh yes, certainly! The exposure that law schools offer to their students has tremendously increased. Of course, even we had industry experts teach us. We had active placement cells too, but the law schools were few then. Now private universities are offering world class facilities, state of the art infrastructure, and global faculty! Ten years ago, many practicing lawyers acted as visiting faculty for several law schools. Only a few teachers were committed to teaching law the way it should be taught! No one taught us howto use LexisNexis, Hein Online, Westlaw, JSTOR etc. We learnt these things on job. These days, more or less all law school libraries offer free access to these databases.Besides, earlier; for moot courts, students prepared themselves. Now law schools put up a whole team of industry experts to make students 'moot ready' and that's great, isn't it?
Law, Development, and Social Change was the core focus of your work with the Tata Institute of Social Sciences, (TISS) Mumbai. What would you like to tell us about the need and aspirations of the same?
Every institute has its own unique agenda. Social commitment was an integral part of the proposed LLM course for TISS. So while creating content I had to make a course that evolved around poverty, religion, gender justice, vulnerable groups, alternate advocacy, economic law and development, legal reforms and court and case management. As a lawyer, knowledge of these subjects is indeed crucial but interest in these topics cannot be forced, you have to be passionate about it.
An emotional quotient is important for lawyers but the levels may vary for everyone. When one has flourishing options to consider from property, real estate, maritime, space, sports, media, arbitration, etc. one tends to favour these topics over the social reform aspects of law. Having said that, I am, by no means, generalising the choices. We still have a good number of law students extremely keen on topics like refugee laws, immigration issues, torture, armed forces' powers, animal rights, peace treaties, child rights, LGBT and so on.
From an aspiring SuperLawyer to the Founder of Law Matters LLP, how does the specific skill development you envision set someone apart from the current crop?
With Law Matters, I and my team are attempting to bring in the desired change in current legal educational environment through new content and innovative teaching techniques. The skills that we envision all lawyers to acquire are very crucial. It is his research and writing ability that helps a lawyer win his bread. Research allows you to get to the details, and writing teaches you to value the information. Most of these professionals and students alike, realise that we are assisting them with acquiring important skills that aren't taught elsewhere. Basics like how to effectively draft a document, how to use search engines for accurate legal research, what search terms to use -when and where, how to break an issue to reach the most convincing argument, what other technological tools a lawyer can benefit from etc.are gaining popularity and acceptance.
Finally, do you have any other advice for our readers, most of whom are college students?
I would strongly recommend they take soft skills seriously. They should focus on developing a good resume from the very beginning. Reading for class and beyond class material is one good habit that they should try to inculcate. Also, a clean and responsible virtual presence adds a lot of credibility to your personality.  Lastly, your years at law school are equally important as your internships. So, don't get so busy learning the tricks of the trade that you forget to learn the trade.