Shabbeer Ahmed graduated from National Law Institute University (NLIU), Bhopal in 2008. After this, he was working in leading corporate law firms such as Amarchand Mangaldas Suresh A. Shroff & Co. (AMSS), Mumbai and Fox Mandal & Associates, Hyderabad. He is currently a Principal Associate at Kochhar & Co.
In this interview, he talks about:
His time at National Law Institute University, and how to prioritise your commitments there. The importance of keeping yourself motivated and also keeping company of similarly motivated individuals.
How to go about getting publications, and how to pick topics and issues appropriate for you.
His work experience at the firms he has been employed at as well as his internships, and what to expect from such professional environments.
How would you like to introduce yourself to our readers?
I am currently working as a Principal Associate in the Litigation team of Kochhar & Co., Hyderabad. I have graduated from National Law Institute University (NLIU), Bhopal in the year 2008 and previously worked with prestigious firms such as Amarchand Mangaldas Suresh A. Shroff & Co. (AMSS), Mumbai and Fox Mandal & Associates, Hyderabad in the positions of Associate and Senior Associate respectively.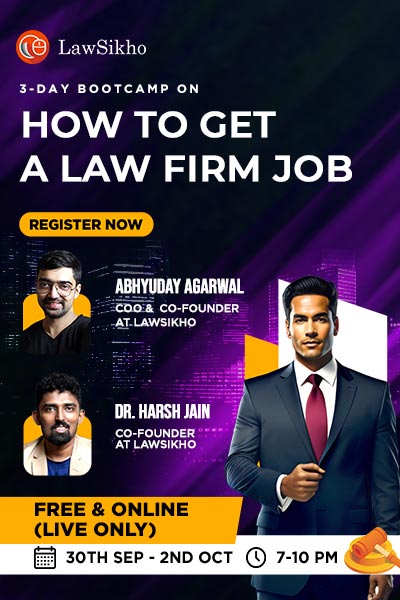 Was it a childhood dream to take up law? What motivated you to pick this field?
I have always dreamt of becoming a civil servant like my father. Law happened to me by accident. I was never interested in pursuing a career in law.However, my father has a great fascination for law. It was only in deference to my father's wish that I  chose law. However, I have no regrets about it now. I owe my success to my father as he has been a great inspiration for me. My interest in law has picked up gradually. Law began to interest me more when I started excelling in co-curricular activities such as moot courts and publications.
As it is popularly said, "All is well that ends well". I am currently at this position – enjoying every bit of it – rendering legal services to a variety of clients on a wide range of areas of law.
Tell us about your time at NLIU. You were involved in a number of co-curricular and extra-curricular activities. How did you divide your time amongst them while also maintaining a stellar academic record?
Law school days were the most memorable days of my life till date and whenever one takes the name of my college, I become nostalgic and I can go on speaking for hours,reminiscing the wonderful time spent there. It's very important to have a good circle of friends who are all focussed in college. I have seen many students with brilliant academic records till 12th standards, who managed to crack some of the toughest entrance examinations in the country and joined reputed colleges, only to get distracted. They would also become involved in many other avocations, all because of the circleof friends they fell in with. I was fortunate to have a good bunch of friends who are quite academic and career oriented since the very first year of the law school and we used to exchange each others' notes and involve in combined study during our examinations. We all have been fortunate to pass out from law school with placements in top tier law firms of the country, and we owe this to our parents and also the wonderful faculty we had in our college those days. Your focus on studies and the activities you take up in law school largely dependson your own motivation as well as the company you keep. One should never forget that these are the most important and constructive days of your life which would pave a path for your glorious career ahead. Needless to say that apart from being engaged in academic and extra-curricular activities, I had a gala time hanging out with my group of friends on and off the campus. The location of NLIU campus amidst greenery with thick forest cover offers a wonderful scenic view from the windows of your class rooms and also hostel rooms and you feel like you haven't had enough of it even after 5 years.
Coming to managing both academics and co-curricular activities, it's definitely a difficult task – especially if you follow the trimester system in law school – however, it's not impossible to manage. One should give equal importance to both academics and extra-curricular activities such as participating in moots courts, seminars, conferences and organising activities on behalf of internal committees.However, if there is a conflict at any point of time, academics should take precedence over the extra-curricular activities. It all depends on how one manages their priorities. I used to plan ahead and opt for those moot courts which would take place just after winter or summer vacations so that they did notclash with either my examinations or internships. Generally, when college reopens, there would not be too much pressure inthe initial few days on the academic front. I also used to allot some of my timeduring my internship on carrying out research on the moot problem. Further, I often converted the project assignments which I undertook and presented during the course of my internships in the law firms into a research paper and tried to get them published in reputed journals. In most law schools, there is a system of submission of project report on a topic in each of the subjects you study in a particular trimester or semester. In case a student works on atleast 5 projects in a semester or trimester, he can work seriously on atleast one out of the five projects by choosing a topic having contemporary relevance and carry out an in-depth research on the issue. Such project reports(being a piece of original work) can later be modified into a well drafted research paper with proper footnoting of sources and bibliography and send them to legal journals and magazines for publication. Participation in moot courts and involvement in article writing / research papers would hone your research and drafting skills, which is very crucial for the legal profession. Therefore, one can manage activities such as moot courts and publications by planning things in advance like choosing of moot court based on its schedule and conversion of project assignments in college and internships into research papers so that such activities would not eat out the time meant for preparation of academic exams.
Further, I was also part of many internal committees such as Moot Court Committee, Cell for IPR and Cell for Research in International Law at different periods of my law school. I was also one of the editors in a student-run legal magazine called 'The Edict' for a brief period. By being part of such internal committees and groups, one would learn the art of organising college level and national level conferences and competitions and it further broadens your exposure and outlook as you would get to interact with students and faculties from various colleges and also some legendary guests participating in such events which would mould you into a highly motivated team player at the end of the day.
What sort of activities must a student take up in law school to not only enhance one's CV, but to also become a well-rounded graduate?
One should have a balanced approach towards the academics and co-curricular activities in the law school which would result in maintaining a balanced CV. A candidate with wholesome CV with equal proportion of everything (curricular, co-curricular and extra-circular) is always the desired choice for both campus recruitment and also for getting admission into LLM in foreign universities. The top tier firms which come for campus recruitment would look for a candidate having a CV which reflects his overall development and not just the academics. Though I was never the topper of my batch, I had maintained a consistent academic record and managed to be among top 10 percentile in the batch and complimented that with my achievements in co-curricular activities such as moot courts, seminars and publications and this really mattered a lot during my campus interview with AMSS.
For achieving a balanced CV and becoming a well rounded graduate, consistency in performance is very important. One should never neglect academics and try to manage to be among top 10 or 15 rankers of the batch. Further, participation in moot courts, seminars and paper publications would hone your oratory, research and drafting skills. As I stated above, the experience of being part of internal committees in the university and organising various events would motivate you to be a good team player, which becomes crucial once you join a law firm or corporate house. Last but not the least, having good internships from reputed law firms would definitely have an edge in securing a good campus placement or bagging a pre-placement offer. Candidates should chose internships especially from fourth year onwards based on the career path they chose. A candidate interested in working in corporate firms should aim to work at best possible law firms while the one who wants to pursue litigation practice is advised to intern with trial court or high court advocates. And there is no harm if a candidate who is seriously interested in pursuing civil services does not do any internship provided he utilises the vacation period in building his basics strong in terms of general knowledge, law and also reading NCERT text books and magazines related to competitive exams.
You have completed an LL.M program in Constitutional Law. When did you develop an interest in this field and what drove you to pursue an LL.M in the same? You did your LL.M program in an Indian institution, which is not usually considered by most NLU students. Can you explain your rationale behind doing an LL.M in India as opposed to going abroad?
I have done my LL.M through distance education from Acharya Nagarjuna University while I was preparing for civil services after quitting AMSS. Constitutional & Administrative Law has always been my favourite area of law since college. In fact, all my moot court competitions were on the subject of Constitutional Law. The primary reason for pursuing LL.M is that if I would ever retire from this profession, I might end up being a faculty in some law school and I would then love to teach Constitutional & Administrative Law. As per UGC norms, one is required to have qualified NET (National Eligibility Test) conducted by UGC every year to be eligible to become a faculty (Assistant Professor) in UGC recognised universities. The eligibility for appearing in NET exam is to have a post graduation degree from a university recognised by UGC. Therefore, I had chosen to do LL.M (post graduation) from an Indian University (recognised by UGC) and also subsequently qualified the NET exam in Law. I am now eligible to apply as a faculty in any university for teaching law. I am not against an LL.M degree from a foreign university, however, the law firms in India would mostly prefer a candidate having good work experience in a specialised area of law to a candidate who has just returned with an LL.M degree from a foreign university. Moreover, a candidate who wants to pursue LL.M in a subject like Constitutional Law and further intends to practice in either a High Court or the Supreme Court, or teach in an Indian University is advised to pursue it from an Indian universityas different countries have different constitutions. Besides, as we all know, India has the longest written constitution in the world.Where else one can learn better about constitution if not in India?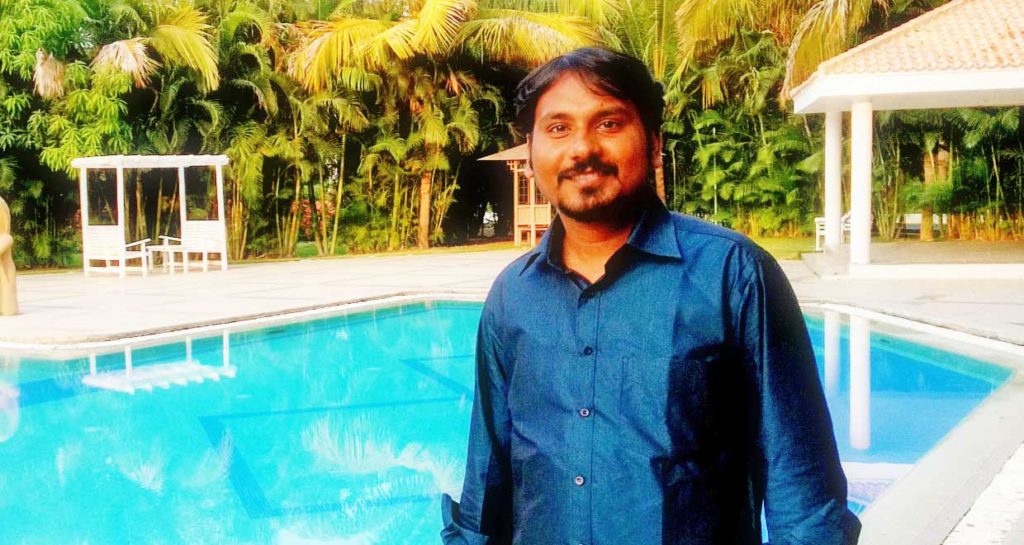 You have to your credit publications on a wide variety of topics. Do you feel it is better to play to one's strengths and only publish on a particular subject, or to diversify and explore various aspects of law?
Writing and drafting skills is one of the most prominent aspects in legal profession and especially in corporate law firms. What to write and what to avoid is another essential element in drafting of pleadings to be filed before the Court and preparing legal opinions for the clients. It is better to have one's drafting and research skills honed during law school days by writing articles or research papers. It depends upon one's choice as to whether the candidate wants to have publications only on a particular subject or diversify and explore various areas of law. For example, for a candidate who intends to pursue his career in IPR, it is preferred to concentrate in having publications only on IPR related issues, which would fetch him good opportunities in the career path he has chosen. I write mostly on contemporary issues which interest me. I am an ardent reader and follower of daily newspapers and news channels and try to be uptodate with the current affairs. My way of reacting to the happenings in the society or to a latest legal development is by writing short articles. Coming to publication of research papers, most of those are the modified versions of project reports which I have prepared as part of my curriculum in college or during the course of my internships, as stated above.  I have always been interested in Litigation, due to which I have publications on a wide range of topics such as law & sociology, criminal law, partnership, Arbitration etc. It's easy to get publications in legal magazines if one chooses topics having contemporary relevance or a burning issue during a given point of time or an issue in which the law is still unsettled.
You have won many awards at various Moot Court competitions. What should students focus on to achieve success at such competitions, especially if it is the first time they are participating in such an event?
Mooting was my passion in law school. Even now, I visit NALSAR and other local colleges to judge state and national level moot court competitions. I never won a moot court competition; however, I was finalist in all the moots I have participated in. I won best speaker in KLA Constitutional Law moot court competition and won best memorials in all the moots that I have participated in. I was fortunate to have wonderful team members (Abhijeet Swaroop, Amar Pratap Singh, Smarika Singh & Gaurav Gopal),and team work really matters in moot court preparation. The first and foremost element in preparation for a moot court competition is to read the moot problem as many times as possible, understand it thoroughly and identify the issues involved in it. One should inculcate the habit of reading between the lines in the moot court problem and try to find tricky points. Once the issues are identified, one needs to carry out thorough research on the said issues and compile all the research material relevant to the issues consisting of both primary and secondary sources of law. Thereafter, based on the accumulated research material, one needs to prepare the line of argument to reach a particular conclusion on the identified issues. Such arguments supported by research have to be captured well in a language that is easy to understand in the Memorial. Citations and footnotes have to be incorporated in accordance with Bluebook. If you are thorough/well versed with your research and what you have written in the Memorial, you can advance oral arguments with ease. One needs to rehearse oral submissions as many times as possible and try to anticipate questions from the judges and prepare answers accordingly. The Oral submissions have to be precise and to the point and one should aim to cover all the submissions within the prescribed time limit. I personally feel that you need to be as humble as you can and be clear in your presentation while addressing the bench. Without having regard to the result, participation in moot competitions and arguing the cases before judges (who are at times sitting or retired Judges of High Court and Supreme Court) would enhance one's confidence levels and you would easily get rid ofany stage fear, or even develop an interest in public speaking.
You are currently a Principal Associate at Kochhar & Co. Can you tell our readers about your responsibilities there? Does it vary majorly from the responsibilities you had at Fox Mandal & Associates or at AMSS?
I am currently taking care of the litigation vertical of Kochhar & Co., Hyderabad which is overseen / supervised by the resident partner, Ms. P.V. Aruna Kumari. My team consists of one Senior Associate and three Associates. I primarily take care of the execution of work in litigation. I am fortunate to have a partner who gives me enough independence to handle the matters from start till end. I involve myself in all the litigation related work, from holding initial discussions with the client to strategising the case, suggesting way forwards, drafting pleadings, briefing of counsels, and representation before courts. I also delegate the work among my teammates with respect to drafting of pleadings and representation before courts. At Kochhar, I have got the opportunity of independently conducting the case from start till end including arguing and winning few cases without the engagement of senior counsels.
At Fox Mandal, I joined as an associate with just one year of post qualification experience and most of my practical learning has happened at this place. I rose from a junior level to senior position at this place, winning the confidence of my seniors and partners from time to time. I had also interned at this place during the third year of my law school. At Fox Mandal, I used to be a major support to my litigation partner in the form of drafting pleadings and legal opinions. My senior used to appreciate my drafting & research skills, pro-active approach in taking up assignments and out of the box thinking quality on the issue at hand which has developed confidence in my abilities. I have grown as a professional during the span of my 5 year tenure at Fox Mandal.
Coming to AMSS, I was recruited for its Mumbai office through my campus placement and worked there for about a year. AMSS has offered me a great learning curve and exposure at the very nascent stage of my career. Working with the best law firm of the country at the initial stages of your career and trying to cope up with the demands and pressure of such top tier firms would make you strong enough to take up challenges with ease going forward. I used to mostly be involved in drafting and research work and also used to accompany my seniors and partner for briefing sessions with the senior counsels.
You have worked with some of the best firms in the country. Could you tell us about the atmosphere in each of the places and what one should keep in mind before joining?
It depends upon whether you are joining as a fresher or a lateral with good amount of post qualification experience. Work atmosphere in almost all the leading firms is similar, and it largely depends upon the team you are placed in and the kind of senior you would be attached to. I was fortunate to have wonderful seniors who guided and motivated me well at all the places I have worked at so far. As a fresher, it's important to get into a job though it is in a mediocre firm with less pay. One or two years of practical experience at mediocre firms may fetch you good opportunities at tier one firms. So, at the initial stage, one should concentrate more on learning rather than earning. Money comes in with experience. It is always advisable to join a firm where you have work life balance.
Any parting words for our budding lawyers?
Love your work. Only dedication, consistency and perseverance can take you to reach greater heights in your profession. If you win the confidence of your senior / partner by taking up initiative at work and possess good analytical skills in strategising the cases more so in litigation, then rest assured that the sky is the limit for you. Needless to emphasise that you must have a work life balance and give sufficient time to your family. Having said that, I must thank my wife for being quite patient, supportive and understanding since I give a miss to work life balance on several occasions J