Vishrut Jain graduated in law from WBNUJS, Kolkata, in 2012. He has served as in house counsel with ICICI Bank, Tata Capital and most recently as Assistant Vice President with Yes Bank. He is also a designated advocate of the Bombay High Court and later this month  he is slated to take up an opportunity with a law firm in the south east Asian region.
In this interview we speak to him about:
His experience as in-house counsel in the banking sector
The banking regime in India
His experience thus far
What would you like to say to our readers in the manner of introduction?
Growing up I was always surrounded by law books as I come from four generations of lawyers. I was intimated by the sight of those volumes and therefore wanted to become anything but a lawyer. My mother and sister are also advocates and my father is a sitting judge of the Patna High Court.
What motivated you to take up law as your choice of career? 
I have been blessed to grow up in advocates' chambers. As a child I remember playing hide and seek with my cousins in the law library. Seeing the respect that the legal profession commanded is what inspired me from an early age to take up the practice of law as a career.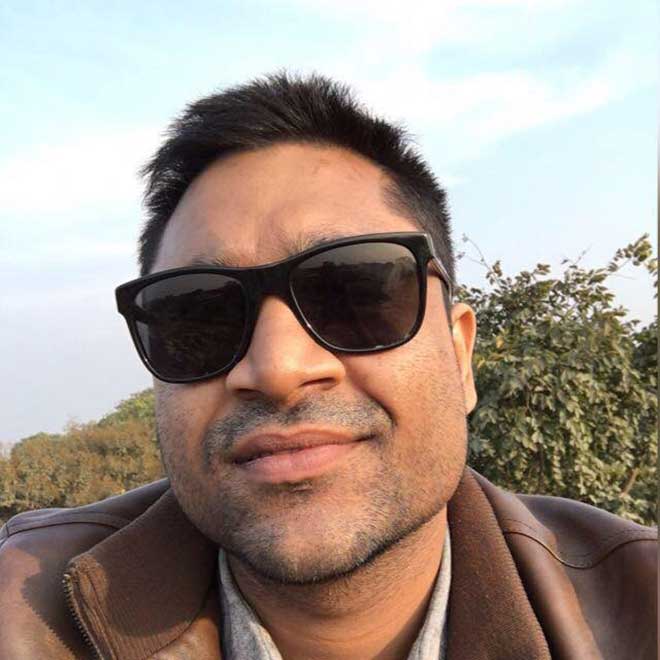 Tell us a bit about your time studying law at NUJS. 
Honestly speaking, to say that I studied law at NUJS would be incorrect, since I could always be found sitting on the back bench while others diligently took notes. However, I did enjoy researching for projects, and law school encouraged this aspect. I made some lasting friends, some of whom today are civil servants and judicial officers. In fact my batch of 2012 has the perhaps unique distinction of having produced IFS, IAS as well as IRS officers. At college I was a member of the literary and debating society and headed the society for advancement of criminal justice along with the magazine committee. I also took active part in moots, MUNs and the cultural fests, typical of any law student.
Could you tell us about the internships you took up, and what you learnt from those experiences?
Following established practice, my first internship was with an NGO and this was followed by stints at the trial courts, high court and supreme court, as well as a judicial clerkship. Third year onward I began interning with law firms such as AZB and Khaitan. Every internship gave me a new perspective on law and I must say that I learnt as much in each of those month-odd sessions as in the preceding semester. I learnt that there is no substitute for practical experience and only by doing can one actually learn anything.
What advice would you give students in avoiding a decision paralysis?
Let me firstly say that it's a great problem to have, is it not! It can be tough balancing choices, whether to go in for the long haul of a career in litigation or to become a machine in the corporate world, albeit with lots of money. Then of course there is the desire to improve oneself by studying further, although this can wait a few years till one gains some work experience. I would suggest that if you are passionate about litigation, go for it and money will follow. I have seen it being the case with a lot of people. As for me, a campus  placement with ICICI Bank on day zero put paid to all my litigation plans.
Tell us about your early professional experiences at ICICI Bank Limited. 
ICICI Bank is not only the best learning ground a fresher can ask for, it has also nurtured successful long term careers. almost all the legal heads of various financial institutions today as well as partners of many firms are ICICI alumni. The reason is partly the processes, which are extremely streamlined, but mostly it is the people, ably led by Ms. Kochchar.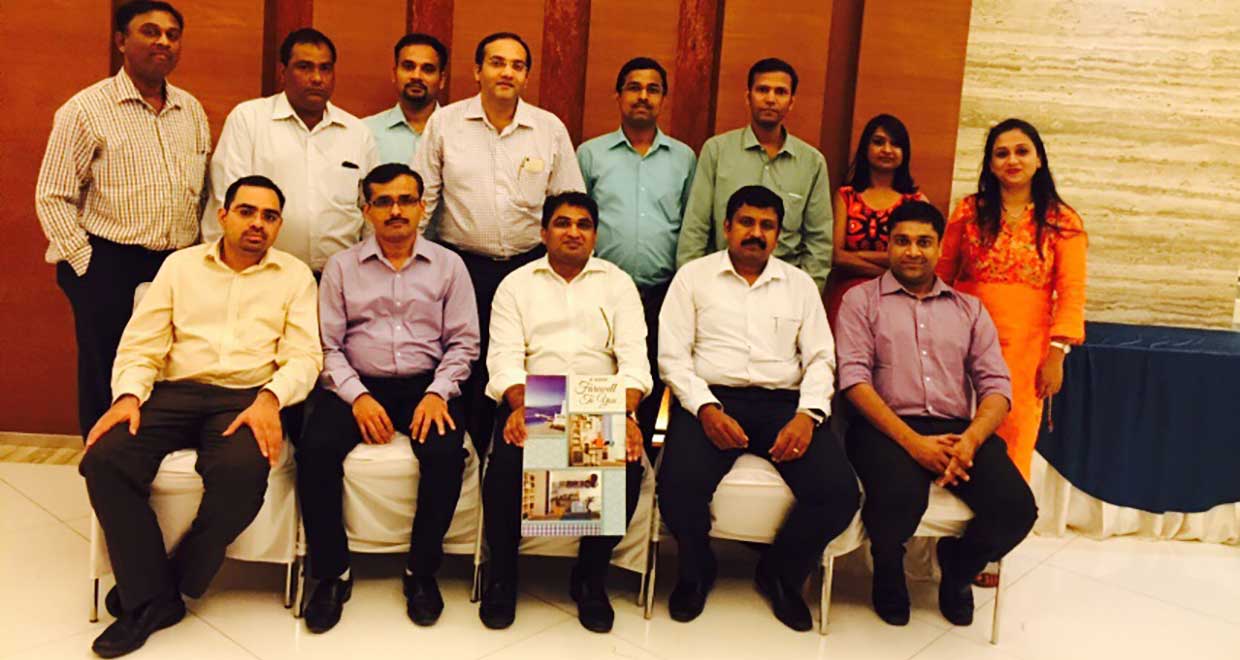 Having worked there for three years, what was the transition like from law student to a lawyer?
It was interesting. We had to hit the ground running and from day one we were working on transactions. The transition was pretty smooth, thanks largely to guidance from my senior colleagues.
Did you have a mentor or guide during the formative years of your career? 
it is not only important, it is absolutely essential and I would say not only one, you must have as many mentors as you possibly can. I was fortunate to have a great many – Mr. Nishant Choudhary, Mr. Arun Khanna, Mr. Kumar Medhavi, Mr. Raunaq Baid, Ms. Leena Chacko, Ms. Sarita Kamath, Ms. Nitu Agarwal and Mr. Sanjay Nambiar, to name a few, who guided me along my path. whatever little i have achieved professionally so far, it would not have been possible if it were not for each one of them.
How did you come to work with Tata Capital Financial Services Limited? 
Working in the field of banking and finance, I wanted to make a switch to an NBFC to gain a broader understanding of the space, and what better brand than Tata. This also gave me an opportunity to work in the financial capital. my main takeaway was learning that consensus is not found but built. I had the opportunity to work closely with various stakeholders including other creditors, multiple borrowers, business teams and law firms to build common ground and find a fair, quick and efficacious resolution.
On what parameters do you choose the projects you work on? 
First and foremost, we are officers of the organisation and we do the tasks in the teams assigned. Having said that I have always been granted great liberty to choose my own projects and indeed I have consciously tried to build a wide portfolio encompassing as many areas of specialisation as possible. For instance, I have worked on project finance, structuring, restructuring, dispute resolution, corporate debt recovery, offshore lending and treasury transactions.
What prompted you move to obtain your advocate license?  
As I mentioned I was recruited on campus and as you are aware, an employee cannot be an advocate under Indian law. I was closing in on five years out of law school and keeping my long term career prospects in mind, I was called to the Bar by the Bar Council of Maharashtra & Goa.
Could you take us through a typical working day at your office?
A typical work day would depend on how close we are to the quarter end! Jokes apart, we would be regularly involved in a number of transactions at any given time, having complete ownership for end to end closure of the deal. So right from term sheet mapping and negotiation of terms with the borrower, to security perfection and document execution, all in a day's work.
What books, judgements that you have read would you say have played an integral role in shaping your legal philosophy?
Before Memory Fades by Fali Nariman and Roses in December by Justice M.C. Chagla definitely stand out. As for judgments, any of Lord Denning's landmark decisions could be cited as an example. His clear, crisp and cogent style of four word sentences ought to, in my opinion, be a standard for the judiciary today, so often plagued by verbosity and loquaciousness.
What are the key attributes that one must develop in order to excel in this industry? 
All I can say is that practice makes perfect. I just kept working till I learnt my way around the system.
How do you manage your time between your professional and personal interests? 
Working in house does provide a healthy work life balance as opposed to the grind of a law firm job. I enjoy traveling, reading, motorcycling, spending time with my pets, gardening, swimming and playing the cajon. I am also taking exams to get an accreditation to a foreign Bar.
How do you keep yourself updated about the latest developments in the law?
There are various legal newsletters prepared by top tier law firms such as CAM and AZB which regularly do the rounds. I think law students are quite updated thanks to websites like Bar and Bench and Legally India. Often when a new development in the legal regime occurs, we prepare  and circulate presentations and newsletters among other financial institutions to sensitise them.
What advice would you like to give our readers, who are mostly law students and young lawyers?
To law students I would say, even if you decide not to become a lawyer, five years in law school teaches you how to think. This will hold you in good stead wherever you go. To young lawyers I would say play the long game. Law is truly a jealous mistress, but if you serve her well, she will take you places.