Vishrut Jain graduated in 2012 from WBNUJS, Kolkata. He is a Senior Associate in the Banking & Finance team of VDB-Loi a law firm based in Myanmar, with offices in the South East Asian region. Prior to this he has worked as an in-house counsel, first as a Manager with ICICI Bank, then as a Senior Manager with Tata Capital and after that as an Assistant Vice President with Yes Bank. He is also a designated advocate of the Bombay High Court.
In this interview we speak to him about:
His experience in the banking sector and the banking regime in India
His experience thus far in the legal field
WHAT WOULD YOU LIKE TO SAY TO OUR READERS BY WAY OF INTRODUCTION?
 Growing up, I was always surrounded by law books as I am a fourth generation lawyer. In school, I was a voracious reader and enjoyed participating in debates and theatre. I would describe myself as having a gregarious personality and a curious outlook to life, therefore I like meeting new people and learning new things.
WHAT MOTIVATED YOU TO TAKE UP LAW AS YOUR CHOICE OF CAREER?
As I mentioned, law is in my blood, so to speak. Having said that, I was never forced to make it my career choice, rather I gravitated towards it organically. I was really impressed by the respect that the legal profession commanded and the fact that it was really about helping people in their time of distress. This is why it is called a noble profession.
TELL US A BIT ABOUT YOUR TIME STUDYING LAW AT NUJS.
I am proud to say I am an alumni of NUJS. It is a fine institution with an excellent faculty and one whose students have gone on to achieve great things in life. In college I was a member of the literary and debating society and headed the society for advancement of criminal justice and also the magazine committee. I also took active part in moot courts, MUNs and the cultural festivals. The learnings I received, both inside and outside the classroom, the life experiences I had and the friendships I made — these will stay with me for life. I do want to make a point here though. College life comes with it many challenges and everything is not always smooth sailing. It is in these difficult times that one has to carry on and hope that things will work out. And most times, they do.
COULD YOU TELL US ABOUT THE INTERNSHIPS YOU TOOK UP, AND WHAT YOU LEARNT FROM THOSE EXPERIENCES?
As is the norm, my first internship was with an NGO, followed by court internships (district courts in Delhi, Delhi High Court and the Supreme Court) as well as a judicial clerkship. Thereafter I interned in law firms such as AZB & Partners and Khaitan & Co. While academic learning is essential, there is no substitute for practical experience and I learnt the practical aspects of being a lawyer during these internships.
WHAT ADVICE WOULD YOU GIVE STUDENTS IN AVOIDING A DECISION PARALYSIS WHEN MAKING A CAREER CHOICE?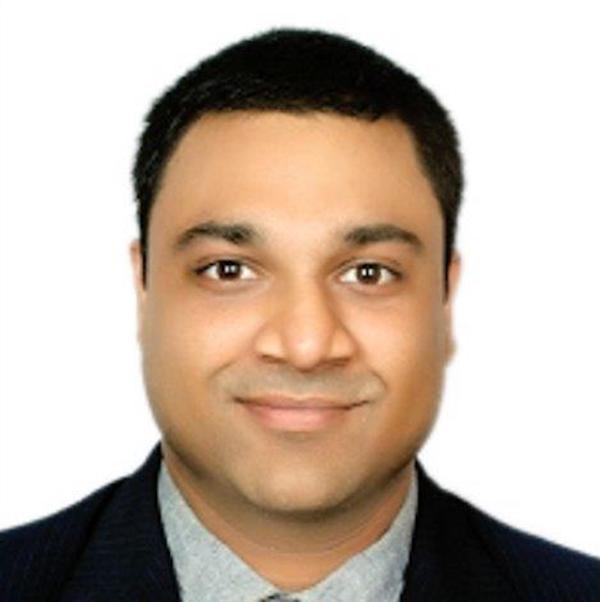 A decision paralysis is actually a blessing, since it is caused by having an abundance of choices. Ultimately, it comes down to what you enjoy doing. If you enjoy being in a court setting, and do not mind waiting a few years before raking in the big bucks, then a career in litigation may be for you. If you prefer the corporate lifestyle with the glamour of closing deals, then you may consider a law firm or an in-house role. The beauty of law school is that it opens up the doors to a variety of options – graduates have also chosen to join the civil services, judicial services, teaching profession and even politics.
TELL US ABOUT YOUR EARLY PROFESSIONAL EXPERIENCES AT ICICI BANK LIMITED. 
I was fortunate to get an opportunity to start my career with ICICI Bank. The legal team at ICICI is especially renowned for building a strong foundation in its fresh recruits. I gained transactional knowledge and learnt the intricacies of the banking sector during my time there.
WHAT WAS THE TRANSITION LIKE FROM LAW STUDENT TO A LAWYER?
Every student finds it intimidating when thinking about the shift from law student to lawyer and I was no exception. Three things helped make the transition smoother – the training I received in law school, self-discipline along with self-motivation and the guidance from my senior colleagues.
HOW IMPORTANT IS IT TO HAVE A MENTOR?
It is not only important, but absolutely essential to have a mentor. In fact, I would say not only one, you must have as many mentors as you possibly can. Mr. Edwin Vanderbruggen, Ms. Jean Loi, Mr. Jeffrey Martin, Mr. Nishant Choudhary, Mr. Arun Khanna, Mr. Kumar Medhavi, Mr. Raunaq Baid, Ms. Leena Chacko, Ms. Sarita Kamath, Ms. Nitu Agarwal and Mr. Sanjay Nambiar have guided me along my path.
HOW DID YOU COME TO WORK AT TATA CAPITAL FINANCIAL SERVICES LIMITED AND WHAT WAS YOUR EXPERIENCE LIKE?
Having worked in a bank, I wanted to gain experience working in an NBFC and this was an ideal opportunity. I worked closely with various stakeholders including other creditors, multiple borrowers, business teams and law firms, to build common ground and resolve legal and commercial issues to ensure that a deal goes through. At this time SARFAESI also became applicable to NBFCs and I helped revise the debt recovery policy of the organisation. I find the NBFC space to be an interesting sector with its own unique challenges.
HOW WAS YOUR EXPERIENCE WORKING AT YES BANK LIMITED?
YES Bank is the fastest growing organisation in the banking sector and the first greenfield bank to be licensed by the RBI. I was involved in a variety of transactions, including GIFT City funding and Masala Bonds. The experience I gained there is invaluable.
WHAT IS IT LIKE TO WORK IN MYANMAR? WHY DID YOU MAKE THE SHIFT?
It is an exciting place to be in since the country has only very recently opened up its economy. There are new projects coming in every day with foreign investors, and the legal regime is being overhauled as well. So, I am getting the opportunity to learn a lot and, at the same time, make a meaningful contribution to the progress and development of the country.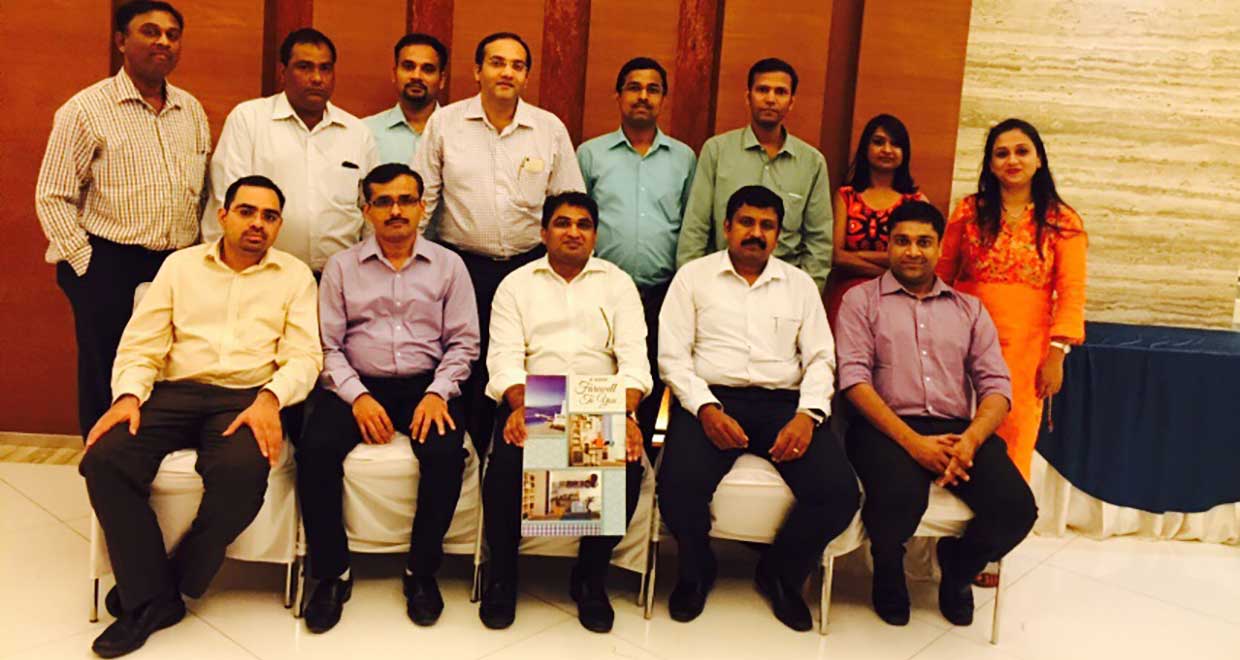 ON WHAT PARAMETERS DO YOU CHOOSE THE PROJECTS YOU WORK ON?
First, as expected, I work on the projects I have been assigned, which consist of a variety of transactions, including project finance, structured finance and debt recovery. Beyond this, I choose to work on projects which are somewhat new and off the beaten track. For example, in Myanmar I have worked on a World Bank project for the restructuring of state owned banks and advised the government on the drafting of housing laws. I have also made presentations on the new company law, investment law, insurance law and condominium law. I advised a foreign airline company on market entry into the aviation sector.
COULD YOU TAKE US THROUGH A TYPICAL WORKING DAY AT YOUR OFFICE?
Typically, a working day would see me handling multiple transactions at a time, meeting with clients and, time permitting, work on drafting a memo on a new law or a legal update.
WHAT BOOKS HAVE YOU READ WOULD YOU SAY HAVE PLAYED AN INTEGRAL ROLE IN SHAPING YOUR LEGAL PHILOSOPHY?
Three that immediately come to mind are Before Memory Fades by Fali Nariman,Roses in December by Justice M.C. Chagla and On Balance by Leila Seth. These autobiographies of renowned jurists have greatly influenced my thought processes.
WHAT ARE THE KEY ATTRIBUTES THAT ONE MUST DEVELOP IN ORDER TO EXCEL IN THIS INDUSTRY?
A person who reads a lot is bound to excel in this industry. Hard work and discipline are a must. It is important to enjoy what you do, since that keeps you motivated. And finally and most importantly, the key to success lies in one word – practice.
HOW DO YOU MANAGE YOUR TIME BETWEEN YOUR PROFESSIONAL AND PERSONAL INTERESTS?
Work-life balance is important to avoid getting burnt-out. I enjoy traveling, reading, biking, trekking, swimming and spending time with my pets.
HOW DO YOU KEEP YOURSELF UPDATED ABOUT THE LATEST DEVELOPMENTS IN THE LAW?
I feel the best way of learning is by doing. If I hear about some new developments in the law, I try to write about it. We regularly hold presentations and circulate a legal newsletter. External sources such as legal websites (Bar & Bench, Legally India) and newsletters from other organisations are also a useful source of information.
WHAT ADVICE WOULD YOU LIKE TO GIVE OUR READERS, WHO ARE MOSTLY LAW STUDENTS AND YOUNG LAWYERS?
To law students I would say, even if you decide not to become a lawyer, five years in law school teaches you how to think. This will hold you in good stead wherever you go. To young lawyers I would say play the long game. Law is truly a jealous mistress, but if you serve her well, she will take you places.