This interview has been published by  Priyanka Karwa and The SuperLawyer Team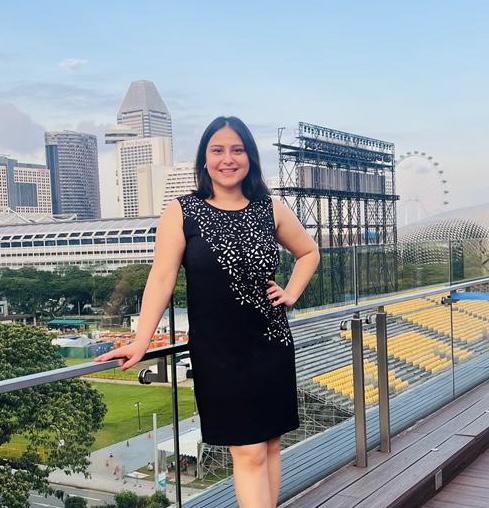 Can you tell us about your journey in the field of law and how you ended up specializing in intellectual property (IP) law?
I never originally planned to study law. My parents were very keen on me sitting for the civil services examination, but I was not inclined towards it. After completing my schooling in Pune, ILS Law College seemed like a great option for college and fortunately, I was admitted. It was my father who inspired me to take up IP. We used to discuss his numerous patents that he had filed back in the day when he was a scientist and a professor at IIT. Our conversations revolved around plagiarism and authorship/ownership issues in works created in educational institutes..
Before joining Fidus Law Chambers, you were part of a large IP firm in India, where you managed international trademark portfolios. How did that experience shape your career and expertise in trademark prosecution and contentious matters?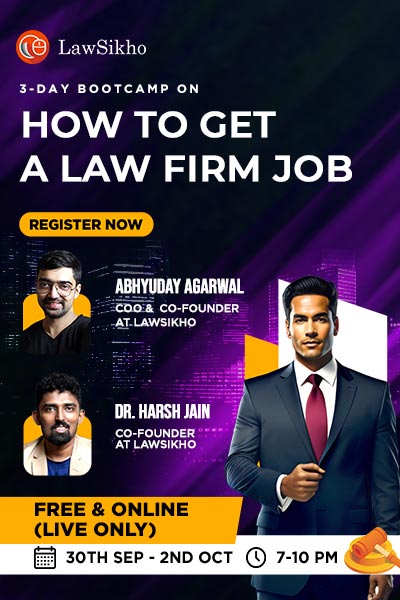 At Anand and Anand, I had the opportunity to learn from some of the best brains in the industry. My work involved handling foreign filings and contentious matters outside India, which allowed me to connect with many law firms and foreign counsels. I built long-lasting relationships with them, and we continue to collaborate even today.
Working on outbound matters taught me a lot. As a representative of my clients and their business, I had to consider costs, efficiency, and timelines for each case. I also had to navigate the challenges unique to each jurisdiction and present viable solutions to clients. This experience helped me gain valuable insights into practice and procedures in different countries, which I would have missed out on if I had continued to focus only on Indian-specific cases.
As a Partner at Fidus Law Chambers, you supervise global trademark prosecution and contentious portfolios for your clients. Could you share some of the challenges you face in this role and how you tackle them?
A one-size-fits-all approach never works when dealing with intellectual property (IP) on a global scale. When faced with a dispute that covers multiple countries, it is best to rely on local expertise and blend it with your own knowledge of the client's expectations to arrive at a holistic solution. Another challenge that often arises is that, from a business perspective, clients prefer brand names that are easy for consumers to relate to, which means they may not make great trademarks. In such cases, the best solution is to conduct a comprehensive risk analysis and provide clients with various options to choose from. As a lawyer, you must always strive to find a middle ground.
Achieving a 98% success rate in trademark contentious hearings in 2022 is an impressive feat. What strategies do you employ to ensure such remarkable results for your clients?
It's fairly simple for us. We spend hours preparing for each hearing, with written submissions that include robust timelines and case law. Credit also goes to our experienced team members, who are skilled in handling contentious hearings. We brainstorm before each hearing to decide on our strategy and argument, which has helped maintain our high success rate.
You've filed trademarks in over 40 countries in 2022, which demonstrates a significant international presence. Can you highlight the importance of global IP strategies for businesses in today's interconnected world?
Today, businesses are no longer limited to local markets. Thus, having a robust global IP strategy is extremely important. There have been numerous cases of bad faith filings, where trademark squatters have obtained registrations for clients' trademarks, and the clients were too late to apply. Businesses can take smart steps to protect their trademark rights. At the preliminary stage of brand checks, one doesn't even have to engage lawyers. There are multiple databases and websites where any business can quickly check for identical or similar marks.
Apart from your legal career, you are deeply passionate about promoting more women in the workforce and sports. Could you share some of your initiatives and experiences as a community ambassador, organizing and hosting games for working professionals, especially women, in Delhi/NCR?
This is something I am deeply passionate about. I have always been interested in sports and fitness, but I struggled to find team members to play with. Fortunately, I discovered Hudle, a platform started by one of my seniors in college. Through Hudle, I was able to find groups and venues to play at. Last year, I started a group called "Sportsweekenders" in Noida. The group targets working professionals who enjoy team sports such as basketball, football, and badminton. The idea is to encourage more women to play team sports. We encourage men in the group to bring their wives, friends, and sisters to join. The biggest challenge I face in hosting games is retaining female players. Gender stereotypes in sports still prevail, and addressing this is a long and difficult fight.
You have been recognized for your outstanding contributions to the field of IP law, such as being named one of the "Influential Women in IP" and receiving multiple recommendations from prestigious publications. How do you stay at the forefront of the industry and maintain your expertise?
One has to keep evolving with the times. I have always been interested in emerging technologies and issues, and our opinions and strategies align with emerging trends. I encourage my team to come up with innovative solutions that can help our clients. Ultimately, there is no substitute for hard work and consistency.
As an active member of INTA and Marques, you attend their annual conferences regularly. How have these memberships and conferences contributed to your professional growth and networking opportunities?
Conferences are an excellent way to bond with peers, clients, and colleagues globally. Knowledge sessions offered at these conferences can facilitate personal growth and learning. As a member of INTA committees, I regularly attend committee sessions, which I find very helpful. The cultural diversity of these conferences is another plus point, as it can help you step out of your comfort zone.
Could you share some key lessons or insights you gained from attending the trademark practitioners training course offered by the Japan Patent Office and the summer school in intellectual property laws at Xiamen University in China?
The JPO training was intense. The group consisted mostly of lawyers from Asian countries. We analyzed IP laws in our respective countries and compared them with those of other countries. The summer school in Xiamen was enjoyable, as I got to experience life as a student in Xiamen. Our days were spent studying cases and going on field trips. Both experiences enriched me culturally.
With your experience and success in the legal profession, what advice would you like to give to fresh law graduates who are starting their careers today, especially those interested in specializing in intellectual property law?
Honestly, these days, freshers don't need advice. They know exactly what they want and when they want it. Just be true and honest with yourself, make mistakes, learn from them, and eventually, you'll end up doing something you love. For those who desire to get into intellectual property (IP), I suggest reading up a lot and subscribing to publications if you can. Some of the students who intern with us are very well-read, and it's a pleasure to work with them. We regularly absorb such interns who show merit and hard work.
IP is fascinating, and with emerging issues and technologies, it's a whole new world out there, and the legal implications of these emerging laws are wide. We are blessed to be witnessing the future as some of the laws are now taking shape. This is a great time to be an IP lawyer.
Lastly, looking ahead, what are your future aspirations and goals both professionally and personally, and how do you plan to continue making a positive impact in the legal and broader community?
Professionally, I want to continue doing what I am doing. I want to lead with purpose and help the younger members of the firm become the best versions of themselves. Specifically, I want to mentor younger lawyers, especially female lawyers, as they navigate the challenging workspace, find balance, and become productive members of society.
Personally, I want to build a bigger community of sports enthusiasts in my neighborhood, with more female participation from ages 30 and above.