This interview has been published by  Priyanka Karwa and The SuperLawyer Team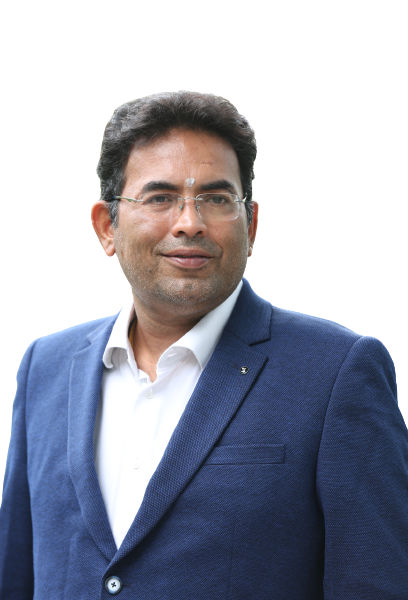 Could you please share your journey and how you ended up pursuing a career in law after obtaining degrees in both engineering and law?
I developed an interest in law while pursuing a Master's Degree in Engineering from the Warwick Manufacturing Group at the University of Warwick. I was studying regulations relating to automobiles and how they affect innovation, which instilled in me an interest in further exploring and understanding the functioning of legal systems through academic pursuits.
How do you believe your background in engineering complements your expertise in law, particularly in the realm of intellectual property?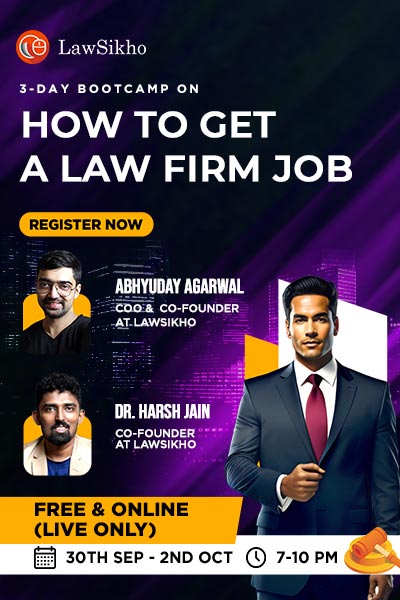 The diverse educational backgrounds in the fields of Engineering and Law contributed to bring about a range of perspectives in the practice and application of law. This amalgamation of knowledge facilitated the development of a systematic problem-solving approach, nurtured critical thinking skills, and enhanced the ability to provide adept counsel to clients across various industries. It does also help in understanding technology and innovations and their protection under the Intellectual Property regime.
As the founder of Altacit Global, a leading Indian law firm, could you tell us about the key factors that led you to establish your own firm and what unique challenges you faced as an entrepreneur in the legal industry?
The founding impetus behind the establishment of Altacit Global was to create a firm capable of delivering international-caliber services to Indian clients, while fostering a culture of ethical practices. The foremost challenge at hand was to ensure the provision of consistent services on a considerable scale and across diverse geographic locations. This challenge extended to attracting and retaining premier talent, as well as establishing a platform that could foster and acknowledge excellence within a professional work environment. By embracing technology early on and maintaining a commitment to best practices, we have successfully positioned ourselves at the forefront of the spectrum, enabling us to serve esteemed clients.
You are a regular speaker at universities and national and international conferences. How do you balance your professional commitments with your passion for sharing knowledge and insights with others?
Professionals in all fields amass a wealth of experience and exposure to diverse facets and issues. This knowledge typically remains within an individual and is seldom shared unless direct interaction occurs through internships, apprenticeships or employment, reminiscent of the ancient gurukul systems. The act of imparting knowledge and contributing to the society from which we have gained is the principal impetus behind authoring articles, publishing books, and speaking. Furthermore, when one puts their thoughts into words, it unlocks additional dimensions of knowledge.
Your achievements are truly commendable, and you have been recognized as one of the 100 legal luminaries of India and top 100 IP leaders of India.
When someone is passionate about their pursuits and excels in them, recognition will inevitably follow. Such recognition serves as a motivating force, propelling individuals to push their boundaries and embark on unprecedented journeys, ultimately leading to a profound sense of satisfaction.
Your book "Intellectual Property Risk Management" delves into the process of identifying, assessing, and evaluating risks associated with intellectual property. What are some common misconceptions about IP risk management, and how can organizations better understand and address these risks?
Law is an evolving domain that continuously adapts to the prevailing social, economic, political, and technological developments. The publications "Intellectual Property and Taxation" and "IP Acquisition in India – Tax & Legal Aspects" include chapters authored by various subject matter experts, serving as quick-reference guides and starting points for navigating the intricate landscape of law and its implications on the commercial aspects of intellectual property. The intangible nature of intellectual property poses challenges for all stakeholders within the intellectual property regime. Ensuring appropriate value derivation from intellectual property requires careful attention, distinct from other forms of property.
The publication "Intellectual Property Risk Management" aimed to elucidate the inherent risks associated with intellectual property and strategies for their mitigation. However, the time has come to release updated versions of these publications to bridge recent developments.
Lastly, with your extensive experience in the legal and intellectual property domain, what advice would you give to fresh graduates who aspire to make a mark in the legal field and potentially pursue a career in intellectual property law?
It is of utmost importance for lawyers to remain abreast of developments, encompassing not only the legal field but also various aspects of life, such as technology, social dynamics, economic trends, and more. Grasping the implications of the law and effectively harmonizing economic interests with those of humanity holds immense significance.
When the process of learning comes to a halt, the growth of the lawyer also stagnates. For law students aspiring to build a career in the realm of intellectual property, which resides at the intersection of technology, law, and economics, a preparedness for perpetual and lifelong learning is imperative.
Get in touch with Dr. Sudhir Raja Ravindran-