This interview has been published by  Priyanka Karwa and The SuperLawyer Team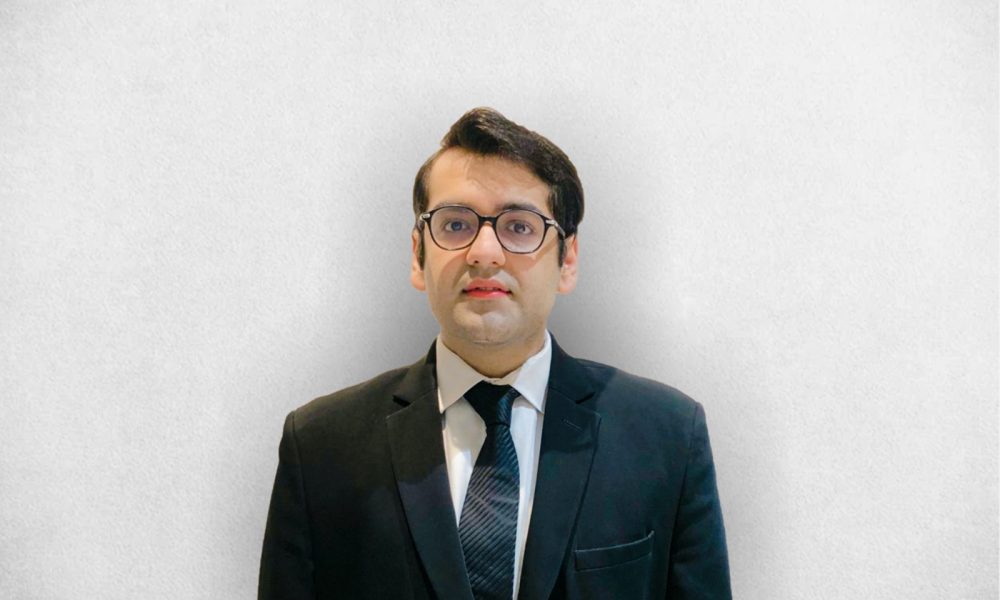 You've had a unique upbringing in Dubai, UAE, with a family history deeply rooted in the Gulf region. Can you share how your family's background influenced your decision to pursue a career in law, especially given your early exposure to your mother's law office?
I am the fifth generation rooted in the Gulf. My mother, with over two decades of legal practice in Dubai, paved the path in law for our family. My initial aspiration was mechanical engineering, driven by a deep passion for automobiles. However, due to my physics grades falling short, this dream was not achievable.
The idea of me becoming a lawyer was uncertain by my family and friends, as I lacked the skill of argumentation and experienced stage fright on major school events. Despite these doubts, I decided to study law in India.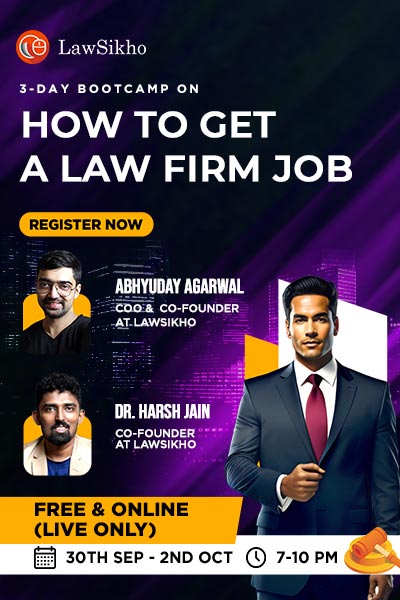 During my third year of law college, I began interning with an independent advocate, exposing myself to the courtroom dynamics, which gained my interest in the legal profession, particularly in Mumbai. This transition was challenging as I found myself having struggles equivalent to a first-generation lawyer in Mumbai, whereas people till date do look up to me as a second-generation lawyer.
You've worked on a wide range of legal matters, from property and municipal laws to consumer and society laws. Could you tell us about a case or project that you found particularly challenging or rewarding during your career so far?
Throughout my career, I've encountered various challenging legal cases, each case is unique in its own way. Cases representing a Promoter/Developer in an application under Section 11 of the Maharashtra Ownership of Flats Act (MOFA) before the District Deputy Registrar are challenging at times. These cases often presented intricate legal and factual complexities when opposing them. MOFA mandates a swift resolution within six months of filing, which can be very challenging at times as property laws, society laws and municipal laws have to be kept in mind. Section 11 applications under MOFA are conducted in a summary nature.
I vividly recall a last-minute briefing during the second lockdown, where I was assigned to represent trustees of a Public Trust in a matter listed before the Charity Commissioner the next day. The application sought suspension of trustees, and I requested a one-week adjournment. Despite the papers being voluminous and it not being an urgent matter keeping the pandemic in mind, the Tribunal granted time till the end of the day and kept back the matter, last on board. The bench felt that I shall prepare efficiently on such short notice. This wasn't those types of matters where adjournments were sought by my clients or their erstwhile advocates.
When the matter was called out again, I strongly opposed and argued against the application for suspension of the trustees. As a result, the request for an interim suspension was denied and the order came in favour of the trustees.
That matter was challenging yet rewarding as today I am regularly briefed by the trustees before the Charity Commissioner and before the Hon'ble Bombay High Court.
Your work history includes being a Partner at Ajure Advocates & Co. and practicing independently. What led you to take on this dual role, and what advantages does it offer in your legal career?
Ajure Advocates & Co. is based in UAE which was founded by my mother. I manage the Firm's operations in India. I decided to join the law firm to gain global exposure. I am working on attaining global presence.
There are several NRIs in the UAE facing legal concerns and disputes in India and it has been quite convenient for these clients to visit the UAE office and brief the lawyers there, who would further coordinate and brief me with their matters in India. This has proven to be quite efficient and also provided a level of confidence to the NRIs in UAE. This also works vice versa, as there are many clients here in India who have their branch offices of their companies or their properties in the UAE and other parts of the Gulf. They brief me with their legal queries and disputes for UAE and other parts of the Gulf.
Additionally, with regard to my work as an independent practitioner, my colleagues who either have independent practice or firm practice, brief me separately for their matters and I am thereafter able to attend to the same independently.
This dual role encourages connectivity on a global scale. During the pandemic, with the help of networking platforms and technology like Zoom, I got an opportunity to connect with lawyers all across the world.
As a legal professional with a focus on civil law and dispute arbitration, what strategies do you employ when helping your clients navigate complex legal disputes and reach favorable resolutions?
As a legal professional practicing in civil law and dispute arbitration, my primary goal is to always prioritize my clients' best interests. In order to achieve this, it is necessary to hold conferences with the clients at the early stage of the dispute, to understand the specific outcome they require. Occasionally, during these conferences there is a disparity between the outcome expected by the client and the strategies advised by me. In such instances, it is important that I and my clients are on the same page. Ultimately, being on the same page with your clients is paramount in avoiding adverse orders.
After having conferences with the clients, I also hold brainstorming sessions with my team to determine the strategy, submissions and argument. While pleadings or written statements are being drafted, it is important to have the same drafted under instructions of the clients. I make it a habit to prepare written notes of submissions which includes dates and events in chronology form along with judgements relied. Written notes of submissions are quite helpful.
Additionally, credit also goes to the counsels appointed and my team of juniors who assist me in ensuring that the best outcome for our clients is achieved.
Your work history also includes a role as a junior counsel with various accomplished lawyers. How did these experiences shape your approach to legal practice and your eventual transition to becoming a Partner?
Every lawyer has a different and unique style of practice. Working with them has helped me grow as a professional. When you are a fresher, it is very important for you to find the right mentor and organization which can help you realize your abilities and nurture your potential in the profession. In fact, having the right guidance provides you with the confidence to make mistakes and learn from it in the process.
The seniors I had worked with were helpful. Needless to say, I learnt it the hard way which is best for the long run.
Practicing with an individual advocate not only boosted my legal knowledge but also helped me learn and understand how to operate your own firm. Working with a counsel was challenging when handling high-stakes matters or matters having issues on a law point where errors were not an option due to the close-knit legal community.
After working with such experienced seniors, it is not that I have become perfect in running my own firm or that I am a top notch lawyer today. I still make mistakes and am bound to make them. Today, at this juncture, being at this position, I learn from my own mistakes and make sure they are not repeated.
In your career, you've had the opportunity to appear before various legal bodies, from the Bombay High Court to the Debt Recovery Tribunal. Can you share some insights into the key differences and challenges you've encountered when practicing in these different forums?
Appearing before the Bombay High Court is different compared to appearing before the DRT, NCLT, District Courts, Family Court or Consumer Forum. A fresher can never start his practice directly before the Bombay High Court. Attaining experience by drafting, appearing and arguing matters before the District Courts and different forums is really needed. For instance, if you appear before the Bombay High Court in a matter pertaining to an Appeal from Order, challenging the impugned order passed by the City Civil Court, would be very difficult to practice it in the appellate side of the Bombay High Court unless and until you aren't well-versed with the practice of District Courts. Similarly, matters before the original side of the Bombay High Court are of high stakes. Therefore, practicing before the Bombay High Court would not be easy until and unless and until you haven't gained experience before the District Courts and different forums in conducting few matters.
When I started my practice with an independent advocate, I had the opportunity to appear before the District Consumer Disputes Redressal Commission. Gradually, I appeared before the State Consumer Disputes Redressal Commission. I further assisted my senior in one consumer complaint when he was arguing before the National Consumer Disputes Redressal Commission. Consumer Forums helped me gain confidence in my argumentation skills to appear before other Courts and Tribunals. Thereafter, I started with mentioning matters before the Bombay High Court after one year of appearances in District Courts and different forums which helped in increasing my confidence.
Finally, as someone with experience in personnel development and business administration within a law firm, what advice do you have for young lawyers and recent graduates looking to advance their careers and make a positive impact in their respective firms?
Law as a profession is very vast. Today, there are various law firms that have their specialization in different areas. Young lawyers can explore their opportunities depending upon their areas of interest.
Once associated with a law firm, avenues open to different sorts of exposure altogether. Working with their chamber colleagues ensures team work. This helps firms also as their clients are satisfied in the most effective manner.
My advice to young lawyers would be not to give up hope and just be patient even when things look bleak in their legal practice.
My advice to recent law graduates is to work hard, establish trusting professional relationships, and value ethics. The amount of time they give in this profession is their investment, which will give them great returns.
Law as a profession is growing. In the initial years, keep learning as priority instead of earning. Hard work always pays off.  
Get in touch with Yugal Anjana Bhatia-