This interview has been published by Priyanka Karwa and The SuperLawyer Team
Ma'am, please introduce yourself to our listeners and provide an overview of your current role as an Advocate-on-Record at the Supreme Court of India?
Hi! I'm a mom, wife, daughter, sister and also a lawyer and a lifelong learner. I'm deeply privileged to practice as an Advocate-on-Record before the Supreme Court. AORs as original envisioned have a deep role in efficient functioning of the apex court. An AOR is personally responsible to the court; there's reason why close proximity to Supreme Court complex is provided in SC Rules. The idea is an AOR must be available to assist the court. Since the inception we have around 3000 lawyers who became AOR. The year I cleared my AOR Exams, some 20-25 people made the cut. Earlier only 3 or 4 people could clear AOR Examination. I'm particularly not happy that since past few years over 250 people are made AORs. It is good that so many people are able to clear the examinations but then it also speaks volume about the quality of assessment and nature of question paper set. It is actually disheartening to see that some of the speakers who conduct the lecture series on behalf of SCBA/SCAORA actually give out complete paper. This to me lowers the sanctity of examinations.
Coming back to my own journey, I come from a family of lawyers and some of them were elevated as judges as well. I did my LLB from LA Shah Law College, Ahmedabad. Right from my student days I worked under my senior Sh SN Shelat, Sr Adv and former AG of Gujarat. In my entire professional life, I have just one enduring motive that whatever I do or not do should bring glory to my senior- Sh SN Shelat and my father Justice NN Mathur; I pray that even accidently I should not do something that blemishes their fair name.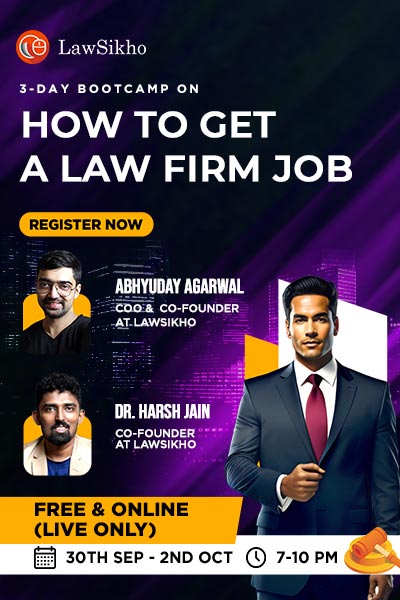 Post marriage I moved to Delhi. My husband is a fellow AOR and represent few States before the Hon'ble High Court. He has also penned a book on GST, one of the earliest. I'm particularly proud of that. His book explains conceptual GST soundly. He is a man of few words but probably the sharpest person I have come across.
You have an impressive academic journey with degrees in law, business laws, and even a Ph.D. in Legal Aspects of Pharmaceutical Patents. How did you find your way into the field of law and what motivated you to pursue such a diverse range of qualifications?
I think the answer to this lies in my gender and role attributed by the society. As long as I can remember, I always wanted to be a lawyer. Constitution of India is my only sacred book. My mother retired as a Professor from Jai Narain Vyas University, Jodhpur. So, I believe I have received some academically genes from her. As for my PhD and even AOR examinations I cleared while being a young mother. I absolutely believe in spending quality as well as quantity time with family. For me spending time with my son, reading to him was very important. I have read him many books multiple times. So, yes, at one point of time in my life reading to him and searching for books for him was my number one priority. I'm glad that our initial efforts turned him into a lifelong reader. He was judging MUNs at St Stephen's and Hindu while he himself was a school kid. He did us proud by securing place to read Undergraduate law at Trinity College, University of Cambridge and topping the University in the 1st year. As for my own academic journey, I could devote time because I was master of my own time. I was privileged that as I was working with my husband I could decide on my own working hours and even choosing what I will work on what I will not. Saying all that, I do miss the fact that I could have advanced my litigation professional profile at better speed but it was the choice I made, so that it is.
With over 20 years of experience as a practicing lawyer before the Hon'ble Supreme Court, you've handled a wide range of legal matters. Could you share some highlights or cases that have been particularly memorable or impactful in your career?
Some of the memorable cases I can rattle is- my 1st appearance before the Supreme Court. It was a bail matter. My SLP was dismissed but not before the judge (Justice Rajender Babu) narrated the story of Bruce, the spider- try try again until you succeed.
I remember arguing murder reference of Purshottam Dashrath Borate before the three judges bench headed by the Chief Justice. One case which I particularly remember was fighting for an old father against her daughter. I could secure win for the father. It was emotionally charged matter. We have been doing medical entrance examination matters fairly regularly. We have seen pre and post NEET era. We have got relief in many of these matters. However, seeing these matters closely, I really question our medical education. Just like AOR exams the bar is getting lower and lower. I do educational matters also. I'm counsel for some of universities as well. I'm happy that relying upon an earlier judgement (where I was part) in a subsequent Writ under Article 32 could change the way seats are allocated in PG AIIMS.
You've also been involved in advisory work for various corporates and organizations. Could you elaborate on your role in providing legal counsel to corporate clients and startups?
I'm fortunate to get the diverse work. I believe, startups need hand holding. Legal issues are complex and to navigate this maze they need some guidance. Sometimes only discussing the point help them see the point with greater clarity. I do help them on transaction side as well as in drafting and vetting agreements, and even in arraying partners for them.
Your list of appearances before different high courts and your engagements as a speaker on various legal topics are extensive. Could you tell us about your motivations behind sharing your expertise through speaking engagements and publications?
I have started taking out station matters. I derive great satisfaction by arguing before various High Court. Recently, we could persuade a High Court to quash demand notice worth Rs 12 Crores, in another High Court could persuade the court that the fault was not of the tax official but the assessee and could get notice issued against his discharged. Likewise in Delhi High Court could persuade the court for relief in arbitration matter.
As for speaking engagement, I enjoy interacting with young law students and absorb their worldview.
You've also been involved in e-learning content development and have written books on legal topics. Could you elaborate on your experience in creating educational content and how it helps in disseminating legal knowledge?
Legal education is something close to my heart. With technological advancement, the access to justice and quality education is more probable now then ever. As a continuous lifelong learner, this is my way of giving back to society.
Lastly, what advice would you give to fresh law graduates who are just entering the legal profession? Are there any key lessons you've learned that you believe would be beneficial for them to know?
Like each successive generation, this generation is far smarter than the previous one. It has more resources at its disposal. However, there is no substitute for in-depth understanding, reading and introspection. You must have sometime to reflect, assimilate knowledge. We are not machines who keep on downloading information, idea is to read and reflect. In my opinion, running around for internships is meaningless. First, have conceptual clarity, read case laws, read provisions. Now, with live streaming you can witness finest oral advocacy.
Get in touch with Dr. Charu Mathur-