This interview has been published by Priyanka Karwa and The SuperLawyer Team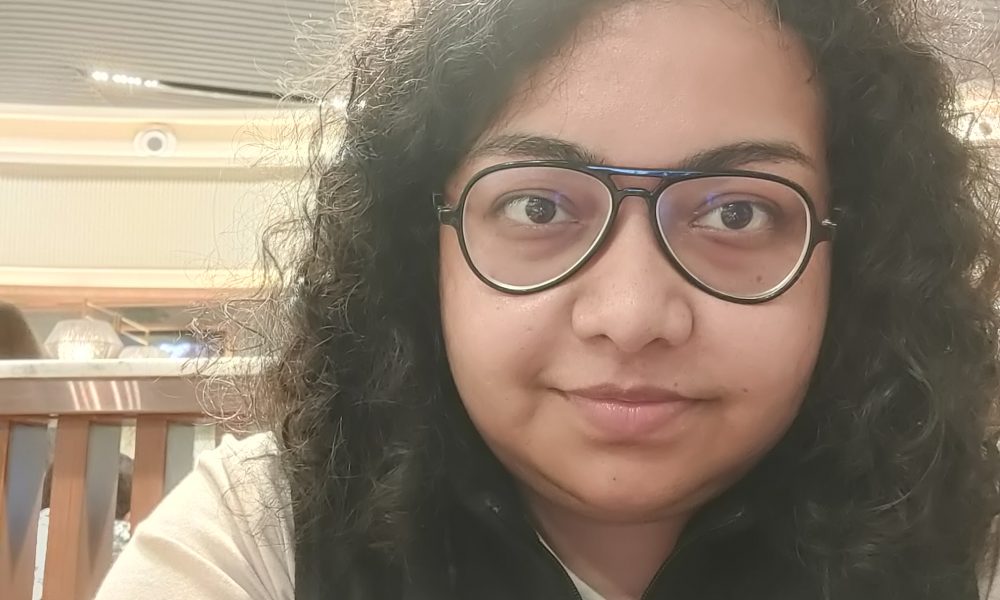 Can you share with us your journey in the legal field, from your early career as an Associate at Amarchand & Mangaldas to yourcurrent role as a Partner at Luthra and Luthra Law Offices India ? How did your experiences shape your path in law?
My early career as an Associate was full of ups and downs, but one thing that stands out in my journey was that I was not scared of experimenting. I felt that if I don't give something a chance, I would always regret it later thinking about it. It was indeed a mix of good luck and reward of hard work in academics that landed me my first job at Amarchand & Mangaldas, which was a dream job for most law students back then. I would be honest, it was kind of difficult to work as a fresher in Amarchand & Mangaldas since one had to rub shoulders with stalwarts of the profession but I would say it was a good start to my career since, out of my experiences with the firm, I learnt how a top lawyer goes about working on an assignment and is something I still follow. As a fresher I had the good fortune of getting exposure to multiple practice areas namely: banking and finance, general corporate and capital markets, however, I always wondered what it would be like to do litigation, argue in courts, and running an independent practice. My interest in Constitutional law, Civil Procedure Code was the catalyst which further drove me towards trying out litigation after a couple of years at Amarchand & Mangaldas and after a break of few months. Life as a litigant however, didn't turn out to be as easy, I persisted through it for over a couple of years and only after being sure of being better at being a corporate lawyer than a litigant, I walked my way back into law firms. Since then I have been practicing banking and finance, and insolvency on a consistent basis and must add that have reaped rewards for this consistency in the form of career growth in these practice areas.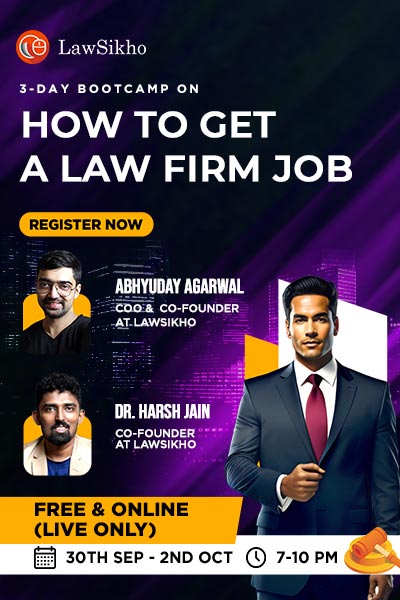 You've been extensively involved in advising various stakeholders on corporate insolvency resolution processes. Could you tell us about a particularly challenging or interesting case you worked on, and how you navigated the complexities of restructuring and insolvency?
I had the privilege of advising the Resolution Professional of the first dirty dozen matter (from the RBI list) which went into insolvency in July 2017- Jyoti Structures Limited (JSL). I was seconded on-site with the team of the Resolution Professional and cherish my wholistic yet very challenging experience with the team. The Insolvency and Bankruptcy Code, 2016 (IB Code) was a very new law back then and was in very early phase of evolution with many rules/ regulations to be framed/ notified and with lack of judicial precedents for guidance. JSL had a huge debt size and very complex issues of law arose throughout in the assignment, which mostly had to be answered on spot or in a very quick turn-around time, and at times without the guidance of any codified law, merely based on experience of past mechanisms/ legal practices that existed in India before the enactment of the IB Code. On some issues, we used to also apply/ take guidance from insolvency precedents of foreign countries. Working on JSL was one of the most challenging phase of my professional life, as the lawyer within me had push to my limits of legal logic and read up a lot of stuff for answering queries related to an new/ evolving law.
Your experience encompasses a wide range of legal areas, from banking and finance to dispute resolution. How have you managed to develop expertise across such diverse domains, and how do these areas complement each other in your practice?
I have always believed in specialisation in what one does, but at the same time as one gets senior in the profession, he/ she should have an idea about some of the ancillary practice areas as well. I started of as a banking and finance practitioner and later when the IB Code was enacted, I started practicing insolvency laws as well. I do contentious matters or disputes only to the extent it related to banking and finance/ insolvency laws. For a fully rounded practice of banking and insolvency laws, one should ideally also know about the disputes side of the practice of these laws. And this is how my experience has got spread across a few practice areas.
The legal landscape is constantly evolving, especially in areas like fintech and insolvency. How do you stay up-to-date with the latest developments in these fields, and how do you anticipate future legal challenges in the banking and finance sector?
I read a lot of online news/magazines and updates and have notifications activated for these on my phone. That's the most common way of keeping oneself updated with changes in law and new case laws that come up. I do also read one of the pink newspapers on daily basis which really helps in knowing upcoming business treads of your practice area and at times also gives clues on which upcoming assignments to pitch for before clients. Keeping abreast with the regulatory changes that IBBI and RBI come up with and the monetary policy announcements of RBI help me in understanding/ anticipating the future legal challenges of the sector. And at times just general chat with bankers/ market participants also gives a hint about what tricky queries or situations will be thrown at you to find legal answers.
You've advised on overseas direct investments and foreign exchange compliances. How do you see the global business environment shaping up for Indian conglomerates, and what are some key legal considerations they should keep in mind?
The business landscape as far as overseas direct investments from India are concerned, is very interesting, because it essentially involves Indian companies globalising/ setting their foot in foreign countries and also Indians investing/ routing money outside India. With Indian economy doing well, the ODI trends also pick up and which also means a lot of foreign exchange flows out of India. The RBI through authorised dealer banks keeps a keen watch on these ODI transactions, the compliances and reporting associated with these. The most important legal consideration is formulation of transactional structure in such a way that it avoids round tripping concerns and also to advise the clients correctly about approval requirements from RBI/ authorised dealer banks in absence of which the clients may face a lot of issues including penalty from RBI.
Your role has included advising clients on structuring for short-term money market investments and project financing. Could you share a success story where your legal counsel led to a significant positive outcome for your clients?
During the pandemic period in 2020, I had the privilege of advising SBICaps Trustee in respect of structuring and operationalising the employee credit line guarantee scheme (ECLGS) launched by the Government of India for the benefit of NBFCs and MSMEs. The NBFCs in India were facing short term credit crunch which was in turn affecting the MSME sector. The scheme was for credit line of INR 30,000 crores and the funds were made available by RBI and guaranteed by Government of India. The scheme was a success and was further extended and continued with next versions in the subsequent months and years. The documentation for this transaction was one of its kind and the transaction structure had be harmonised with the requirements of the scheme. Funding to NBFCs was ensured by subscribing to short term money market instruments issued by them. It was one of its kind transaction that I have worked on in my entire career.
You pursued various diploma and certificate courses alongside your academic and professional journey. How have these additional qualifications influenced your career growth, and would you recommend similar supplementary education to aspiring legal professionals?
Yes, these diplomas not only help in building CV but also help in deep diving into a particular subject of law which is either not taught or not taught in enough detail at law school. It could also be out of specialisation interest that a student can take up these diploma/ certificate courses. These also help in utilising extra time constructively during one's law school days. I would definitely recommend doing diplomas and certificate courses to students but they should be smart in choosing which ones to do as some of these courses could also be very expensive.
From your time as a student at Symbiosis Law School to your current role, how has your perspective on the legal profession evolved, and what lessons have you learned along the way that you'd like to share with our audience?
I come from a non-legal background so, as a college student in initial years, I used to think that legal profession is like any other profession. However, my journey so far as taught me that legal profession is much intense than most other professions. All of us learn new things everyday and in that sense are students for life, which also means that the profession demands a lot of hard work/ motivation to keep learning and therefore, in that sense, it is a difficult profession, but also extremely intellectually satisfying and enriching at the end of the day.
As someone with a wealth of experience in India's legal landscape, what advice would you give to fresh law graduates who are about to embark on their legal careers, especially those interested in areas like banking, finance, and insolvency?
It's important to pursue practice areas which one likes, and the earlier this is figured, the better it is for a law student or a law firm associate. In the initial years, an associate should do rotation/ secondments with the teams/ practice groups that they have interest in and then figure out which one(s) would they like to persist with. Students should do as many internships as possible and try out different practice areas, and if they are able to place their interest early enough, it could really help them in planning their careers better. For fresh associates who take up banking, finance or insolvency as a practice area, it is important for them to try and learn basics and keep abreast with all the legal developments. It is also important for a fresh associate to understand 'why' behind everything and for doing that they should not shy away from reading a lot of books/ cases/ articles etc. to start with.
Get in touch with Shivani Sinha-