This interview has been published by  Priyanka Karwa and The SuperLawyer Team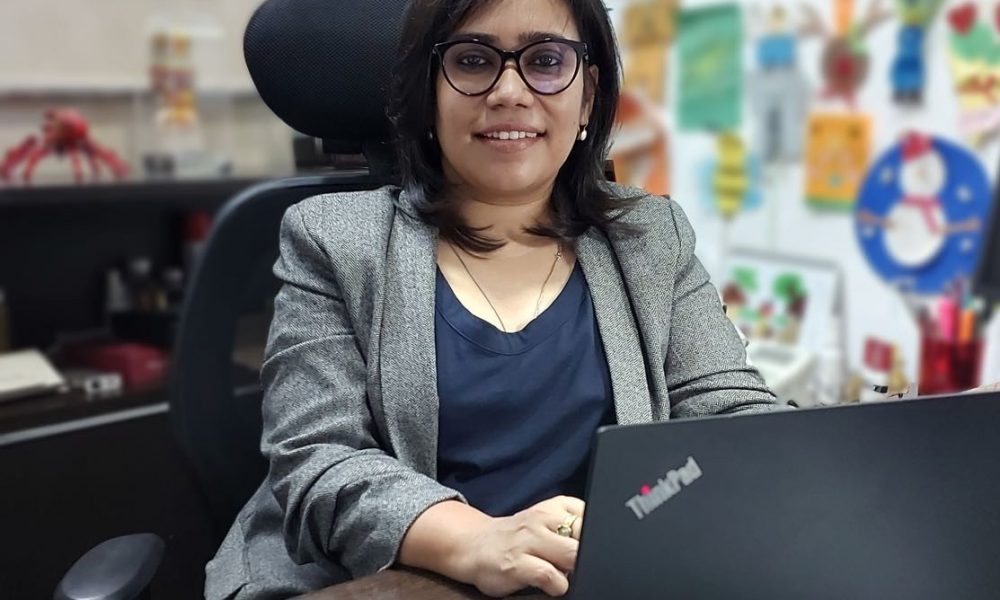 Could you share with us the journey of how you ended up pursuing a career in law and specifically in the field of Intellectual Property Rights (IPR)?
Since childhood I aspired to become a lawyer. If I remember correctly, around the age of 14 or 15, I thought it would be most exciting to take up criminal law. Courtesy movies! However, as time progressed, I started taking interest in what my Father did. Having been in the practice of core IPR, my Father, Mr. S Majumdar, set up his firm in Kolkata, under the banner of S Majumdar & Co. at a young age.
Upon completion of my academics and trainings, I joined the firm in 2008 at the Head Office in Kolkata. Initially I focused on trade marks and had the liberty to expand the team, with his unwavering support. In 2011, I shifted to New Delhi to manage operations of the newly setup branch office. Since then, I have been based in New Delhi, with frequent work trips to other offices at Kolkata and Mumbai.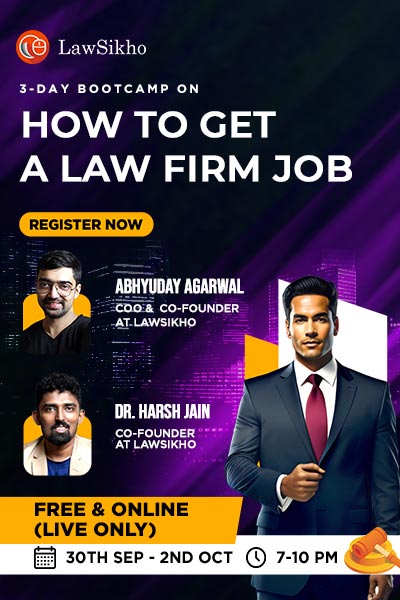 Joining S. Majumdar & Co. in 2008, could you tell us about the initial challenges you faced ?
Challenges are constant and manifold and as a professional, one has to be open to such challenges. In our practice, soon upon joining, I realised that to become a part of the team, I had to be more patient, perhaps because I was required to hear more and make my notes. Complying with internal deadlines was mandatory and it is still so. Therefore, I had to ensure that I complied with the various timelines set for each activity (including meetings, deadlines, other deliverables, or even casual lunch time chats).
But I have realised that it is the initial challenges and how you deal with them which are critical to mould one's outlook and also equip one to handle further challenges which come with additional responsibility entrusted to you by the firm or the client.
Additionally, the field of IPR, especially litigation in IPR, has its own unique challenges.
With over 15 years of experience in the field of law, could you share some interesting or memorable cases or clients that you've worked with?
I take special interest in suits involving civil/criminal raids and each of them become memorable ones. Nevertheless, I can certainly not miss out on mentioning some of the worthy ones.
Around 2009, I was fortunate to have had the opportunity to assist Mr. Majumdar in the first the then Intellectual Property Appellate Board (IPAB) case relating to staying operation of a patent. This was a dual sim mobile case, before the Customs Office, Delhi and the IPAB. In this case, the patentee managed to obtain a frivolous patent in respect of a multiple sim mobile phone. Basis such patent, he approached the Customs office for confiscating all dual sim mobile sets being imported to India by the leading mobile phone manufacturers. Consequently, all such manufacturers had to wait for a decision from the appropriate forum to ensure that such goods could be released and launched in the Indian market. The Indian Cellular Association (ICA) was actively involved in trying to provide relief to all these leading mobile manufacturers.
Back in 2010, I was fortunate to be a part of the first GI litigation in India, concerning Darjeeling tea. The said litigation was initiated by the Tea Board of India against ITC Limited on the basis of their registered GIs including Darjeeling. The matter went on for years and was eventually decided in ITC's favour. At the SLP stage, the Supreme Court did not get into the merits of the case and the matter was disposed of, with certain directions to the High Court. In fact, the matter was to be decided by the Suit Court (in Calcutta) on the question of law of GI and Certification Trade Mark only, without going into a lengthy trial and examination of documents/ witnesses. The Judgement was pronounced orally by the Hon'ble Justice Sahidullah Munshi on February 2, 2018, dismissing the suit, and the lawsuit was decided in favour of ITC. The Court reiterated the findings of the interlocutory Court. The Court found that the Plaintiff's registered GI and Certification trademarks are restricted to tea and the protection afforded by the same cannot extend to lounge services. The Court further observed that Tea Board had failed to establish a case of passing, dilution or unfair competition. The Court specifically held that Darjeeling being the name of a place cannot function as a regular trademark, and though Darjeeling may be famous for tea, Tea Board is not entitled to allege that Darjeeling cannot be used by any other traders for their own goods and services for goods/ services, other than tea.
Referring to a couple of the recent decisions, in 2020, I was involved in a copyright infringement case concerning A Sirkar Vs B Sirkar, which was instituted before the Commercial Court, Alipore, Kolkata where about 7 jewelleries were copied in toto by the Defendants. We received favourable orders at all levels and eventually the suit was settled. This case was quite unique and interesting.
In another infringement case, before the Federal Court of Canada, through the local Counsels, we were successful in an infringement suit concerning the well-known trade mark AMUL. Amul was awarded damages of $10,000 for actions contrary to the Trademarks Act, $5000 for actions contrary to the Copyright Act and awarded costs of US$ 17,733, payable by the Defendants.
As an active participant in IPR awareness programs organized by various institutes in India, could you share some insights into the importance of raising awareness about intellectual property rights, especially in today's digital age?
Raising awareness has always been important considering that IPR is a powerful tool that stimulates innovation and creativity leading to economic development. It is essential that we are conscious of the efforts taken at the stage of innovation and creation, by this I mean is that before any IP is created, one has to ensure that there is no encroachment into the rights of a third party, especially in the digital age where we have access to a lot more content than before. Therefore, on the one hand, it is easy to copy and on the other, it is easy not to copy. For these reasons, awareness is important, especially amongst the younger innovators/creators, irrespective of the domain. Such discussions are always helpful, infact, in the process, we also get to learn so many new things happening around us.
In fact, under the current regime, IPR is of very high importance, and we see a lot more happening in terms of spreading awareness, at all levels.
The field of law, particularly IPR, is constantly evolving. How do you stay up-to-date with the latest developments and trends in the industry to provide the best advice to your clients?
Yes, considering that IPR is constantly evolving, it is important that we are updated with the latest decisions being passed by the various fora and follow various discussions on relevant platforms. Interacting with clients, attending various conferences, including global conferences, are important to help keep one updated with development and trends in the industry as well as the global scenario with respect to IPR. One after all needs to ensure they are able to keep pace with the rapid technological developments and in that context advise clients on the securing and enforcing of IPR.
Recently, on August 5, SILF marked a significant milestone with the virtual inauguration of the SILF ladies group on the occasion of Lady Lawyers Day event. What is the scope of women lawyers in the profession?
Recollecting words of Late Ruth Bader Ginsburg, "women belong in all places where decisions are being made. It shouldn't be that women are the exception".
Women possess an innate ability to empathise, communicate and offer solutions to bridge gaps, which could immensely help professionals in the field of law. Always remember, gender shouldn't be a bar at any point in time considering that we have the same ability to deliver. In any case, irrespective of gender, the profession demands perseverance.
I personally look up to some of the eminent lady Judges and lawyers who have greatly contributed to the profession. I also admire some in-house counsels I have personally worked with, who have been significantly contributing to the growth of the companies with their acumen.
Referring to eminent personalities in the world of IP, Hon'ble Mrs. Justice Prabha Sridevan (Retd) and our current Hon'ble Mrs. Justice Pratibha Singh are great inspirations.
Hon'ble Mrs. Justice Prabha Sridevan (Retd) delivered some pathbreaking judgments during her tenure as the Chairman of the then IPAB.
Hon'ble Mrs. Justice Pratibha Singh, with her extensive experience in IPR, has shown exemplary dedication in her judicial responsibilities. I am sure all IP practitioners acknowledge her untiring contributions to the creation of the IPD in Delhi High Court.
Lastly, with your extensive experience and success in the legal profession, what advice would you like to give to fresh law graduates who are considering a career in IPR?
IPR is vast and therefore, there are several opportunities available for law graduates. In fact, after having completed the IP course at the law school, one should consider IP internships to gather experience and also to see if the subject suits. Subsequently, one may choose a career in between Court and in-house practice.  
Get in touch with Suhrita Majumdar-