This interview has been published by Priyanka Karwa and The SuperLawyer Team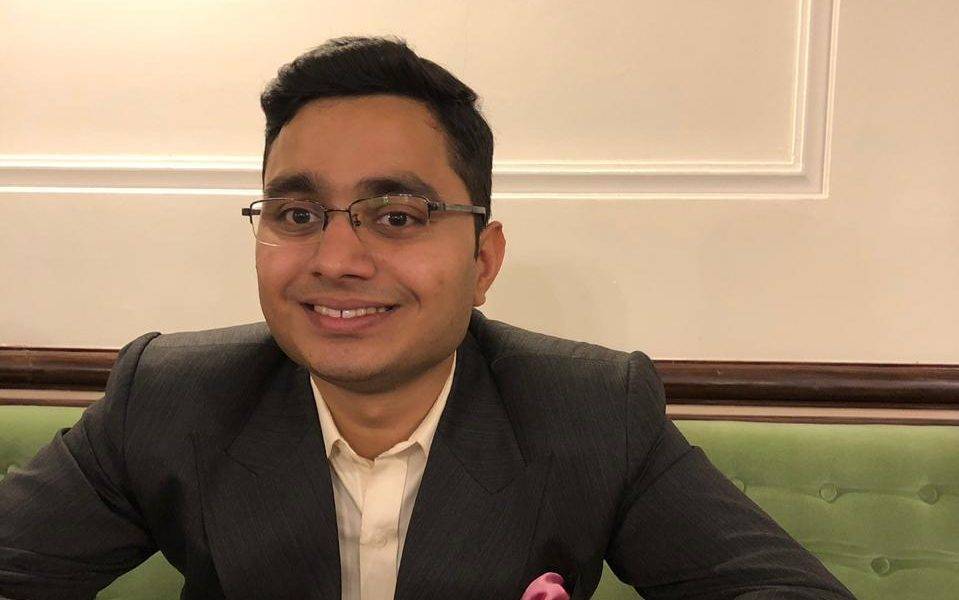 How would you like to introduce yourself to the readers? Please tell us something about your childhood and background?
Hello ! I was born in Jodhpur(Rajasthan) and raised in Jaipur (Rajasthan). I did my schooling from Maharaja Sawai Man Singh Vidyalaya (M.S.M.S.V), Jaipur. I studied law from Government Law College , Mumbai ! I did my Masters In Business Laws from NLSIU (Banglore) . I also hold a certification in Public International Law from The Hague Academy Of International Law ,Hague (Netherlands) and a diploma in Cyber Laws from The Asian School Of Cyber Laws , Pune. I am the managing partner of a law firm called "VSL Law Chambers". The Firm bears the initials of my Father , Mr. Virendra Singh Lodha , who is a designated senior advocate and practicing primarily before Hon'ble Rajasthan High court with frequent appearances before other Constitutional Courts such as Delhi , Allahabad etc and before Hon'ble Supreme Court Of India. I have an elder brother. His name is Yash Lodha. Yash Bhaiya is a faculty member in the department of Mathematics at University of Hawaiʻin Honolulu , Hawaii. Our parents have always been extremely supportive. They have never imposed any conditions upon us. Both 'Law' and 'Litigation' happened in my case by design, by choice.
You have pursued a course in public international law from The Hague Academy Of International Law, Hague, (Netherlands) and also done Masters In Business laws from NLSIU, Bangalore. Please talk about these courses !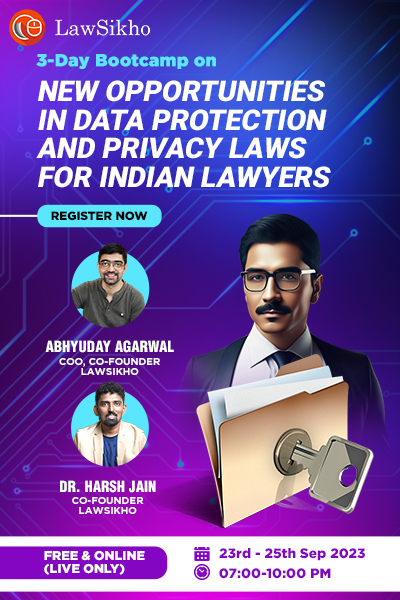 I hold a public international law certification from the Hague Academy Of International Law, Hague. It was an experience of a lifetime. Some of the most reputed and distinguished professors in the world taught us various courses at the academy. Imagine studying and researching in the same building complex that houses the International Court Of Justice. Infact, on two occasions we were allowed/given access to visit the Internal Court Of Justice. It definitely qualifies to be the most memorable experience of my legal journey. I did my masters in Business Laws From NLSIU, Bangalore. It is regarded as one of the toughest Post Graduate Degrees (Law). Basically it is NLSIU's flagship Masters Programme. It is a two year course and the applicant is required to clear 10 subjects in all. In short it was like an Everest Expedition.
You have interned at different law firms and chambers, can you share with us some of the most important lessons you have learned from those experiences?
Internship lessons learnt : 1) At AZB & Partners : The importance of merit + hard work ! You have to be both meritorious and hardworking else you will not survive because competition is cutthroat ! 2) Trilegal : Camaraderie and teamwork ! 3) Dsk Legal : Compassion towards colleagues ! 4) Fox Mandal : You can only grow if you work in a team and work for larger interest of the organization. 5) Trust Legal : The importance of having a mentor and guidance. 6) Hon'ble Justice P.B Majmudar (Former Judge , Bombay High Court), Sr. Advocate Mr. Parag P Tripathi (Former Additional Solicitor General Of India, Supreme Court Of India), Sr. Advocate Mr. M.S Singhvi (Current Advocate General of The State Of Rajasthan), Sr. Advocate Mr. Ashok Mehta (Former Chairman Of Bar Council Of Rajasthan) and Sr. Advocate Mr. Virendra Singh Lodha : Devotion towards practice and passion for the law and their ability to maintain brilliant work life balance !
What kind of matters have you dealt with and what is your area of specialization ?
Initially, I worked at Agarwal Law Associates in Delhi where I had dealt with Telecom matters , Electricity Law Matters and miscellaneous matters before Hon'ble Supreme Court Of India , Hon'ble Delhi High Court and other Tribunals. In Rajasthan, I was initially associated with the chambers of Mr. Ashok Mehta , Sr. Advocate and former Chairman Of Bar Council Of Rajasthan, for a period of 2 years where I worked and practiced extensively on the original side before Trial Courts, Consumer Courts and Tribunals ! I subsequently joined the esteemed chambers of my father , Mr. Virendra Singh Lodha (Sr. Advocate) where I worked for 6 years. It was in my fathers chamber that I an opportunity to work and specialize in writs , appeals and complaints in matters and cases pertaining to Mining Laws, Intellectual Property Law ,Taxation Law, Service Law , Insolvency and Bankruptcy Code, Arbitration Law ,Constitutional Law, Criminal Law , Cheque Dishonour (NI Act) , Labour Laws, Electricity Laws, Educational Matters , Motor Accident claims, , Medical Negligence etc Jaipur Bench as well as at Principal Seat (Jodhpur) as well as at National Company Law Tribunal , Service Tribunals , Consumer Courts, Commercial Courts and various other forums. I am currently serving as a Standing Counsel for The Commercial Taxes Department, Government Of Rajasthan , Jaipur and also a panel lawyer for 14 Government companies and organizations. I also represent and contest matters on behalf of a large number of private companies and Business Houses.
Can you tell us more about your YouTube channel, The Virtual Amicus, and how you came up with the idea for it?How has The Virtual Amicus helped law students and lawyers during the pandemic?
In June 2021 , I started a YOUTUBE Channel : The Virtual Amicus. The idea and objective was not only to create legal awareness but also to solve legal issues(both basic and complex) that baffle us. The goal was primarily to help out as many law students and lawyers as possible who were hit and adversely affected by covid-19. On this Virtual Platform, I invite and interview seasoned and distinguished lawyers, respected and noted professors and retired hon'ble judges. I have recorded around 126 sessions/episodes so far since June , 2021. This virtual initiative of mine was my way of giving back to the institution , profession. The idea to anchor my own youtube channel was always in the pipeline but it was covid that gave me ample time to launch/execute it ! I saw some 200 odd webinars in 2020 before I launched this virtual initiative in June 2021.
How do I approach speakers : Well this one question that I am often bombarded with !
Here is the answer. On the basis of demand for a particular session on any particular legal
issue , or legal topic , or a masters programme from any particular university or any other law course , I look for subject experts, field specialists on Linkedin and other platforms and then once I have shortlisted the names , an official invitation is sent via email.
Since its a one person venture , so I do everything myself , from
a) invitation !
b) persuasion(persuading speakers) for doing a session !
c) Preparing a Social Media Banner !
d) Preparing Q and A in case of a Q and A format !
e) Recording !
f) Editing !
g) Uploading !
For the world it's a herculean task. But for me it's an effortless exercise since I am extremely
passionate about it ! My virtual initiative is all set to turn 2 years old on 25th May , 2023 ! 🙂
Yes it has definitely helped scores and scores of young lawyers and law students. I keep
receiving emails about these extraordinary breakthroughs achieved by them. At this juncture
, let me clarify 3 things :
1) We are not here to ensure placements or get lawyers/law students placed. We are here
only to help them and provide them with best possible guidance.
2) Every speaker on our platform is a distinguished and a successful practitioner of
his/her field .
3) Our philosophy on the channel is that : " Philanthropy should never be monetized" !
We have till date not monetized our channel !
What advice would you give to young professionals in the legal field?
Let me make 1 thing very clear.
First I am an officer of the court , than a lawyer to my client and lastly a managing partner of my firm.
My advice to law students :
1) Experiment as much as you can in those 3 years or 5 years of law school but never at
the cost of academics. Participate in moot courts but not at the cost of
academics/studies. Participate in College committees and essay writing competitions but not not at the cost of academics/studies. Play sports but not at the cost of academics/studies.
2) It's legitimate to be confused after graduation. Don't worry, If you keep the student in you alive, remain academically inclined and read and read and read , your confusion will vaporize some day.
3) Short term internships only add cosmetic value to your CV. You don't end up doing
anything substantial or meaningful. I would recommend long term internships but not
at the cost of academics/studies. Also the quality of internships is more important than
the number/quantity of internships.
4) Remain attentive in the classroom and focus on academics/studies . Since you are a
law student , you should give first priority to class room lectures and academics/studies.
5) Try doing internships in different geographical locations and cities and states. You only learn out of your comfort zone.
6) Make as many friends as possible from different cultures , cities. Don't confine
yourself with friends from the same hometowns.
7) Try finding a mentor in your professor. Nobody guides the way a professor does.
8) Try Understanding your parents' anxiety especially when you are pursuing law from
a different state . Some students completely cut themselves off from their parents to
enjoy the freedom their law school offers. This type of practice is not only unfortunate but also ridiculous. One or two calls a day will not damage or hurt your freedom.
9) Last but not the least ! Fitness is very important. A fit body houses a healthy mind !
You feel a lot more confident as a person when you are fit. Do play a sport or hit the
gym on a regular basis every single day for at least 45 mins on campus.
My advice to young lawyers :
1) We are in a profession of persuasion. Our job is to be assertive , persuasive and
humble and not be rude on the dais.
2) Litigation is not a 100 meter sprint but a marathon. It takes years and years of hard
work and dedication to build a rock solid reputation as a legal practitioner. One has to
burn the midnight oil as nothing happens overnight.
3) History will judge us not by the number of cases we won, but by the no. of young
lawyers we trained and empowered and how they contributed to the jurisprudence.
4) Never take shortcuts no matter how tempting or lucrative they are. Those who run
after quick money through illegitimate means ultimately perish but those who remain
disciplined , determined ,seeking and keep their integrity strong ultimately flourish.
5) In Golden Words of Senior Advocate Mr. Janak Dwarkadas (Bomaby) , " you will
learn the art of advocacy only if you Observe! Observe! Observe AND
ANTICIPATE, ANCTICIPATE AND ANTICIPATE . Observe the court proceedings
vigilantly and anticipate what queries can possibly be posed by the judge.
6) Brevity must be observed while making legal submissions in court of law.
Unfortunately, moot courts in law schools do not teach that. The practice of simplifying a complex legal issue and then presenting it to the court would always be appreciated by the court.
Get in touch with Jai Lodha-