This interview has been published by Prabhjot Singh, Priyanka Karwa and The SuperLawyer Team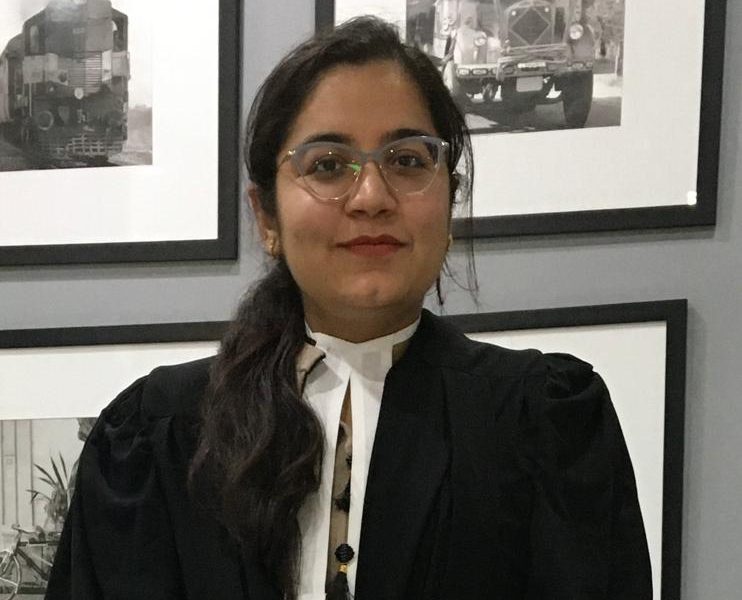 What inspired you to choose law as a career? How has been the decision so far?
My journey to choose law as a career dates back to the day when I accidentally met a judicial officer at one of my relative's place. After interacting with him, I was fascinated by his personality and his love for the law. Immediately thereafter, out of curiosity, I researched about law. In great part, I wholeheartedly thank my mother, who motivated me to pursue law. Over the past few years, I gained first-hand experience by witnessing various court proceedings, which improved my procedural knowledge of the law hence, my overall journey has been incredible.
What were the challenges that you faced in the beginning of your career?
The insurmountable obstacle at the beginning of my career was my introvert nature. I overcame this by watching Suits, the famous American Legal Drama Television series. Another impediment was that I am a first generation lawyer with no Godfather in the profession. I overcame this by being consistent in my efforts. I sincerely believe that dedication and constant efforts are stepping stones towards success, hence, I ensured that I learn atleast one lesson of life/ practical application of law every day without losing hopes.
How do you handle ethical dilemmas that may arise in your work? Could you highlight some ways to tackle the same?
Answer – In order to address ethical dilemmas that arise at work place, I preach the principle of dispute avoidance. Ethical dilemmas occur in all facets of life and I believe it is essential to address them at a nascent stage so that majority of conflicts can be avoided. It is crucial to separate yourself from the problem and act neutrally.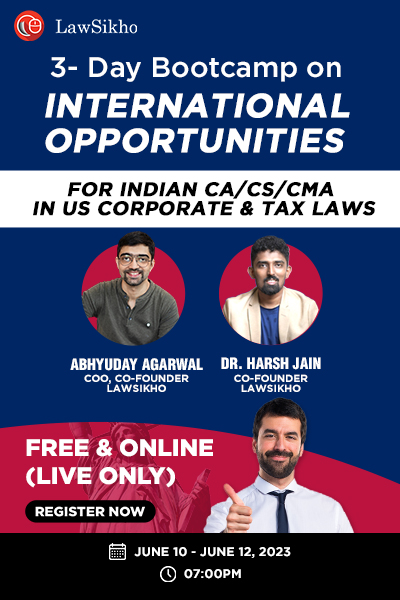 We lawyers do a lot of research in making our cases but the majority of the time, when an ethical dilemma comes, we skip the critical thinking and rush to make the judgment call. It is only at a later stage that we realise about the damage that has been done and that's when we do the damage control exercise. However, if we look upon situations of ethical dilemma from a bird's eye view, we can be a step ahead and act rationally.
Ethical dilemma should not always been seen as something that brings negativity. It is a way to come up with more meaningful realizations.
How far do you see the importance of Client Counselling?
The importance of Client Counselling can be better understood by the quote from Lois McMaster Bujold – "The dead cannot cry out for justice, it is the duty of the living to do so for them". Client counselling is an art that we, as lawyers learn as and when we interact with aggrieved litigants. When an aggrieved person approaches a lawyer and starts narrating their dispute, it is important for a lawyer to identify and segregate the who, what, when, where and simplify the dispute redressal mechanism for the Client.
The Lawyer should listen to the Client without any mind-chatter and give their undivided attention to the Client. A good lawyer, by good counselling will always be able to get the best relief for their Client. Efficiently communicating with the Client is the bread and butter of a lawyer and it is important that the lawyers don't think of the Client as a money-minting machine. While interacting with the Clients, we often have to wear the hats of a psychologist, while being in the shoes of a lawyer. Focus should be upon building connections with the Client, money will follow. Be like Harvey Spector from Suits, care for your Client and settle their disputes – be the best god-damn 'Closer'.
Aarzu, do you believe that somewhere the craze for litigation has been vanishing lately due to job security in corporate?
Yes, I agree with you. Young lawyers don't wish to continue into litigation for two main reasons, first and foremost, litigation is less rewarding in the initial years, not many seniors in the profession give good pay to sustain the expenses. Secondly and most importantly, one has to devote a lot of time in litigation as the incubation time for litigation is more as compared to corporate jobs in the legal fraternity.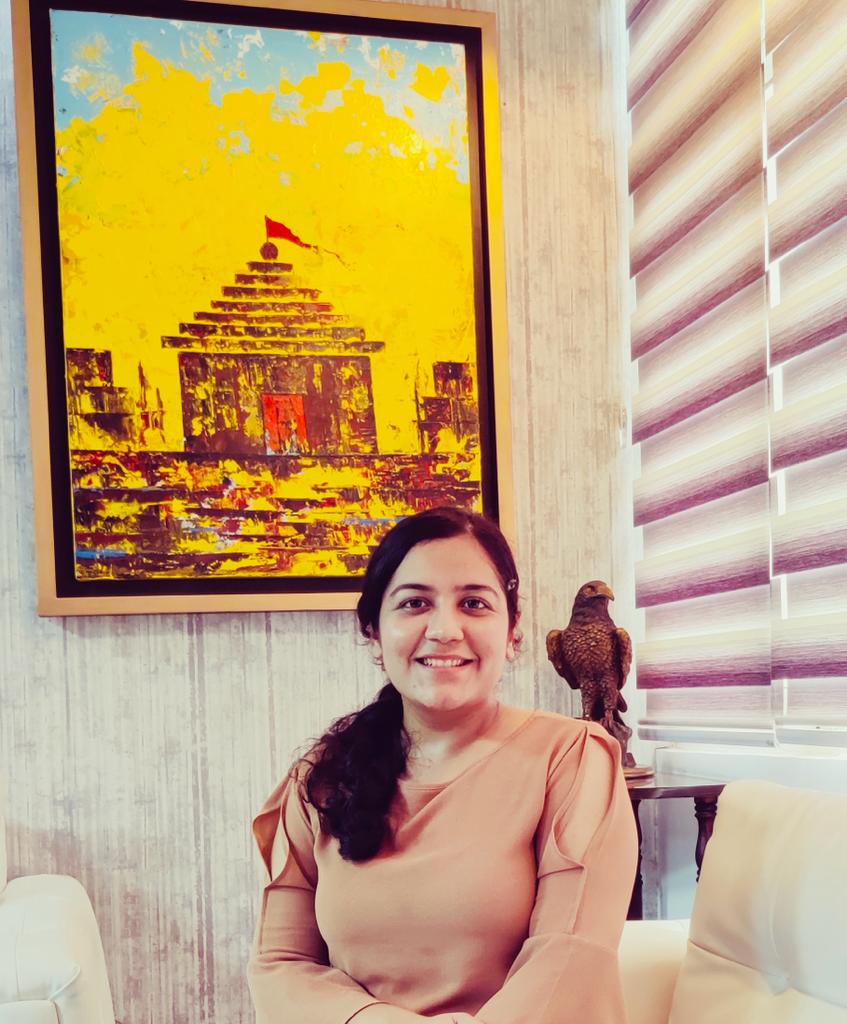 To quote Justice Joseph Story – "the law is a jealous mistress and requires long and constant courtship. It is not to be won by trifling favours, but by lavish homage". Many young lawyers enter into the litigation entirely blinded by the charm of black coat and white collar band. However, the bitter reality is that more than 70% of young lawyers who enter into litigation, filled with confidence either leave or plan to leave litigation. Some of them have genuine responsibilities of family, others who are afraid to burn the midnight oil – leave litigation in peer pressure seeing their fellow friends earn good in corporate. Now, in litigation we are experiencing brain-drain. Hard-working and intelligent lawyers are leaving litigation to enter into the corporate arena.
Our audience knows a little about commercial agreements, also is there a whole bunch of work in that segment, how interesting is that for any corporate lawyer?
Commercial Agreements are fascinating to work in. Drafting of these Agreements commence at the stage when parties are negotiating, if the terms between the parties are not negotiated properly or when there is a grey area, the parties end up knocking the doors of the Courts. One must make the Agreements/ Contracts diligently after understanding the fulcrum of issues between the parties and must always identify the deal breakers.
A good lawyer knows how to draft an air-tight contract, keeping in mind the intent of parties and leaves no grey area in it. One should draft well-articulated Contracts like Louis from Suits. He always captured the imagination and intent of the parties and drafted rock-solid contracts protecting the interest of his Clients .
Between arbitration, contracts and agreements, liasoning, and civil matters, which sector will have more opportunities in coming times for lawyers?
Human conflicts are relentless, so disputes are inescapable. Hence all the sectors will have nearly equal opportunities for lawyers in the coming times. However, the Indian Legal System is well known for delay in adjudication. It is a conventional fact that the Hon'ble Courts are over-burdened with pending cases and it is almost impossible to provide quick and efficient relief to the aggrieved parties, Alternate Dispute Resolution in India is an endeavour made by the legislators to attain the Constitutional Goal of achieving complete justice in India.
In today's era, we can see a constant increase in people resorting to various ways of Alternative Dispute Redressal Mechanism for resolving their disputes amicably. Even the intention of the legislature is to resolve the disputes amongst the parties. At any stage if the Hon'ble Court witnesses a chance of settlement amongst the parties, the matter is referred to any of the alternative ways of dispute redressal mechanisms i.e. Arbitration, Mediation, Conciliation, Negotiation or Judicial Settlement by Lok Adalat for speedy redressal.
In many cases it is even mandatory to refer to any of these alternative ways of dispute redressal mechanisms at the pre litigation stage. For example, Section 12 – A of the Commercial Courts Act envisages a mandatory reference to mediation to attempt to resolve the disputes out of the court before a suit can be instituted. I am of the opinion that Arbitration sector will have more opportunities in the coming times.
Talking about work-life balance, there has been ample amount of discussion on health issues as a lawyer, what do you believe are the best practices to maintain the equilibrium?
I sincerely believe that a good laugh and 7 – hours of sleep is the best practice to maintain the equilibrium. However, people in the legal fraternity have a habit of overworking. Life is all about balance. One should know when to stop. If we keep on working in a monotonous routine, then we would not be able to perform efficiently and effectively in the long run.
Apart from doing regular exercise and maintaining a healthy lifestyle, we need to find a hobby. Our profession is significantly serious in nature, if we don't enjoy the journey, we will not have much good memories to share 5 years down the lane. Mind is the greatest asset for a lawyer and its important that we must find solace in our professional lives. Only then would we be able to enjoy our personal lives and create an actual work-life balance.
Few advices for our young law professionals?
Explore all areas of law before you finally make a judgment call about your niche practice.
Stop thinking about the opinion of the world, it's all in your head and focus upon improving the quality of your work.
It will not be easy. Grab every opportunity that you get. If that opportunity is not given to you, go and ask for it. Do not give up. It will be worth it.

-AARZU KHATTAR
---
Get in touch with Aarzu Khattar-