Abhiraj graduated from NLIU, Bhopal, in 2009. Soon after, he joined the Mumbai Office of Khaitan & Co. While with Khaitan, Abhiraj worked on diverse client matters, on domestic and cross‐border mergers and acquisitions, private equity and business transfers. Abhiraj advised many domestic and international clients, on entry options in India and assisted them in setting up businesses in India by advising them on key structuring issues with respect to Indian law including foreign exchange regulations in India. He is currently sole proprietor at his independent venture, Abhiraj Krishna Associates, which aims to provide participative and facilitative legal solutions to business eco-systems in India.
In this interview we speak to him about:
His time at NLIU
His experience at Khaitan & Co.
Venturing into independent practice
How would you like to introduce yourself to our readers?
My professional credentials aside, on an aspirational note, I would always like to be introduced as a lawyer with solutions. And as a business facilitator and somebody who takes the stress out of the legal practice but not seriousness.
Give us a brief overview of your NLIU experience
The NLIU experience is fundamental to the development of my overall personality. Law school years are the foundation blocks and so this experience would always remain precious for me. At the cost of sounding a little grandfatherly, I would like to emphasise that law school experience is far more than just legal learning. This is the time for you to involve and engage with the argumentative and reflective side of you. It is this that you carry forward in your life.
One thing that was distinct at NLIU during our time there was that things were not always easy. The institution was still in its evolutionary stages (from both infrastructure and public perception perspective). Since we knew that things were not always easy to get, we always had the zeal to go that extra mile and we learnt how to wait. The relationships we built then, we carry with pride till today. I am not talking about only my wife, Aditi (who was my batch mate in law school), but also our faculty, office staff, helpers everyone. The immense diversity in terms of social and cultural background of students at NLIU instilled in us acceptance for all. And the ability to hear, understand and appreciate other perspectives. These are real learnings.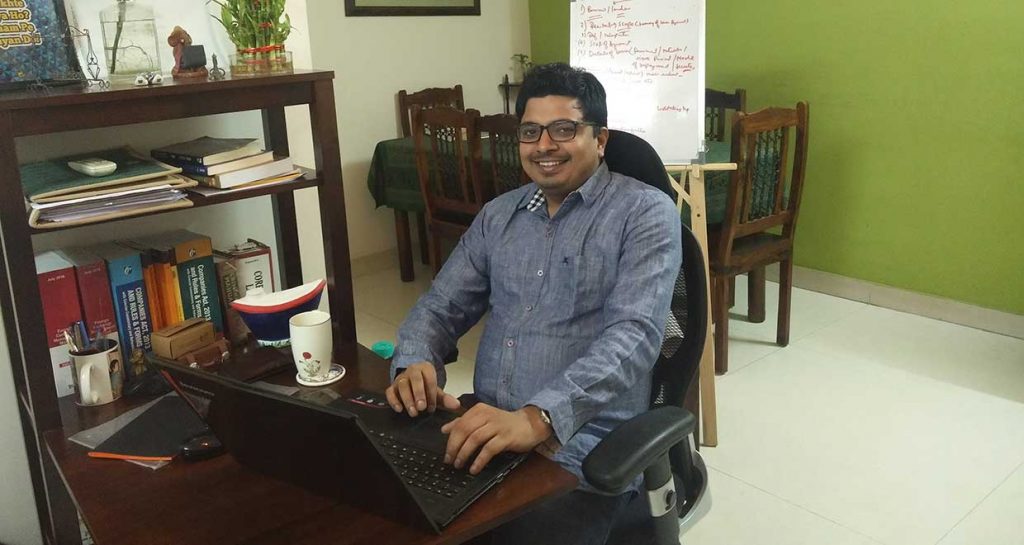 What are the subjects that you took particular interest in during your law school days?
I have always been the type to be interested in philosophy courses. I was one of those in law school who was often caught reading Kafka, the one who was often told by everyone to stop the gyaan! No wonder then that I have many nicknames around that. So, yes, I had a keen interest in courses that reflected on the philosophy of law like the courses in English (that was more Law and Literature Course), sociology of law, jurisprudence, etc.
To be honest, these fundamental courses have gone a long way even in developing my practice of corporate law. The methodology of analysis learnt through these humanities courses lay the foundation of going beyond the book. I think this is absolutely critical when you want to expand your practice.
What kind of internships did you undertake during your student years?
I have interned at a variety of places, State Human Rights Commissions, SEBI, Khaitan & Co, Talwar Thakore & Associates, district courts and High Courts. I don't think there is any strategy for internships. However, in my view, five years at law school with approximately ten months of internship is a great time to peep into various practice areas. The best part about legal education is that it opens a whole set of career opportunities. The more you explore the better it is. It is important that you love what you do and it's difficult to find real love in the first shot. So keep exploring. However, it is still recommended, especially if you are purely applying for jobs through campus or otherwise, that by the start of fourth year you start focusing on internships in the area that you want to work on.
In your opinion, what are the law school centric activities that you would recommend as necessary experiences for every law student?
Anything and everything that you are interested in. I am too small to comment on the requirements of being a successful advocate. We all are students and will always so remain. There is so much to learn and explore. I am of the view that this "balanced CV" issue is overhyped. In this profession, you are as good as your last deliverable. So, you would actually not carry your grades, moot-court certificate, or papers anywhere. What you can carry is your learning from them. Having said that, you have to justify your law school stay to your perspective employer. Not doing anything may not be the best option if you're looking for a job.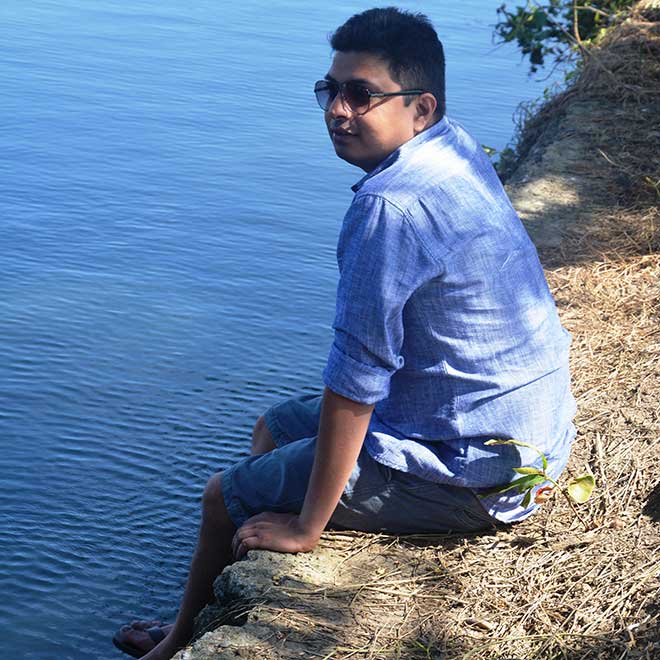 Growing up, did you have a mentor?
I have received so much guidance from so many people that it is difficult to single out names. But yes, my mother is my constant source of inspiration. My wife, Aditi, is my biggest critique and a pillar of strength. Life is a beautiful gift and legal knowledge is a very effective tool in adding to not only your beauty (through hard-earned money) but also for really creating a positive impact in your client's business and/or life. This realisation itself is a very positive and inspiring thought.
What does it take to make the cut and land a Tier-I job?
(Abhiraj had previously worked with Khaitan & Co., one of the most sought after firms for placements by students, as a Senior Associate.)
For one, I was amongst the top students (in terms of grades) and had previously interned with KCO. However, ours was a very difficult time in the wake of recession (2008-2009), so it was a lot of divine grace in my case. Law firms today are looking for aptitude and attitude. At times, where we are already discussing artificial intelligence, conventional ways of looking at legal practice of only having certain CGPA/ papers is slowly becoming redundant.
How significant is Grade Point Average with respect to recruitment at Tier-I firms?
This is a first indicator of a student's seriousness, so it is relevant. The first level filter. Grades do not show how intelligent you are but it is a good indicator of how diligent you are. So, it is important to have good grades but that number/rank race is irrelevant.
What or who motivated you to take the leap of faith to found your own consultancy firm?
It was an individual phase-wise evolution. Whatever legal practice I have is from my learning at KCO. However, there came a time where I decided that it is time for me to move and concentrate on the areas of law that I am passionate about. I still get a lot of guidance from my seniors at KCO. My father (who was a law professor himself) used to tell me always that in legal practice, if you do not have confidence of earning your bread and butter from independent practice, then don't expect a law firm to give you a job. They will require you to earn at least four parts so that you can take one part for yourself.
AKA just happened. Really, I did not think this through then and I am fairly instinctive about this even now. I am fortunate that corporate leaders and institutions have shown faith in my work. I just endeavour to deliver to the best of my ability. This is a long journey. But it is fulfilling and I am enjoying it. This is all what matters now.

Do you provide internships at your office?
Yes. We do have a comprehensive intern guidance program. We are open to both in-office and remote working arrangements. We have commenced recruitment and are primarily looking for freshers. The quality we seek is appreciation and eagerness for learning; don't say no to any work. Since we are not receiving huge amount of applications at the moment, we really don't need to apply the grade filter
What does your regular working day at AKA look like?
To be honest, a typical day is as busy as any corporate firm. Multiple matters are underway at any given point in time. However, we try to keep it as stress free as possible. Removing unnecessary formality in the way of our functioning, we have a relaxed work culture. We do a lot of regulatory structuring / start up advisory so there are lots and lots of discussions. Challenging new developments present themselves every day.
If given an opportunity, what would you do differently in your career journey up to this point?
Nothing. The only blunder one can do is to believe that there can be any blunder in career. It is an evolution. There is always a U turn, few miles away. Don't restrict yourself in any stereotyped images. Experience, explore, then firm up your mind.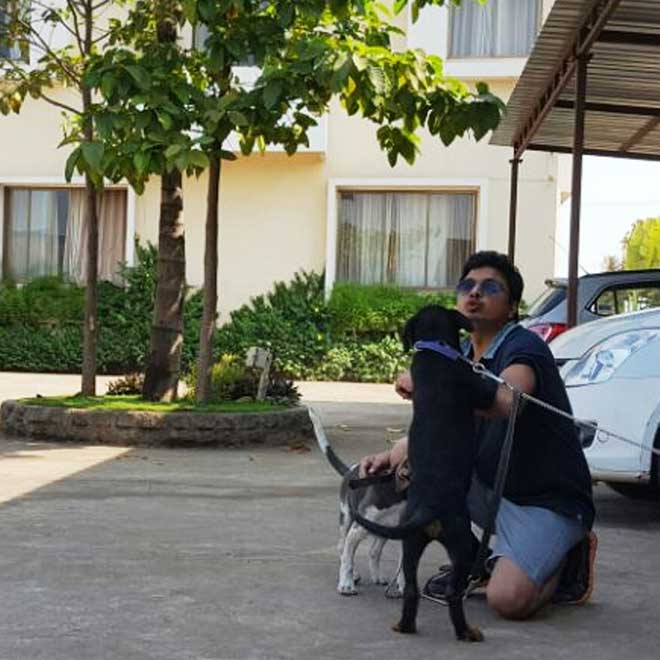 Is there any other suggestion you would like to give to our budding lawyers?
The legal profession is a very demanding one. You have to enjoy this journey to sustain. While money is a good reason to choose corporate law, it is not good enough to sustain your practice of law. Find your own path. Try opening a PPF account as soon as possible-patience, perseverance, and faith. This account is helping me realise my dreams. It may also be helpful for you.