Rupesh Mishra graduated in law from National Law Institute University, Bhopal, in 2007. After a successful stint of approximately seven years at Khaitan & Co., he joined Everstone Capital, a South East Asia focused private equity fund and presently works as Asst. Vice President – Legal (Private Equity) at their Bangalore offices. He focuses his expertise on private equity and venture capital investment, joint ventures, mergers and acquisitions, strategic alliances, foreign investment laws, and general corporate law advisory work.
In this interview we speak to him about:
His time at NLIU
Working at Khaitan & Co.
His experience thus far
How would you like to introduce yourself to our readers?
First and foremost, I would like to thank SuperLawyer for this interview. By way of introduction, I was born and raised in Rewa, Madhya Pradesh, a district town better known for white tigers. In my free time, I like to spend most of it playing with my one-year-old daughter, Miraya, helping my wife with her ventures, and reading fiction.
Tell us a bit about your time as an undergraduate at National Law Institute University, Bhopal.
It is indeed a great privilege to attend an NLU. Law school was a massive platform for me both in terms of personality development as well as career opportunities. During the five years, I had the good fortune of reading and understanding law and literature, I met some brilliant minds and inspiring characters, and made some friends for life. Overall, law school was full of fun, friends, aspirations, hard work and, of course, a race to score grades.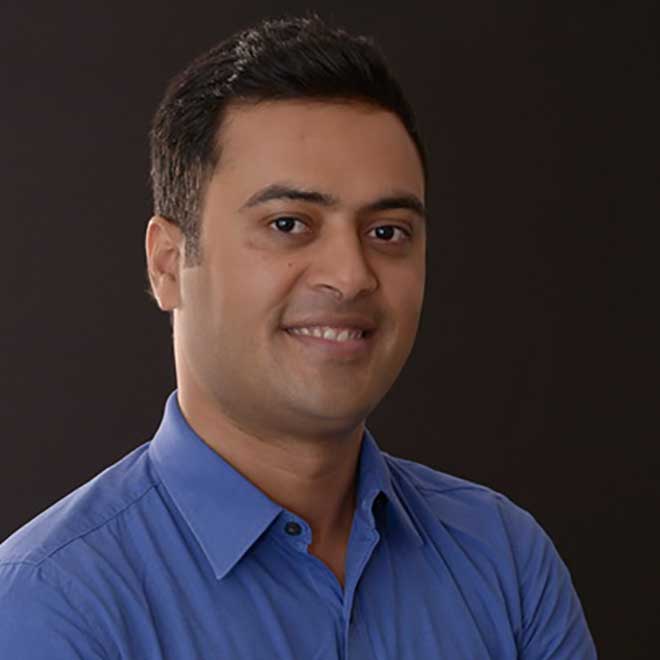 Did you take part in co-curricular activities while in college?
(Rupesh has represented his law school at the Philip C. Jessup International Law Moot Court Competition.)
I used to play volleyball, did a few plays, participated in moot courts and essay competitions and wrote a few articles. However, I feel that I could have done much more than this. Co-curricular activities are a medium to express various traits of your personality. It also helps in learning team work, coordination, management, organising skills, etc.
The Philip C. Jessup International Law Moot Court Competition was probably the biggest event of my law school life. It was the first and only time I participated in a moot court competition. I would like to offer my sincere gratitude to the two speakers of my team who preferred me as their researcher. I think we were a remarkable team. We were really thrilled after qualifying for the international round particularly because it was the first time our university qualified for the international round of Philip C. Jessup International Law Moot Court Competition. The feeling of representing our nation and university on an international platform was incredible.
The entire process was enriching. It was amazing to witness law students from around the world approaching the same problem in various different ways with their unique style of arguing. It was a great confidence booster for me. It also helped in refining my research and analytical skills which have always been noticed and appreciated throughout my professional career.
What were your areas of interest during your legal education?
During the law graduation course, I was more inclined to substantive laws than procedural laws. Contract law, constitutional law, corporate laws, public international law, IPC were my favourites. I developed an inclination for corporate laws in the last two years of the course when I was sure that I will pursue a career in corporate laws.
What are the causes you feel strongly about?
I feel strongly about wildlife and nature. I believe that it is our duty to preserve them for the future generations. I am associated with a few NGOs which support these causes.
What advice would you give students in avoiding a decision paralysis?
I am always in favour of more education. It is always a plus to your personality and legal acumen. If one has the time and resources, he/she should definitely pursue higher studies without comparing its utility and returns in monetary terms. In my view, going for further education after four to five years of work experience is a better choice.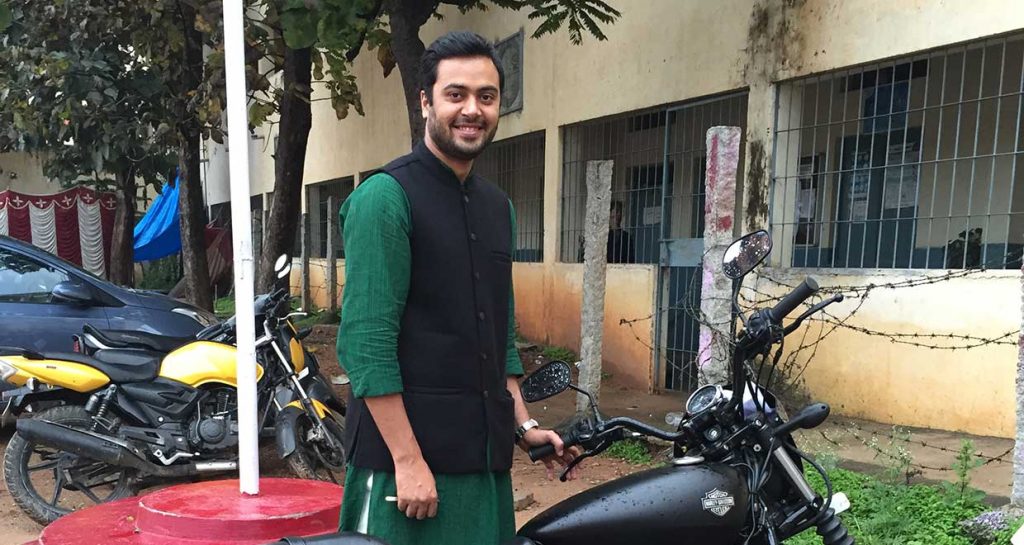 From a law student to a lawyer, how will you describe the transition?
Transition from a law student to a lawyer is a gradual process, not an event. It is about responsibility, accountability, coordination, professional conduct, discipline, etc., which you learn over a period of time. Due to the guidance and support of people with whom I worked during my initial professional life, it was quite a smooth transition for me. According to me, perseverance, hard work and discipline are the keys to success.
Could you please share with us your early professional experiences at Khaitan & Co?
At Khaitan & Co. my core area of practice was M&A and general corporate advisory. I also worked extensively in the areas of education law, NBFCs and real estate laws. I feel fortunate to be picked up by Khaitan & Co. on day zero of campus placement. In 2007 when I joined Khaitan & Co., it was not as big as it is today. There were a handful of lawyers in M&A and the general corporate team. I had the great privilege of directly working with the managing partner as well as other senior partners of the firm. This helped me immensely in terms of exposure, client management, time management, quality of deliverables, etc. The overall experience with Khaitan & Co was enriching. It laid a strong foundation for my professional career going forward.
After seven years at the firm, what I can say for sure is that there is no short cut for success; you should keep working towards your goals every day, and over a period of time you will definitely see favourable results.
What prompted you to take up a position at the Everstone Capital?
I was always fascinated by the position of a General Counsel, the kind of respect they command inside and outside the organization, their business acumen, their practical and holistic approach towards any legal issue and tremendous risk assessment ability.
After leaving Khaitan & Co. in April 2014 and shifting base to Bangalore due to personal reasons, I came across this opening at Everstone and decided to go for it. I was particularly impressed with the job profile (mainly the private equity related work, which I enjoyed doing in the law firm as well) and the unique opportunity to get a first-hand experience of private equity business. Today, after working at Everstone for more than two and half fruitful and successful years, I can say that I am a better 'business' lawyer. I am glad I took the right decision at the right time! Everstone has a very strong in-house legal and secretarial team. My role as an in-house lawyer is professionally very different than an associate's role in a law firm. My role is more about risk management and enabling the business to maximize opportunities within its risk appetite. As in-house counsel, I have to move beyond the narrow technician tag and be a proactive and trustworthy partner rather than someone who is reactive and deals with a problem when they arise. Also, there is a great sense of partnership at Everstone—where all functions support each other extensively—as well as support Everstone's partners such as its portfolio firms and its advisers.
Right from the non-disclosure agreement and term sheet stage, I am actively involved in drafting and negotiation of definitive documents, monitoring the transaction and implementing the process and systems to achieve the desired outcome in light of my knowledge and understanding of the "bigger picture" of the company's operations, in coordination with my very smart colleagues and inspirational seniors. Further, I am also responsible for coordinating with and managing multiple work streams such as bankers, legal counsels, tax advisors, internal investment team, finance team, secretarial compliance, etc. This is an exciting experience and allows for great learning. I also help the portfolio companies with legal advice or documentation from time to time as and when required.
Could you share with us the process you adopt from choosing a research question to writing the article?
I prefer to write about contemporary issues. There are a couple of processes through which I choose a topic. Firstly, if I have to deal with any peculiar issue as part of any transaction or otherwise, I like to share my research and learning about that issue in the form of an article. Secondly, if there is a new legal development which may have a significant impact on my practice area, I like to share my thoughts about that as well. After selection of the topic, I think about the readers who will be interested in that subject matter. Depending upon the category of readers, I decide the scope, content, and language of the article. Once these things are sorted out and I have a synopsis ready, I start working on the content of the article. For that, I do extensive research and speak to experts to get their practical inputs. Once the first draft of the article is ready, I share it with at least one subject matter expert and someone from the target readers' community for proof reading and inputs.
What does a typical working day look like for you?
There is nothing like a typical working day, every day in office is different. The beauty of private equity is that no shortage of action, especially at an active and highly professional firm like Everstone. There will always be something exciting happening either in the form of potential investments, live deals, exits or portfolio management. A regular working day will involve discussion with business folks on new investments, live deals and exits opportunities, working on NDAs, LOIs, terms sheets, transaction documents and some advisory work for portfolio companies. Further, given that in a private equity firm you are surrounded by many investment professionals, I spend a lot of time discussing and understanding business and market related matters on a daily basis. This helps in honing my commercial and business acumen and the investing professionals at Everstone have a great depth of experience and are very supportive.
Did you have a mentor or guide during the formative years of your career?
Yes, I had a few mentors during the different phases of my career. It was a mix of senior folks in the law firm, friends from law school and close family members. In my view, it is vital to have someone around with whom you can share your doubts or problems and who can guide you towards the right path. Having said that, one should not expect that someone else will steer your boat away from troubled waters. That is something you yourself have to do. A mentor or guide can help you with developing the right perspective and a balanced approach to various things but at the end of the day, you have to execute and implement those learnings.
Where would you like your career to take you five years down the line?
Five years is a long time and it is difficult to predict anything right now. I am extremely satisfied with wherever I am and what I am doing presently. I wish to continue this momentum and keep discharging my responsibilities with utmost enthusiasm and excellence. In terms of career goals, as an in-house counsel, I am particularly looking forward to enhancing my domain knowledge and acquiring the right skill set to manage and resolve disputes. Further, I look forward to developing expertise in the domain of new laws relating to food products, pharmaceuticals, e-commerce, payment systems and taxation.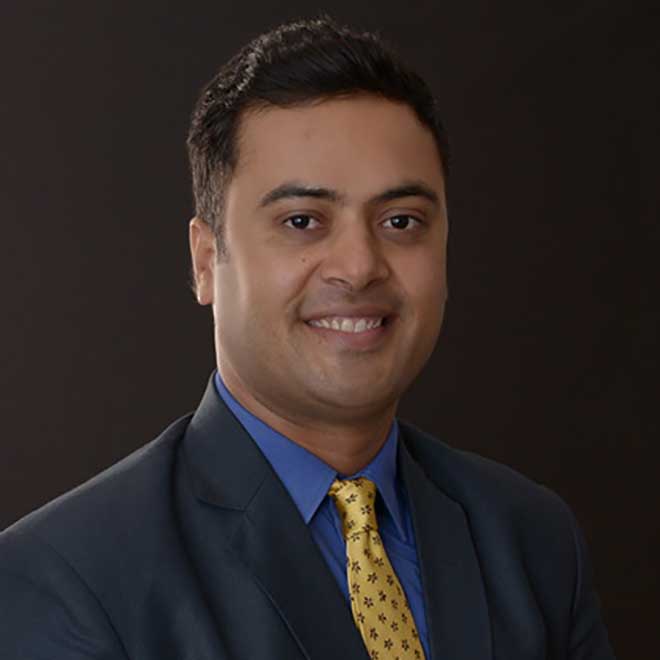 Given the dynamic nature of the field you practice in, how do you keep yourself updated about the latest developments in the law?
I religiously read at least one business newspaper every day to keep myself updated with current affairs. Apart from that, I read newsletters circulated by the Big Four firms and certain law firms on important legal developments. I also visit websites of key regulatory bodies such as SEBI, RBI, DIPP, FSSAI on a weekly basis to track any new circulars/notifications. Further, I read the IPO prospectus filed by the companies with SEBI in detail to understand different sectors and regulatory environments relevant to that sector.
Do you observe a paradigm shift in the demand for In-house counsels with large companies beefing their in-house legal teams?
Over the last ten to fifteen years most corporates and financial institutions have come to realize the benefits of having a dedicated legal team and now we see teams of more than just a General Counsel, with many hiring specialist lawyers with niche skills. Today, there is a trend to do more internally than externally. This trend is underpinned by proven cost savings and growth in complexity and risk in modern business models and industry-specific regulations which often need a lot of practical experience to deal with. Often the best response is to have expert lawyers in-house.
Although the internal legal teams continue to expand due to solid demand for in-house counsels with five to eight years' post-qualification experience, I believe that there is still room for growth. A lot of large companies still have just one or two lawyers and people still do not know the value that a good in-house legal department can bring because they just go to lawyers when they have a problem and do not have coherent internal processes and procedures to stop them getting into problems. I do hope that there will be an improvement in demand and supply of in-house lawyers. Everstone is one company that really understands the importance of in-house counsels and put them to very good use.
What would be your advice to current students aspiring to be an in-house counsel and why?
Contrary to the general perception, being an in-house counsel is no less challenging than being a lawyer in a law firm. Start with being a great lawyer, and then develop the other skills that may prove essential to your career choice. In-house counsel can be a great stepping stone for those who want to be further integrated into the management of an organization. Just like law firms, in-house counsel departments vary significantly in terms of their size, resources, work-life balance and a variety of work. Based on my limited experience in each role, I have found that both positions provided me with tremendous learning opportunities and helped me develop different sets of skills that are applicable to the practice of law, whether it is at a firm or in-house. In short, as with any career decision, there are always advantages and disadvantages. The decision to move to an in-house role is certainly not for everyone and depends on each individual's personal preferences and career goals. For me, joining Everstone as part of their in-house counsel team was a great step and learning opportunity. Moreover, the opportunities in in-house or in private practice vary significantly and exist across a spectrum rather than as two discrete options. At the end of the day, finding the perfect job is as much of an exercise of introspection as it is an external search.
Is there any other suggestion you would like to give to our budding lawyers and corporate law enthusiasts?
Dream big and dare to achieve it. Corporate law practice is not rocket science. Anyone with strong domain knowledge and decent drafting and persuasive skills can do really well. Be original and never lose your identity in the process. Do not let failure go to your heart and do not let success go to your head. Have fun and enjoy every bit of the journey.