Sarvesh Saluja graduated in law from Vivekananda Institute of Professional Studies affiliated to Guru Gobind Singh Indraprastha University, in 2008. He then went on to pursue his Masters from Kurukshetra University and holds a Post Graduate Certificate in Cyber Laws from Indira Gandhi National Open University. After successful stints at The Practice, ibibo Group, PAV Law Associates, BT Telecommunications, Khaitan & Co., and Accenture, he is currently Senior Associate at Trilegal, where his role entails advising on various aspects of telecommunication, broadcasting and information technology regulations like interpretation of terms of various telecom licenses like UASL, UL, Audiotex License, OSP Guidelines, uplinking and downlinking guidelines, M&A Guidelines, spectrum trading and sharing guidelines, IT Act etc.
In this interview we speak to him about:
His expertise in media, telecom, and technology law
The importance of pursuing an LL.M
His experience thus far
How would you like to introduce yourself to our readers?
On the professional front, I am a corporate lawyer specializing in Telecom, Media and Technology matters. On the personal front, I am a sports junkie. I follow most sports and try to take out time for some sports like cricket which are very close to my heart.
Did you feel like not being from an NLU was a disadvantage in any way?
Nostalgia kicks in when I think about law school days. They were an eclectic mix of varied influences and activities. Activities in law school comprised moots, paper submissions in addition to the usual classes and the most important of all, college banter. I think the diverse activities and influences shape your personality in addition to your professional skills. Personally, I did not face any discrimination because of the lack of NLU tag. Most law firms judge you based on the work done. Having said that, having the tag of a prestigious institution comes with its advantages but one has to follow up with good work to actually build on the advantage.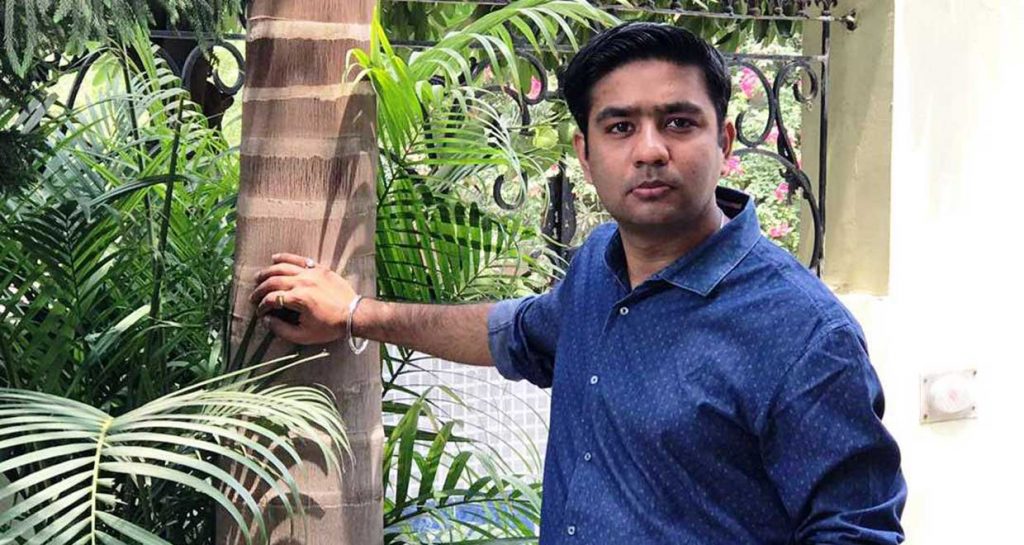 What were the activities, academic or otherwise, that you undertook in your law school days which in your opinion have shaped you and your career?
I was an active participant in various moot courts organised by our college. Also, we had a regular system of court visits. I think the court visits and the moot courts got me acquainted with the level of persistence required in the profession.
What kind of internships did you engage in during your student years?
My internships were a heady mix of court practice and corporate law firms. I think the initial internships were more about finding out the fields which excited me and the later ones were about trying to gain a perspective on the work and tasks to be performed. I think all my internships gave me a perspective about various facets of law. I feel that the experiences gained at various internships lay down the foundation on which an individual can shape up the career.
Are LL.Ms absolutely necessary for a career in law?
I do not think that LL.Ms are an incumbent for a career in law unless one is looking to go towards academics. An LL.M program requires you to delve deeper into the areas of law one chooses. So in effect, one gets to do a lot of work and research on the chosen topics. Also, one gets to interact with a variety of people and gain perspectives which enhance the networking skills.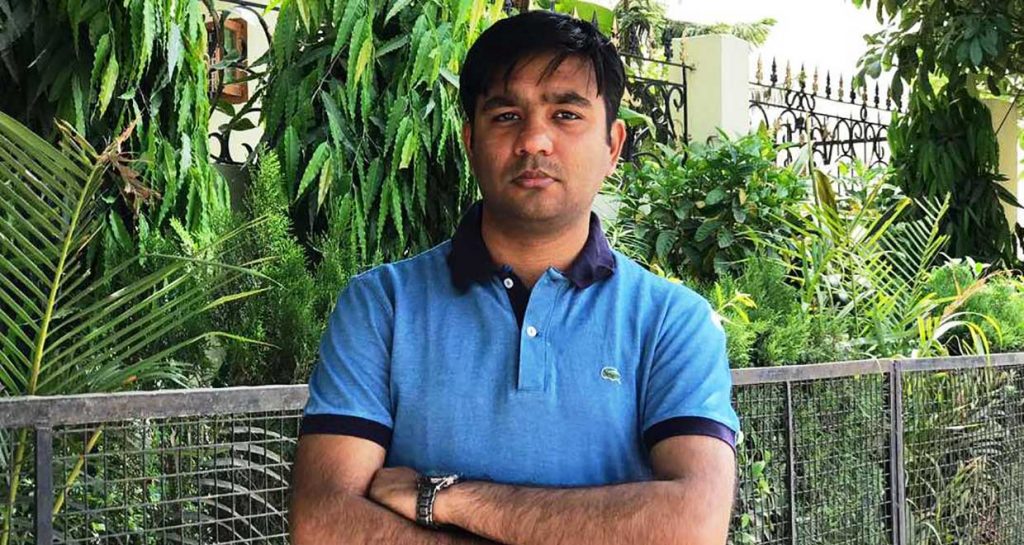 What in your opinion are the factors to be taken into account by a student while choosing a field to specialize in?
I feel that specialization comes in much later. A student should try to gain experience in at least the basics of law before going in for a specialization. One should take into account, I think, one's aptitude and strengths. Also, one should also be very careful about the anxiety to jump into a specialization very early in career as the basics are something which cannot be ignored.
Could you give us some insights on working with a tier-I firm like Khaitan & Co.?
Khaitan is a truly professional law firm in every sense of the word. Khaitan gave utmost emphasis on looking for pragmatic solutions for clients and building a relationship on the basis of good work. I think the work culture and timings in most Tier-I firms revolve around the requirements of the clients. However, in terms of mentorship and colleagues, I think I was fortunate enough to work with some exceptional mentors and colleagues in Khaitan.
What should the CV of a student aspiring to land a corporate job look like?
A student should try to build in ample internship experience in corporate law firms/ corporates to land a good corporate job. Having said that, other activities like moot courts, court visits and being part of various committees carried out in college also count and one should build up an impressive array of activities to be put in a CV.
I am a firm believer in the notion that during the formative years one should try to get into as many varied internships as possible. Also one should interact with the professionals in the field to gain perspective about the work and understand the finer nuances of the profession.
How do you say interns should go about their work at a firm like Khaitan & Co., so as to get noticed in a positive way in the limited time they have?
Due to heightened competition for slots in Tier-I firms like Khaitan and Trilegal, an intern has to be really pro-active. The earlier measure of just performing the given tasks has been upgraded and now the emphasis is on the analytical capabilities, smart work and ability for value add. I think these factors would help interns get noticed in a positive manner.
Tell us about your current work profile with Trilegal.
My current work profile in Trilegal is a mixture of the general corporate and TMT work wherein I am involved in both transactional work and regulator advisory. A typical day starts much before reaching the office when I read the e-mails and make plans for the work to be done. The timings hover depending on the requirements of the clients. A typical day would involve drafting, internal discussions and research on various aspects.
What is your message to our readers?
As a parting message, I would like to quote Justice Joseph Story who said, "The law is a jealous mistress and requires a long and constant courtship. It is not to be won by trifling favors, but by lavish homage."
In the present context, I believe this quote has become even more relevant and would go to the extent of saying that it is not only the lavish homage which is required but a lavish and consistent intellectual homage which is required to win it over.