Abir Dey is a graduate from Symbiosis International University, Pune, batch of 2006. He is currently working at Cyril Amarchand Mangaldas, Mumbai, as part of the Project Finance team. His core strengths are in Project Finance, Projects and Infrastructure, Banking and Finance and Corporate Advisory matters. In his legal experience, spanning more than a decade, he has structured,negotiated and drafted financing and security documents, ECB facility agreements, debenture and bond documents, master restructuring agreements, investment agreements, EPC contracts, concession agreements and various project documents, opinions, memos and notes for banks and financial institutions across sectors such as power, transmission, road, port, oil & gas, renewable energy, IT, telecommunication, real estate, and hospitality. He has also conducted diligence on corporate structure, regulatory approval and project documents for various projects.
In this interview he speaks to us about:
His time in Symbiosis Law School
Being a university level topper, and its benefits
His experience in litigation and corporate law
How did you decide to become a lawyer?
I am one of the fortunate individuals who come from a family of lawyers and therefore Law was something apparent to me since I was in school. If not the legal profession then I guess I would have ended up in the hospitality industry as my other interests revolve around travel and food.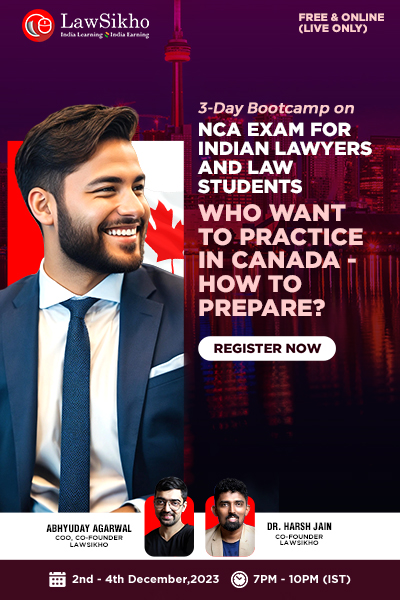 Tell us about your college life.
I joined Symbiosis Law College in 2001, leaving my hometown for the first time after completing school. It was tough to get accustomed to the new environment. It took me some time to make new friends. SLC, back then, used to be located at Senapati Bapat Road in a smaller campus, with no hostel facilities. I used to share a small apartment with two of my batchmates near college. During my SLC days I had a blast, the city which at that point was just started growing, and had the typical charm of a small town and a city with lots and lots of students, roaming around. The lack of hostels meant we weren't ragged much, but then it also took time to build a rapport with the seniors, which was possibly only during moot courts and seminars. Coming back to my professional choices, had I carried on in Kolkata, chances are I would have ended up being a litigator, much like other lawyers in my family. My stay at SLC has given me the strength to live without family and also provided me with a huge network of seniors and friends who have played an important role in my career progress.
What are the subjects that interested you in law school?
I used to like Constitution and Administrative Laws. Internships were very tough to get those days and our placement cell had just been formed. Therefore whatever internships I got with the help of seniors and batchmates I took those opportunities. Most of the time I did research work as intern and involvement in transaction was very less. I have done internships in Delhi, Mumbai and Bangalore and was fortunate to have interacted with different people and cultures.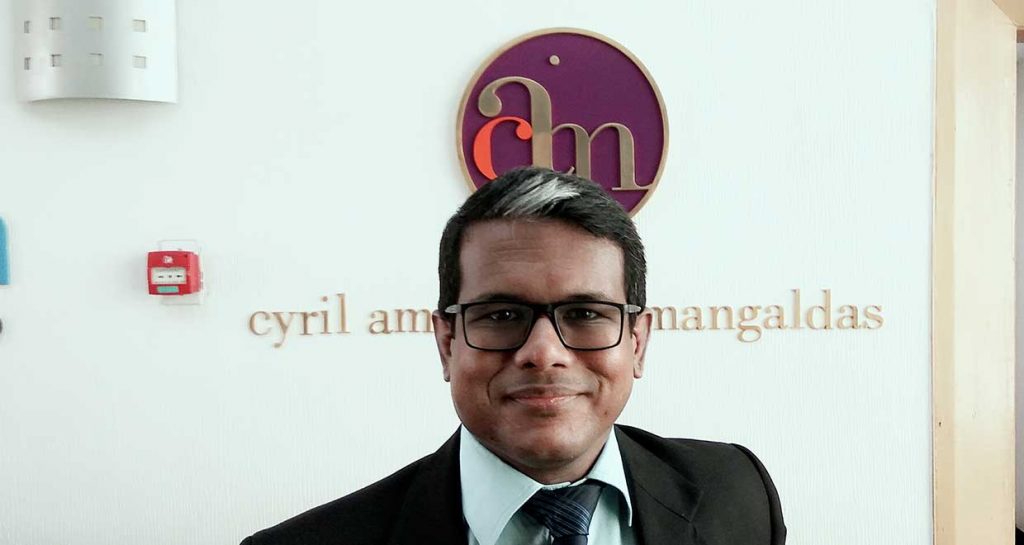 How important are academic credentials in becoming a successful lawyer?
(Abir topped his batch at Symbiosis and during his diploma from Bharathi Vidhyapeeth University, Pune.)
While my first rank did help me land a good job, I think what matters more eventually is an analytical bent of mind. I have seen many good advocates, some of them are my peers doing very well in their career but they hardly used to attend classes and pass their exams reading Jhabvala notes. On a personal note, I had never been taught project finance in college and acquired this skill at the workplace. Therefore, in my view, to be a good lawyer it's not only important to have very good academic credentials but also the sector specific working knowledge.
How did you manage your time and prioritize in excelling at academics and other activities at college?
Self discipline in any stage of life is important. But it is essentially to each his or her own. I used to plan my work schedule and would tend to focus more over the important chapters to have a better understanding of the law, rather than mugging up the entire syllabus. The fact that I used to focus on specific areas of the curriculum also meant that I had time to pursue my other passions while being in college.
What were the challenges and learning opportunities that you were faced with during your first year as a young lawyer?
I got a pre­placement offer from Wockhardt. I was confused between a career in litigation and corporate law. However, I accepted their offer in their Mumbai corporate office. It was quite challenging for a new comer in a big city to start a career without any support of family and friends. Also it was tough to get accustomed to an office working environment coming out of college, following a specific dress code and dealing with a new set of people outside your friend circle.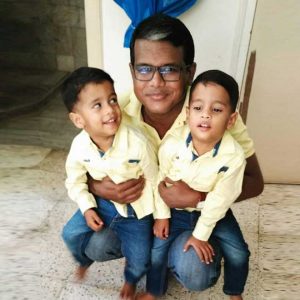 Having worked on both corporate and litigation matters in your career, how do you address the conventional debate between the two as a career choice?
Litigation is a completely different field than corporate practise. I would advise the newcomers to decide their career option based on their interest as well as convenience. To build a career in any field someone needs to be very patient, hard working and focused.
Tell us a bit about your work experience at Wockhardt and India Law Services.
When I joined Wockhardt, that time they were expanding into hospital business. I was involved in various collaboration documentations, due diligence and regulatory compliances. So it was a very good opportunity for me to learn and interact with various professionals from different fields. Thereafter I moved to India Law Services (ILS) and initially I was purely doing general corporate advisory work. With the passage of time I was involved in Project Finance transactions as that was the core practice area of ILS and from then on I got into Project finance related work. ILS at that time was a growing firm and work force was limited and that was the reason junior lawyers were given a lot of responsibilities, including meeting clients and handling majority of the transactional work. I was very fortunate to get involved in very prestigious and complicated transactions. I was also very blessed to get tolerant and accommodating seniors/partners in ILS and that really helped me understand the nuances of Project Finance work.
What does a typical work day look like at Amarchand?
Working at Cyril Amarchand Mangaldas (CAM) is as exhausting as it is satisfying. Clients have a lot of faith in us and that in turn becomes a responsibility for us to deliver quality and solution oriented results. Quarter ends are like T20s matches and delivery has to be in time bound manner with superior quality. Typically huge amount of money is involved in most of the transactions and most of the time the onus is on us for speedy disposal of complicated transactions. It is hard to spend quality time with family during crunch situations, but with time you learn to manage the situations, even if you are away from your desk, with the help of your colleagues and some ingenuity on your part. As I like travelling, I plan things in advance and make sure that there is no conflict during my travel plans. And while we may be stretched for time, while at work, the one good thing about CAM is the fact that they honour scheduled leaves, as long as it's thought through and not disruptive to the system and client commitment.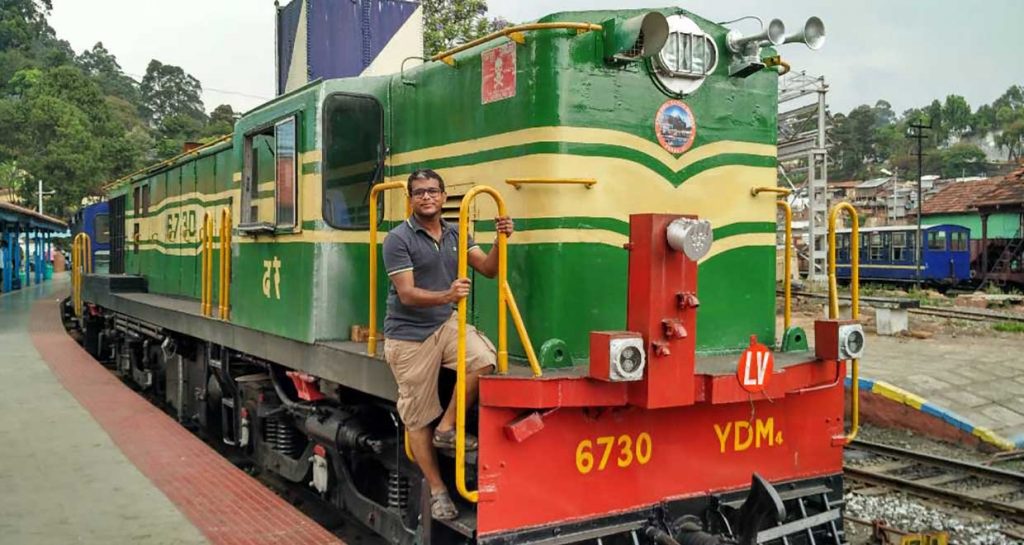 What are the plans for your future?
I generally prefer to have short term goals, and right now, my focus is on working on new statutes and regulations impacting the financing transactions and disputes resolutions.
What parting advice would you like to leave our readers with?
Keep working hard and I believe whoever keeps working hard with a focus mostly succeeds. It doesn't matter what law school you go to or what grades you get, your hard work and sincerity help you. Gain proficiency in the subjects that interest you. Build a brand for yourself. To conclude I will reproduce Harvey Specter's (of Suits fame) quote: "The only time success comes before work is in the dictionary".