V.C. Mathews graduated from Symbiosis Law School, Pune, batch of 2008. After working with R.K. Dewan & Co. as Associate for two years, he went on to pursue his Master's Degree from Queen Mary University of London in Intellectual Property Law. Since then he has worked with IP Gurus and Remfry & Sagar. He is currently working in Delhi as a Senior Associate at Sujata Chaudhri IP Attorneys, where his role entails Trade Mark Filing, assignments, drafting responses, appearing for hearings, preparing legal opinions and portfolio management, Copyright filing and legal advise, Preparing and drafting domain name complaints, Criminal Enforcement, etc. He is also Adjunct Professor at Symbiosis Law School.
In this interview we speak to him about:
His experience in IP Law
His experience in academia
Pursuing his masters in England
Was taking up law always a part of your career plan?
I wasn't very good at Math or Science. So taking up the arts group was the only option. However, at that time, not many schools offered arts in Kerala. Once I got through one of the schools, I had a look at the various options available with a lot of help from my parents and zeroed in on law.
What was your experience at Symbiosis Law School like?
The experience in Symbiosis Law School was holistic. It moulded me as a person and in the way I made some amazing friends in my batch and amongst my seniors who till date I am in touch with and meet often. Sports and Moot courts and client counselling were the activities I was involved with in college.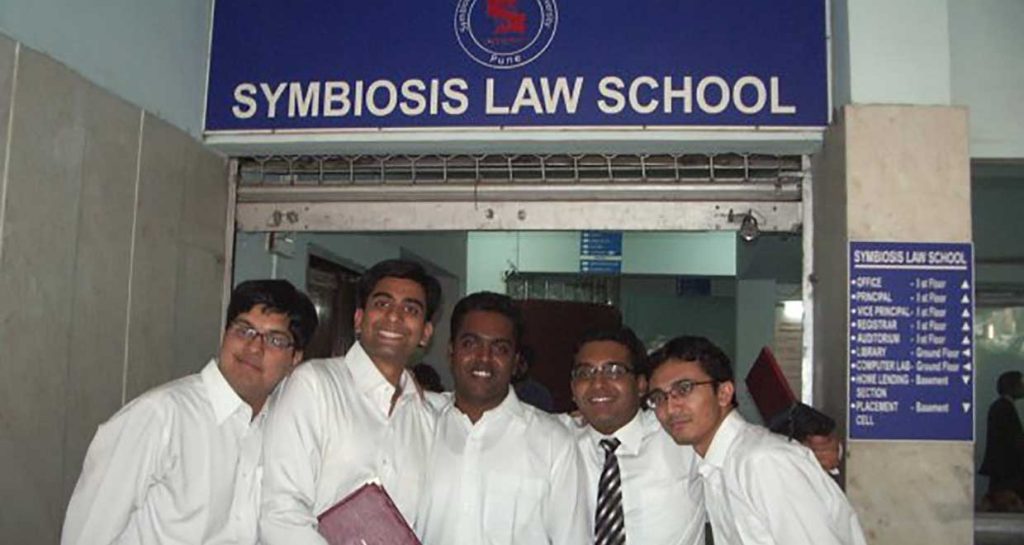 How did you go about developing an interest in Intellectual Property Rights?
During the course of our vacations between semesters I used to intern at law firms and under individual lawyers. One of those internships exposed me to Intellectual Property Rights. I liked the subject but was not sure as to if I wanted to take it up as my area of speciality. To discover the same, I did a further two internships with a firm specializing in this field. At the end of those internships, I realized that this was the area of law that I wanted to specialize in. Not many wanted to go into this field at that time as most wanted to do corporate law and the more common fields.
Can you recall any experiences during college or your internships that have played a key role in shaping you as a lawyer?
Law is a profession where you need to have good relationships with others. If you are specializing in one field having good working relationships with others in others fields of law always helps. To this end, I have a good number of close friends with whom I can rely on and fall back on. They are a source of help both personally and professionally to me. I spent five years of college with them and have spent many more years outside college.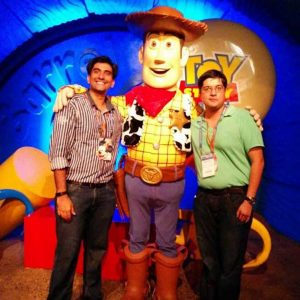 How important is developing the skill of writing according to you?
Writing is a good skill to develop and have. Additionally, it helps you learn about the new topics you write upon. We don't pay a lot of importance to writing and therefore, currently, not many students/practitioners have articles published in the numerous journals/ publications  out there.
There isn't any one way for one to develop their writing skills. The only way to better it is to actually start writing.  Start with blog posts and then write in depth articles for journals and publications.  A good place to start for students is their own college journals.
Tell us about your internship experience.
Working at a law firm is a lot different from what they teach you in college. Internships only gave me a small insight into the world of a full time lawyer. However, when one comes out of college and into a law firm environment, one has to learn and adapt fast. It is a fast paced environment with its own pressures and one must learn how to handle it.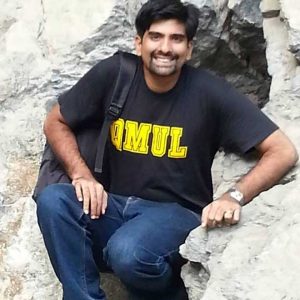 In your opinion how crucial is your first job in determining your career path?
My first job gave me the base to forge ahead. It was tough first year and my second year was not easy either. However, what I learnt in those initial two years still stay with me as it moulded me as a professional.
From your own experiences would you recommend that aspiring LLM candidates work after graduation and then pursue an LLM?
An LLM is one where you actually specialize and go deeper into a subject of law. This must be taken in all seriousness. When I went for my LLM, I found that my batch had an array of people from different countries. But they were all elder to me. In other countries, those who take up masters take it up after a few years of work. This helps them better understand what is being taught as well as the teaching outside India is very unlike how we are taught in colleges here. Therefore, it is always beneficial to work a few years after graduation, figure out what area of law you want to go into and then do a LLM in that field.
Tell us about the nature of your work and your experiences working at IP firms.
(He has worked with Remfry & Co. and presently holds the position of Senior Associate at Sujata Chaudhri IP Attorneys, formerly known as IP Gurus)
On a single day you could handle a lot of matters in an IP firm, each with its own deadlines and complexities. Many of the issues we deal with have real world implications and must be looked at with the larger commercial picture in mind. It is important, therefore, to find a middle ground between the law and the commercial aspect for clients. This offers many challenges. Additionally, IP law in India is still developing which gives rise to lacunae as well as interpretations to legal concepts. As I handle anti-counterfeiting, it has its own difficulties with the police also being involved. Having to work with them is also a challenge.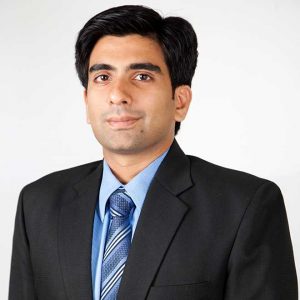 Has academia always been of interest to you?
I am an accidental professor. I never knew I could teach till I was asked to by a former professor. The role is very different from the one that at a law firm, but just as challenging. Being a practitioner helps as my experiences help in holding the attention of the students. Additionally, my classes are more tuned towards the practical teaching of law rather than just the theoretical which has worked with the students.
As a parting note, what advice would you like to leave our readers with, who are mostly budding lawyers?
There are a number of lawyers coming out each year. In such an environment, one has to ensure that he is different to others. Sitting and looking at resumes I look for the one candidate who has something extra to offer. This is a hard thing to do. However, the need of the hour is that one needs to mould himself to be different from the others. Internships, writing of articles, etc. all help in this regard.