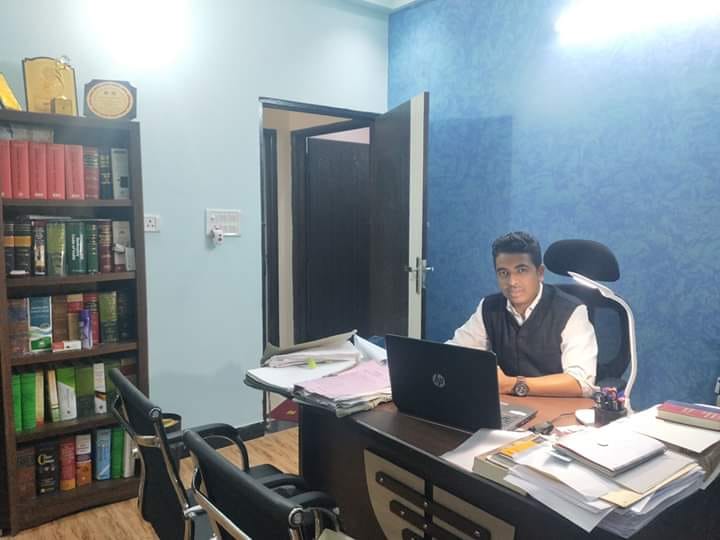 This interview has been published by Isam Kabir and The Super Lawyer team.
Please tell us about your journey towards choosing the legal field. What made you pursue a career in law, given that you were a science student?
Law somehow always intrigued me as a child because of its dynamic and ever-changing nature. As a student, I was always fascinated by dozens of books that lawyers possessed and what they did with all of them. My uncle is a corporate lawyer, and I remember visiting his office once. I was somehow amazed at the setup, his command over the language, and his ability to organize and analyze facts.
My interests as a school student were rooted in Geography, Physics, Mathematics and English. An explorer by nature, I wished to study everything in-depth, so I found formal schooling education very dull.
Law allows you to explore every single day.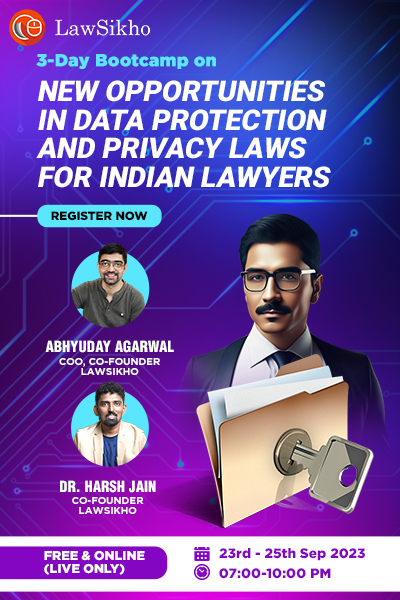 You have pursued multiple internships during law school in different areas of practice. How have these internships shaped your career and choices? What do you believe is the relevance of internships for a law student?
Yes, I am a lawyer today because of my internship experiences. I am fortunate to have gotten an opportunity to pursue 14 different internships ranging from NGOs, Companies, Law Firms, Litigation Lawyers at The Supreme Court, High Courts and Trial Courts and with a Policy Research Centre.
From this vast palate of internships, I decided that litigation and dispute resolution would be my first choice.
Coming to its relevance, I feel that litigation gives you real-world exposure to the subjects that you read in college. One must structure them in such a way so that maximum benefit can be derived out of them. Try to structure your internships around the laws that you read in the preceding semester. My advice would be to keep on experimenting with your internship preferences till you reach your final year.
With your rich experience at both The Supreme Court and the Rajasthan High Court, what key differences have you noticed in the work culture at the courts in Delhi and Rajasthan?
As different as Chalk and Cheese!
I am glad that I got an opportunity to work in both these jurisdictions. For me, I started working at:
Supreme Court on the Government's side for two years, and simultaneously worked in Delhi High Court and other Tribunals.
Learning: Drafting of Special Leave Petition, Registry and filing work at SC, Patience and Perseverance in dealing with Government Officials, Court preparedness and ability to think on your feet.
Rajasthan High Court, Jaipur and Jodhpur (along with frequent visits to the SC) and Trial Courts and Tribunals.
Learning: Command over the Hindi language for Trial Courts, Cross-Examination of Witnesses, Preparing evidence, Understanding the Relevance of Facts at Trial Stage. Appreciation of evidence by Appellate Courts. The difference in the practice of Civil Law, Criminal Law, Service Law and Commercial Law.
Advisory for Startups in Healthcare and E-commerce Space.
Learning: Relevance of understanding a business from a commercial perspective and understanding the needs of a company and its future goals. Most importantly, building a contract and a strategy in sync with the business processes.
Being a founding partner in a law firm and becoming an Advocate-on-Record at the Supreme Court of India.
Learning: Nothing comes easily, and initially, you have to be an all-rounder to establish your enterprise, the importance of team building and leading by example, of fruitful conversations and discussions. Advocate-on-Record is a huge responsibility as it involves diligence and allegiance to your parent court, i.e. The Supreme Court. You are responsible for the cases that are being filed in your name.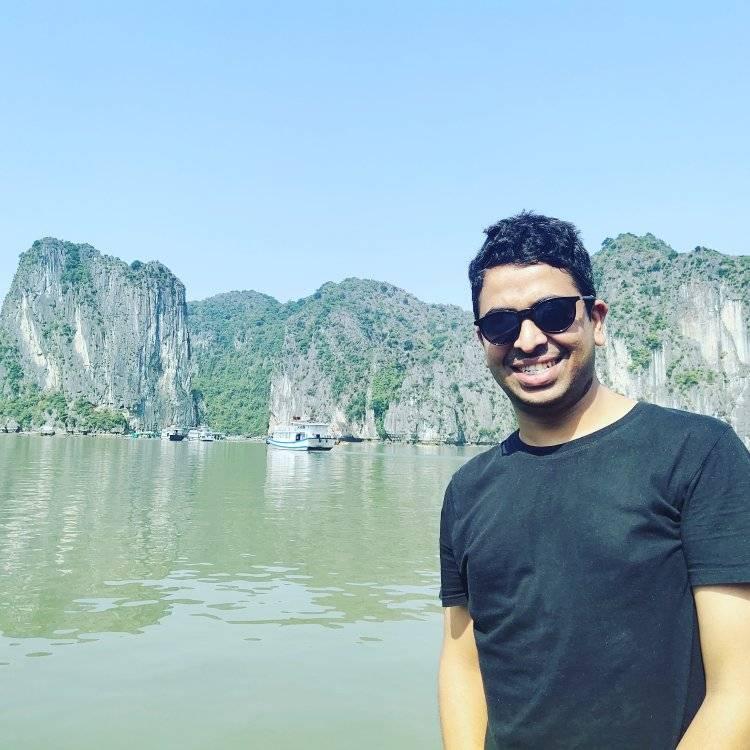 In your opinion, is it better for a fresh graduate to begin their litigation career at the Supreme Court, or is it better to practice at the courts in one's city, considering one would have a well-established network there?
I took a reverse trajectory in the sense that I started from the Supreme Court, then worked at the High Courts and Trial Courts for a while to establish my practice. Today, I am an Advocate-on-Record at the Supreme Court of India. Litigation is a challenging ball game altogether.
Today I would like to break a well-established myth that one should work for 5-7 years with a Senior. I say, don't. Work for 2-3 years at max, identify your area of interest and then go independent. You are then required to catch up with your peers by running around and researching about Courts/Tribunals where there is a vacuum of good lawyers. Go and pursue your area of interest, and in 2-3 years, you will be able to create your space.
Do not limit yourself to your city, instead use your existing connections to the maximum. Start with pro bono work, and slowly build your network.
What inspired you to go independent and start your law firm, J&G Advocates, six years into practice? Please share some details about your firm's areas of expertise?
I have an exciting story to tell for this segment. Like other individuals, I also wanted to set up my firm. Initially, I worked for two years at the Supreme Court of India and realized that until & unless I don't brush up my basics and trial skills, I won't become a complete and competent lawyer. At the Supreme Court, I was fortunate enough to argue some good cases given to me by my seniors, and I learnt a lot.
When we started the firm, my colleague Neha had only 30-40 cases. In 1.5 years, the number rose to 120+ (despite the lockdown) because of our consistency and persistence. We did suffer in the past year, but we just didn't stop working. The sheer independence one gets with his/her firm is unparalleled, even more than Startups (who are majorly investor driven).
Our firm specializes in Commercial Litigation, Dispute Resolution, White Collar Crimes, and Healthcare and Medical Laws.
How has the Diploma in Entrepreneurship Administration and Business Laws from NUJS shaped you as a professional?
Primarily, it sparked my interest in the practice of commercial law and litigation. Secondly, the course structure and lectures are nuanced and help get your basics right.
But, unfortunately, I think that is where they grab the bull by the horn.
How did the pandemic change your approach towards work, and how did it affect your practice or career plans?
To speak the truth, it affected our practice since the pandemic hit when the firm was only six months old. We started our practice on 1st October 2019, and COVID struck us right in March 2020.
As a ray of hope, I cleared my Advocate-on-Record Exam on 23rd March 2020. It opened another avenue for us as our work in the Supreme Court increased.
We also started doing a lot of advisory and non-litigation work to balance our work and compensate for our litigation practice during the lockdown.
You have expressed your compassion for health care laws in interviews as well as on public platforms. How did you develop an interest in such a niche and unexplored area of law, and how do you continue to cultivate your interest in this area?
As a kid, I was always annoyed by Pharmaceuticals' overpricing of drugs and medical equipment. The sufferer is the common man.
While in my initial years of practice, I got a chance to look after a patient's medical negligence. We got a compensation of Rs 5 lakhs for him from the Courts, which piqued my interest in this area of law.
Yet another side of Medical Law, which intrigued me, is Digital Health and its regulation, as I feel that it is the need of the future. But, at the same time, we need to have proper systems to regulate these laws.
I recently launched a course on Medical and Healthcare Laws with Enhelion, which law students can pursue to get an idea of the sectoral regulations.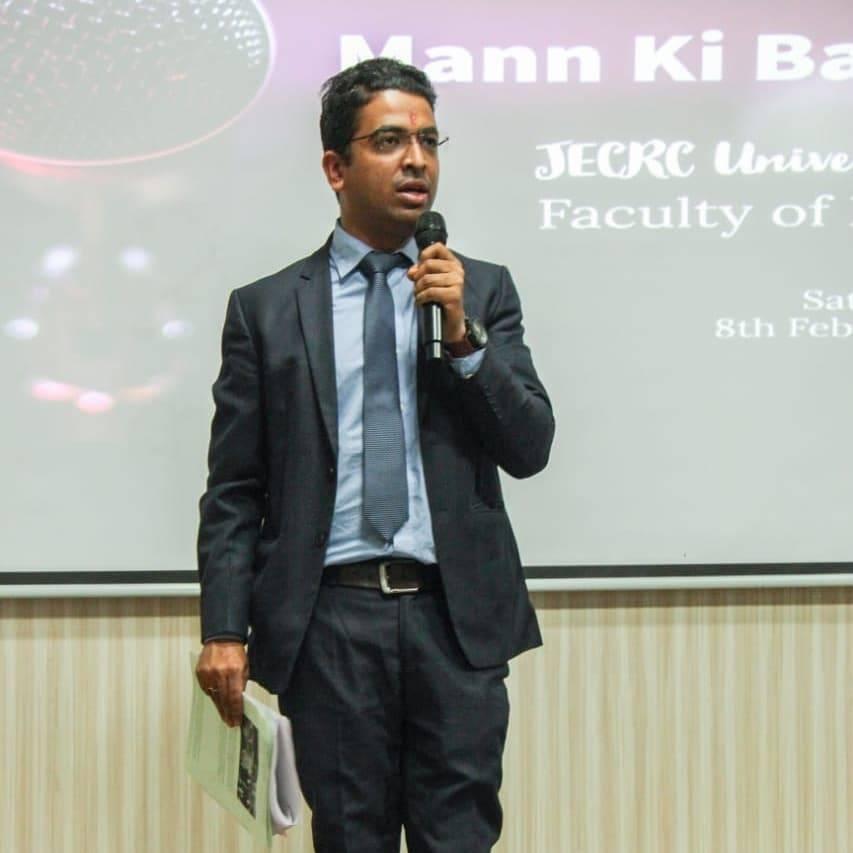 How would you describe your career choices, starting from your internships to establishing your firm? Intuitive or well planned?
I don't want to sugarcoat things. We all make intuitive decisions, and so did I. It is outstanding to do that, but at the same time learn from them. Even intuitive choices can make you understand the nuances of life. For example, my intuitive decisions helped me plan my future, and at the same time, taught me to never look up to anyone and never look down on anyone!
College life should be a mix of fun and work, so live it fully while you're at it. By 4th year you should be able to figure out your career path.
What advice would you give to lawyers who want to start their practice as well as law students who are in the process of figuring out their interests?
Kids, if you're in the fifth year and still haven't figured out your interest, it's terrific. In that case, find out what you're good at and do it. Eventually, you will come to a situation where you would be able to identify your interest and your skill. Then, choose a career option, which has both these elements.
If you want to start your practice, just follow a few things:
Join a decent chamber, and learn the basics of drafting, filing, research and arguments. Do not shy away from dealing with the registry.
Do not compare yourself with your friends who are working in law firms. They must be having a hefty pay package, and you must be getting pittance despite all the sweat and hard work. But ultimately, a litigator would be in a better position five years down the line to establish and run his/her law firm since he would not shy away from doing the tiniest of tasks. To avoid comparison, develop a spiritual sense of being.
No work is negligible. It is about what suits you. If you want to know the society in and out, go to the trial court. Litigation is one of the most fulfilling professions, which gives you money and recognition after a few years. So be patient, and things will come your way.
Where do you see yourself in the coming five years? What changes in current trends do you expect?
In the coming five years, we see ourselves expanding wholly in the field of Healthcare and Medical Laws and establishing our presence in this niche area. We also see our firm robustly practised in the Supreme Court and all the Commercial Courts and Tribunals. We further look forward to building collaborations with various law firms to increase headcount and practice areas.
Is being a second-generation lawyer liberating or restricting?
My father is a criminal lawyer in Jaipur. From the very outset, he was very strict and never spoon-fed me to get matters or empanelled anywhere. It was evident that I wanted to establish my firm at a certain point. My mother was instrumental and encouraged me to do the same.
It is majorly about your mindset, you may limit yourself to your father's area of practice, or you may venture out to newer areas. It's more about what you dream of and how far are you willing to go to fulfil that dream.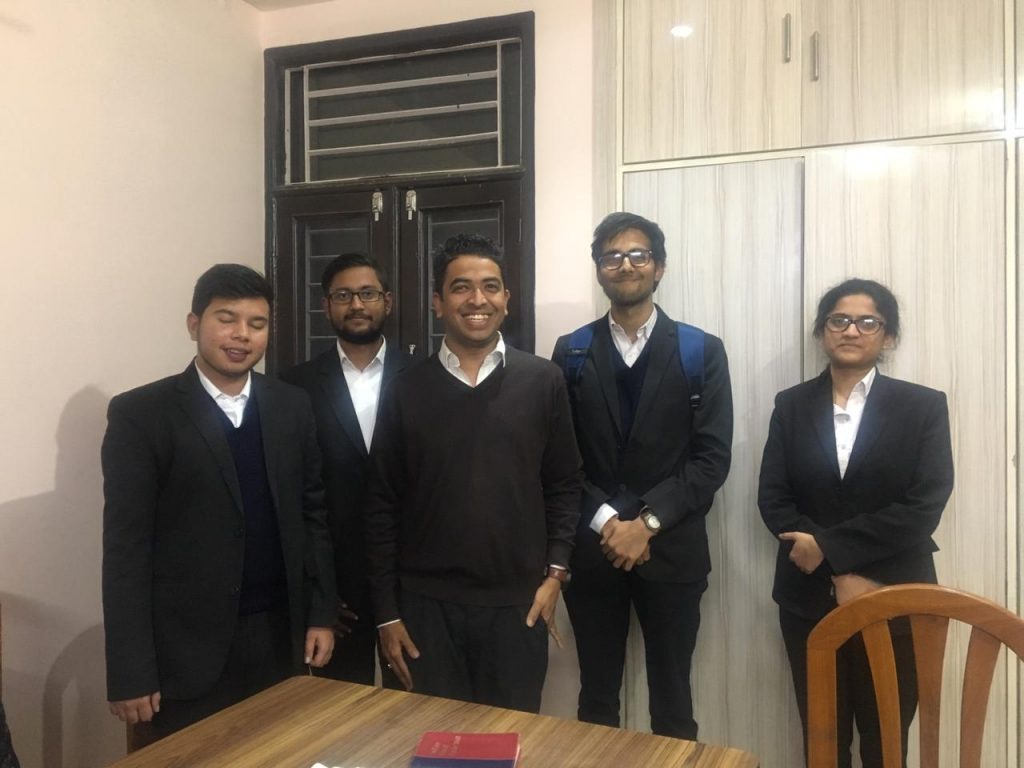 What professional choices would have differed for you had you been a first-generation lawyer? Would you have preferred a corporate practice over litigation?
Never. I initially chose to practice in Delhi even when I could have joined my father's chambers in Rajasthan. The reason was simple and straightforward, and I wanted to see the best in business, how they conduct their cases, and what distinguishes them from the rest.
I briefly worked in my father's chambers from 2015 till 2018 to learn the nuances of Criminal Law and Commercial Writs. He encouraged me to take up my matters and allowed me to argue his cases at times. I still remember him asking me to argue a matter just minutes before the matter was about to close. From this, I developed a habit of going through every file.
Any parting advice for our readers? What are some critical skills that law students should look to develop to succeed in litigation?
Read, write and speak! Start this from Day 1, and you will be noticed. A lawyer without the law is like a labourer without skills.
Develop the skills of persuasion and patience. I would urge all the young litigators to sit in courts and watch proceedings as much as they can. Observe the skills of client counselling and watch your senior while he counsels a client.
Make the journey interesting by talking to fellow lawyers, taking their opinions on your cases or vice versa. A true test of a man is in the face of adversity, and litigation precisely does that. It tests you now and then.
Get in touch with