Interviews
Aditya Vaibhav Singh-Advocate on Record, Supreme Court of India| Head of Chambers, Chambers of Aditya Vaibhav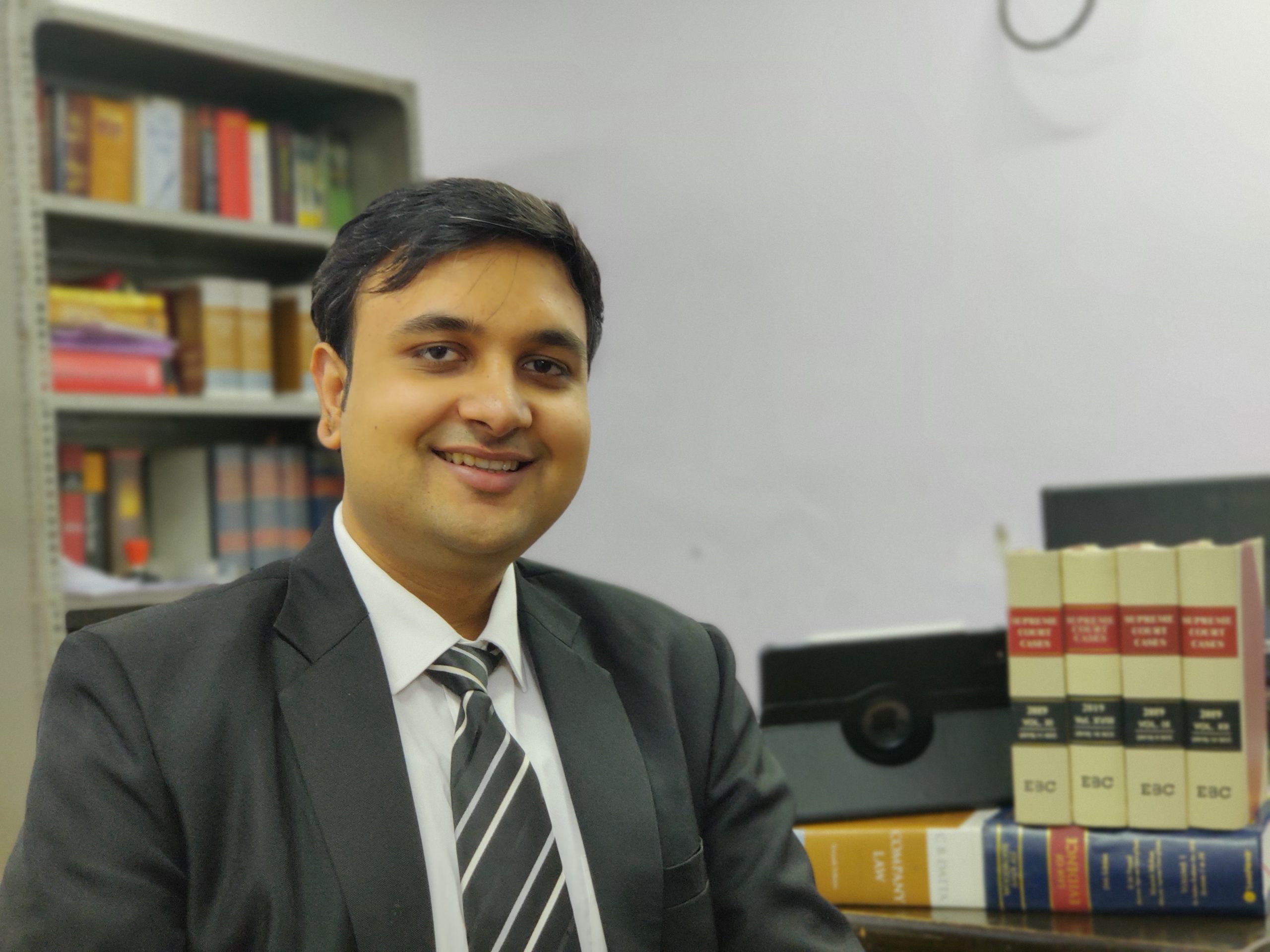 This interview has been published by Tanmaya Sharma. The Interview was taken by The SuperLawyer Team.
---
What is your current role? What was your journey like?
I am presently an Advocate on Record in the Hon'ble Supreme Court of India. I enrolled with the Bar Council of Delhi in 2013 and have since been practising in the Hon'ble Delhi High Court, and various Courts and Tribunals in Delhi apart from the Hon'ble Supreme Court of India. After completing my school at St. Joseph's College, Allahabad in 2008, I graduated from Dr Ram Manohar Lohiya National Law University in 2013. After working with the law chambers of Mr Gaurav Bhatia, the then Additional Advocate General of UP in the Hon'ble Supreme Court, I joined the office of Advocate Mr Avninder Singh who was then the Standing Counsel of the Delhi High Court Legal Services Committee.
After completing around 1 year with Mr Singh, I joined the chambers of HMJ Mr Navin Chawla, who was then a practising Advocate-On-Record in the Hon'ble Supreme Court and specialised in Commercial, Telecom and Regulatory Litigation. Under his able guidance, I found the interface between technology and law quite interesting and made considerable progress in understanding the legal and procedural concepts involved. HMJ Mr Navin Chawla got elevated as a judge in the Hon'ble High Court of Delhi in 2017 and around the same time, I decided to start my independent practice as well.
In my journey, I have represented various multinational companies, domestic companies and leading industry associations, etc. I have also been appointed as an arbitrator by the Hon'ble Delhi High Court. I am presently on the criminal law panel of the Hon'ble Delhi High Court Mid Income Group Legal Aid Society. I have also been appointed as amicus curiae by the Hon'ble Delhi High Court. I have experience in regulatory litigation including telecom litigation, arbitration, commercial/civil litigation, land matters, criminal litigation, IPR, cyber law and service matters.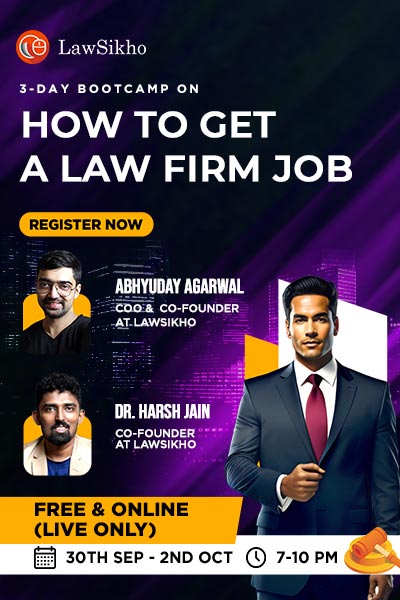 Being a science student, why did you decide to choose law? Do you appreciate your decision?
My journey as a lawyer has been both challenging and rewarding. To be honest, my decision to take CLAT was not a very well thought out decision. I was a science student and had secured a good score in my Board examinations and could have easily made it to the cut-off list of the leading universities. However, I decided to appear for the CLAT examination in 2008 because an integrated national level entrance test was being conducted for the first time and the theme of the test coincided with my general aptitude.
I was a little confused during the initial years of my journey as a law student. However, once I made a decision, I took every step to make that decision right. Fortunately for me, I started to enjoy reading and applying the law and am very happy and thankful today for deciding to become a lawyer. However, one thing that I have always kept in mind is that we, as lawyers, are always students of law. Hence, approaching any problem with humility is something which I endeavour to practice in my professional as well as personal life.
I am always thankful to my parents who, despite not belonging to the legal fraternity, have always been supportive of my decisions and my professional journey.
How do you see the law as a profession?
Very early on, I had learnt that law is not a profession to only earn money. It's a profession to learn, grow and apply. Throughout the journey, I have always been cognizant of the fact that Advocates have a greater responsibility as 'Officers of the Court' and hence have always made a sincere effort in discharging my duties effectively towards the Bench irrespective of the nature of the client I am representing or whether I am acting as the Amicus.
I do not say that earning fees is not important but we as Advocates need to understand that our clients come from different walks of life. Empathy is what helps Advocates understand their clients better and put their best case forward.
Seniors play a vital role in shaping one's personality. Would you like to share your thoughts on the same?
I firmly believe that bonhomie is an integral part of the legal profession. On weekends, I make it a point to pay my regards to the senior members of the Bar who have now retired or are not that active in Courts, as their love and affection has nurtured not only my legal career but also my personality as a lawyer. I have learnt more about law, over a cup of coffee, from the senior members of the Bar than reading any legal commentary on the subject. I believe, a word of encouragement goes a long way and I endeavour to pass on the care and affection that I received in my career to the younger members of the Bar and the interns whenever called upon. Mr M. R. Chawla who is a veteran of the Delhi Bar with over 55 years of experience, is one such person who deserves a special mention in my journey. My interactions with him have shaped who I am today, his wit and sharp sense of humour while sharing anecdotes about his long career spanning around 6 decades, have provided me perspective to move forward.
You had great mentors throughout. How do you carry the legacy to support the young lawyers?
I am grateful to have received the guidance of so many excellent mentors throughout my journey and all of them are a constant source of inspiration. With the same view, 'Chambers of Aditya Vaibhav', believes in encouraging first-generation lawyers, to discover their niche in the legal profession. I would like to emphasize that the above statement does not mean that I hold back from extending support to worthy second or third generation lawyers. However, being a first-generation lawyer, there is a sense of empathy as usually there is a lack of guidance for them in the profession.
Would you like to give some advice to the law students? How important are extracurricular activities with academics?
My advice to law students would be to get their foundation right. During my 5 years in law school, I paid special attention to 6 subjects which are Constitutional Law, Contracts Law, Administrative Law, Interpretation of Statutes, Property Law and Criminal Law. These subjects will help you get your basics clear about substantive rights and to understand how to read law. As far as procedural laws are concerned, I believe they can only be imbibed well once you start practising them on a daily basis. Other than academics, participating in extra-curricular activities is important as well. I understand that managing moots, publications, examinations, internships etc. can get a little overwhelming for a law student. However, my advice would be to not get discouraged. One can easily manage these activities with a little bit of planning and strategy. Do not take up more than one moot in a semester and only intern during your vacations. The idea behind all these activities is to keep you occupied and to keep exploring. These activities also teach you teamwork and co-operation which are some of the most important traits you should have once you join the legal profession. To students who are just entering into this vast ocean of law, I would like to say that with humility, sincerity and a little bit of faith, one can achieve anything that their hearts desire.
Most Advocates wish for their independent practice of law. What one must focus on in independent practice?
My advice to Advocates who are thinking of going independent would be to be sure of their skills before taking the leap of faith. Clients don't look for a fancy office or an entourage of associates. They do look forward to the assurance that their matters would be handled diligently coupled with the greatest sense of sincerity. Living up to that faith is what matters. Everything else falls into place once you have built that foundation of trust. It is your word that has value, everything else is transient.
---
Get in touch with: