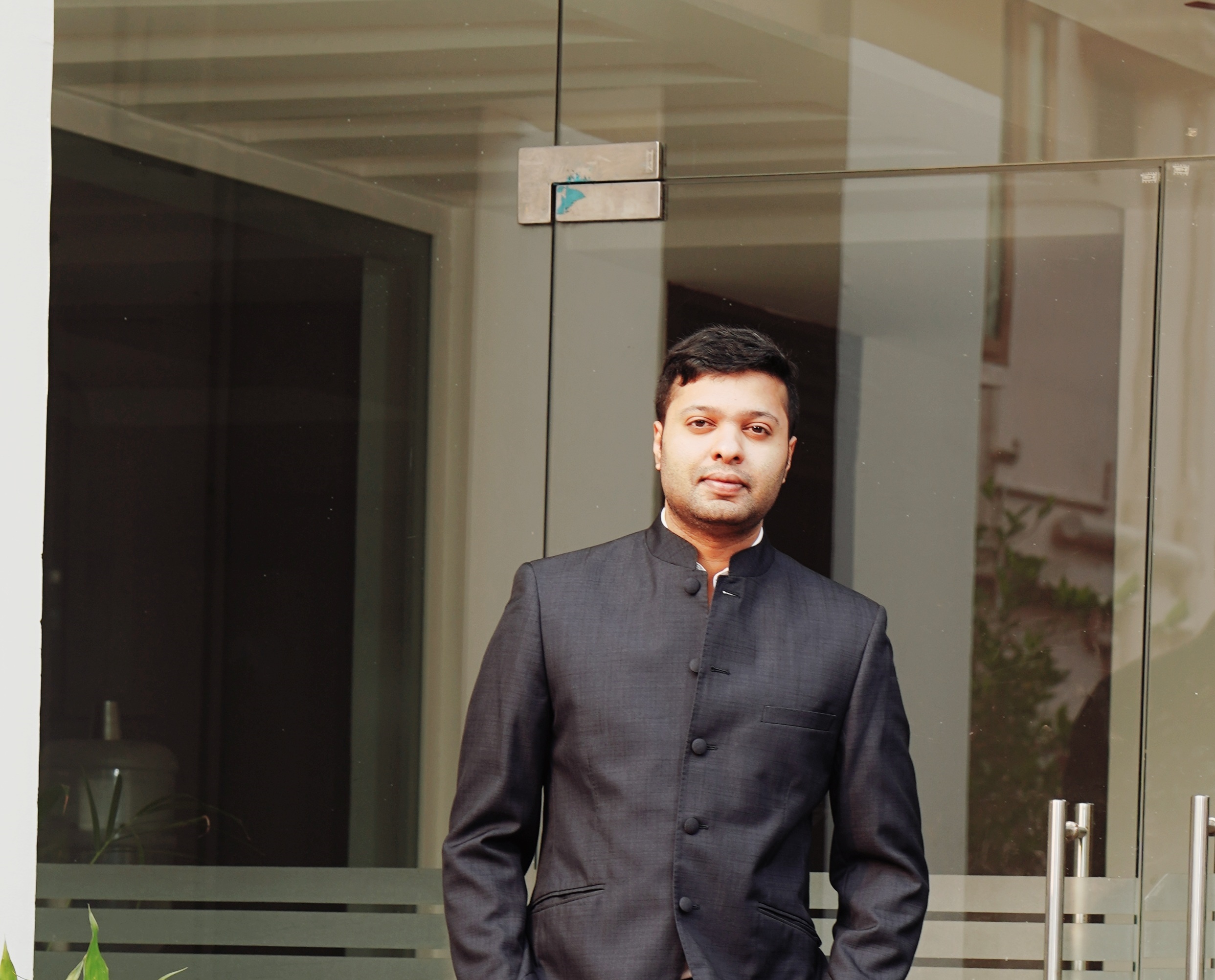 This interview has been published by Tanmaya Sharma. The Interview was taken by The SuperLawyer Team.
---
HOW WOULD YOU INTRODUCE YOURSELF TO OUR READERS?
I am a self-motivated individual who tries to see positive things in all spheres of my life. "All is well, All is well" is my motto! (I presume you have seen the movie, 3 Idiots.)
WHAT FACTORS INFLUENCED YOU TO PURSUE LAW. PLEASE TELL US SOMETHING ABOUT YOUR COLLEGE LIFE.
To be honest, like any high school student I was also in a dilemma whether to choose law or any other subject for a career path. However, I believed my instinct to choose law as my career. I was good at logical reasoning and analysis in every aspect of decision-making in my life and these qualities are required for a lawyer.
I enjoyed being at ILS, Pune. I was fortunate enough to be taught by Professors such as Prof. Nilma Bhadbhade, Prof. Sonali Jadhav, Prof. Anagha Kadolkar, etc, and even got some wonderful friends for life.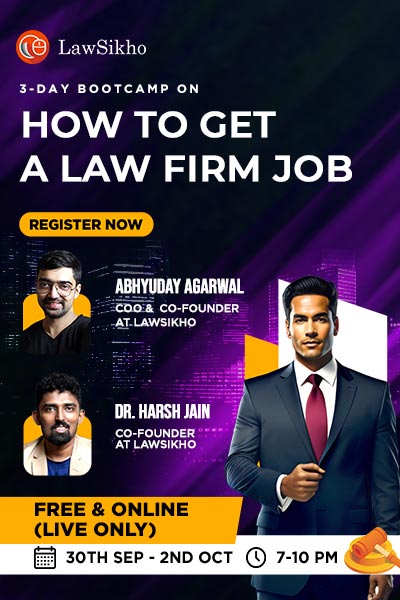 WHAT IS THE SECRET TO SUCH A SUCCESSFUL ACADEMIC RECORD?
I don't have any secret for my academic excellence. However, like anyone else, I worked hard and achieved good grades. But I feel, it's paramount for everyone to keep a positive attitude when preparing for their exams and never get into exam stress. Make a plan at least 2 months before the Semester exams and make sure that you stick to it.
YOU HAVE DONE MANY INTERNSHIPS IN TOP-TIER LAW FIRMS DURING YOUR TIME AT LAW SCHOOL. HOW DID YOU BAG THEM? HOW WOULD YOU SAY THAT AN INTERN CAN GENERATE A POSITIVE FEEDBACK IN THE LIMITED TIME THEY HAVE?
I have done several internships with some of the largest law firms in India. I secured a few of them through their internship opportunity application in their career section and others through networking. To make a positive impact on your internships, it is essential to display that you are passionate about your work. Further, you should be willing to clearly listen to the instructions provided by the Associates and Partners and thereafter, provide them with the exact material they are looking for, which may help them during the corporate transactions. In case, if you didn't comprehend the specific tasks given, then you may kindly let them know. They will surely simplify the tasks and they may explain the concepts to you. Besides, keep in mind that time is very important and you should submit the work within the given time frame. I also suggest you reach the office early and make yourself ready for the day.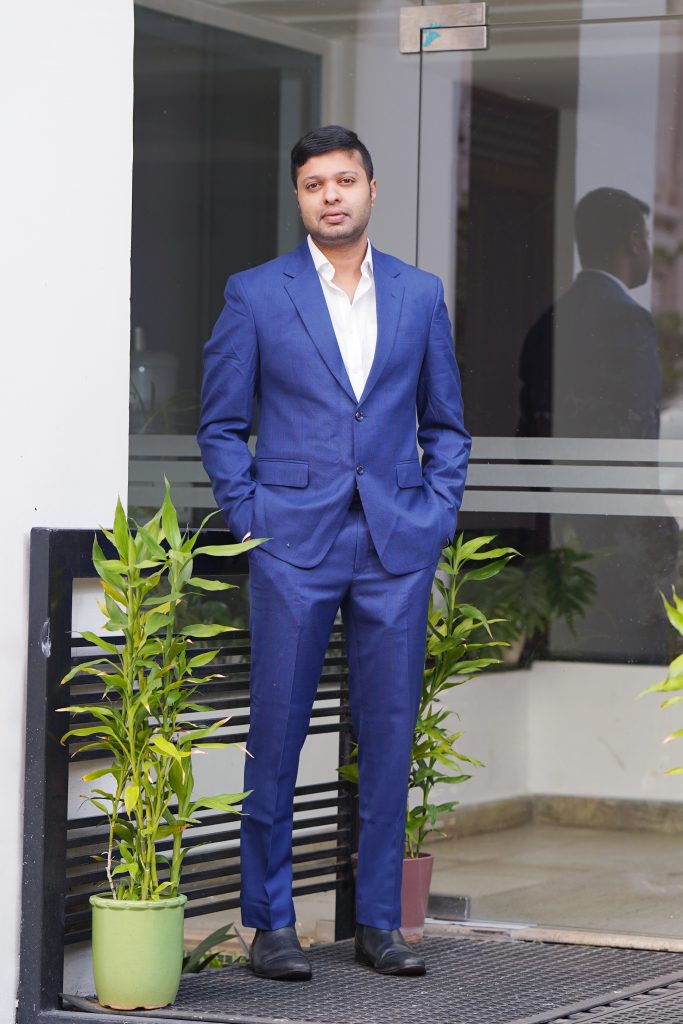 YOU HAVE PURSUED A DIPLOMA IN ENTREPRENEURSHIP AND BUSINESS LAW FROM NUJS. PLEASE TELL US SOMETHING ABOUT THIS COURSE. WOULD YOU RECOMMEND IT TO LAW STUDENTS?
I am happy to let you know that I was in the first batch of the NUJS diploma. This course helped me to know more about the basic practical insights of Entrepreneurship and Business Law. I recommend it to all law students.
My special thanks to Mr. Ramanuj Mukherjee who guided me throughout my career process.
WHAT MOTIVATED YOU TO GO FOR A MASTERS PROGRAMME? HOW DID YOU CHOOSE YOUR SPECIALISATION?
I always wanted to pursue a Master's from any of the elite institutions in the world. I used to read about top law schools and even dreamed about getting into one of them since my second year of law school. During my research at that time, I came to know about corporate law, and international arbitration, and its possibilities in the real world such as leading and managing mergers and acquisitions, restructuring, private equity, general corporate advisory works, etc, and the role of international arbitration in resolving disputes between an investor and the sovereign state. From that moment, I made up my mind to become an international lawyer and to pursue a specialization in international business law and international arbitration from one of the top three universities in international law in the United States. Fortunately, I got into the International Business and Economic Law program of Georgetown University Law Center with immense hard work and dedication.
WHICH UNIVERSITIES DID YOU APPLY FOR LLM? HOW DID YOU CHOOSE GEORGETOWN UNIVERSITY LAW CENTRE?
I have applied to some of the top law schools in the United States. Here, I chose Georgetown Law
because of several reasons such as the following:
Location: Georgetown Law is situated in Washington D.C and D.C have enough opportunities for networking in international law-related careers considering most of the international agencies and big US law firms are located in Washington D.C.
B) Externships: Another reason that I would like to mention here is their Externship programs. They have a lot of great externship programs that may allow you to work with international organizations and international law firms in D.C.
C) World-class international law library: Georgetown Law has a brand new world-class library specifically for International Law with the library of Congress nearby.
D) Celebrity International Law Professors: The other most important factor for my consideration to apply to Georgetown Law is their International Law Professors. Georgetown Law has world-class celebrity international Law Professors to teach international law.
E) Ranking with respect to International Law: Georgetown Law is always listed ahead of Harvard and Yale in the international law category and most of the time in the top three international law programs in the United States as per the widely recognized US News Ranking.
WHAT SHOULD BE KEPT IN MIND WHILE WRITING SOP FOR LLM ABROAD?
SOP: I must confess that the SOP writing part is the most difficult in the whole LL.M application process. I suggest you write your SOP at least a year before your application submission due date. The SOP must have a proper direction (means must look like a life story linked with real-life events ) where the admission committee can easily follow your genuine motivation towards your LL.M studies: (it is paramount to show your genuineness in your SOP) and what you aim to achieve after the graduation. (Always keep in mind that words should be used in minimal in number maybe 650 words or lesser)
PLEASE TELL US ABOUT YOUR TIME AT GEORGETOWN UNIVERSITY LAW CENTRE? WHAT SHOULD A LAW STUDENT EXPECT WHEN GOING FOR AN LLM ABROAD?
It was awesome! I got the opportunity to meet several brilliant minds from all over the world. Now, I can say I got friends from all over the world.
Be ready to work hard! Keep your expectation very high and this expectation will strive you to work hard to achieve your target.
PLEASE TELL US ABOUT THE RECRUITMENT PROCESS AT JSA?
The recruitment process in JSA is very transparent. You can apply through their career section on their website and wait for their response.
WHAT WOULD BE YOUR PARTING MESSAGE TO OUR READERS?
Always be positive! You are gonna achieve your dreams. If you think you are an average or below-average student, don't ever stick to that point. Get up and think, think, think! What should I do from now to change myself to my best? You should not compare yourself with others. Believe in yourself!
---
Get in touch with: