Interviews
Advocate Anurag Chaturvedi B.Sc., LL.B., E.D.P. Trained, Hons. Dip A.S.M., C.C.A.P., Ex. Member-Judge, D.C.D.R.F., Govt. of W.B.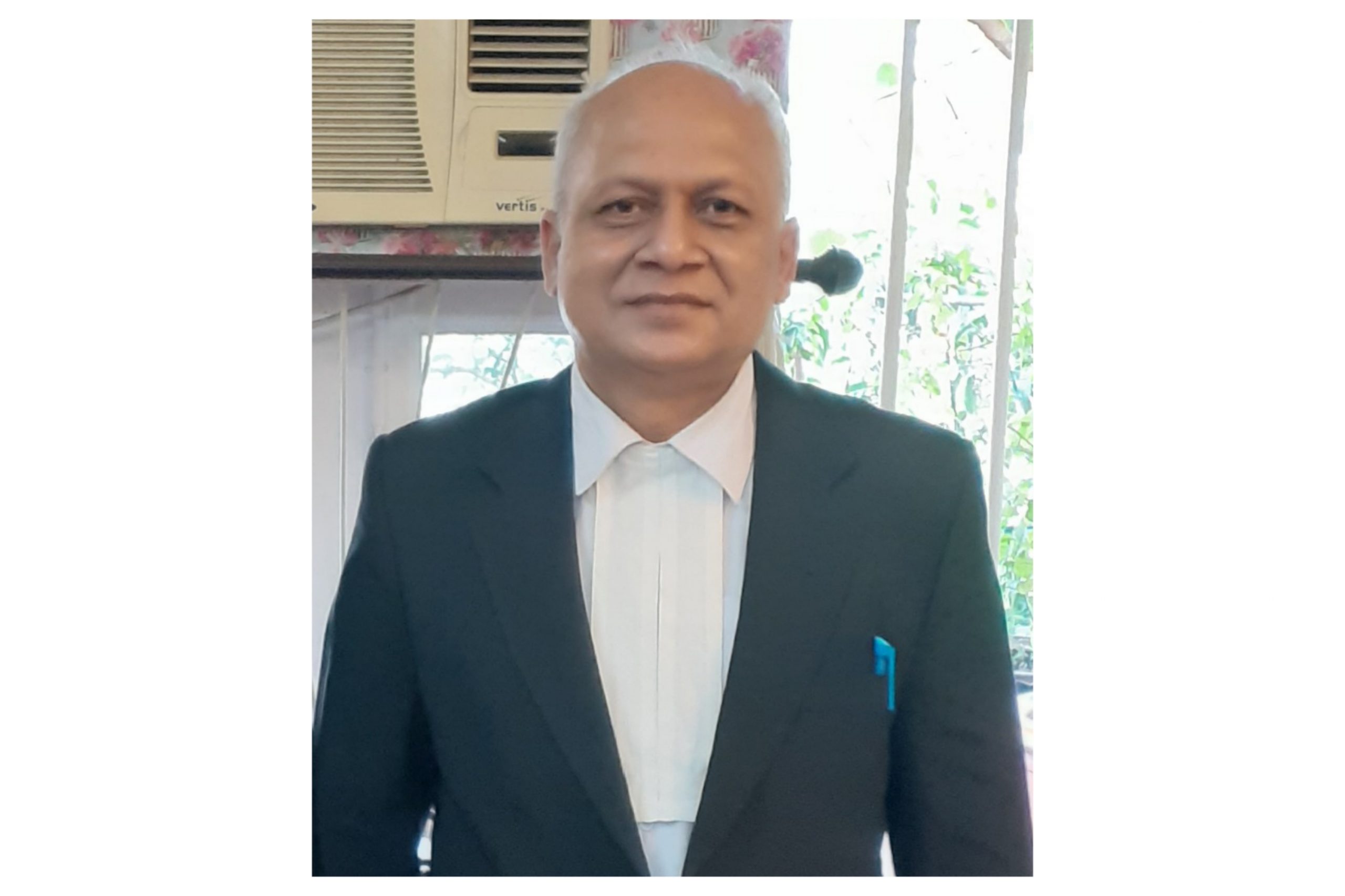 This interview has been published by Isam Kabir and The Super Lawyer team . The Interview was taken by Raunak Chaturvedi and Ankita Sen
The following interview is an excerpt of a conversation with Anurag Chaturvedi
You chose Law after graduating in science. What motivated you to take Law as a career option?
In our days, Law was the stream of study which could be pursued only after graduation, unlike Engineering or Medical, which were five-year courses and could have been pursued after completing 12th grade. Law was a three-year course to be pursued after graduation. When I joined the University of Calcutta, I joined Law in the 1st batch of this 5-year course, but by that time, I was already a graduate, by having a B.Sc.
And as regards joining the course, In my days, Law was considered a safe stream of study where everyone could pass out. But, at the same time, it was supposed to be a source of income at different levels in the working hierarchy- whether in Courts or outside and in the commercial arena.
How was your journey as a young advocate? How were your initial days different from budding advocates today? Can you give us three examples of the same?
My journey as a young Advocate was quite comfortable and encouraging too. In my family, I had my father, Mr K.C. Chaturvedi was an Honorary Magistrate of District Lakhimpur Kheri, U.P., from 1952-1959 and my maternal grandfather, Mr L.N. Chaturvedi as the Sessions Judge of the Balson Princely State and a series of other Advocates in the maternal family. So, I always had something to boast about with me.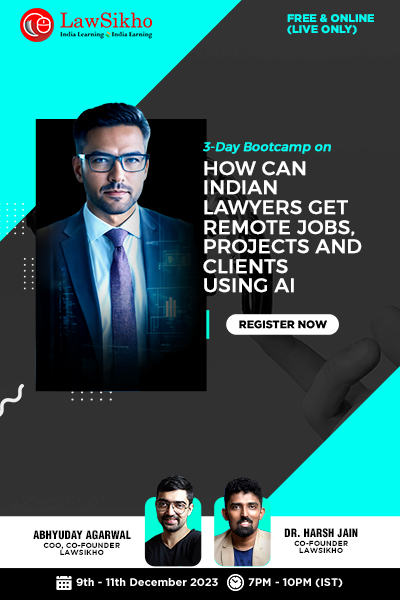 My initial days were different from today's budding Advocates in so far and so much that we never had Google Baba, and we had to depend on Boi Maa that is 'Book Auntie', in Bengali. For any query or rule or reference, we had to meddle with the books and circulars and the law journals, and we had to decide which portion was relevant and which was not.
This gave us an evaluating capability and has made us different from today's budding lawyers. For every small thing, they use the Google search engine and accept the information without any exercise of mind for evaluation of the Law, its rule, and much more. Instead, input is accepted on their face value, outright.
Today's lawyer fails to think of the relief immediately. In contrast, we immediately had the vision of striking at the possible relief in the case and drafting our cases to keep the end relief in prayer before the Ld. Courts.
Today's lawyers find it difficult to some extent.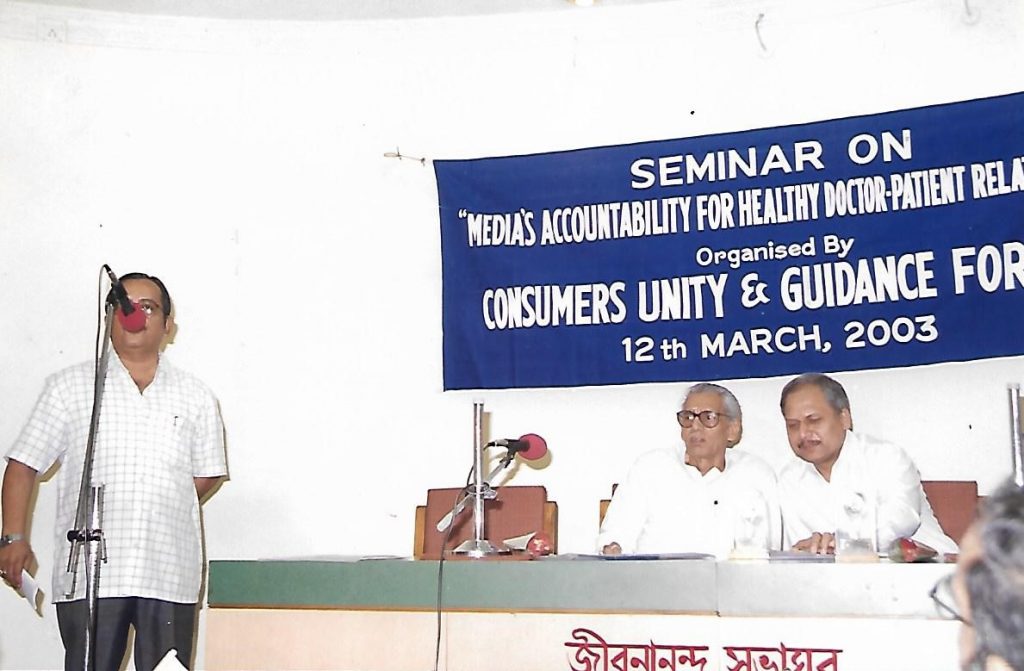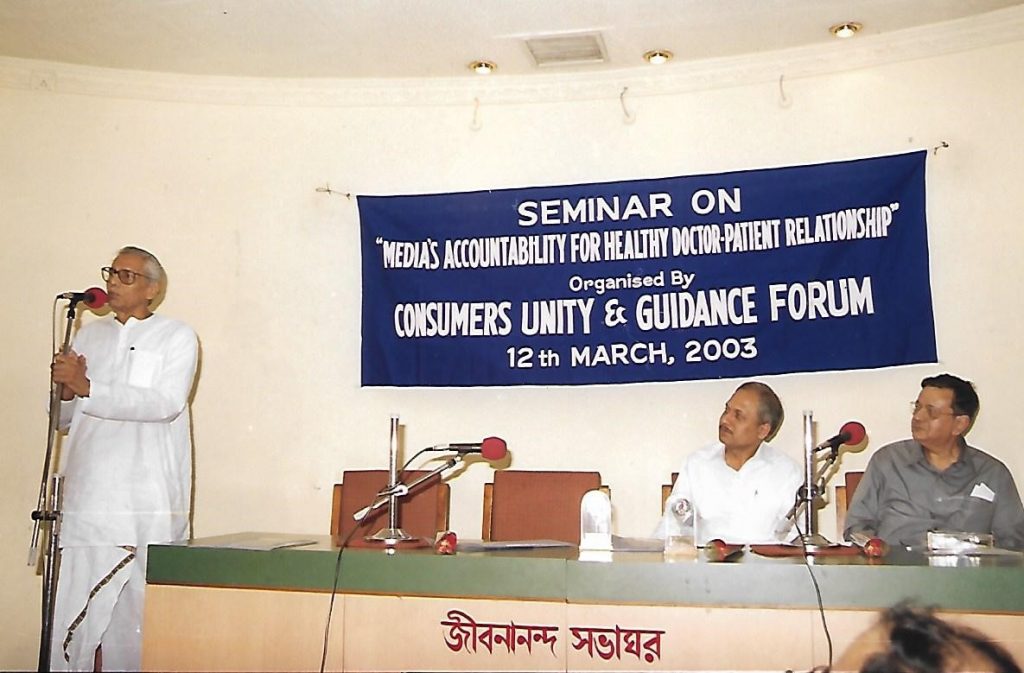 A seminar of Consumer Affairs, with the then Consumer Affairs Minister of West Bengal, Mr Naren Dey.
You started school in 1993. What legal formalities do we need to follow if we want to start a school?
One has to envision the nature and the class of school one wants to start.
School may be a Kindergarten / Primary / High / Secondary School.
Permission from the Board under which the school shall be recognized is necessary if it is other than a Kindergarten school. If one wants to have the school run under a Board other than the local State Board, then a No Objection is to be obtained from the local State Board only after which the other Board, like C.B.S.E. or I.C.S.E. shall entertain the application for recognition.
Teachers appointed should be on the guidelines of the Board to which the school gets affiliated to. The school has to have an internal guideline of rules and regulations for its students and also for its working staff and teachers. The position of a principal is mandatory. And there are many other formalities and requirements to be fulfilled for running a school.
How to undergo the transition from being under a senior to becoming an independent practitioner? Can you tell us about three things we need to prepare before starting our independent practice?
Seniors only talk of their successes and make young lawyers run with a file for obtaining adjournments or filing papers in the court and carrying briefs with the seniors going for appearances in cases.
To be a successful lawyer, one has to develop writing petitions, drafting cases and marking appearances whenever and wherever becoming possible. This will make them slowly and gradually indispensable to their seniors, who will entrust them with more work and help them grow into independent lawyers soon. To be a successful lawyer, one has to be punctual, hardworking and soft in his approach towards his colleagues. He has to be submissive and should learn to sell his talent along with his tears, which he shall have to swallow time and again to make him shine.
If someone wants to become a judge in a Consumer Forum, what preparation one needs to have to deliver his duties properly?
In whichever Court you work and discharge duties as a Judge, you have to have the reading skill and prompt decision-making ability. Because for many petitions coming, before passing the final order, one has to decide on Dias itself. One must have the patience to hear both the parties and should not try to make the third case of his own.
How was your experience as an Acting President of a Consumer Forum? Can you tell us about three remarkable instances?
It has been a remarkable experience. Three of my remarkable stints as the Acting President of the Howrah Forum may be noted as follows-
1. I looked after the administration of the entire forum and its finances too. And got Pending payments cleared through getting adequate budget sanctioned for our forum in time and gave relief to all service providers by getting their payments pending for more than three years to get released within three months of my taking responsibility.
2. Under my pen, I could make working guidelines for my forum.
3. I enforced punctuality, honesty and timely delivery of orders in my forum, clearing the pending backlog of cases and timely discharge of cases.
What critical component of this position as a Judge makes the work challenging?
Awareness of applicable laws and knowledge of any precedents or ruling from the higher courts' hierarchy. As a Judge, one has to be neutral and must strike a balance between the convenience and the inconvenience of the case parties and ensure that an order is not passed on such impractical terms that it never gets executed.
How was your transition from being a Judge to becoming an advocate once again, and why did you leave your position as a Judge?
The transition from a Judge to an Advocate is never a happy journey. When you plead as an Advocate, and you know the relief to be given is not given, you get lowered not only in your own eyes but also before the clients. Unpleasantness in nature grows.
Seeing my working capabilities, the West Bengal Government wanted me to go to all those Courts where working needed an overhauling. They started transferring me. I had my responsibilities towards my ailing mother, so I decided not to leave her in her last days. I discontinued putting this fact on record after accepting few transfers.
You had a dynamic career; how do you summarize it in a few words?
Experience pays. It builds your confidence and makes you challenge-worthy.
What is your advice for young advocates who are planning to establish a successful legal practice?
Aim at Judiciary. It gives you satisfaction in working and the joy of discharging justice honestly.