Advocate Ashima Mandla is a renowned Supreme Court Lawyer. She works with many institutions including Legal and Human rights department of Delhi Pradesh Congress Committee, Criminal Justice Society of India, National Student' Union Legal Aid Clinic and many more. She is an active and enthusiastic lawyer. She had worked with many renowned lawyers including Mr K.T.S. Tulsi, Senior Advocate and Member of Parliament, Mr Vivek Tankha, Senior Advocate and Member of Parliament (Rajya Sabha).
She is an experienced Secretary-General with a demonstrated history of working in the political organization industry.
In this interview, she is talking about
Her experience working with advocate K.T.S. Tulsi.
How a good team and a good mentor can shape your career well.
PILs about gender neutrality.
Anty-lynching bill.
Her top three internships.
What's the best thing about practising criminal law? What excites you about this area of law the most?
The intricacies of the evidence in especially blue-collar crimes in criminal law that we deal with, it is challenging and exciting. Within the framework of the procedural and substantiate statutory provisions, both the prosecution and defence have their narrative of the events transpired, and because each case is different than the previous, it always keeps you on your toes. However, at the same time, while dealing with each case, I continuously remind myself that if I do not perform at my job, it is someone's life at stake.
Describe your experience of working under Mr K.T.S. Tulsi. How did it inform and shape your skills and outlook as a lawyer?
I owe my career to Tulsi sir. He is the reason behind me choosing litigation and then later switching to independent practice. Sir is an extremely patient teacher, who expects nothing less than perfection in his drafts. He is the epitome of what one can achieve with relentless hard work. When I joined Sir, apart from being an Associate in his Chamber, I was also responsible for his social media handling and Parliamentary Affairs, which widened the scope of my learning and afforded me with a platform for linking legal practice and legislative drafting. Tulsi sir always encouraged me to make my own way and was extremely supportive when I wanted to venture into trying cases independently. He always encouraged my ideas and still does and through his own stories, has constantly taught me immensely about law, life and beyond. Even today, it is because of Tulsi sir that I have been able to operate independently, as he has been very kind enough in allowing us to use his chamber for the same.
How would you describe your starting few years in this field? What were the challenges that you faced and how did you deal with them?
It is no secret that to establish yourself in the legal field takes years and sometimes decades. I have been extremely lucky that I got the opportunity to work under Tulsi Sir when I was fresh out of law school. He instilled the values of perseverance, foresight and meticulousness in me. It is extremely important that your boss/team that you choose to work under/with, especially when you are starting out, is encouraging and patient. If you start your career in a conducive environment, you cannot help but be passionate about your job. In my personal experience, the biggest challenge for me has been to overcome the fear of arguing in court. As when  I was working under Mr Tulsi, my primary job was briefing him on matters and occasionally drafting briefs. There was still a safety-net in doing that as any possible mistake made on my end could be rectified even before it could potentially hurt the chances of our client in Court. However, when I took up an independent practice, it became all-too-real.
The greatest moment of victory in a courtroom ever?
I think each case is important in your career, as every case teaches you something, honing your skills & shaping your personality. The beauty of some of the work done inside the courtroom is when the consequences can be seen in the world outside. For me, each time the presiding Judge has observed or rule in favour of the clients I represent is a victory in its own right. But there was a particular moment when I was arguing my second case in Delhi High Court, and the issue was pertaining to the civil right violations pertaining to Safai Karamcharis, when the then Presiding Chief Justice, HMJ Gita Mittal commended my efforts as a young lawyer and said 'I have practically given you the moon with this order' and actually set aside a few minutes within the courtroom to know about my co-counsel Ms Mandakini Singh & I. It felt amazing getting such appreciation so early on, which encouraged me to take up more such work. Moreover, it is very encouraging when your work gets discussed and covered outside of the courtroom.
What are the most exciting PILs you have filed till date? What made you interested in PILs? What makes you spend a substantial part of your time working on these PILs, especially when they often come in the way of paid work?
I believe that like each stone can cause a ripple effect, each of us has the power to contribute in some way to effect some change, irrespective of the magnitude of the same. So, I only invest in those PILs whose issues I hold close to me and my sense of morality.  But it isn't true that I always choose PILs overpaid over! 🙂
You filed a PIL about gender neutrality of sexual offences and later drafted the Criminal Law Amendment Bill, 2019 proposing for gender-neutral laws for sexual offences. As a woman don't you think that such a move can harm women in Indian society? What should India make sexual offences gender neutral?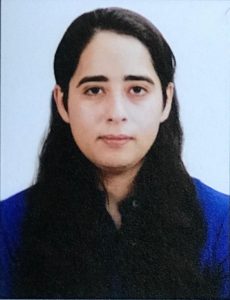 Even though the landmark judgment of the Supreme Court in  Navtej Singh Johar, decriminalising of homosexuality has been pronounced, the rights of men, transgender persons and to an extent, women are sequestered from laws pertaining to sexual offences. In my opinion, the violation of the body of any person is an offence. It is my true belief that discrimination is the anti-thesis of democracy and sensitivity to the plight of all persons must be inculcated in our worldview. By assuming that gender neutrality of rape laws may harm the society, we are demeaning the sanctity of the body of any person who does not fit in the rigid ambit of the present definition of laws pertaining to sexual offences.
It is ironical that the definition of rape u/s 375 IPC has been enlarged and is no longer limited to penile-vaginal orifice, however on the other hand when the same acts are forcibly inflicted beyond 'man' as a perpetrator and 'woman' as a victim, in the eyes of the current statute, it does not amount to rape. In my opinion, there appears to be no intelligible differentia for this discrimination.
Hence, we filed the Writ Petition on behalf of the Criminal Justice Society of India seeking gender-neutral rape laws. The Bench led by the Hon'ble CJI found the issue valid however directed us to make a representation to the Parliament. Thereafter, I drafted a bill proposing gender-neutral rape laws, under the able guidance of Mr Tulsi. The bill titled 'Criminal Law Amendment Bill, 2019' has been introduced in the Rajya Sabha by Mr Tulsi for amending the Indian Penal Code, 1860; Code of Criminal Procedure, 1973 and Indian Evidence Act, 1872. The bill proposes to make S.354 (Assault or criminal force to women with intent to outrage her modesty), 354A (sexual harassment and punishment for sexual harassment), 354B (assault or use of criminal force with the intent to disrobe), 354C (voyeurism), 354D (stalking),375 (rape),376 (punishment for rape) gender neutral by the way of an amendment. Furthermore, we have proposed the insertion of Section 354A (sexual assault). Lastly, another significant proposed amendment is to Section 8 by inserting transgender to the definition of Gender and to Section 10 by inserting 'Others' to the provision containing definition of 'Man' and 'Woman', which was done to ensure that no person is denied relief in the penal laws based on biological and gender identity, sexual orientation.
I sincerely hope that this legislation or something similar will be enacted in the future.
Could you tell us about your most challenging PIL ever? what were the challenges you faced while working on this case?
The criminal writ petition titled Criminal Justice Society of India v. Union of India & Ors. sub-judice in the Hon'ble Apex Court seeking FIR u/s 304/107 IPC against erring officials, contractors, and persons who have directly or indirectly employed manual scavengers who have met their untimely demise because of the hazards of the job-profile they were engaged in. So far most of the Respondent States have coming up with a reply denying having manual scavengers on their payroll while deaths are being reported in the news ever-so-often. In situations like these, it becomes a herculean task to get effective results when there is alleged concealment of data.
You were one of the persons who drafted the anti-lynching bill that was recently passed by the Rajasthan State Legislature. What made you think of working on it? What would it take to stop lynching from happening regularly in India?
In the lynching issue, the Supreme Court mandated that the guidelines laid down in the judgment be implemented by the legislature. I was part of the drafting of the Anti-Lynching Bill along with the MASUKA (Maanav Suraksha Kanoon) team and office of Dr Shashi Tharoor. The bill was decided to be worked upon on a time where after the unfortunate lynching incident of Pehlu Khan, suddenly there were numerous such incidents which came into limelight. It was imperative to propose legislation dealing with lynching since the same is not covered in IPC and this decision was jointly taken by Mr Tulsi & Dr Tharoor.
The definition of lynching under the bill is extensive but not exhaustive. Through the proposed bill, the accountability for prevention of lynching is affixed upon the Police Officer as well as District Magistrate and triable by Designated Judges appointed by the Centre & State. Furthermore, there are provisions for compensation, relief camps etc. for the victim. Lynchings may subside in the country when the persons responsible behind such crimes are punished in an expeditious manner which may act as a deterrent for others. The idea is to have laws which are not reduced to merely being paper tigers.
Mr Tulsi introduced the Protection from Lynching Bill in Rajya Sabha in December 2017. Yet, the Parliament has not taken up the Bill to be discussed and voted upon. In the Lok Sabha, Mr Shashi Tharoor submitted the Bill, but it was rejected from being listed, stating the subject as a matter for state legislatures to decide upon. Currently, a contempt petition is about to be taken up by the Hon'ble Supreme Court with regard to non-compliance with the judgment. However, the State Legislature of Rajasthan has taken up the bill in its entirety.
You filed an important PIL regarding Aadhaar and food security. Can you tell us more about it?
In K.S. Puttaswamy (Aadhaar) matter, we had an I.A. which Tulsi Sir argued, limited to challenging the linking of mobile phone numbers with the Aadhaar Card, for which we got effective relief as in the judgment, the Hon'ble Apex Court struck down S.57 of the Aadhaar Act, taking away the liberty of private companies for seeking details of the Aadhar card for any purpose.
With regard to food security, on behalf of social activists, have moved the Hon'ble Supreme Court for the establishment of pan-India community kitchens to combat hunger, malnutrition and starvation and the deaths resulting thereof. Despite of various government schemes and private endeavours, the estimated number of persons deprived of food on an everyday basis is approximately 19 crores, and moreover and estimated number of 25 Lakh deaths result in an annual basis as a consequence of the same. Our entire team is in hope that some effective directions result out of the matter raised.
What are the skills you wish you developed before starting litigation?
I think the virtue of patience is paramount in litigation and something which I wish I had more of. Moreover, the ability to devote time on a daily basis to reading landmark judgments and expanding my knowledge in the field in more than one way.
You interned a lot as a law student. Top 3 internships when you look back?
I took up 10 internships in my 3 years of LL.B. The three internships which changed my perception and trajectory of career would be  Chambers of Mr K.T.S. Tulsi, Senior Advocate & Member Parliament (Rajya Sabha); Chambers of Mr Siddharth Luthra, Senior Advocate and Trilegal, Delhi.
What are the challenges faced by an independent practitioner at an initial stage? How much can a young litigator expect to earn in his/her first few years in the field?
It's indeed a struggle for a new lawyer, especially if you go independent at an early age. For months at a stretch, you may not have many matters and the clients may not want to pay you as much because you don't have much experience. However, the sooner you start off litigating for yourself, the better it is. If you intend to enter litigation, you may start off by working in a firm or under a Senior Advocate/Advocate/AoR, wherein the work is majorly drafting & briefing centric. However, if efforts to become independent are not made at an early age, complacency may start to creep in and may become difficult to come out of your comfort zone. Therefore, one needs to be proactive and impose self-discipline and work towards being well-versed at least with the field you are practising in, especially if it is a niche area of law. You may take the first few years to figure out what excites you and then specialize in it. In the first few years even if you make a few mistakes nobody will judge you. However, mistakes made after 5 years stick with you. It is indeed a challenging task to market your skills and convinces the client to appoint you. Clients usually come in, talk about their matter and take your fee quote for the matter and similarly consult various lawyers before engaging one. Hence, you may have to come up with a somewhat radical strategy. At the end of it, what they are seeking is a person who can get them their relief. Merely theoretical knowledge is not sufficient. As a litigator, one must know how to use theoretical knowledge and practically apply it to the case at hand.
As far as the remuneration in the initial years is concerned, it completely depends upon the opportunity you are afforded with. Most of the lawyers pay their juniors somewhere between Rs. 10,000-25,000 a month and if you are lucky enough that your boss allows you to take upon independent practice, simultaneously, then, of course, the world is your oyster!
Considering that law is a tough field to sustain in at the initial stage, how could one judge whether or not they are made of this field?
In my limited experience, what I can say is that Law is an ever-so evolving subject. Hence, the profession requires a lot of reading which you have to be prepared for. Rather, this is why it is called 'reading law'. If you are not comfortable with reading substantial amounts of content regularly and learn something new every day, it could get difficult. This is an idea that has to be inculcated when undergoing internships. Moreover, the internship period must be viewed as a preview into your life post-graduation & students should endeavour to learn as much as they can in this period and see it as something which is merely a mandatory part of their curriculum.