Vivek Narayan Sharma is a Socio-Politico-Constitution expert and renowned advocate practising at Supreme Court of India. He is the Joint Secretary of Supreme Court Advocates on Record Association. He is the President of Society for Criminal Justice and National Advisor, Consultant & Convenor for eminent social, political outfits and law journals in India. He is Advisor (Legal) to Indo-Canada Chambre De Commerce (ICCC) (India Chapter). He is one of the most popular, most discussed and most-read Columnist for Times of India (TOI) and Economic Times (ET). He has authored "Electionomics", a book published by world's top publishers Thomson Reuters.
Apart from catering to his opulent clients, He feels compelled to satisfy his philanthropic & social ennoblement urges. He has filed & contested cases of public importance to improve the hues and spectrum of society. He has advised Ministers and Political parties. He envisions strategic improvements in Democratic, Electioneering & Criminal Justice Delivery system in India.
Enrolled as an advocate with the Bar Council of Delhi in the year 1999, He has handled litigation pertaining to politics, corporate, constitution, energy, consumer, environment, property, real estate apart from dealing in conventional civil, criminal and indirect tax appellate practice at Supreme Court, High Court of Delhi and Tribunals and Commissions. He has appeared and argued before numerous High Courts including Punjab & Haryana, Himachal Pradesh, U.P. & Karnataka etc.
He is Senior Counsel on the panel of UOI and State of UP. Vivek is counsel for several Public Corporations like Coal India Ltd. and its subsidiaries, NHPC, UP Power Corporation (UPPCL) etc.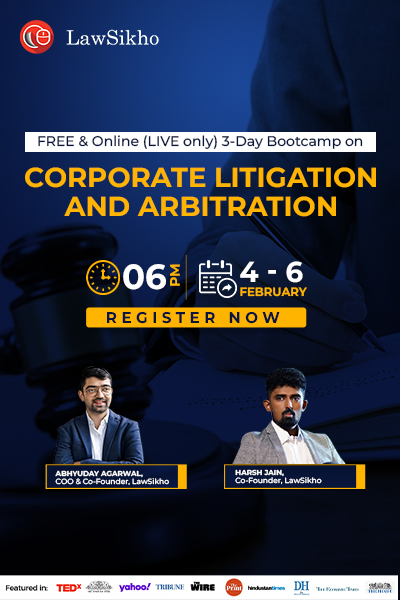 In this interview he talked to us about:
Challenging moments of his career till date
He talks about his book "Electionomics"
Wins that he cherish till date
The secret of never losing a case as a trial lawyer.
What were the three most challenging moments in your career as an advocate till date? How did you handle them?
Challenges are inevitable when you have the grit to push against the wave. I have a strong conscience and hence, once I take up a case, I take it forward with all my being. Having said that, sometimes, the facts of the case, the legal position of the case and the moral appeal of the case, all deserve to be answered with justice but there may be unfortunate episodes when Courts appear prejudiced or pre-meditated and do not afford opportunities to even present the case properly. At times, even before the presentation of your case, you find yourself totally compressed between the push of your conscience and formal decorum that you cannot overstep as an advocate. I would briefly tell you the three top tight situations: 
Ganga Action Plan case (2003)
The Supreme Court Bench seemed prejudiced towards the seniority and paid heed to the arguments of the Solicitor General of India Mr. Harish Salve, irrespective of mention of incorrect relevant facts, in the face of the record. With 4 years of experience at the bar, I was extremely prepared with all facts on fingertips, case laws cited, legal position drawn.  
But no matter what I said, Judges' eyes and minds stayed fixed on the senior gown. The Court showed no interest to my best documents in the paper-books, which would have proven the SG wrong and I eventually ended up shutting my files and telling the Court, "What is the point in arguing before your Lordships, if your Lordships can't appreciate what I am arguing?". I was loud, clear, harsh and my voice enveloped the Court in silence. Though I had raised a valid point, but I was arrogant. The Bench irked, "What did you say?", and I repeated with the same penchant. Mr. Gopal Subramanium, a Senior Advocate, who was sitting beside me to represent another party in the same case, pulled my gown and told me something which I don't remember, but consequently I repeated my words with care, caution and respect and pleaded to the Court that I was trying my best to assist and sought proper attention of the Court to the relevant facts of the case. The bench pretended to hear me after my objection but nothing fruitful came out during that session of Court. However, later I could drive the outcome in a favourable position for my clients, who were fighting for cleaning of Ganges and to stop misutilisation of hundreds of crores of tax-payers money.
Interestingly, I had written a letter for the presiding Judge of the Bench on the very same night at around 2 am and posted the very next day and conveyed that I was wrong in my arrogance before the court. The impact of that letter was seen 4 months' after that when the case again came for hearing and the Presiding Judge remembered what I had argued on that day and provided relief in our favour.
PIL in Nirbhaya's Case (2013)
This was another hard and unfair situation of early 2013 when the entire country was perturbed with the cruelty of the Delhi Gang Rape. Chief Justice Altamas Kabir's wife worked for the welfare of Juveniles and kept themselves at the side of the culprit Juvenile in the Nirbhaya's case irrespective of his gruesome animalism with Nirbhaya and accused the media as unbiased towards the juvenile victim. I had filed the PIL for the Juvenile to be tried as 'Major' in the Delhi Gang Rape and for seeking his clinical examination as to whether he was a Psychopath and a danger to the society if freed! Several other PILs were clubbed together for hearing. 
The cases were being dealt by the bench of Justice S. Radhakrishnan and Justice Dipak Misra. But surprisingly, after several hearing, the cases were moved to Chief Justice Altamas's bench, by way of an administrative order passed by Chief Justice. I knew he had a conflict of interest as he had already given a public statement to favour the culprit, Juvenile. My PIL was clubbed with other PILs filed, feeling responsible for my fellow advocates, I stayed quiet and didn't raise an objection. All the cases were dismissed. 
I had to pick an alternative route of drafting my proposal for amending Section 16 of the Juvenile Justice Act, thereby bringing the juveniles to ordinary criminal trials in serious crimes. I used to advise certain union ministers in the Parliament, I pushed my proposal through one of them.  Consequently, Central Govt. brought an amendment in Section 16 of the JJ Act. Things went well and ultimately the law was changed. But that psychopath juvenile was released from the child home after he completed his detention of 3 years and that appeared the biggest injustice to the daughter of our country, Nirbhaya. 
Case against Delhi Golf Course (2019)
I was issued contempt notice in this matter by the Chief Justice of Delhi High Court! The issue again was a conflict of interest, I knew that the Chief Judge is an honorary member of the Delhi Golf Club (GGC), yet he didn't refuse to hear the petition. But I didn't possess the document to prove the same. The injustice began to unfold, he asked me to withdraw my petition or dilute my prayers to notional pleadings. Somehow, I felt, the matter that had all the law, facts and moral appeal for the underprivileged sportspersons, who bring laurels to the Nation, going down the drain for the wealthy and powerful. I felt the gush of my conscience, this was a pro-bono case and the financial situation of the sportspersons flashed in front of my eyes. I wanted to bring the opportunity of unhindered entry, right to play on public land(Gold Course) and respect for these sport-persons at DGC.
With all due respect, I pleaded before the court to grant me hearing before making up their mind on anything. The Bench asserted that they would allow me to argue if I would remove certain prayers. I respectfully told the Bench, "These are material prayers in the case based on cogent and well-founded grounds. With due respects, I would not withdraw them, but this Hon'ble Court may always dismiss them after hearing my arguments on the same." The Bench told me that it would not hear arguments on those prayers but dismiss the petition. Under a spot, I responded to the Bench, "The Courts can't pre-empt the arguments of a counsel. Because if the counsels won't argue then what would they do? I think in such a situation, we should just put down our gowns and stop practising." I further added, "You are sitting here to hear us and so you must!" Then the bench gave me a hearing for some time, but this again was not an effective hearing and chose to dismiss the petition. So, in the end, I stated, "I knew this outcome!", on which, I was issued contempt notice.
The same evening, the contempt notice was served at my residence at 10.30 in the night. Notice named 3 of my juniors as well along with all the petitioners. However, on the day of hearing of contempt, at around 10.20am, the Chief Justice called me inside his chamber and expressed sorry for having issued the contempt notice and withdrew the same and restored the petition too, on the ground of conflict of interest and that he wasn't aware of such conflict of interest. I was relieved and felt greatly happy in the gesture of the Chief, who also gave me a warm hug and consoled me beyond my imagination. I would always treasure those moments in my memories. 
My recollection of this event won't be complete without mentioning the gratitude to Mr. Tushar Mehta (Solicitor General of India), Mr. Shyam Diwan (Sr. Advocate), Mr. KC Mittal (Chairman, Bar Council of Delhi), Mr. Rakesh Khanna (President, Supreme Court Bar Association), Mr. Kirti Uppal (President, Delhi High Court Bar Association) and my very close friend Mr. Ajayinder Sangwan (Member, Bar Council of Delhi) and so many other advocate  friends, judges, well-wishers; whose blessings and good wishes have always enlightened my path.

Tell us about the 3 wins that you really cherish till date?
For me, the genesis of intention to win has substantial weight. An advocate may win by hook and crook for wealthy clients adding to the litter in the bin of social filth. For me, winning in the right perspective is fulfilling and adds to the contentment of my persona.  
Each case taken up by me is important to me. I reckon the pains and investment a client takes to reach till High Court or Supreme Court, hence, winning and keep winning every day on principles is the character of my lawyering. Let me still try to pick some of the extraordinary and unique wins awarding me satisfaction, which are peacefully settled in the corners of my mind: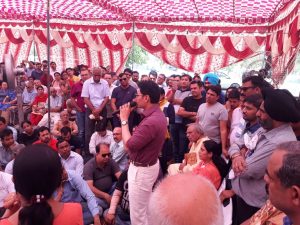 Saraswati Kunj Society Case (2007)
My client was an elderly widow, supporting herself by teaching even after she had retired. Like all real estate matters, my client had deposited the money with the Saraswati Kunj Society, Gurgaon for allotment of plot. She was brought to me by another senior citizen client, who selflessly helped her. The three of us would leave at 4 am and drive to the Chandigarh High Court for months for the hearing. I was worried about the cost effect on my client due to recurring hearings without any result. On a preceding night of the case listing, I could not sleep and just keep on pondering over the case. I would lie down, close my eyes and would get up and write some point and I kept on doing this ordeal till 3 am. It was in my mind that I must take the order in this hearing. I did not sleep that night and entire way also I was awake and pensive. During the hearing, I used the arguments, I had prepared during the previous night and forced myself strategically over the division bench of Chandigarh High Court. As is the saying, "God favours the Brave!", I returned with an unprecedented verdict in my favour. Why I say, "unprecedented", because prior and after that verdict, no one could ever obtain that verdict in the case of Saraswati Kunj society. Even years after that order, I was contacted by hundreds of people, including judges, bureaucrats etc. to take their cases and repeat my kind of success. But I had stopped going to Chandigarh High Court those days as I was too busy in Delhi and my mood had changed due to an incident. I avoided Chandigarh High Court though I went to argue before other high courts like Shimla, Bangalore, Cuttack, Allahabad, Kolkata & Mumbai etc.
What was that incident which changed your mood?
It's still a vivid memory! After the order, the society lost it's an appeal in Supreme Court too. I filed contempt and during this contempt hearing, the presiding Judge of the division bench wasn't favouring the judgment arrived at by his predecessor on the bench. While many other similar cases were clubbed together and pending at the same time. The Judge would keep on giving adjournments on the request made at the behest of a well-known counsel of Chandigarh Mr. Atma Ram, Sr. Advocate (as I recollect), who was representing the Society. Mind it, there were 4 continuous adjournments each week and I used to travel to Chandigarh along with 2 senior citizens and for that, all of us used to get up at 3 am followed by a total of 10-12 hours of car travel each time. And we used to just get adjournments. When the ritual was repeated during the 5th hearing, I raised a serious objection and pleaded before the bench, "My lords may hear the case today, as I come from Delhi and the case is getting adjourned since last 4 occasions!" The Judge snapped at me, "Who has asked you to come here?" This was indeed an offensive statement.
For a moment, I didn't realize what to answer and I tried to weigh the situation in its correct perspective. I only said, "Mylords may consider my request." The case was though not adjourned, but passed over, I could perceive something hard is going to come my way. During the arguments, the judge snapped at me again, "They don't have plots, where would they give you plot from? Even the Supreme Court order can't help your client!". The Judge also said that he would pass rule in the main matter (which would then come in 5-7 years) and dispose of the contempt on society's plea that they don't have plots to allot.
There were multiple complications in the case, and I am not going into those, but the impact would have been that all that was achieved, in the past, in favour of the client, would have been lost. This was one of the trickiest and testing moments of that time. I bought a minute's time from the bench to talk to my clients, while in effect, I sought time to think a little more (…laughingly). Coming back to the bench, I requested the bench, "Mylords may pass an order, as they deem fit, I have one very small request to make, 'whenever the society start executing registry (sale document), the first registry is executed in the name of my client." (In effect this was my trap for the judges, as in reverse, I was seeking to bind the society so that they can never execute any registry, without first giving the plot to me). My speech delivery, carefully chosen words and positive attitude changed the context of things there. The bench accepted this contention of mine. And after a year or so, we filed another contempt and consequently, the registry was done in favour of my client. From the date of filing of this case in 2006 and till date, my client had been perhaps the sole beneficiary out of so many thousand people, who had bought a plot in Saraswati Kunj society, just opposite to Gurgaon Golf Course, and got possession thereof in consequence of a court order. 
Love Jihad case for RSS (2003-04)
This was one of my first pro-bono that I fought in my early career days. A 10th fail 45-year-old man, who was already having 2 wives and working in the Waqf Board, alleged that he was legally married to a highly educated professional Hindu Women of 28 years from Ambala from a family of intellectual and well-settled parents. The issue was boiling in the region for around 6 months and consequently, several cross cases reached at the door of Supreme Court, including the cases filed by the parents of the girl, for whom I was arguing.
The parents were in greatest distress about the welfare of their daughter, who was earlier married to a Hindu boy in Delhi and was removed from his company, while the couple was going to Vaishno Devi, by the Muslim Man. For seeking her release from the abduction, parents had filed Habeas Corpus petition before the Chandigarh High Court. The Muslim man and the Hindu girl had jointly filed Writ Petition for seeking protection and a separate petition for seeking quashing of FIR against Muslim man. A couple of other petitions from Muslim Priest (Maulvi) and Hindu Support groups were also filed. Both Central & State governments belonged to different parties, so the battle was really heated up on this count too.
The High Court granted protection to Muslim boy and Hindu girl and dismissed parents' petition, but declined to quash the FIR against Muslim man and directed him to appear before concerned Magistrate's court for obtaining bail.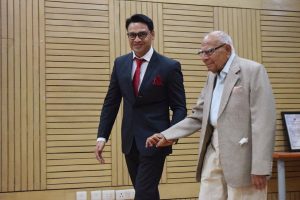 Before the Supreme Court, there was a lot of drama and the entire courtroom was filled with people on either side of spectators came to watch this case. The Jethmalani clan with a battery of support lawyers were representing the Muslim man and a Hindu girl.  Heated arguments took place for long. At the conclusion of the long hearing, the SC bench called the Hindu girl for seeking her statement in open court. The girl gave a statement in favour of a Muslim man. But I was vigilant like an eagle and watched her body movements and words' delivery very closely. I somehow sensed the tension in her body and observed a minute of detail. While she spoke her name she was confident and looked into the eyes of Judge. But when she said that she wanted to live with a Muslim man, she became a different person. She sounded low and spoke face down without eye contact. The bench was quick enough to retort, "It is totally clear that she wants to live with….!.", and I snapped just at that moment and very softly spoke, "Mylords may I request to take her statement inside Mylords' chamber privately!" I repeated, Mylords heard it clearly now, they paused and within few moments directed that they would take her statement in Chamber during lunchtime.
This changed the outcome of this case later. When the truth was revealed to the court privately by the Hindu girl, the Court denied relief to the Muslim man, who in fact ran away from the court premises during the hearing itself, apprehending his arrest. I still remember the girl's overwhelmed parents lied down on their stomach and touched my feet outside Court, bringing tears to even my eyes.
CRPF/BSF Pension Pay-parity case (2019)
One of my very close friend, who is a senior officer in the CAPFs services, brought this case to me with an appeal from thousands of service personals. There was a long legal struggle which they had adhered, and the matter had finally reached the Supreme Court. I had to work on deriving the legal position to achieve positive results. It was extremely challenging, I had to spend substantial time on research, discussions and building the case. Eventually, we achieved the desired. It was a landmark judgment that brought organised status to CAPFs services (BSF, CRPF, ITBP etc.) and provided financial parity to officers similarly situated therefore benefitting lakhs of families of officers. I received hundreds of calls and messages on social media to express gratitude for this win.
As a trial lawyer, you have a record of never losing a case. What is the secret?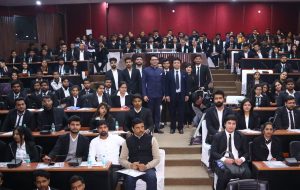 One develops one's skill of lawyering with time. While each to his own, I have my own grasp of human psychology apart from in-depth legal acumen. The trial incorporates building case strategy based on the court process, the examination of evidence, cross-examination of witnesses, facts' penetration and presentation. All these skills applied together help in winning each case.
You started your career in the chamber of late Mr. Dipankar P. Gupta, formerly Solicitor General of India. Tell us about your biggest takeaways as an advocate during this time.
Since I was fresh out of college, his mentoring was critical and left lasting impressions on my persona. His meticulousness impressed me, and I adapted it as a penchant. There were other commonalities between us, we both liked, believed and had read Swami Vivekanand and we both were tall and handsome (…laughingly).
You are the Joint Secretary of the Supreme Court Bar Association. What are your plans to make things better for the lawyers practising at the Supreme Court and what all have you achieved so far?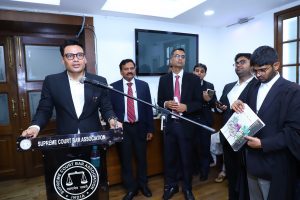 I see SCAORA body as a possible engine that could drive the judiciary culture to a futuristic vision comprising of no pending cases, quick and fair trial, technological advancement to aid speed and awareness and taking care of the legal fraternity in the best way. 
To make all this possible, we need the right kind of people on board along with supportive infrastructure, staff and resources. 
I would say, each member of the committee brings their intention for the upliftment of fellow advocates. I too, add up to the committee with my previous experiences of intention, planning and execution but where we all fail to achieve our vision is the lack of staff, resources and infrastructure, basically, the funding and formation of SCAORA machinery as a functioning body must be maturely established in order to achieve its goals. 
For example, since last one and a half year of my tenure, I could push some of the important executions through the SCAORA committee, like medical schemes for advocates, SCAORA e-journal that provides the platform to the fellow advocates to speak up through articles, we also formalized delivery of lectures by Judges and senior advocates for the benefit of bar members to prepare for their AOR examination. All this and more, I have a strong inclination for technology and so, apart from bringing e-journal, I also pushed all possible resources for these lectures to be made available online. Having made all this effort, I want to stress upon that all of this could have gone a long way if there was more support available in terms infrastructure and resources to SCAORA, for which our request to the Chief Justice of India is pending consideration. The CJI has assured us for providing supportive infrastructure to SCAORA soon and has also agreed to resolve the necessary issues of a registry, which advocates are facing for years. I am happy to say that some of the issues have already been resolved. I am happy to say that the present SCAORA Committee is progressive and mindful and is a pleasure to work with.
I am happy to say that we could also add a feather in the cap of the SCAORA committee by organizing an elite "National Conference on 'Technology, Training and Infrastructure: Keys for Speedy Justice'; and 'The Changing Face of Legal Education in India' held at Vigyan Bhawan in Sep' 2018". This was the first time in the history of Supreme Court that the SCAORA Committee organized such a successful and valuable program that the whole legal fraternity could take pride. My previous exposure of successful huge social events enabled me to drive the planning and execution of the National Conference against all odds and challenges. I had in mind that we had to ensure the smooth flow of the event since it was prestigious and being inaugurated by the President of India and under the chairmanship of Chief Justice of India and attended by all the other Judges of the Supreme Court of India. I am so grateful for the whole team members who worked extremely hard for it.
Basically, I feel we need innovation, pragmatism and zeal to implement various episodes to uplift fellow lawyers. I wish to execute much more and seek the blessings of Almighty, to be in the position to achieve more in the field of health, fitness and financial security of my legal fraternity.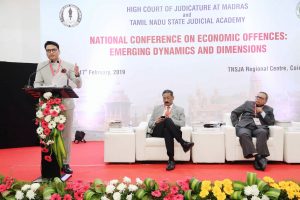 What are your thoughts on pro bono legal work? You are known to do a lot of pro bono matters. Tell us about the three most important pro bono matters you are working on currently?
Being humans, we are blessed with the capability to think and use limbs in the best possible manner, as compared to other living bodies on earth. What animals are incapable of, humans are capable of! One such capability is 'to help'. Humans are best built to help, with their minds, limbs and ability to communicate. So I believe, whatever we do, there should always be an element of pro-bono. I bear it as a recurring habit. Society is best served, when more and more able minds provide pro-bono services in different fields, be it law, medical, education etc. The culture is fast developing in India, but a lot is required to be done yet.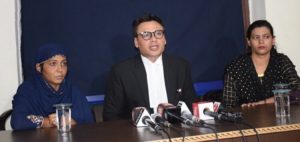 When you ask about 3 ongoing important pro-bono litigations, I would say,
(i) Muslim Women – Halala & Polygamy case – pending before the Supreme Court; 
(ii) Permanent Commission for women in Armed Forces – pending before Supreme Court of India & 
(iii) Illegal Sand Mining case – pending before National Green Tribunal (NGT), however, in this case, serious observations and directions have been issued to stop illegal mining from the riverbed.

You write frequently. You often write for various media houses and also recently published a book called Electionomics. How do you find time to write despite busy schedules?
Your question has the answer itself, '..you find time..'. We all have the same twenty-four hours in the day, it is about disciplining oneself to do what one has to do. Sometimes, when a lot is at stake for my clients, the cases take most of my mental space, those are the days, I do not write much although subconsciously if I have decided on a topic, my mind keeps gathering information and begins its analysis.
The day comes, when my mind is relatively free and all prepared to flush all my thoughts on my laptop, then it's a matter of just a few hours. The actual writing is just a result of my thought-process that I cannot quantify in the unit of time, that's how my mind works as far as articles are concerned. 
Writing a book especially one like 'Electionomics' is a different story, a lot is already covered in the Author's note of the book, briefly, it can be said, that it is a huge commitment to come up with a book. A book like this has lot of research and analysis into it combined with my knowledge of Bhagwad Geeta of tender years. Surprisingly, Shlokas that I had read in my early youngsters' days, came out to ripen with deep understanding when I began compiling them for the book. I think the habit of daily meditation helps me a lot in my mental agility. 
Tell us about Electionomics. Why did you want to write a book like this? What is the idea behind this book?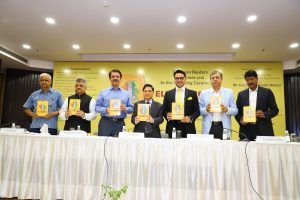 Election machinery of the largest democracy of the world is complex beyond imagination. The book attempts to define the Election process in a very simple way so every common person can understand it. I have used the ancientness and spiritualism of King Dhritrashthra as a satire to describe our current Election process along with its legal fabric. The book is not just the economics of the election but it's a comprehensive Election Science (चुनाव शास्त्र). 
The book presents the complications of Indian Democracy and elections through the anecdotes, statistics, the legal provisions, position of courts and any resultant discomfort of the readers have been offered solace by way of 24 shlokas from Shrimad Bhagvad Gita. The wisdom of Krishna is used to advise the young generation on how to survive in the adverse times, the book "Electionomics" comes out as a Mythological Satire on the complex Election scenario in India. It's a fusion of reality and fiction awarding wisdom and ease to the readers to deal with harsh life. The book has attracted accolades like the only book of its kind, an accompaniment of Bhagwad Geeta, Mythological Satire, the tale of elections from the eyes of Sanjay and ears of Dhritrashtra etc.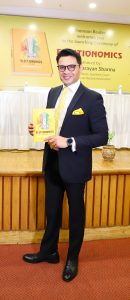 I wrote this kind of book because I have all what it takes to write it. 
Mental and physical fitness is very important, but most lawyers fail to take care of themselves in this regard. Tell us about your self-care routine?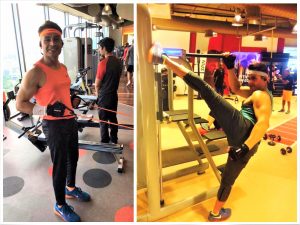 Self-care, cannot have a special routine removed from my professional routine. Everything is engrained within the one and only one time-seed of the day. Whatever we sow each day, reaps out and shows. Here, read between the lines from the outline of my daily routine. Life is not easy and with the demanding professional life, I cannot live with a fixation on the clock. Each day is a different day. The two intrinsic things are I open my day with few minutes of meditation and finish my day at home with my family and everything else remain an on-spot decision based on energy level inside me at that moment. 
My fitness routine varies as per my court schedule, there are days I need to rush for the court early, preceded with overnight case preparation and I reduce or skip my fitness regime in the morning. Sometimes I sneak out during the evenings when I feel the need to burn the calories is imminent. I listen to my body and head out for my food and activities accordingly. Its mix of cardio, callisthenics, weight training and stretches at the gym; yoga with my wife, lawn tennis with friends or merely golfing with my close buddies or kids.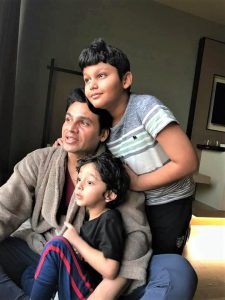 My breakfast is usually fruits salad mixed with curd and turmeric. I carry the home-cooked meal to court. The court proceedings usually occupy me till midday on working days, followed by client meetings or public events. I usually have early dinner between 6:30-7:00 pm sitting at my home office. Usually, it's a bowl of Lotus Seeds (Makhanas) or two besan cheellas, or single sandwich or a bowl of salad, as I am fond of home-cooked food.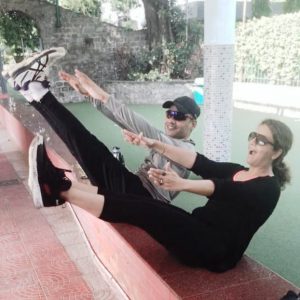 Evenings are usually spent with case preparation, writing articles and other important meetings, when I close my day, I make sure that I speak to my kids about their daily routine, achievements, challenges. I love to parent them. I usually keep Saturdays for pro-bono meetings and beyond that I prefer to keep weekend for activities with my family & close friends, like sports, get-togethers, excursions or watching good movies, only except for urgent client meetings, as you can see a lawyers life cannot be guided by fixation, as I talk about it, I know, how tricky it is, the idea is to try to optimize and not to lose on anything. In addition, many of my lectures & speeches happen during weekends and that provides me inroads to social interaction with the youths, which I love very much.  
According to you what are the ten most important skills one should cultivate in order to succeed as a brilliant litigator?
That's easy! (…laughingly) 
A brilliant litigator should be very good at reading, writing & oratory. Strategic, clever & mighty minds do best for their clients! Positivity in attitude, good work and timely delivery are a must for fruitful future references in work. And that's only nine! (…laughingly)
What's the tenth?
The tenth is, a brilliant litigator should always have some surprises up his sleeves, which he should never share even with his team.
The legal profession is very stressful, how do you unwind yourself?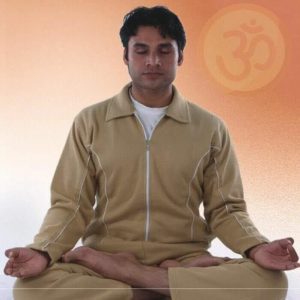 I always begin my day with 10-15 minutes of meditation, it energises me for the day. It is extremely important to take care of personal life and the relationships that we cherish. I am a family man and my home is the best place for me to destress myself. I and my wife take extreme pleasure in raising our two children, I think it's crucial to spend time with the children, impart our experiences to them and also, see the world through their fresh eyes, it keeps us upbeat and modernised. My mother passed away a few years back and I try to speak to my father every 2nd or 3rd day, I enjoy a very fond relationship with him. 
You have built a great brand for yourself as a lawyer in a relatively short time. What are your thoughts on how a lawyer should go about building their brand as a practitioner?
Correct Practice, Right approach, vision, presentation, commitment, genuine concerns for the fraternity and clients, honesty, integrity and connect. Just be yourself, honest and genuine, do not get affected due to the rat race of the world. I have a better sense of duty towards others and that also entices others to think about me. I am always careful about my duty towards others with the least nuisance value.
Do you have a personal code of ethics about which kind of matters you will accept or refuse? What according to you are the 3 most important ethical principles that you personally adhere to?
When in doubt, I ask my conscience, if that permits me, I take the case, else either I refuse or discourage such a client to opt for me. Sometimes I have to refuse because of a shortage of time or when the attitude of a client appears extremely unreasonable.