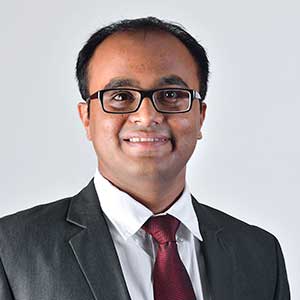 Albin Thomas graduated from NLIU in 2012. He has an enviable academic record and an excellent series of internships at top law firms. He has been associated with Legal Edge Tutorials as a content developer since his college days. Soon after graduation, he started working as an in-house counsel at ICICI Bank, Mumbai where he worked for almost 2 years. He is currently working as an Associate at Trilegal.
In this interview, he talks about:
Work experience at ICICI Bank Ltd.
Switch from in-house counsel to law firm associate
Work experience at Trilegal
Legal studies are still only a backup option for quite a lot of students. What motivated you to choose law as a career? How did you get through to NLIU?
Yes, back in 2007 (the year in which I decided to pursue law) legal studies were still considered a backup option for most students. However, I think times have changed and law as a career has now become a preferred choice for most students. Personally, being from Bhopal and due to the presence of a national law university in the city, I had opportunities to interact with students from the college and their experiences motivated me to take up law.
Like most aspiring students at that time, I enrolled myself at Law School Tutorials, which gave me a solid platform to clear law entrance exams for various national law universities, including NLIU Bhopal.
How did you fare in your academics at NLIU? Would you say a great CGPA is a necessity to kick-start a good career in the legal profession?
A law university offers a student with a plethora of prospects that include curricular, co-curricular and extra-curricular activities. I did reasonably well in academics, however, my sole focus was not to merely secure top grades, but to utilize the numerous opportunities that were offered at NLIU to further my abilities. A good CGPA can act as a stepping stone for a good legal career, especially for advanced studies and for securing jobs at top-tier law firms. However, practical application of law is vastly different from what is taught in classrooms. Therefore, it would be incorrect to say that a good CGPA is necessary to kick-start a good career.
What were your areas of interest during your graduation? How did you go about developing expertise and knowledge in these areas?
During my graduation, I took keen interest in securities law, general corporate law, banking and finance. To further my capabilities in these specific areas, I focussed on three aspects: writing research papers on current issues, participating in moot court competitions that catered to my interest areas. Internships with various banks/financial institutions and law firms helped me gain practical insights to develop an understanding of these subjects.
In my initial years of college, I realized that I wasn't inclined towards litigation and therefore my focus was always on enhancing my expertise in corporate laws.
During your college days, you had worked for Legal Edge Tutorial as a Content Developer. How would you describe your experience as?
Legal Edge Tutorial was founded by one of my close friends, Harsh Gagrani. I was in my final year of college when Harsh was starting this venture. The biggest challenge we faced initially was to develop our course material that was unique and easily comprehensible, especially since this space was already dominated by established players. I thoroughly enjoyed preparing the course material, (especially the law based material) because the task of explaining legal concepts to young students who were new to the subject in a simplistic manner through illustrations was challenging.
However, the most satisfying aspect of my stint with Legal Edge Tutorial was my teaching experience. Interacting with my students and motivating them to overcome their anxieties was a completely new experience for me.
You were the convener of Centre for Business and Commercial Laws, NLIU during your 5th year in law school. What skills do you get to hone while managing such a responsibility?
Starting out as a member of the Centre for Business and Commercial Laws (CBCL)from its inception and going on to become the convener was a fulfilling learning experience. At CBCL, we published regular e-newsletters, organized workshops on latest business and legal developments. Our aim was to ensure that students had easy access to corporate-related information.
As convener of CBCL, I was grateful to have the opportunity of hosting a University Grants Commission (UGC) sponsored seminar for academicians and students on "Critical Issues in International Commercial Arbitration". The seminar saw intense discussions on arbitration-related issues, and was thoroughly appreciated by participants. Based on these discussions, we submitted a list of recommendations to the UGC on changes to the arbitration legislation. Additionally, we also published a book on the subject which was a compilation of the finest seminar papers.
During my tenure as the convener, I was given a chance to improve my leadership and management skills. Now when I look back, these organisational skills have come in handy in my professional life.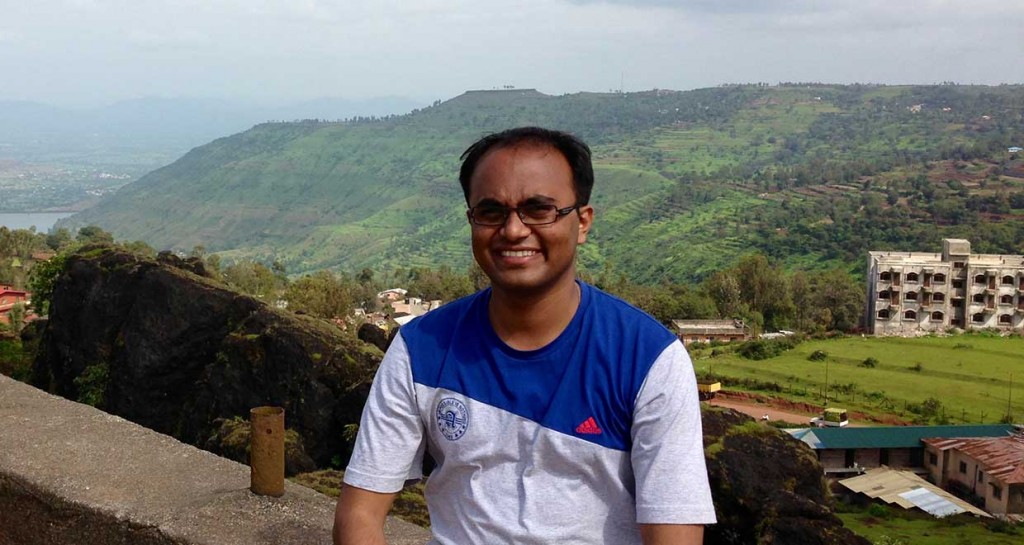 After graduation, you joined ICICI Bank as an in-house counsel. What had contributed towards this appointment? What did you take away from your experience at ICICI?
My interest in banking & finance coupled with internships at financial institutions played a critical role in my appointment with ICICI Bank.I joined the Corporate Legal Department of ICICI Bank at its headquarters in Mumbai. My work profile included general corporate finance, debt restructuring, e-commerce and priority sector lending. The transition from being a student to a professional was exciting. As an in-house counsel, my role was two-fold: Firstly, documentation and advisory work for transactions. Secondly, I was also required to act as a transaction manager in various cross-border and high ticket financing deals. This involved liaising with offshore counsels, negotiating with clients along with bankers to ensure timely execution of the transactions.
What I liked most about my role as an in-house counsel at ICICI was that it gave me an opportunity to directly negotiate and manage transactions at a very early stage with limited hand-holding. During my tenure, I also interacted with a lot of senior people of the legal and business fraternity that gave me useful insights into the banking and finance industry. Apart from developing my technical skills, I also worked closely with bankers that enhanced my understanding of commercials, a skill set that I believe is fundamental for transactional lawyers.
After having worked at ICICI for more than 2 years, how did the shift to Trilegal take place? What does your current work profile at Trilegal consist of? How is a typical workday like?
Being involved in the banking and finance sector for more than two years as an in-house counsel, I wanted to broaden my expertise in the field of finance. Therefore, I joined Trilegal's International Capital Markets practice group as an Associate. Unlike how it is generally perceived, for me the transition from an in-house role to a law firm was smooth.
Capital markets practice is vastly different from the banking practice that I was involved in for the past two years. Our team advises clients regularly on a variety of capital markets transactions including debt and equity investments, initial public offerings, further public offerings, qualified institutional placements and other related transactions as well as regulatory advice. Being a heavily regulated sector, this practice area requires lawyers to stay abreast with the latest regulatory developments. Further, due to my prior banking experience, I am also involved in the banking and finance practice of the firm specifically transactions dealing with corporate debt restructuring.
A typical day at Trilegal involves client meetings, negotiations with opposing counsels, managing matters and drafting and review of documents.
You have had the opportunity to judge theNLIU International Mediation Competition. What did you specifically look for in the mediators?
Alternate Dispute Resolution has become a key tool in resolving commercial disputes.The NLIU International Mediation Competition is a perfect platform for law students to develop their skills especially since most leading law firms and corporates today have a vibrant disputes resolution practice. My interest in this subject stemmed from our participation at the International Negotiation Competition organised by Harvard Law School and Leipzig Graduate School of Management at Leipzig, Germany. This was a unique competition where students from leading business schools are pitted against law students to negotiate on complex hypothetical commercial disputes. This was a very enriching experience for me. While judging at the mediation competition my prime emphasis was on the temperament of the mediator, his clarity of thought and presence of mind, especially in situations where parties got aggressive during discussions.
Lastly, what would be your parting message for our readers?
Please don't just chase grades, make use of all the opportunities your college provides and remain dedicated to your interests. As far has listing 3 activities are concerned, I would say focus on your choice of internships, read as much as possible on your areas of interest and develop public speaking abilities.