Anant Raje is a graduate from National Law Institute University, Bhopal (Batch of 2012). He has an enviable academic record and an excellent series of internships at top law firms. He has multiple publications to his name. Soon after graduation he started working at Samvatsar Advocates and Associates, Indore where he worked for two years. Currently, he is pursuing Masters in Corporate and Financial Services Law from National University of Singapore.
In this interview, Anant talks about:
Quitting job and aspiring for higher studies
Choosing NUS, Singapore over LSE, London
Writing an SoP and getting recommendation letters
Please introduce yourself to the readers. Tell us a little about your childhood and your background.
I am from Indore and have spent all my childhood there. I come from a family of doctors but chose a different career path. I graduated from NLIU Bhopal and am currently pursuing my Master's degree in Corporate and Financial Services Law at NUS Singapore.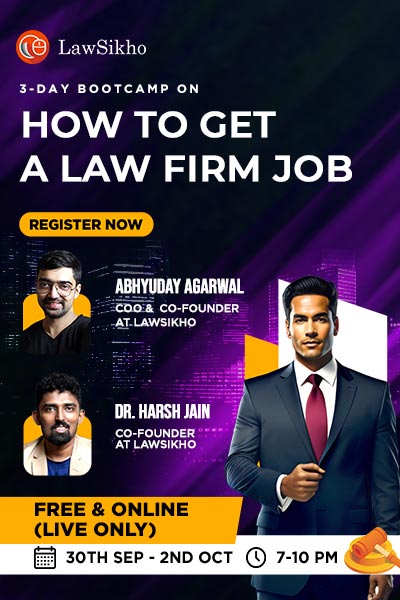 When did you decide to take up law as a career? Tell us something about your college life. Being a law student, were you only focused on academics? How was the academic pressure?
I would not say that being a lawyer was a childhood dream. However, since a legal background seemed to be a consistent trend in the modern leadership and because law as a profession requires an individual to develop various aspects his personality, I found this attractively challenging.
The fact that I would be exposed to various subjects ranging from sociology to corporate law and at the same time get to participate in extra-curricular activities drew me towards the NLUs. This was the reason why I chose to take up mooting in college. I was lucky enough to do well in the internal pool selections and go on to represent the university in Jessup International Moot Court Competition, where our team won a memorial awardin the national rounds and Henry Dunant Moot Court Competition, where we made it to the Semi-finals and won the best memorial award.
For developing a habit of hard work and critical thinking, I would give credit to such competitions, publishing papers and the rigorous curriculum.
What were your areas of interest during your graduation? How did you go about developing expertise and knowledge in these areas?
Frankly, there were so many subjects to discover and know more about, that having interest in only one was tough. I was attracted to all of them and enjoyed watching them in action in the daily news. I did have some predilection towards Financial Law, Banking Law and Constitutional Law because of their large scale as well as grass-root level implications. It was for the same reason that I enjoyed Public International Law. It is deeply connected to international politics and its function in the international dynamics found my interest.
As I mentioned earlier, trying to find the application of such laws in the daily news went a long way in helping me understand these fields better. Mooting and internships contributed to a great extent.
As a law student which activities did you participate in? Tell us about your law school journey.
Apart from the extra-curriculars, I was engaged in several organisational activities in college. These included cultural events and inter-college moots and arbitration competitions. It was always satisfying to work along with my friends towards the success of such events. I also spent my spare time working on publication in law journals, both domestic and international as well as legal magazines.
I would say that the law school journey was rather enriching and rewarding. Living in a high competition environment teaches a person to work towards their goals even where success is a hard to get.
What kind of internships did you do while you were a student?
I tried to keep my internships as varied as possible from consumer forums and litigating firms to bigger law firms. One must remember that law is a field with too many options and one must explore them as widely as possible before making a choice. This kind of exploration provides us with a variety of experiences and a wide knowledge base.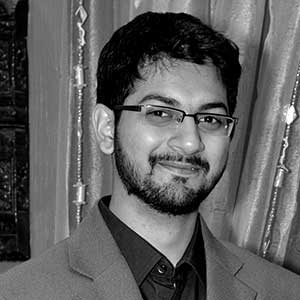 Recently, you've joined National University of Singapore for LL.M. in Corporate & Financial Law. When you decided to quit job and pursue LL.M? What was your motivation behind doing LL.M.?
I had taken up a job with a firm in Indore as it did not have tightly compartmentalized teams and it gave me the option of exploring a variety of fields at the same place. It also gave me some time to prepare for the civil services exam without losing touch with the legal field. I had placed a predetermined limit on the years I would spend on it and although my attempt at the examination was not successful, it was enriching in itself; especially as a lawyer. On the parallel, my job enabled me to zero-in on the field of law that I would like to specialize in. The next step was to apply for LLM. From what I had understood and experience proved me right, was that LLM would familiarize me with the core concepts and principles of the relevant laws with a multi-jurisdictional approach. It increases one's ability to understand the rationale behind the law and enables a person to apply it with acumen and dexterity.
How did you choose NUS over others? How did you go about choosing a university?
Amongst other options, choosing between LSE and NUS was the toughest. Both the universities had similar curriculums, I was getting the specialization of my choice and the professors were equally accomplished with years of practical experience. Of course LSE also has a bigger brand value. But the fact that many of the NUS modules had an international as well as Asia centric approach attracted me to the curriculum. In the duration of this course, we have been exposed to Asian, European as well as American laws and legal principles. Also, a full scholarship awarded to me by NUS made it the logical choice.
How did you go about writing your SOP? Are there any key factors which one should keep in mind before writing the SOP? How about recommendation letters? Who all recommended you to pursue LL.M?
I believe the best way to write an SOPs is by avoiding taking a leaf out of other's books. It just has to be an original and honest statement about one's own goals, accomplishments and reasons for pursuing the degree. It should, however, not be a baseless rhetoric. One must spend weeks on each SOP, crafted uniquely for each university. It needs to be based in a thorough research on the goals of that university, the background of the professors, their mission statements and the current developments in the relevant fields. Since, LLM courses do not have entrance exams, one's CV, the SOPs and the recommendation letters go a long way in one's selection.
It is best to approach the faculty that knows you best for the academic recommendation letters. It is best to plan it all well in advance and give the faculty enough time to write good recommendations. It also helps to send one's CV across along with a request for recommendations to give them a reference of your accomplishments.
How different is the style of teaching at NUS? Do they focus more on the practical aspects of the law as compared to the NLUs?
As I said earlier, the curriculum at NUS is just what I had expected and I am thoroughly satisfied with it. The course always attempts to keep the larger picture in mind while dealing with the depths of the laws. The pedagogy is concept based and very practical. Even examinations require the candidates to write legal opinions and tender advice in hypothetical situations. The classroom environment is vibrant in most of the lectures and requires the students to speak up and analyse constantly. It really coaxes a person to think and not just accept what is being taught. Even in the NLUs some of the good teachers had a very similar approach. They did not care about whether a student is quoting the names of the cases right or regurgitating provisions verbatim. They required students to give logical and legally sound arguments and these are the subjects that I had understood best.
What is your topic of research for LL.M? Why did you choose that subject for research? How is your experience so far?
The course at NUS offers a variety of modules within a larger area of specialization and within each module there are research papers or assignments that need to be submitted. One has the option of choosing a topic of one's own liking, subject to the professor's approval. For example, in one such module I was required to device an enforcement regime for insider trading offences in financial markets and in another I wrote a paper on the legal nature of banker-customer relationship and its larger implications in regulatory laws. I found these modules very educational and thought inducing. They teach us to open up our minds to all the possible perspectives, analyse them and come up with novel arguments and suggestions. It is intellectually challenging and hence stimulating.
Does NUS provide students with scholarships? Are there any other institutions, which provide scholarships?
Yes NUS automatically considers every applicant for scholarships and awards them on the basis of merit. It is best to keep track of policy changes and exceptions introduced on their website. Apart from scholarships awarded by NUS, Indian students can rely on – JN Tata, KC Mahindra, Aga Khan Foundation Scholarships, Atur Foundation Scholarship, B.D Bangur Endowment (NIRMAN), Narotam Sekhsaria Scholarship, RD Sethna Scholarship Fund etc.
What is your view on the latest trend among law students to pursue Masters abroad? How much of a brain drain do you think this is?
People choose to take up masters for a variety of reasons. The most common trend is to seek opportunities abroad. One must, however, consider that law as a field is rather tightly knit in every country. It is rare, although not impossible that it would open up to an immigrant lawyer. An LL.M in itself would have some value but it is not a sure-fire method of finding jobs. It is best that it be complemented with clearing internationally respected Bar examinations for example the England and Wales Bar or the NY Bar. One could also consider examinations for Solicitorships or the Qualified Lawyers Transfer Scheme and its equivalent in such jurisdictions. To be able to manage this within a year, one must plan it in detail before setting out to do an LLM.
What are your plans after completing Masters?
I wish to come back to India to work, preferably, in the field of banking and financial law.
Lastly, what would be your parting message for our readers?
It is best to take time in discovering what they truly want to do. Some figure it out sooner than the rest but one must not rush into the rat race. In the formative years as a lawyer, it best to seek experience and knowledge. They are the strongest assets that a legal professional can have.