Animesh Singh graduated from Symbiosis  Law School, Pune, in 2009. After a successful stint as Associate at AMSS, New Delhi, as Associate, he co-founded his own firm, A&S Law Chamber and Consultants, in Bhubaneshwar.  His areas of expertise include conducting litigation, conveyancing, drafting pleadings and contract agreements, arguments/ conducting hearings in the courts, client conferencing/consultation, legal research, drafting legal opinions, fact finding investigation/due diligence.
In this interview we speak to him about:
His time at Symbiosis
His experience at AMSS
Starting his own firm
How would you like to introduce yourself to our readers?
I am a first generation lawyer. I chose to study Arts after my 10th because I associated more with the field of humanities, literature and philosophy. I have always been a hyperactive kid; thus, I was more into NCC and sports during my +2, and had decided to join the Indian Army thereafter. However, I had to change my career plans suddenly, because of an unfortunate accident and injuries sustained during one of the NCC trainings. Thereafter, pursuing Sociology as my higher studies was the plan, but Law being another challenging profession and a vast arena to explore, struck my inquisitiveness. Hence, I took up the challenge and today this profession supplements the kind of person I am. Further, it gives me many opportunities to satiate my habit to learn about various subjects and assimilate them to build questions of significance and law.
Give us a brief overview of your life at Symbiosis.
I had a fabulous time in Pune while studying law at Symbiosis. The initial three semesters I was mostly restricted to the classes and the hostel room due to the injuries I had sustained then. That apart, I have thoroughly enjoyed studying law there and getting the best of my friends for life. I really owe a lot to my faculty there; some of them have really shaped my vision for life and practising law. The number of subjects per semesters was grueling at times at Symbiosis Law School, and that did bring out the best in me.
It's not about a law school being private or government aided, but it certainly matters to be part of one premier law school in India as it holistically tailors one's approach to learning and interpreting law by getting introduced to like minded people. And to be specific about Symbiosis, I would vouch that the kind of intellectual and creative freedom it provides to its students is incredible in itself, and such an atmosphere makes the students compete with oneself and not with each other irrationally, which I think is the best way to grow in life and profession. Lastly, I would state that, to me and to all, his or her law school is as "Rosebud" is to "Mr. Charles Foster Kane", so I refrain from comparison.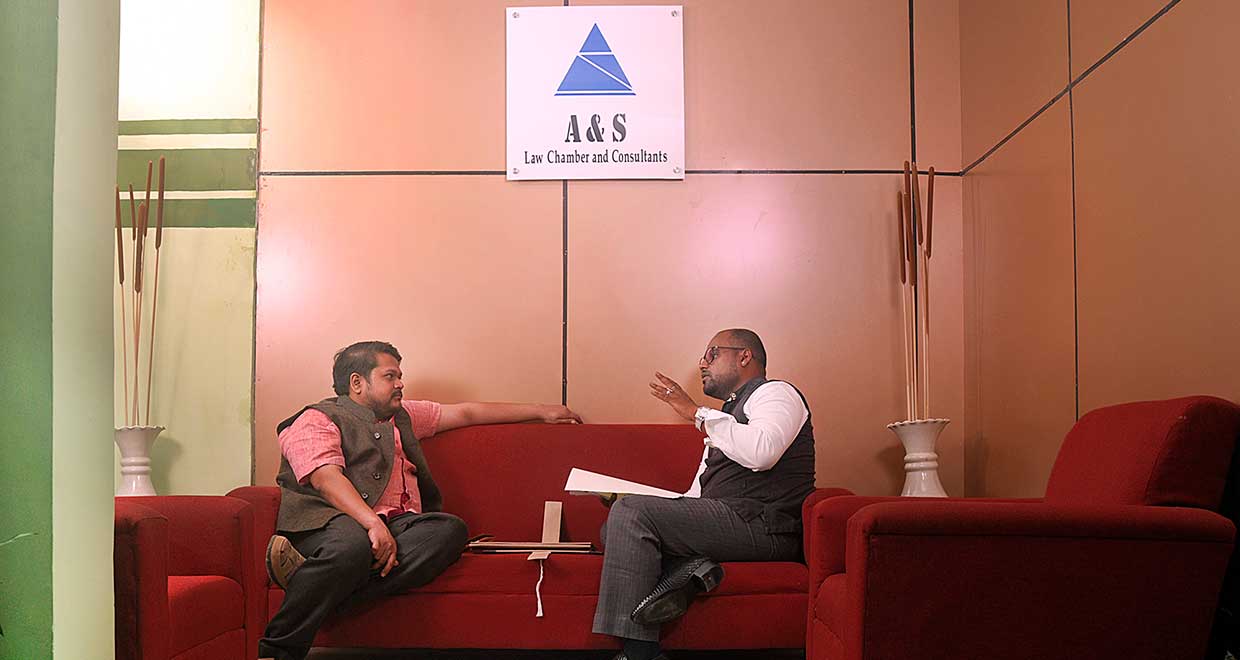 How much of a role do GPAs play in shaping one's career path?
GPAs are as important as salt to taste. GPAs would qualify one for the next university/institution, but not for the real working world and the unique level of stress one deals with while working independently. I was more or less a thorough and inquisitive student, yet not a scholarly one. My GPAs were only above average as I mainly focused on a lot of other activities and interests even during my law studies. Back then I spent a lot of my leisure time reading film literature and watching a lot of world cinema (ranging from African to Oceanian cinemas, esp. Indian, British, French, Polish, Bosnian, Brazilian, Japanese, Korean, Argentinean, African, Latin American, Iranian, Italian and Australian to even Thai etc). Pune being the breeding ground for filmmakers in India (having FTII and National Films Archive of India) I got introduced to many notable as well as aspiring filmmakers, which subsequently did alter my perception towards cognitive, societal, and universal issues in a notable way. I believe those who want to practice law should not restrict themselves only to the law syllabus provided by the university; everything that has rules/procedures is Law in itself, be it Fine Art, life, or Rocket Science.
Juxtaposing GPAs and Career goals, I believe, once a professional degree is obtained, one can explore the new world; of course that requires the most basic necessity called inquisitiveness for everything tangible and intangible. In my view, one must concentrate on exploring his/her own personality and taste for life during the course tenure, rather than just getting entangled in Sections and Sub-sections. The best lessons of jurisprudence are scattered around outside the text books.
If you are good, you are good; no GPAs or a certificate can define anybody who is going to practise law. One has to earn his medals in the battle ground only.
What kind of internships did you engage in during your student years?
I had undergone corporate as well as ligation internships during my student time. However, the corporate internships did actually outline my working style and perspective towards practicing law in the courts as I follow the same model of work culture even while practising litigation today.
I specifically value my internship in JSA, Bangalore, during my fourth semester, and to be specific, I am grateful to Mr. Sajai Singh (Partner) for how he encouraged me during my internship to work on complicated legal matters single handedly without having to worry about committing mistakes. He too taught me to never judge one by his/her current capabilities, as those who keep constantly working with interest get better in that field sooner. That confidence building in me had proved to be really helpful in taking courageous decisions in my profession in later stages. That is the reason, we at A&S Law Chamber and Consultants focus greatly on training our interns/associates and provide them with the best work culture, learning experience, and creative freedom with whatever limited resources we have currently. We believe, as the human generation changes every 25 years, we would try our best in creating at least a few next generation top brasses in this profession.
What are your areas of specialisation, and when/how did you go about choosing these? 
Currently, we at A&S are dealing with a lot of cases relating to the Contract, Real Estate, Labour, Consumer, Family, Mining, Arbitration, Banking, Service and Criminal Laws. Our practice ranges from the tribunals to the trial courts up till the higher judiciary. I personally appear for many government matters, which give me ample opportunities to represent the public interests at large and is enormously satisfying. Categorically, there is no specialisation, per say, as I don't consider it prudent to limit the practice areas and bring monotony to my advocacy skills.
If I have to advise to any promising aspirant of advocacy, I would suggest him/her to explore various subjects in law before restricting to any specific area, as specialisation is a matter of eventuality and choice after considerable years of gathering experience and mostly falling short of time to focus on different courts and subjects. Thus, when one is energetic and young he/she must travel the distance and get enlightened before being branded wise and worthy to pick a single subject to propagate.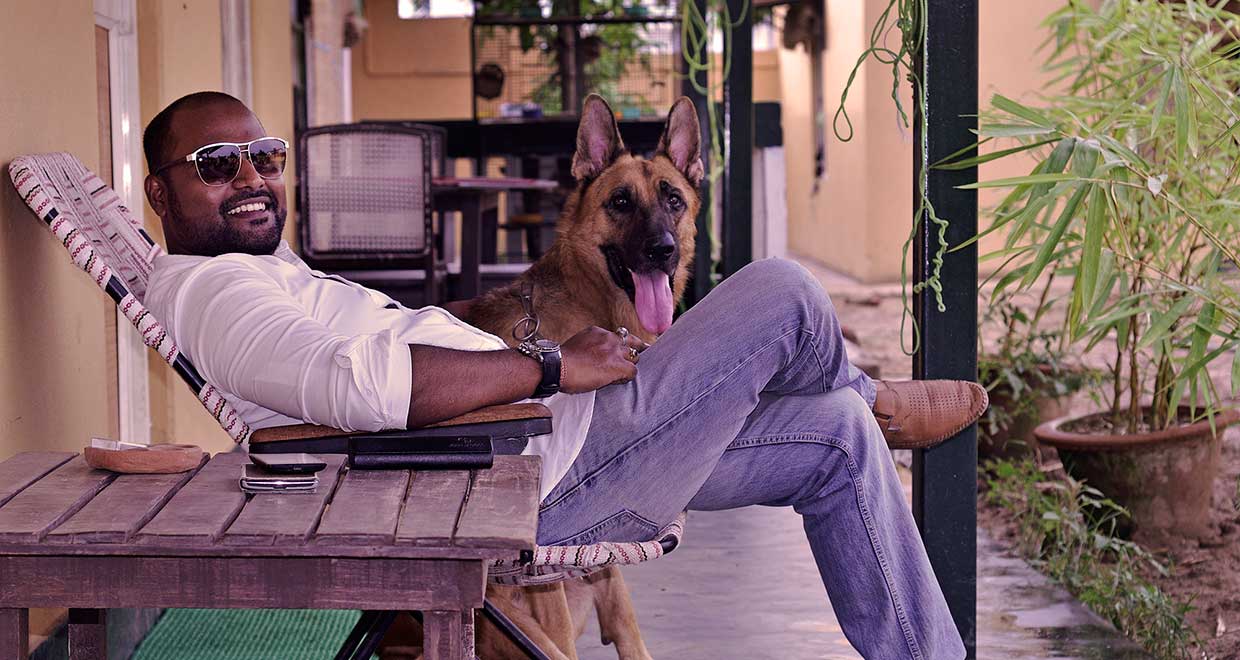 Would you say law school prepared you for the real world practice of law?
As soon as I graduated, I joined Amarchand & Mangaldas's New Delhi office and it was a marvelous experience to be part of a Tier-I law firm in India. I worked majorly on Supreme Court matters there, drafting SLPs, researching legal principles and briefing eminent Senior Counsels of the Supreme Court of India during my tenure.
Even though every law school prepares one in learning the basics of law and advocacy, the real world of practice has many variable factors to it other than these two. I believe my colleagues and friends in the profession definitely would agree to my statement. It's a diverse, satisfying and unique experience to practice law especially on your own and all together, to each his own.
What are the challenges that one needs to prepare himself/herself for when they step out of the comfort of a law school and into the real working world?
Law school prepares one for the real working world just as Abhimanyu in Mahabharata was prepared for the Chakryavyuh. From my personal experience, and being entirely blunt, I must say, law students (first generation lawyers) who are aspiring to argue matters in the court rooms must not expect charity or abundance of opportunities just by the legacy of their alma mater; it's a tough and merciless world out there. Though there are many Hon'ble Judges who really encourage young advocates to argue before them, one needs to either have his/her own clients or the permission by the mentor.
Everyone must always know that whenever they are completing any professional course and joining the profession, they are starting again from ground zero. If one is extremely fortunate he/she will find a mentor especially in this profession. Moreover, as this profession involves the best of the soft skills in every sphere, very seldom would one find that guru who is going to train the fresh graduates out of his/her own volition. It is painful and tragic sometimes, but it is worth it to be a first generation lawyer in the end. So in my opinion, the aspiring first generation advocates having the heart of the legendary Sempronious Densus only must enter the profession guarding their "own will power" every moment, as the glory shall follow for sure though after a good deal of ordeals.
Who or what was your main source of inspiration which motivated you all along the way?
My developmental years as a lawyer were mainly mentored by my introspections. I mostly take my inspiration from Mother Nature; she's truly the best teacher and answer book one could ever have. However, I admit, I have been professionally stirred by reading about many eminent lawyers and other notable personalities (just like Ekalavya), as I had no direct training under them.
My father was a civil servant, whom I have watched closely since my childhood dealing with complicated law and order  situations and taking wise decisions in the most adverse conditions; those moments have lasting impressions on me and inspire me to deal with issues and interests of people and the society as well as to work under challenging environments.
Then there are many scriptures and literatures that have left an indelible mark on my life and personality. In addition to the support of my family, there are many near and dear ones who have moulded me, supported and motivated me constantly to make me what I am today. I consider myself to be perpetually obliged to all of them for their contribution, concern and affection towards me. In short, my main source of daily motivation is to make them proud and bring them a smile.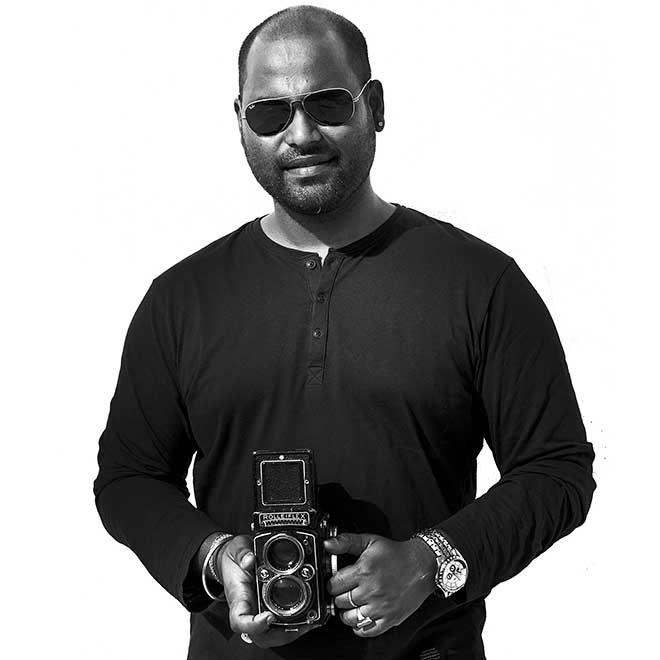 What does a Tier I firm like Amarchand & Mangaldas (where you've worked previously) look for in prospective employees?
Law firms like Amarchand & Mangaldas are warehouses of brilliance; they are the hardest training grounds any young lawyer can look forward to. The Top tier law firms generally look for one's capability to work hard and smart; mostly doing the research, drafting and briefing work. However, anybody who is looking forward to being an advocate having notable court crafts and not just a lawyer, he/she must focus on either training under a good senior counsel or go independent and develop his/her own crafts.
I have really enjoyed working with Amarchand & Mangaldas, though it was for a brief period of time. However, I feel, I have mastered my skills of advocacy during the course of my independent practice, where I had the liberty to make my own mistakes, amend it and learn my lessons.
Tell us about your current association with A&S Law Chambers and Consultants as a Managing Partner. 
My association with A&S Law Chamber and Consultants originates with the firm itself, as I am one of the founding partners of the same. My other Partner Mr. Susrut Varun Das is an alumnus of HNLU, Raipur and University of Aukland, New Zealand. We were batch mates during the +2 days before we even decided to study law. After completing our law studies and respective brief stints in two different legal sectors, we finally decided together to set up A&S Law Chamber. Mostly, the start up idea originated as we would often deliberate that the kind of legal services and solutions an advocate/lawyer can provide are colossal, but the same have always been overlooked by the traditional methods those are being followed since ages. Thus, we are constantly innovating novel ideas for the legal sector at A&S, which are in the pipeline and soon will be launched within a few years.
We work 24/7 as of now and will continue to do so in building a team of lawyers, who would not only be competent, creative, ethical and smart, but also work on war footing and are ready to cater to the needs of the clients and the society at any moment.
Give us a brief capsule of the life of a partner and your average working day experience.
As I have expressed earlier, as a Managing Partner of a law firm and a growing organisation, I work 24/7. Only the associates and support staff avail the luxury of holidays and rests. My average work day is not restricted to any particular hours. I take rest when I crash out; either once in two weeks if the workload is too much or I just take a day off in a month or two, just to recouperate and come back to the job.
Mostly, my day begins around 5 AM as I wake up and look after my small terrace garden taking care of my plants. Then by 7 AM I am caught up with phone calls even at home and it is followed by logging into the office by around 9-9:30 AM. Generally, on the hearing days, I log in by 8-8:30 AM and then the whole day is spent in the court rooms or travelling between different courts, and then after 5 PM I am either drafting or researching or meeting clients till the late evening till around 11 PM. Many times, even I leave office the next day morning around 6 AM, freshen up, and resume office again at 8 AM. There are no specific working hours for me, as is the case with every young lawyer.
On the weekends, I remain caught up delivering lectures in various institutes pertaining to legal subjects, or else, if there is free time, I do some old school photography or catch up with some friends for a coffee or dinner (though, that luxury is very rare now). However, it is gratifying to be at the office and working for longer hours, as we have a very liberal set up and we are like a family at A&S.
Is there any other suggestion you would like to give to our budding lawyers?
I feel inadequately equipped to impart any wisdom as I consider myself to be a budding lawyer as well. I strive hard to learn new things every day. However, as a note of appreciation, I could state, the new generation of budding lawyers is truly inspiring in terms of their skills and capabilities. Thus, they must work collectively towards shaping society and not getting swayed away by the auxiliary perks this profession offers and forget their actual goals. All my impatient young friends in the profession should not worry for pecuniary success immediately and must remain determined (stitha-pragyan) while keeping in mind the Verse 38 from Chapter II, of the Bhagavat Gita that says,
"By equalizing happiness and sorrow, profit and loss, triumph and failure while encountering a battle, and thus doing the duties one shall not incur any sin."  
I even love to learn from my associates and interns, who really honour their work.
The only thing I could mark as the bottom line to this specific question is "the world is a school and you must never stop learning".